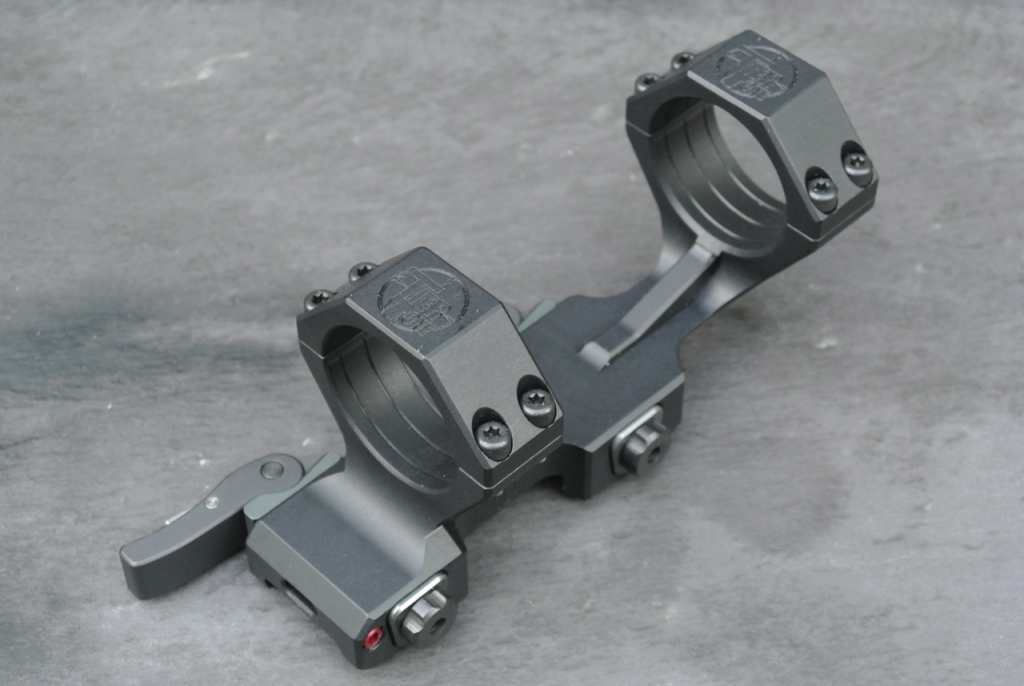 Thanks to the internet and the standardisation of the Picatinny scope rail, it's not too difficult to obtain decent scope-rings. However, it's still possible to buy horrible ones. If you are a serious competitor using high-end optics, then economising on scope-rings is not a good option.
But how do we distinguish between a good product and an OK product? Not easy. If you are buying off the internet, your rings could literally be made anywhere by anyone. Often, a product bearing a familiar name doesn't mean their rings weren't sourced in 'you know where'.
British manufacturer Tier One are now well established on the shooting scene and not only do they make their own branded rings but they also manufacture rings for several other top scope and rifle manufacturers. The military have also recognised the quality of Tier One equipment and the mount we are featuring was originally designed for elite British military units and has therefore been tested under incredibly demanding conditions – to the benefit of we civilian shooters.
I am fortunate to have witnessed the manufacture of the superb Tier One one-piece mount. The whole thing is CNC machined from one billet of 7075 T6 aluminium – there is just no way to make a more accurate mount than the method Tier One use and now, always keen to progress, Tier One have pushed the design even further with their latest 'cantilever' one-piece 'monomount'.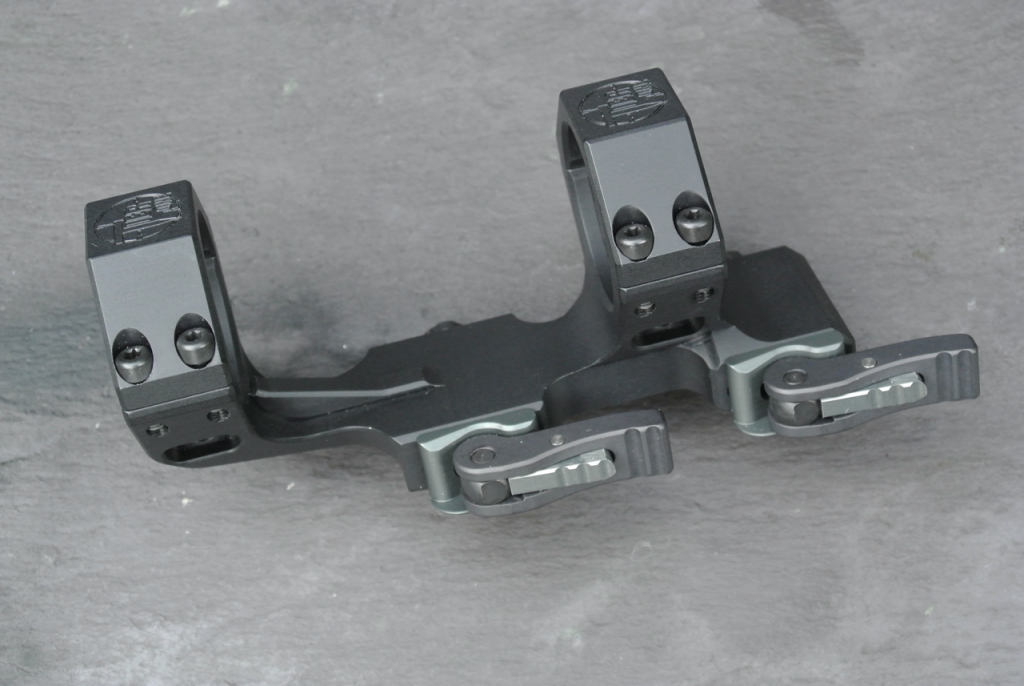 The main difference to previous monomounts lies in the addition of a quick-release lever mounting system – similar to the ones pioneered by the American-made MARS mount but Tier One have taken the design one step further. This mount is perfection in every aspect and, if you need to remove your scopes for either transportation, storage or because your rifles have to share one scope, then please have a look at this mount.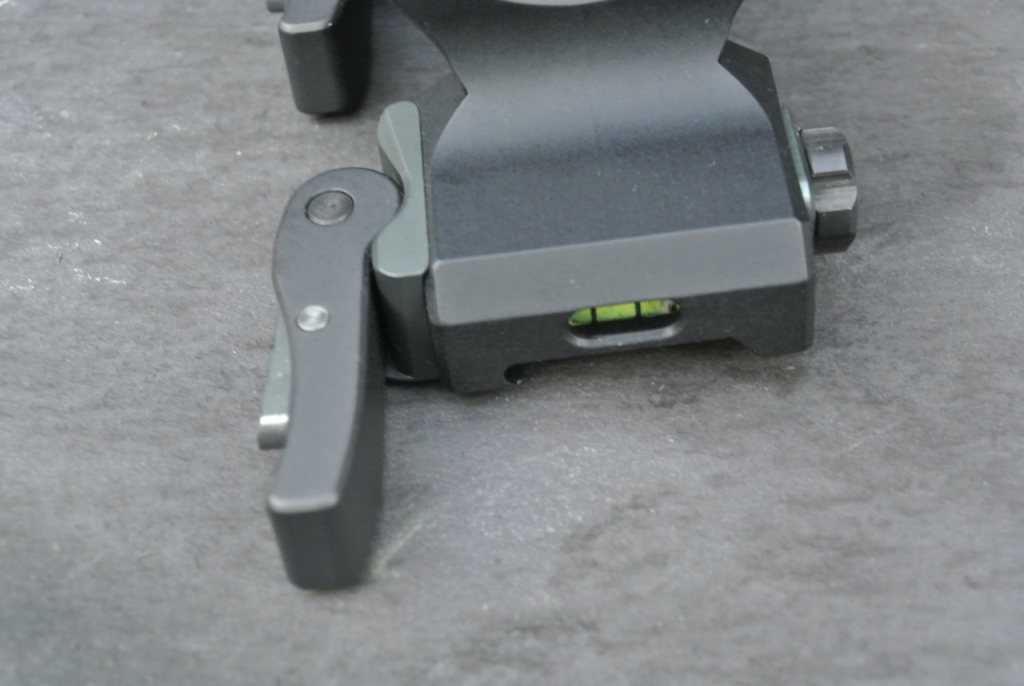 It is of course available in all popular scope-body diameters from 30mm through to 40mm and can be had with an in-built choice of taper, should you need more elevation. The tiny but useful Tier One bubble-level is also there on the rear of the mount and the equally useful Tier One 'mounting wedge' is included in the package.
Of course, perfection never comes cheap – at £294 – but, if it makes using your scope on more than one rifle a possibility, that helps. The same QD release system is also available on some of their single scope-mounts.
Our second Tier One product is a muzzle brake. Yes, Tier one have manufactured the pepper-pot style brake and later the Spitfire brake for many years but, like scope-mounts, designs change and if you keep up to date on brake design you will be aware that there is more to it than it first seems – particularly if you need to tame your 338 or Cheytac etc.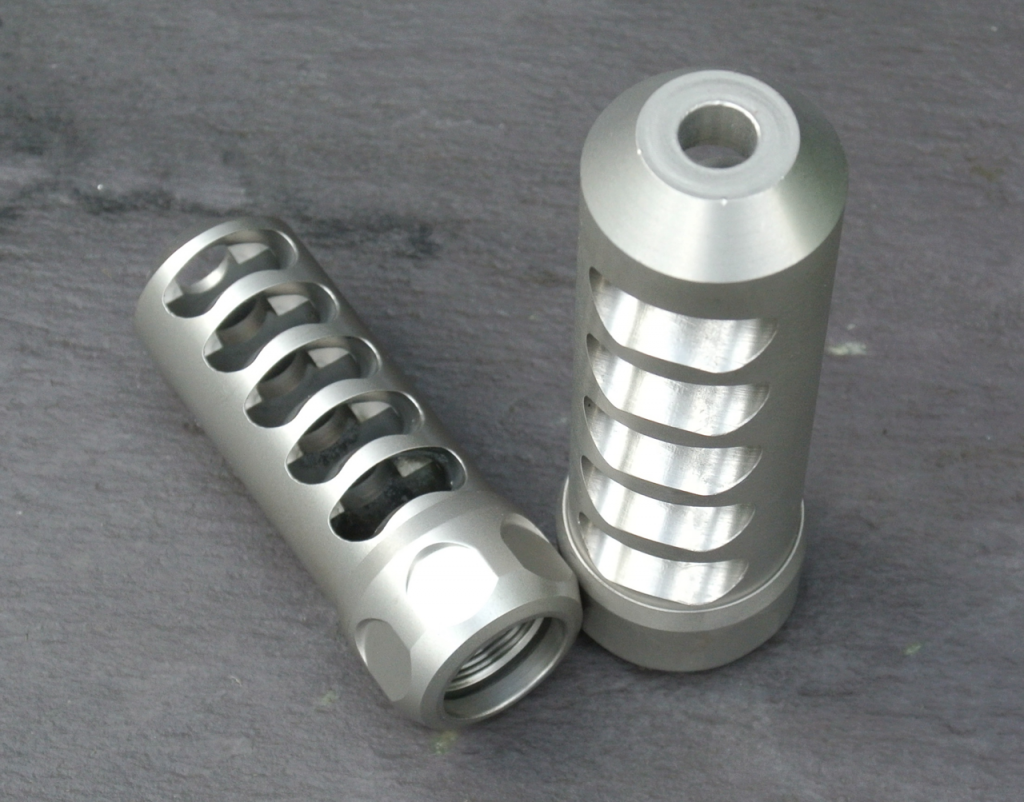 The new Tier One brake comes in two sizes and several threads are available but please, never go too small – it always makes me cringe when I see how so called gunsmiths have cut a silly small diameter thread on a big hefty barrel….. Personally, I never go below 0.750 in – or 18 mil, whatever the diameter of the muzzle.
The two brakes I have here have the popular 18×1 metric thread. The large brake is designed to tame cartridges like the 338 Lapua Magnum and greater. This is where a brake earns its money. I wouldn't like to shoot my 33XC without a decent brake and I can attest that the intricate design of these Tier One brakes really works. Furthermore, and your gunsmith will appreciate this, the brakes come with a self-timing fixing nut which make life easier for everyone.
The large brake weighs a tad over 8 ounces and is three and a half inches long so a fair chunk of steel to hang off your barrel. The smaller brake is ideal for tactical rifles and smaller calibres. Prices vary with size but think around £165.
My mount and brakes came from Fox Firearms www.foxfirearmsuk.com but check out the Tier One website at www.tier-one.eu for a full range of shooting products including bi-pods, all available by mail order.