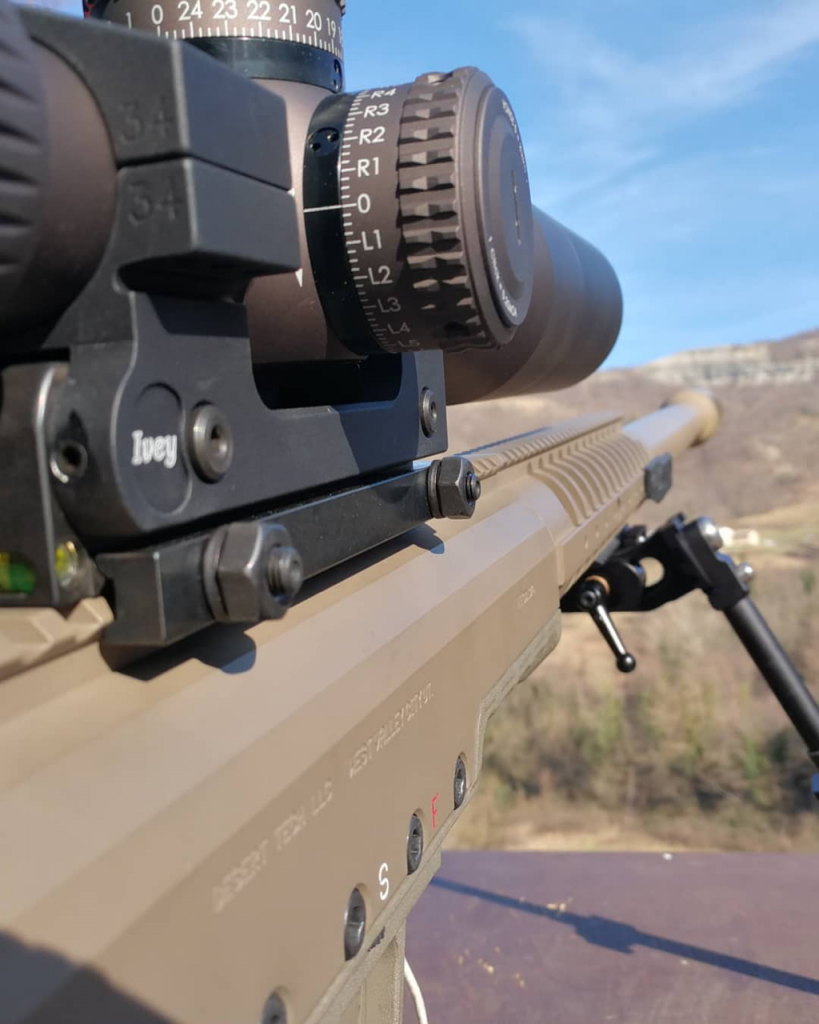 Until about five years ago, I think it's fair to say that for UK shooters 'extreme long range' shooting meant 1000 or maybe 1200 yards. Of late, the game has changed – to two miles! How did that come about? Well, four years ago at the annual Fifty Calibre Shooting Association (FCSA) World Championships in Raton New Mexico, the Americans dreamt up a 'King of Two Miles' (KO2M) competition – here's what the organizers of the event said:
"We want to push the envelope of technology, shooting consistently at over two miles and, we want to do it right. We are opening new ground for the future of ELR competition and this is not simple technologically from the shooter's perspective. After much discussion with electronic target companies and also with the NRA Whittington Center Management, we have settled that, for this first year, we will be limiting the maximum range to 2500 yards. Being realistic, we could not spot the impact reliably enough at longer ranges to decide a winner with our current systems."
So, though the first one was 'only' 2500 yards – next year KO2M organizers hope to push the max target distance to a full two miles.
"Hopefully we will be able to succeed in our tests of various target and camera systems and options for the full two miles and over in 2016.″
In other words, it's not just about the rifle/ammo/scope/wind or even the shooter. If you want to shoot two miles, you need to be able to devise a way to see the hits (and misses) on the target!
2016 KO2M
Fast-forward to 2016 and the full two-mile event took place. In the qualifying stage, competitors shot targets from 1454 yards to 2011 yards. 10 out of the 38 teams from the qualifying stage then advanced to the final stage. During the final stage, targets were shot from 2011, 2480 and 3375 yards. However, not a single competitor from any of the teams hit the two-mile (3375 yard) target. But, this is a new, very challenging discipline, a great learning curve and fortunately Berger Bullets and their chief ballistician Brian Litz have been involved from the start.
ELR competition is a team event – it has to be. Spotters/wind-readers are just as important as the trigger-puller. When shooting ELR as part of a team, in real world conditions, all components need to come together—the rifle, bullets, optics, ballistics program and team members – and work seamlessly together.
2017 KO2M
The 2017 KO2M competition was again held at the NRA's Raton Whittington Centre as a two-day match. Teams consisted of one shooter and no more than two wind-coaches/spotters helping. Team Applied Ballistics dominated the match, finishing with three of the top four spots, including first and second place.

Winning first place was Mitchell Fitzpatrick, along with teammate Paul Phillips as wind coach. Fitzpatrick was using a self-built Lethal Precision Arms rifle chambered in 375 Lethal Magnum using a McMillan A5 SuperMag stock, Rock Creek barrel, Nightforce ATACR MOA scope, Phoenix Precision Bipod, LPA muzzle brake and firing prototype solid 400 grain Berger Bullets.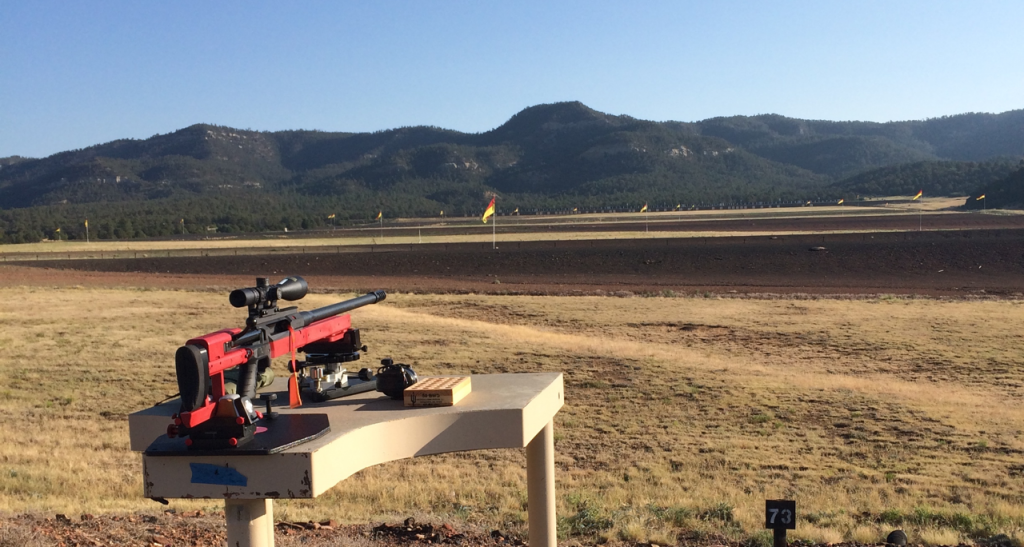 Ballistician Bryan Litz, one of the top long-range shooters in the world, finished in second place using a 338 Edge with the Berger 300 grain hybrid bullet. Despite being a smaller calibre (compared to the 375 cal., 416 cal. and 50 cal.), the 338 cal. 300-grain Berger Hybrid proved to be a great choice—notably, it was the only 338 cal. in the finals.
All three Applied Ballistics team members had hits at 2011 yards and two out of three scored first-round hits at 2477 yards. Ballistic prediction technology is undoubtedly advancing but there is still progress to be made— again, there were no hits on the 2 mile (3375-yard) target. The ultimate challenge still awaits!
ELR Central
The interest in KO2M is growing fast and now, not surprisingly, there is a 'governing body' – ELR Central – www.elrcentral.com – which will standardise the rules for ELR competition and lay down the requirements for World Records.
ELR Central defines ELR Matches as matches having more than half of the targets past 1500 yards. ELR Match targets are steel plates, which are typically one metre square or rectangular in shape.
Hits are difficult to see with spotting-scopes – especially in heavy mirage so it's common to use strike indicators such as flashers or target cameras. Scoring is done on a hit or miss basis, with the point-value of a hit being weighted by shot number and range. For example, a first round hit is worth more than a second round hit and the point-value diminishes with each shot.
There are numerous ways to assign actual point-values but range and shot number are the driving factors but serious ELR matches should not involve unlimited sighters to 'walk' shots in to a target.
As a new discipline, there is some freedom for match directors to invent their own course of fire for ELR matches, based on the unique features of their terrain, facilities and creative ways of challenging competitors.
Round-count can be an important factor in the course of fire for an ELR match. For those with super high-performance dedicated ELR guns with short barrel life, the matches which require 50 or 100 rounds of ammo to complete are much less appealing than the lower round-count events. It's not uncommon for some matches to cross over from normal long range tactical-style into the ELR territory.
The ELR Central website is well worth a visit – lots of pics, match reports, articles etc.
World Records
World records are always a hot topic of interest and debate. There have been numerous world records claimed in the past couple years for amazing long shots which have received a lot of attention. The issue that many ELR shooters have with these records is that there are currently no standards, rules or guidelines in place for determining actual records.
Equipment
Of course, ELR competition is not limited to the 50 BMG cartridge and in fact the 50 BMG does not figure in the latest long range competitions in the USA. The 338 Lap Mag. is a good starting point but some lesser cartridges could be competitive but the cartridge is only one of the problems the ELR shooter will encounter.

Scope elevation may well be the greatest challenge and I those who can afford it will shell out on a March Genesis. Even though this will be the ideal solution, a thorough knowledge of your cartridge's ballistics/drop will be essential.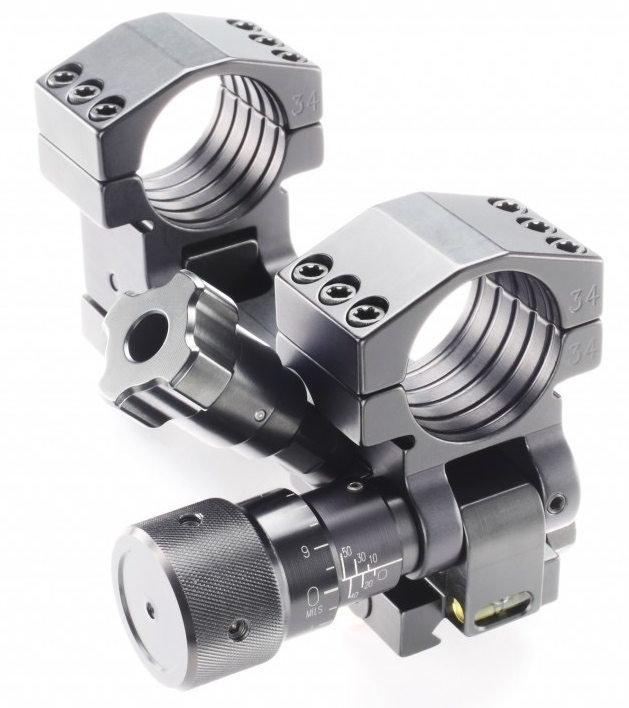 Amazingly, March is the first (and only?) scope manufacturer to see the potential of ELR with their fabulous Geneses scope, introduced to the world at the IWA Show in Germany in March last year. They have eclipsed all other scope manufacturers and word has it that the scope is selling well in spite of the cost. The Genesis offers 400 MOA of internal adjustment and looks like being a real game-changer in true KO2M ELR competition. However, most of the scopes we use in F Class competition will do the job when mounted on a tapered and/or adjustable rail such as the Ivey (above).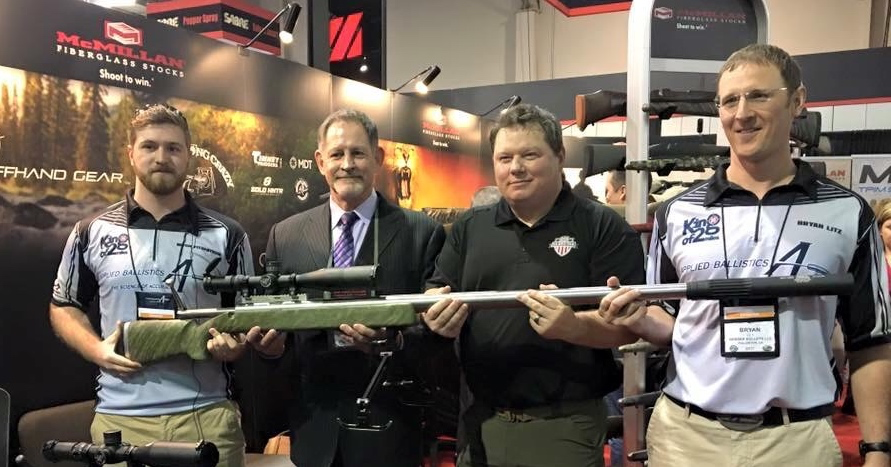 It's clear that the ELR dedicated matches are the far end of the spectrum in terms of long-range performance. Rifles and optics which are built and optimized to compete beyond 2000 yards are not likely to be practical or useful in any other applications.
2018 KO2M
In January 2018, ELR Central held their first official competition, in the Nevada desert – you can check out the ELR Central website to see the results. The competition is based on 36 inch square steel plates set at various distances out to two miles. Three shots are allowed at each plate and, when hit, the competitor can move on to the next plate. The winner is the shooter who hits the furthest plate with the least number of attempts.
ELR & KO2M UK?
If you're still reading this, you are probably thinking "Great, but what has this got to do with me? Where can I shoot one mile – let alone two in the UK?" Or maybe the challenge of long-range shooting holds no fascination for you – as always, each to their own.
Or maybe you are thinking "Bring it on – build me a rifle and let's go!"
Until quite recently, ELR was mainly an American discipline but now, the French have taken up the ELR baton, thanks to the availability of a military range in the south of France – which makes it a little more accessible for us Brits and Europeans. The first competition was held last year. Check out their Facebook page for all the latest information. https://www.facebook.com/groups/341228513038057/
UK Range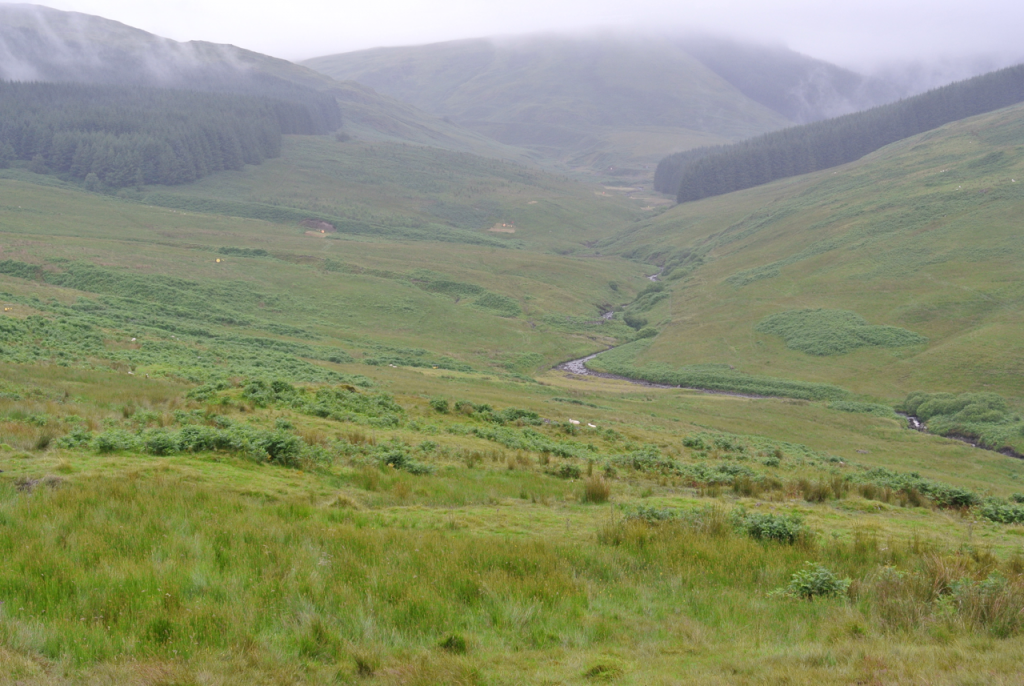 Currently, we don't have a specific ELR facility here in the UK but, we do have a facility capable of hosting ELR competitions at Eskdalemuir in Scotland. This is a fabulous facility and the FCSA have recently switched to shooting here when they were temporarily barred from UK Military ranges. As you read this, the future of Eskdalemuir is in limbo – as are all ranges but, visit the FCSA webpage for more information www.fcsa.co.uk/news
Are you interested in ELR? Have you competed in an ELR comp? Are you building an ELR gun? Do you own an ELR rifle? If so – let us know and we'll feature it in Target Shooter. E-mail me on targetshooteronline@icloud.com
Next time, we'll feature two shooters who have already started the ELR journey – with a visit to the 2 mile Coldbore Range in Denmark.