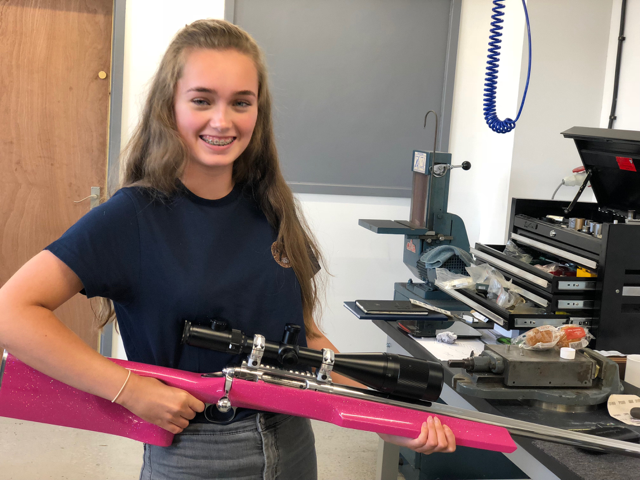 Bexi is a 15 year old schoolgirl who is currently taking her GCSE exams. But, like many kids, she decided she wanted to push herself and go for a Duke of Edinburgh Silver Award. The DoE Award has been around for seven decades now and participation by millions of teenagers has helped a lot of young folk find out just what they are capable of and, in turn, realise their ambitions and ideals.
A couple of years earlier, Bexi started working towards her Bronze DoE award and opted to use shooting as her 'Skill'. Bexi's interest in shooting comes from her father – she was doing a 'Leadership' award – something her school encourages pupils to do at the age of 11 – and joined the Young Rascals Shooting Academy at Diggle Ranges (for 8 to 12 year olds). She progressed through rimfire to 223 centrefire, taking in a couple of adult F Class shoots along the way.
Aged 14, she was eligible to start working towards her Silver DoE award. She wanted to further her involvement with shooting and had expressed an interest in building her own rifle to shoot in benchrest competition with her father, plus she was now too old to shoot with the Young Rascals. Benchrest appealed to Bexi – because of the precision involved and the idea of chasing that tiny group!
During the wintertime of 2018, when 15 year old Bexi was setting out her options for her Silver DoE, gunsmith friend Pete Walker www.walkerrifles.co.uk offered to sponsor Bexi and help her build her own rifle. So, Bexi's goal is not only to acquire shooting skills but also the skills required to actually build a rifle. Ambitious? Yes, but that is exactly what the DoE Award is all about – achieving something you wouldn't think possible.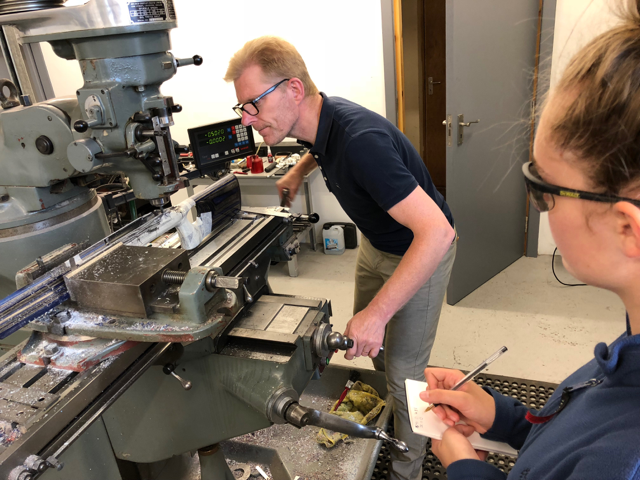 To start the build process Pete asked Bexi to produce a 'story board' – a wish list of what she wanted to achieve. In total, Bexi spent 58 hours in Pete's workshop over several Saturdays. Clearly, the machining work required in building a rifle was beyond Bexi's skill requirement but she was present at every stage and Pete made sure that she actually did get to cut metal on the lathe. She also polished the barrel and helped with assembly as the barrelled-action was bedded into the benchrest stock.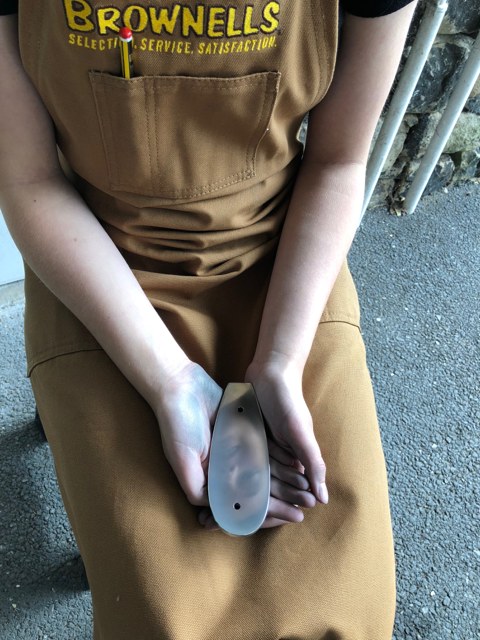 For the record, Bexi's components were a Model 12 twin-port Savage action, 30 inch Benchmark barrel, Rifle Basics trigger, laminated stock, Vortex Golden Eagle scope and a custom butt-plate – also hand polished by Bexi.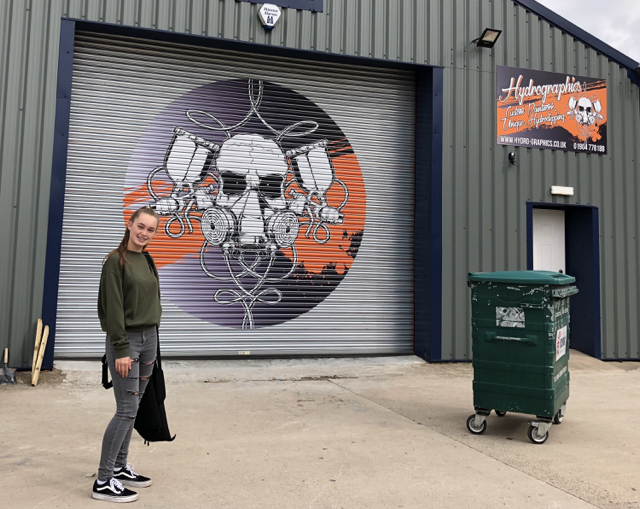 The part over which Bexi did exercise full control however was the colour! A visit to custom painters Hydrographics near York to choose the exact shade of pink and the added sparkly bits is something that Pete is very keen to attribute wholly to Bexi!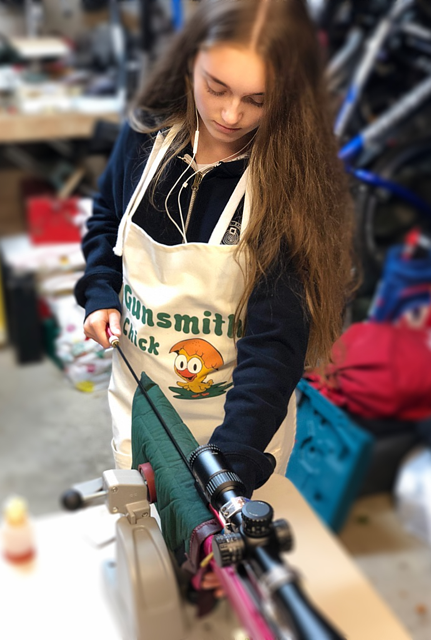 Whilst the rifle was in its final stages of the build, it was time for Bexi to learn the art of reloading – under the close supervision of Dad Nick. Yes Bexi reloads all her ammunition – preps her own brass, seats her own bullets, carries out a final weight check and oversees the entries in the reloading log and enters the results and velocities from testing.
The first time Bexi actually shot her rifle I also happened to be present and I couldn't believe how well she adapted to the bench to shoot the 6BR cartridges she had loaded. Within just a couple of weeks, it was time for her first competition – the UKBRA's opening 600 yard benchrest shoot of the winter season.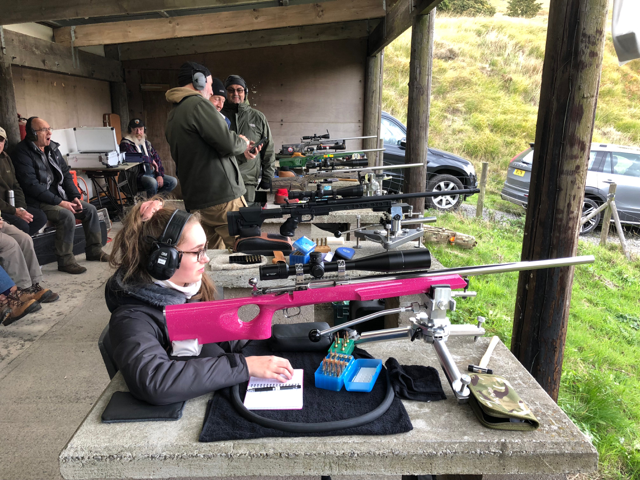 It was a cold and breezy day and, with a full entry of 30-odd experienced shooters present, I feared for Bexi – if she had a horrible shoot would she be able to cope? I needn't have worried. Bexi calmly set up on her bench and shot her first group without any issues or dramatics. At the end of the day she actually finished in third place in Light Gun Class, beating a host of experienced guys – including me. It was an astonishing performance and one that she would repeat throughout the season giving her an equal second place finish in the UKBRA Championship.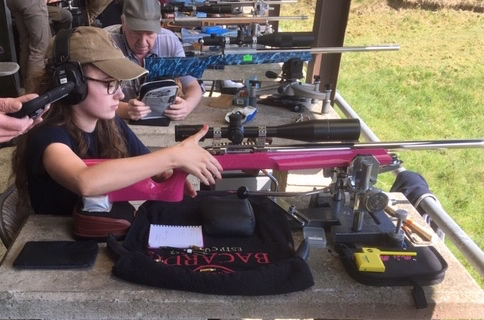 The DoE Award? Yes, Bexi got her Silver Medal and now, the 1000 yard UKBRA Benchrest Championship is underway and Bexi's exams are behind her. Unfortunately, those essential exams meant that Bexi had to miss the first round but here she is, set up on the bench with that pink gun about to shoot her first 1000 yard target. It's a beautiful spring day with just a light breeze but the mirage is seriously blurring the target – again I'm wondering – will she cope….. Cope? I can't believe it – Bexi lays down four sub. MOA groups and beats all of the Light Gun shooters and that includes me, with a superb 7 inch agg! Wow!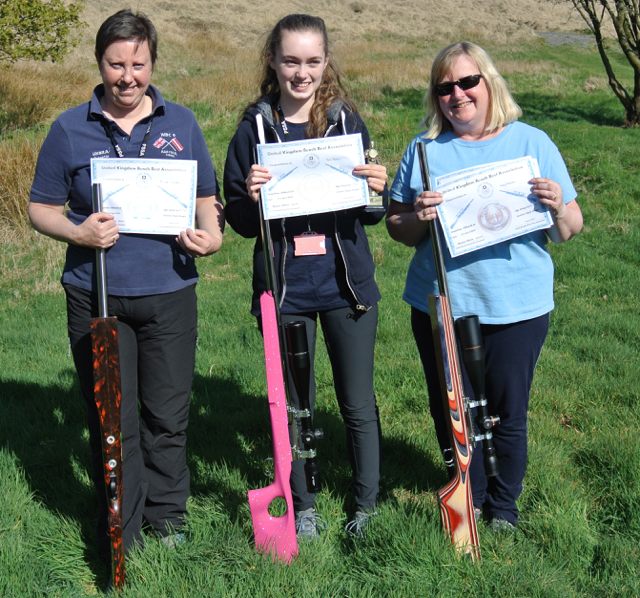 When she starts college and signs up for her Gold DoE Award, she will continue shooting but now has ambitious plans to build a full custom rifle. Yes, Bexi wants a BAT but honestly, she's doing pretty well with that Savage!