A couple of years ago, whilst on my annual visit to Germany for the IWA Classics Exhibition, I came across an interesting new rifle action from a Canadian company called Ultimatum Precision. It was nothing too revolutionary – the 'industry standard' Remmy 700 footprint – but they had incorporated some really useful features and, being Canadian, it might be more accessible to UK shooters without having to run the gauntlet of the American ITAR nonsense.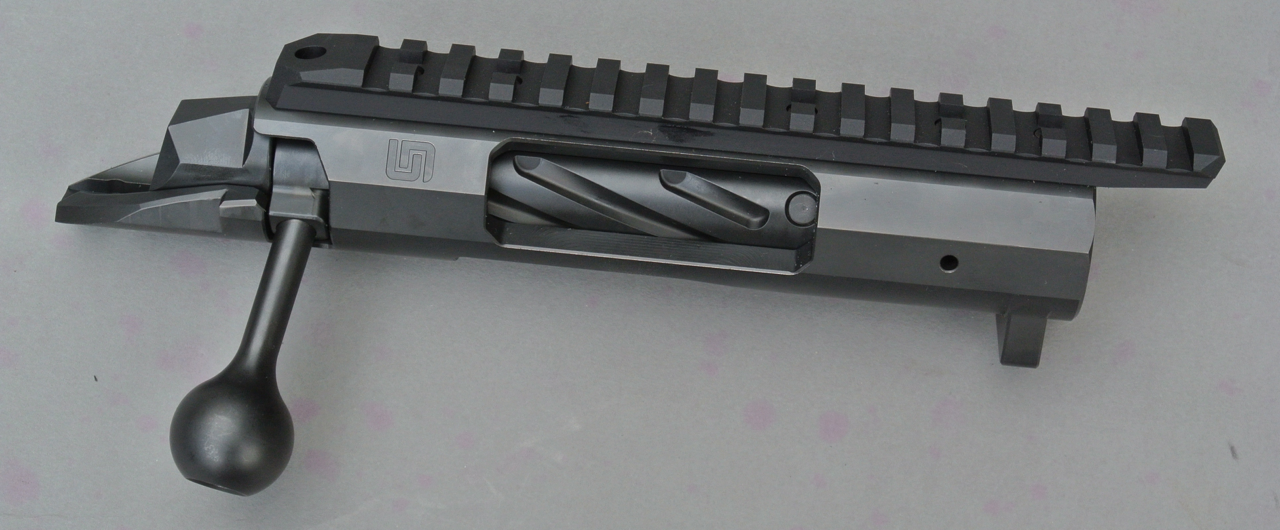 The action is machined from 4340 HTSR steel with a LHN (Liquid Hard Nitride) coating, which gives the action an attractive black sheen and is wear-resistant and corrosion resistant. The fluted bolt incorporates a floating bolt-head design – similar idea to the Savage – which means that calibre changes are a cinch – especially with the option of a Savage-type barrel-nut fixing. The Ultimatum Precision bolt is however a three-lug bolt, which usefully keeps bolt-lift to 60 degrees. Other useful features are the integral recoil-lug, dual ejection plungers in the bolt-face and a pinned 20MOA Picatinny scope rail.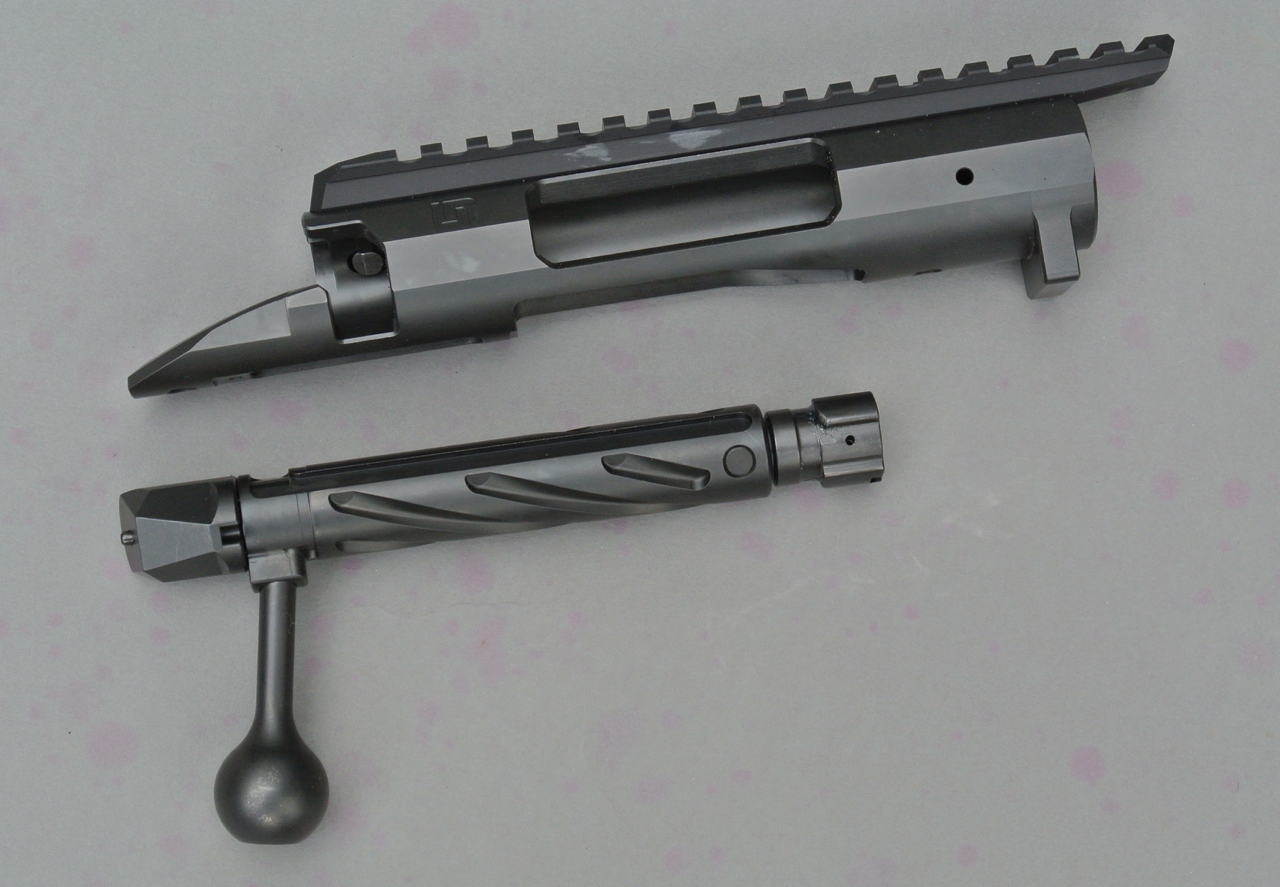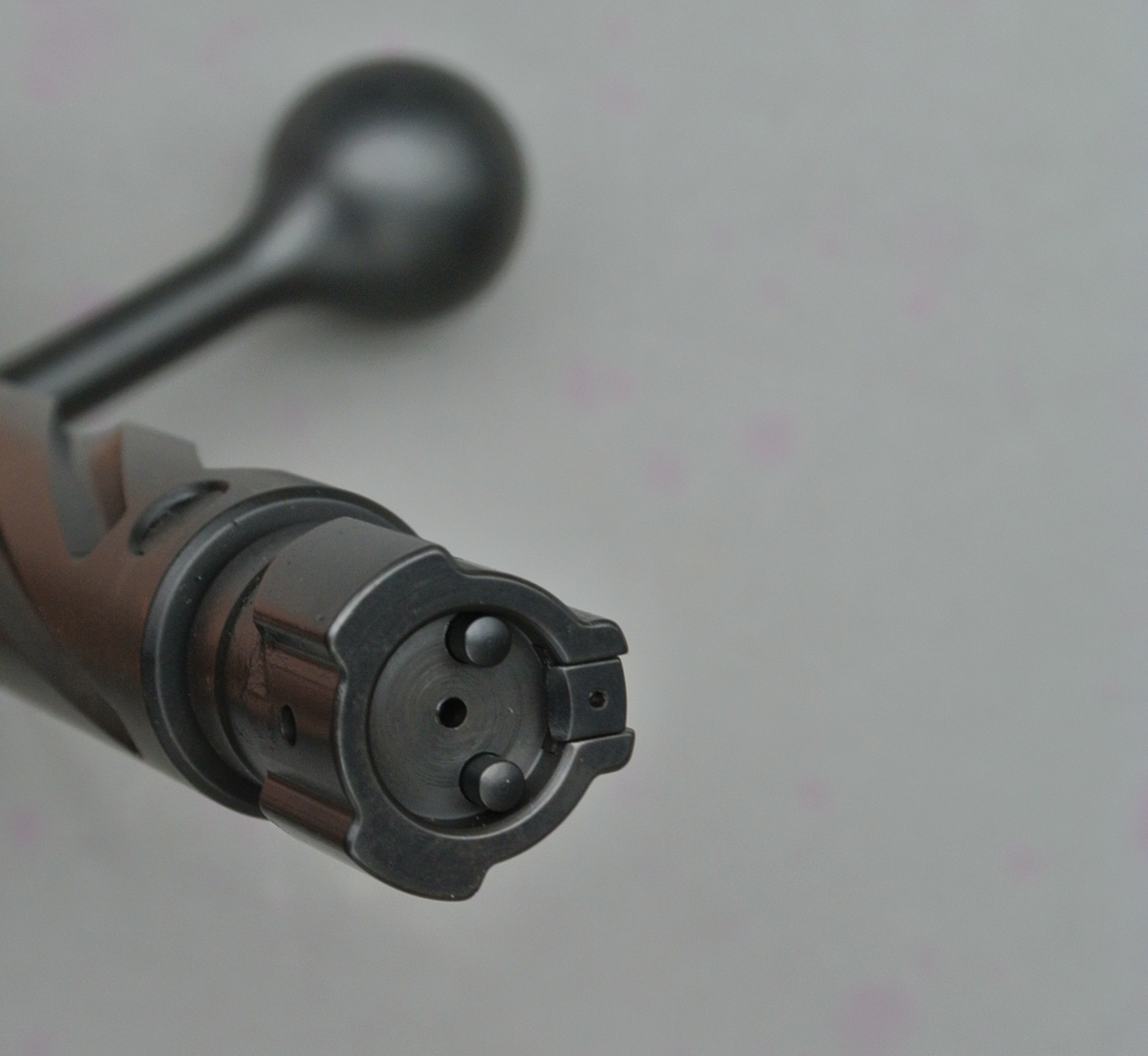 A couple of UK gunsmiths were interested in the action, so I was optimistic that we would see it in the UK before the year was out. But, another year went by and no sign of the action in the UK. I heard conflicting stories – about delivery dates and broken promises………… But, Ultimatum Precision were again exhibiting at the 2018 IWA Show last March. The guys were eager to show me their updated action which had several significant upgrades, making it even more desirable and yes, there had been 'issues' but these were now sorted and future orders would be fulfilled.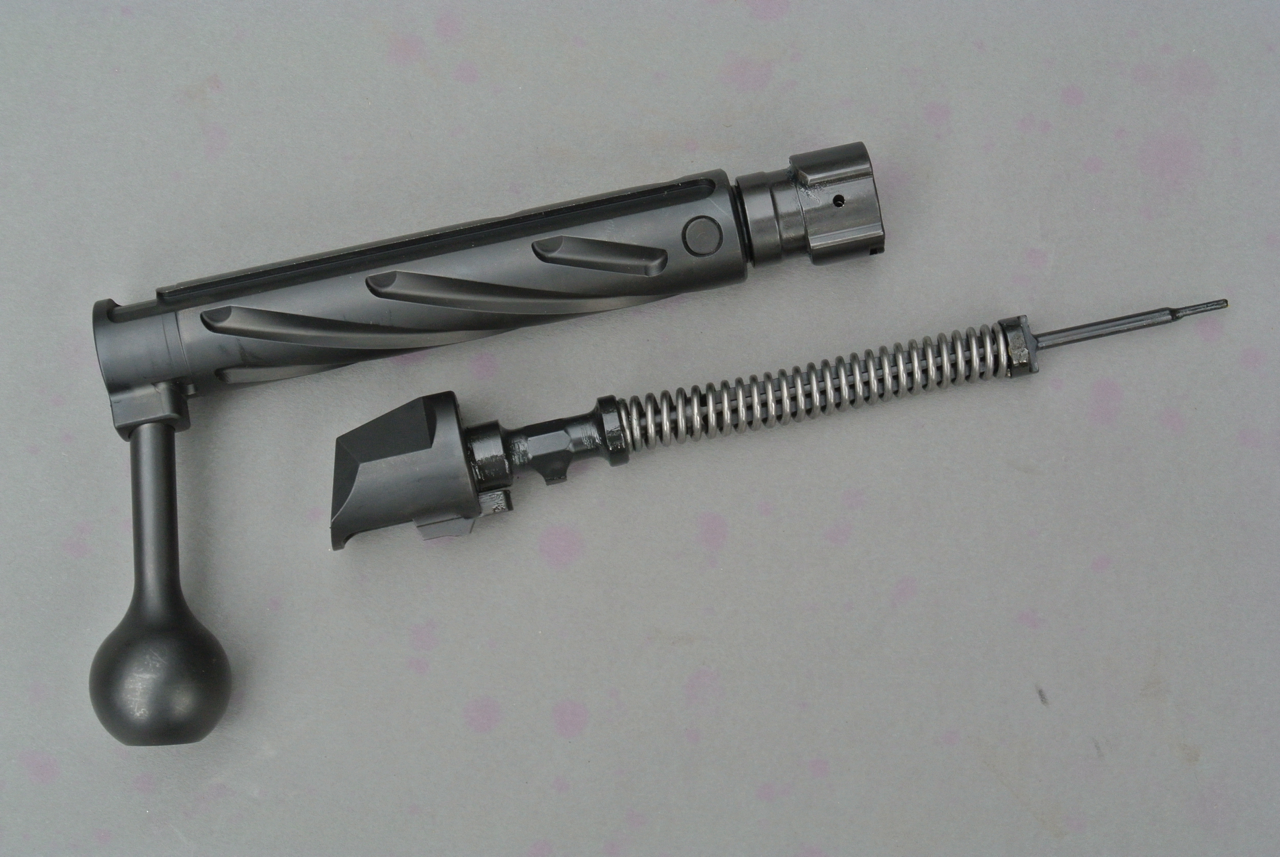 Well now, thanks to GS Precision, I'm holding one of the first Ultimatum Precision actions to arrive in the UK and they are even more gorgeous than I remembered. The action is called the 'DEADLINE' – which is neatly incised into the multi-flat action body. The fluted bolt-body is a beefy 21mm diameter (most custom actions are 18mm) and the bolt-shroud and rear tang have been tastefully re-designed. Fortunately, GS Precision have wasted no time in getting a couple of rifles up and running so we're here to put a few rounds down range.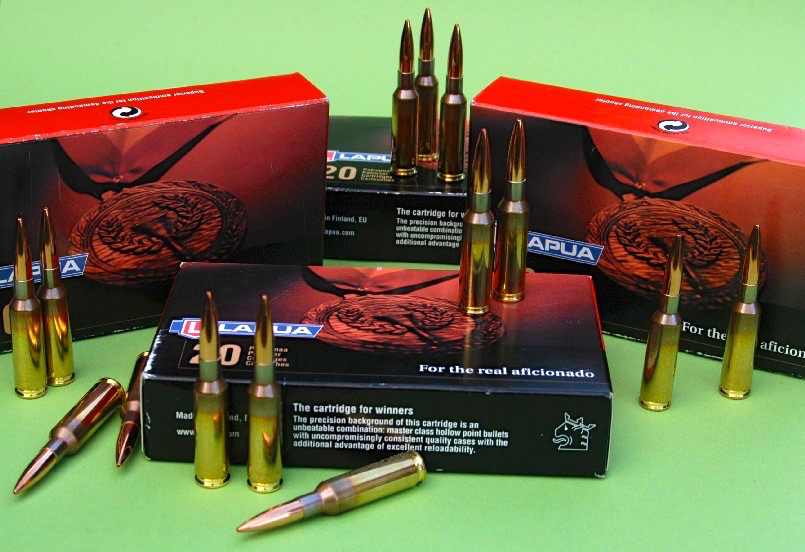 The rifle I'm shooting is chambered for the popular Lapua 6.5×47 round and we have some of Lapua's factory ammunition. OK, it's not going to be as accurate as a tailored home-load but, I found the factory ammo to be very good when I tested some about ten years ago when the round was first introduced. GS Precision have fitted the medium-profile match-grade barrel in the normal way – i.e shouldered to the action face rather than go the barrel-nut system. The big advantage of the barrel-nut system is probably more relevant on the other side of the pond, where many of the top barrel makers offer pre-fit chambered barrels where the customer can mail-order a barrel and fit it (i.e headspace) with the minimum of tools. It could work over here but proofing could be an obstacle so maybe better to stick to the normal method of fixing.
Our rifle is fitted with a 26 inch Benchmark barrel and screwed into a Kinetic Research Group (KRG) Whiskey 3 tactical stock. Are you familiar with the KRG stock system? I first encountered these stocks at the Shot Show a few years back and, thanks to March Scopes UK (GS Precision are a subsidiary of the March Scopes UK group) we are now privy to these stocks in the UK. There are a number of configurations available but they all have a tactical theme and you can explore the full range at www.kineticresearchgroup.com – they all take AI mags. (except for the CZ version) and come with folding stock options etc.
Yes, there are a lot of CNC'd aluminium stocks on the market but the KRG ones are very light thanks to clever machining – our Whiskey 3 folder is just 4.1 lbs. – a pound and a half lighter than my AI AX stock. The top of the range KRG model is an even lighter titanium folder with carbon-fibre tubular fore-end – very Gucci and a price-tag to suit but the more basic options are very competitively priced. There is an extensive range of bolt-ons and upgrades to tailor your stock to suit your chosen discipline and 'drop-in' inlets are available for most popular actions.
The Remmy style Ultimatum Precision barrelled-action is a simple 'drop-in' to the CNC machined inlet and no further bedding is required to the KRG stock. The all-up weight of the rifle with magazine and scope is 6.75 kg (14 lbs) – a good bit lighter than my AX rig. The folder of course adds weight and cost so, if you don't need a folder, there are savings to be made.
Our test rifle was fitted with a Trigger Tech Diamond trigger, set to break at around 10 ounces but, any Remington-style trigger will fit. This trigger however is an excellent choice for any tactical or F Class rifle. It beaks very cleanly and can be adjusted down to 4 ounces. A March scope completes the package, so let's see how it performs with our Lapua factory ammo.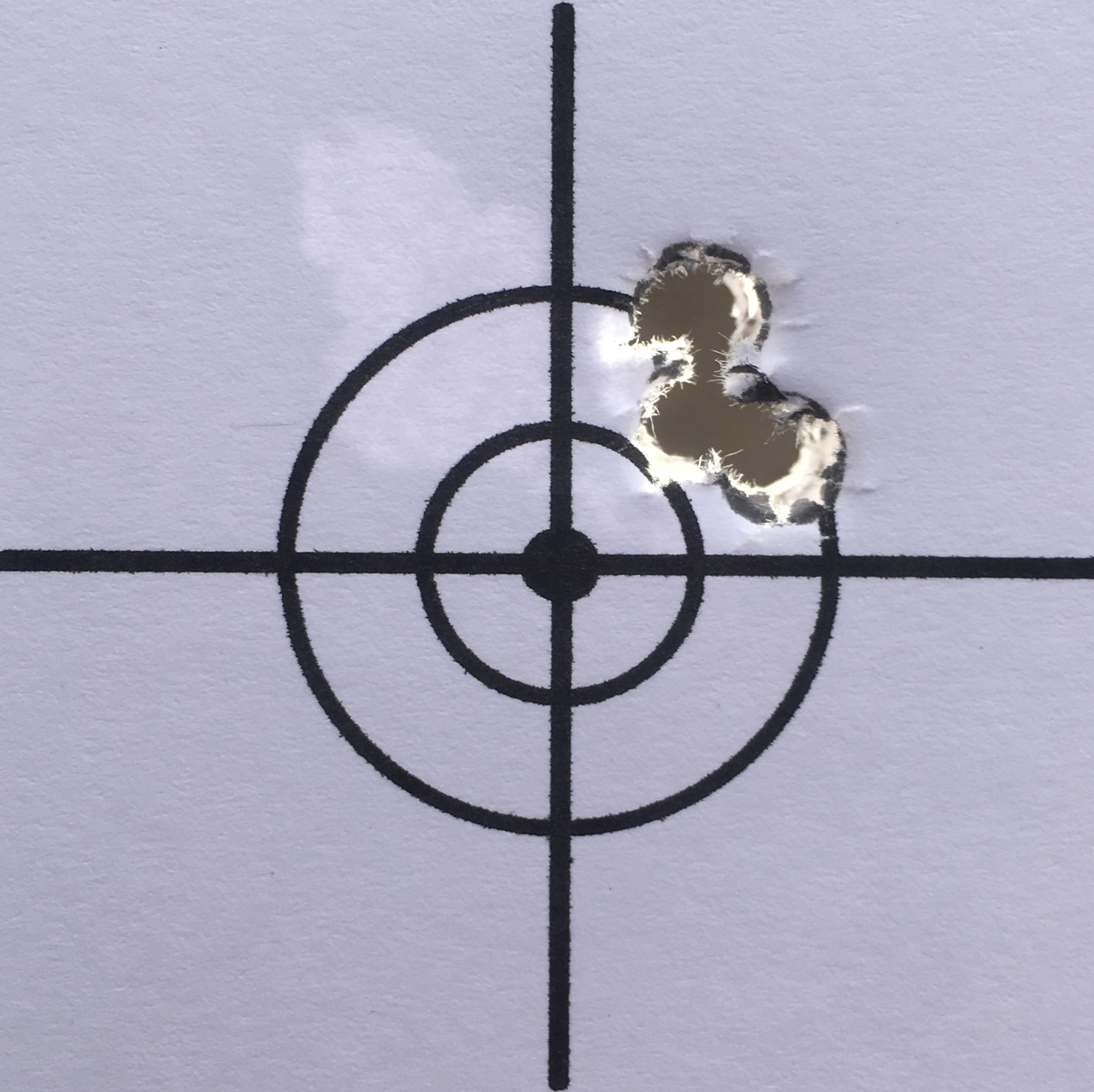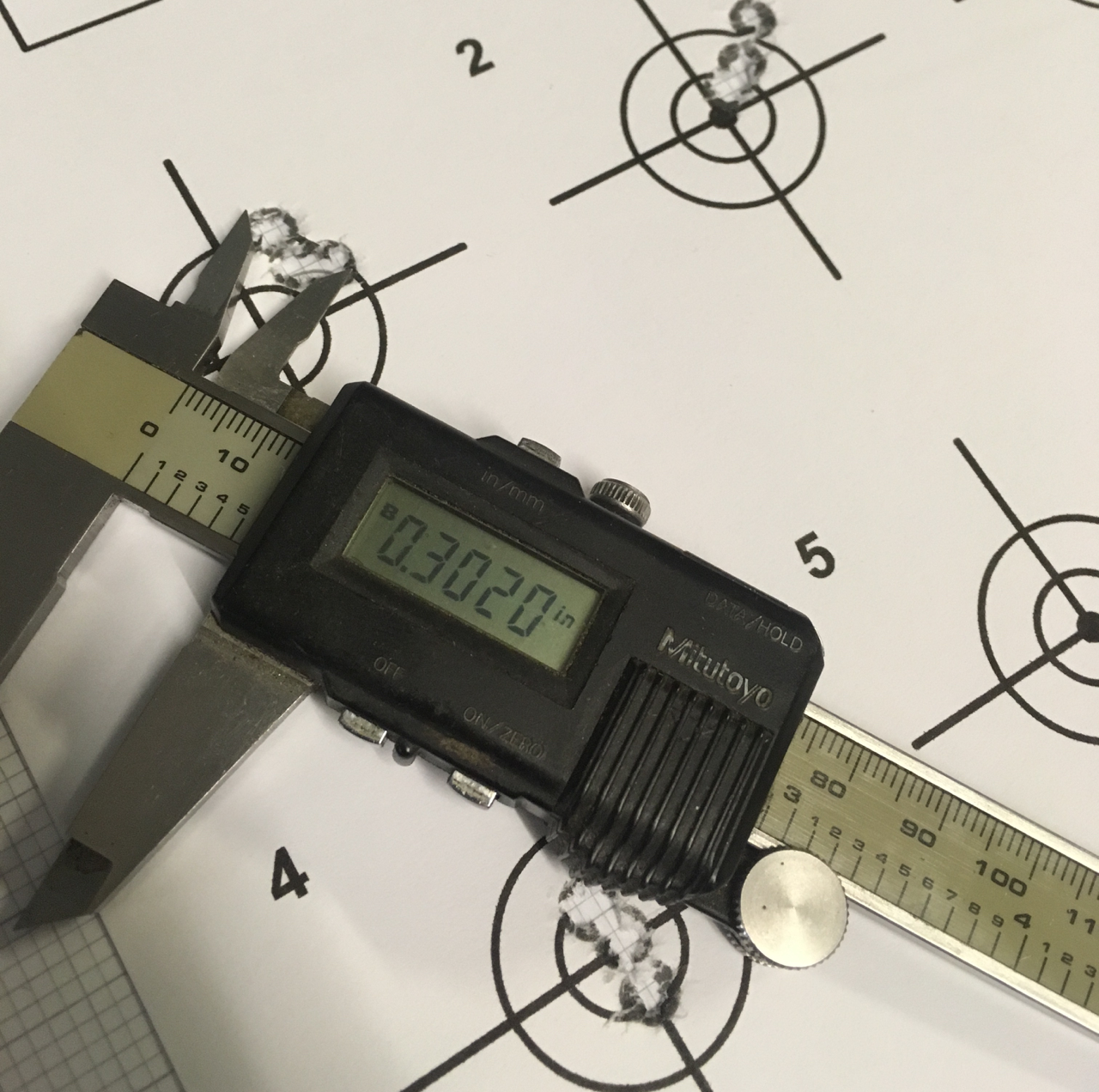 The Ultimatum Precision action is a joy to use with its slick, short-throw, bolt-lift and shooting off a bi-pod, I was pretty impressed with these groups – sub half MOA mark with factory ammo isn't too shabby. The test model we had featured the more expensive folding version of the Whiskey 3 stock and the trigger upgrade to a Diamond but the using the KRG Bravo and the Triggertech standard trigger the rifle retails at just under £3000. The range of KRG stocks, Benchmark barrels and Ultimatum Precision actions are in stock now, single-shot versions of the Deadline are on their way too which would make a perfect build for a F Class rifle or long-range benchgun. E-mail GS Precision at info@gsprecision.org.uk