Like the American Shot Show, IWA caters for the whole of the outdoor hunting and shooting market and, although I endeavor to see every single one of the 1558 stands, I'm really on the look out for target/competition firearms and accessories.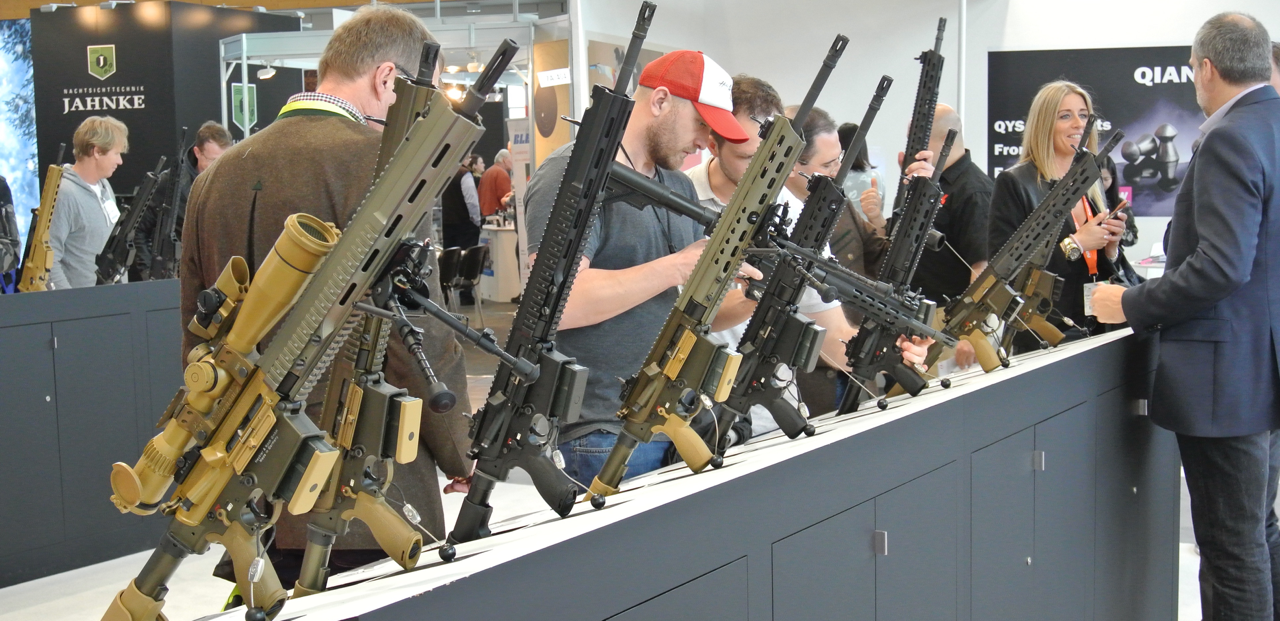 Let's start with………….
Don't ask me why but there is a resurgence of bolt-action, heavy-barrel 22 rimfires this year.


Ruger have their new model, which appears to be a scaled-down version of their immensely successful PRS rifle and comes with the now mandatory tubular AR15 style hand-guard and grip and certainly looks the part.


Tikka also have a heavy barreled rimfire and they've done something really neat – the rimfire action has the same footprint as the fullbore action so, you can drop it in any suitable stock – maybe your T3x TAC?


Even CZ have got in on the act – it looks a bit old fashioned with its wooden stock but, maybe that will appeal to traditionalists and it does have a nice long heavy barrel to compliment that smooth CZ action.
CNC and the modern rifle
The CNC machine has a lot to answer for and so does the AR15 for it was really the AR15 that started the interest in assault-style rifles with perforated tubular hand-guards festooned with Pic rails. This hand-guard has spread like the plague and now almost every manufacturer worth his salt offers a rifle so equipped. In addition to AI and Unique Alpine, we also have offerings from Remington, Savage, Ruger, Howa, Browning, Tikka, Sako, Steyr etc. etc and one I never thought of – Voere. Aside from black, most also offer an option in some shade of brown. More conventional-looking is the Bergara option – CNC machined but more of a sporting look than assault rifle but represents great value for the new shooter.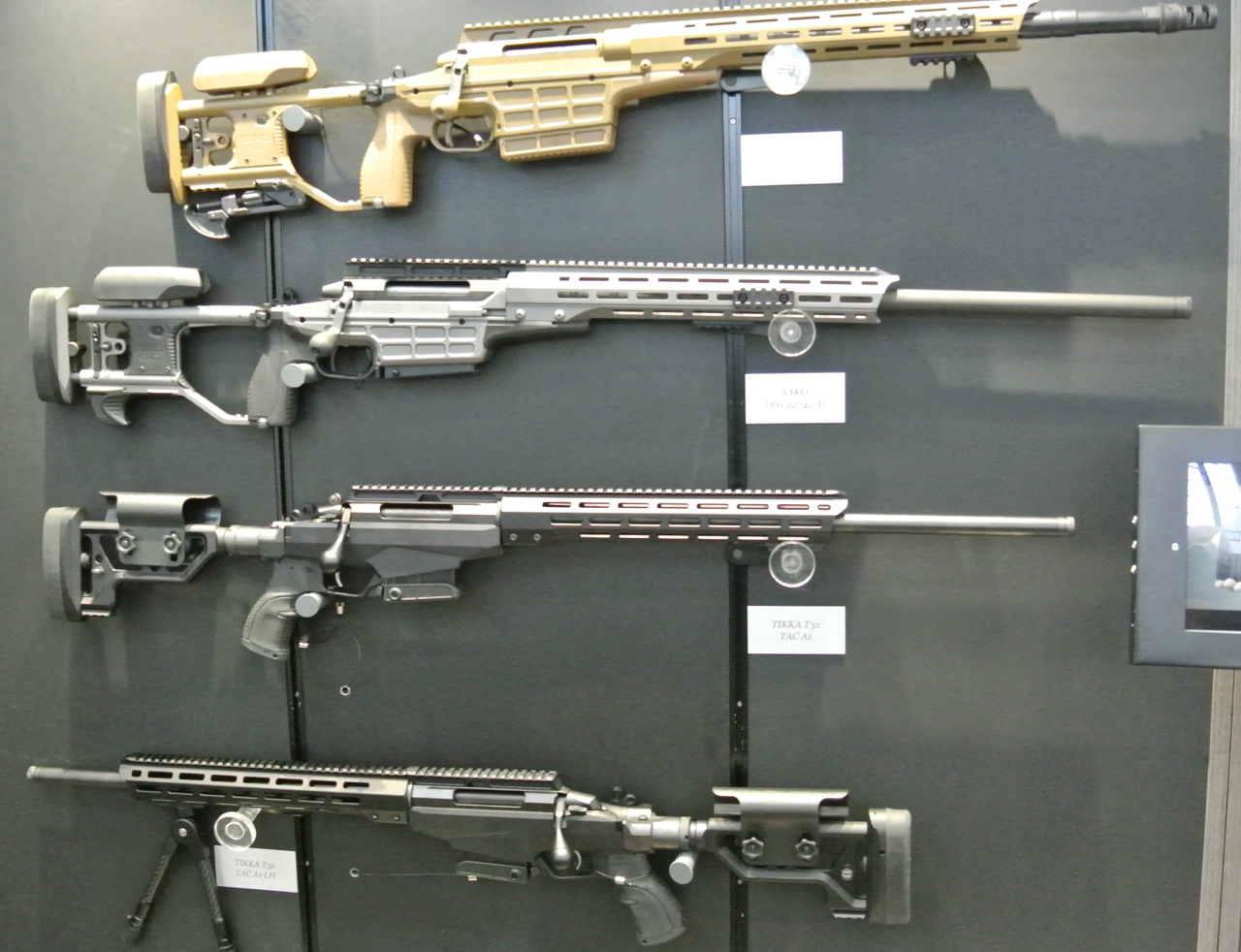 Tikka



Savage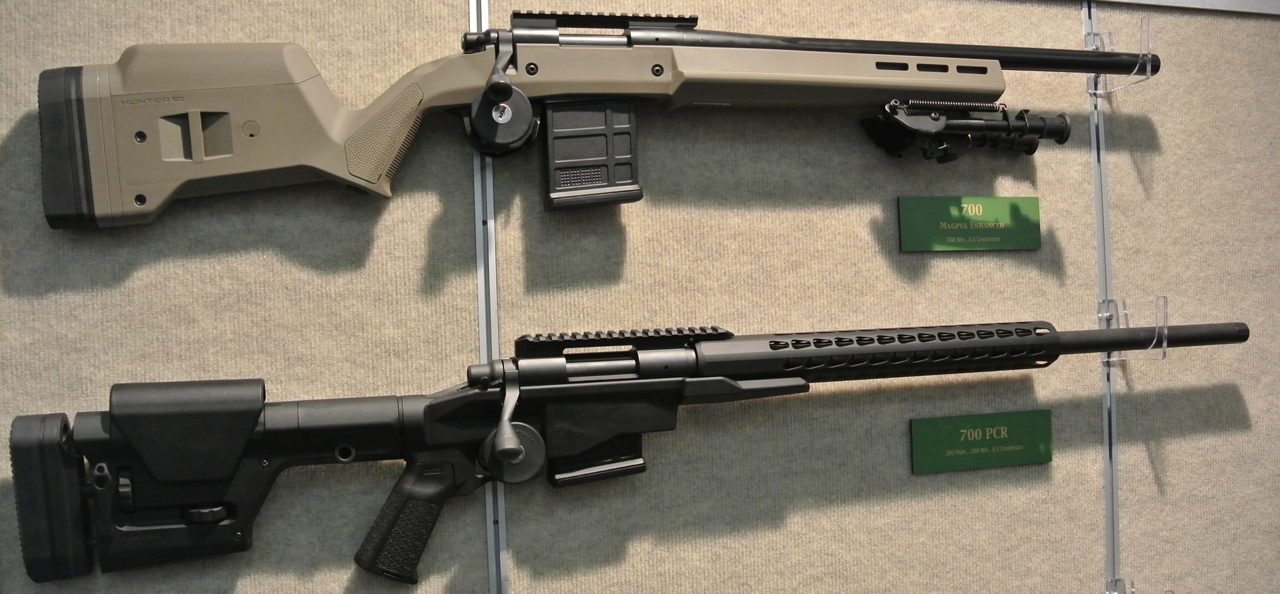 Remington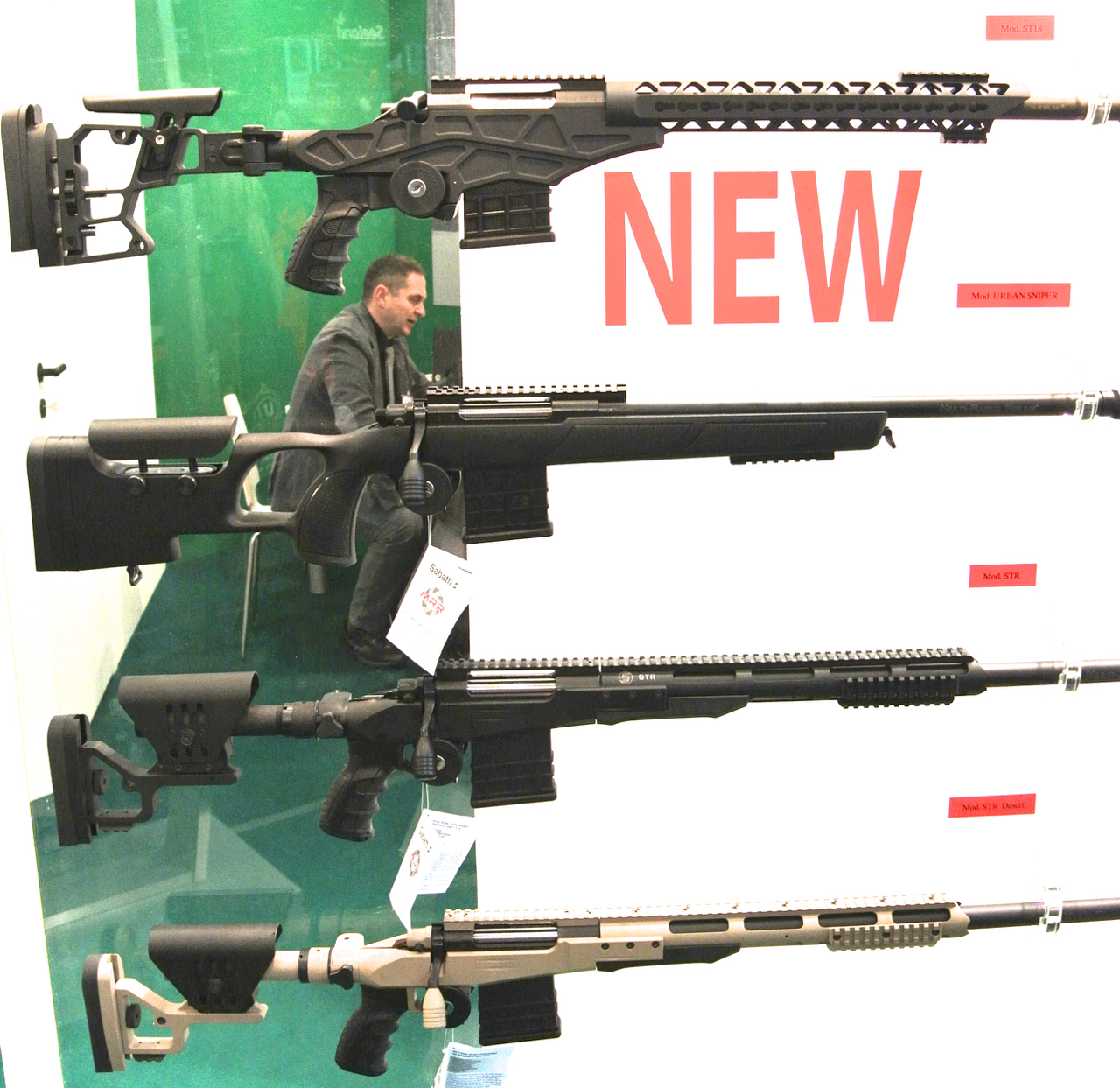 Sabatti



Steyr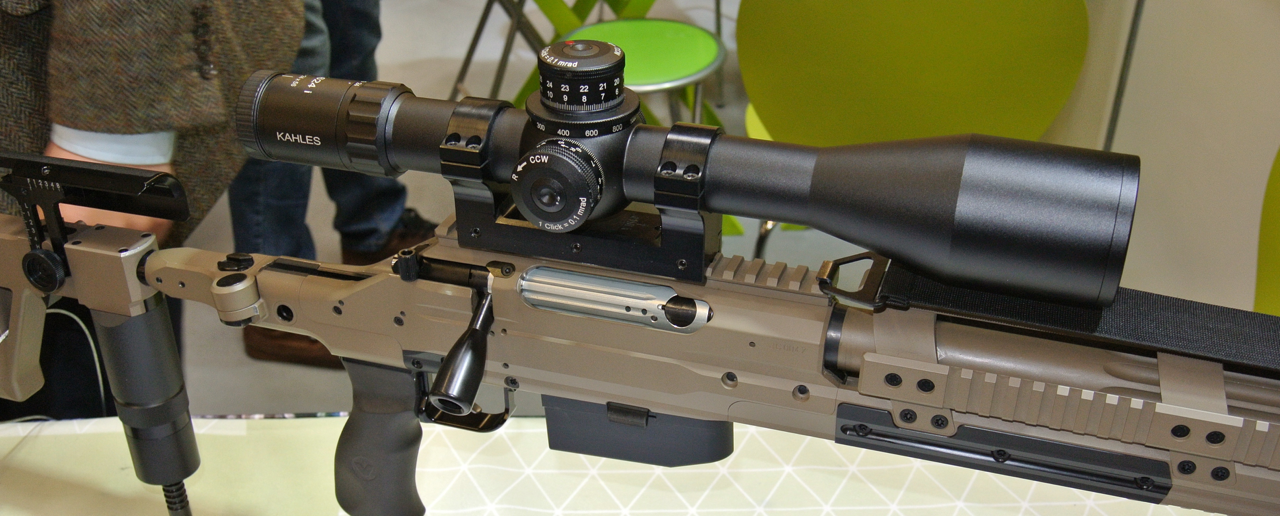 Voere


Of course, rather than lashing out thousands on one of these desirable rifles, you can also build your own – using your own barreled-action and a chassis kit and, it doesn't come much better than the MDT CNC chassis (above). Their latest versions not only looks the part but they are really well engineered (check out the folding stock version) and takes the AR15 style grips and butts and comes in a wide variety of options covering most popular actions and will soon include even the CZ!
I was hoping to get a look at the modular tactical style bolt-gun from Ritter & Stark of Austria but they didn't show up – their stand was empty! However W&L Firearms have a similar rifle, where almost everything is CNC and interchangeable (a bit like the Unique Alpine). It was so new, they didn't even have a website but hopefully we'll here more.
Scopes
Of course, a rifle is no good without a scope – a good scope and there were plenty of good scopes on display at IWA. I'm always looking for high-end, high-mag. stuff for long-range target shooting. To get me interested it has to have a number greater than 30x on it – and there were quite a few. Unfortunately, virtually all of the new stuff is first-focal plane – which is not what we want on a range where we know the distance we are shooting at. But surely a FFP scope can be used on range? Yes, it can but, at max magnification the reticle can become 'unwieldy' to say the least and honestly, some of these reticles contain so much information they are bonkers as far as target-shooting is concerned. Please guys – make us a second focal plane version with a simple crosshair…………..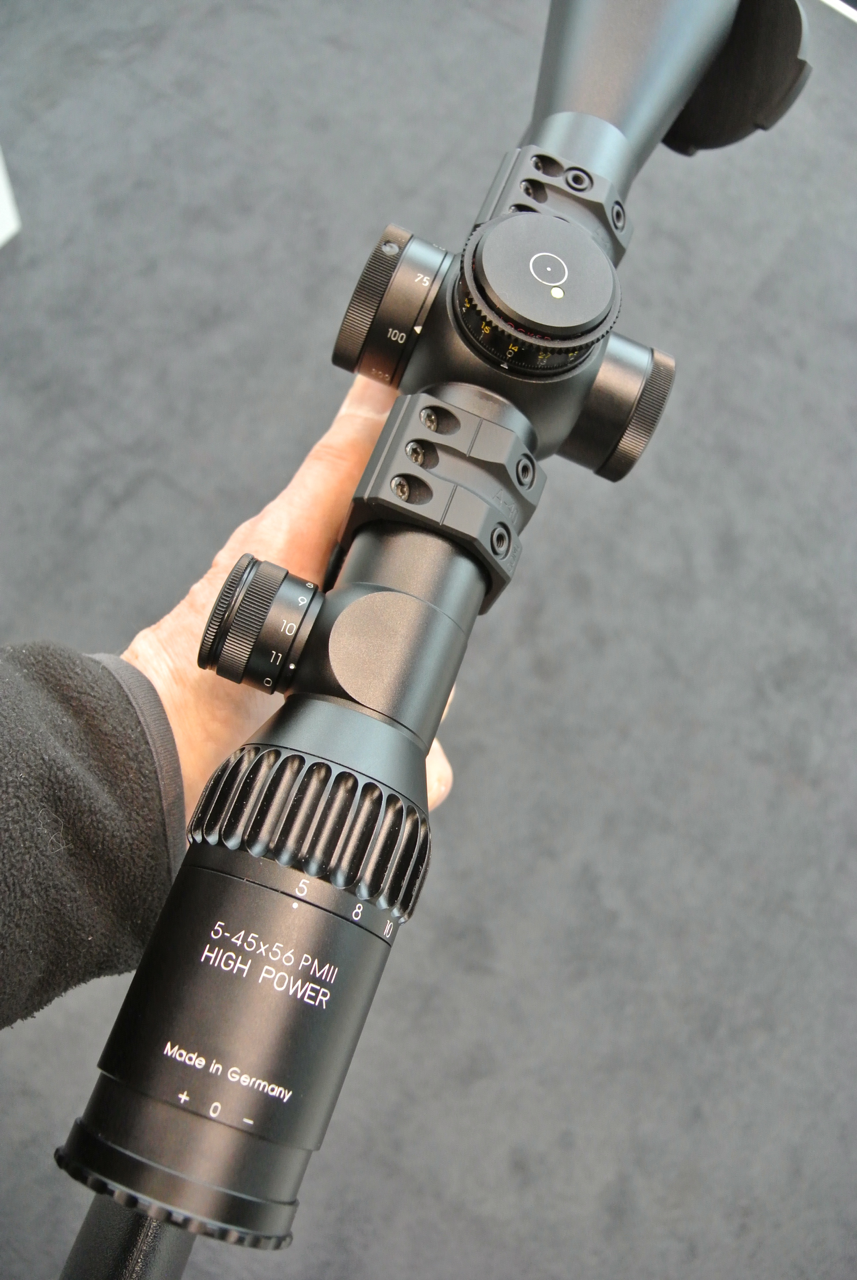 Some superb high-mag scopes but all FFP!


Fortunately, March, Nightforce, Vortex, Sightron etc. know what we need in a target scope and continue to improve their product. Whilst on the subject of scopes and March in particular, the launch of their new ELR (extreme long range) scope was one of the major new product launches at IWA. Hopefully you've already read our brief report but I've actually handled one, if not actually shot it. This scope is not for everyone but, the sport of extreme long-range shooting – i.e. out to 2 miles – is taking off in some countries and, even in the UK, we may soon have the opportunity to participate in this exciting discipline – watch this space.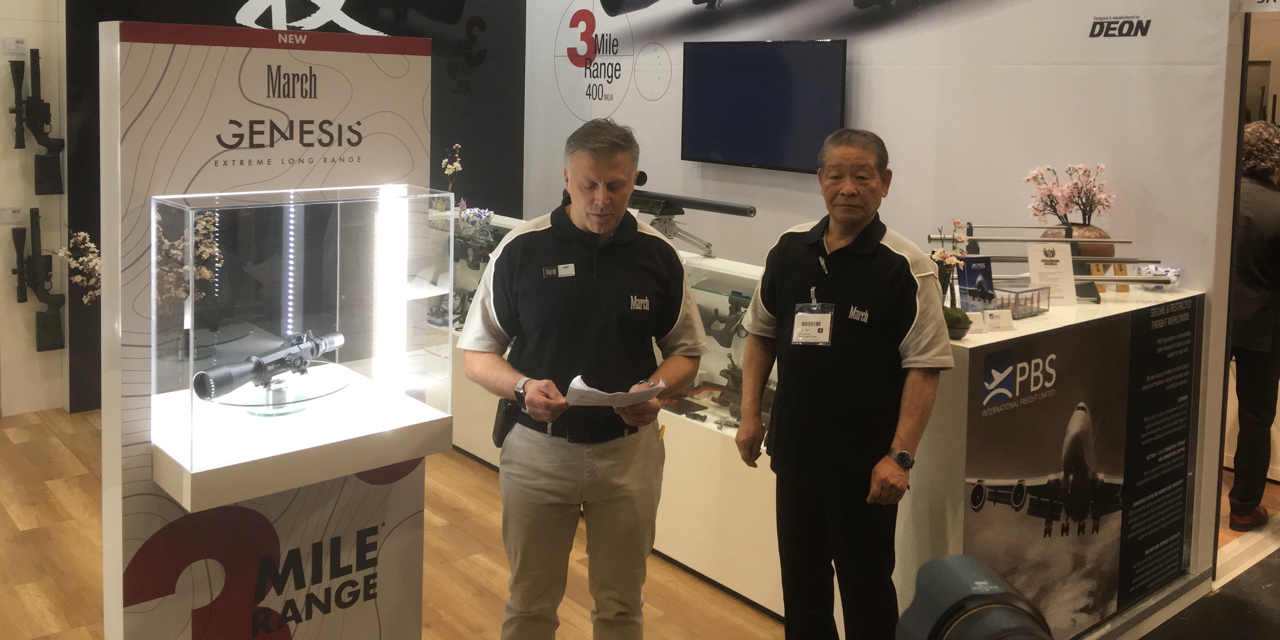 This is Gary Costello of March Scopes UK with Mr March himself Fumio Shimizu at the launch of the March Genesis ELR scope
Anything else?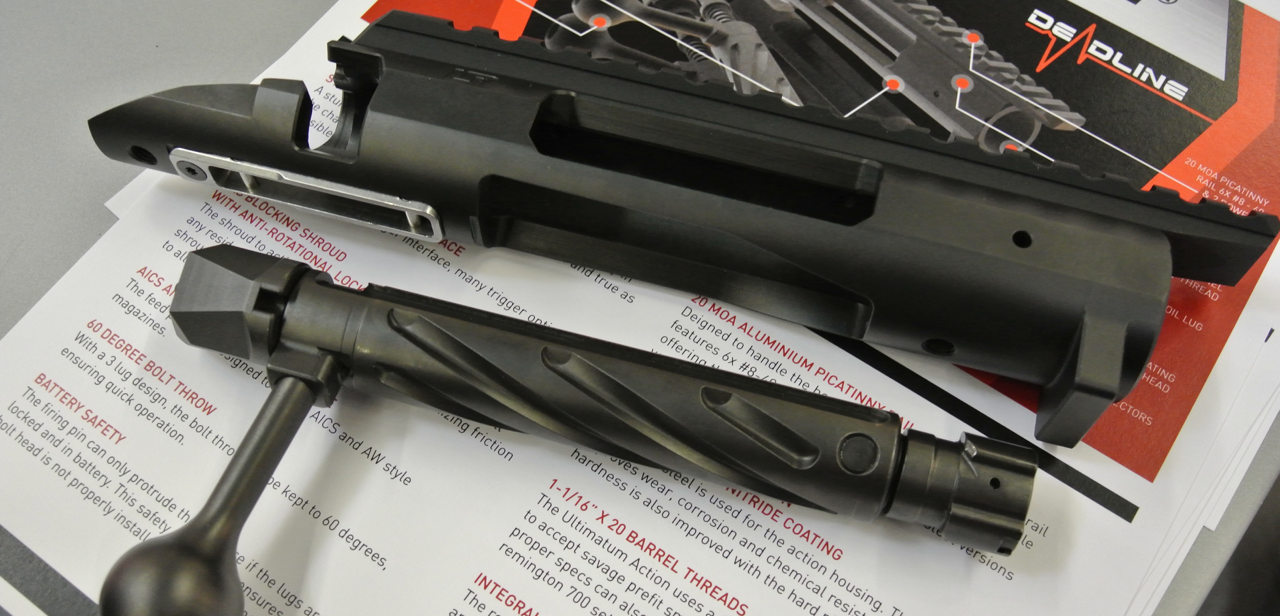 Well, last year a Canadian company called Ultimatum Precision launched a new action at IWA. It was pretty special and generated a lot of interest – too much interest – in that some orders were not fulfilled! Well, they turned up again with a few improvements to the action and a promise that it was now available off the shelf. It's basically a Remmy 700 footprint but with a few innovative features – built-in recoil-lug, interchangeable floating bolthead, small ejection-port, pinned and screwed 20 MOA Pic rail, new Jewel style trigger-hanger, three-lug bolt for short 60 degree throw etc. and it takes AI/AW mags if you want the repeater. It also comes with a black hard nitride finish as standard.
It was also nice to see Defiance Actions at IWA – their actions should do very well in Europe which is lagging behind in action manufacture.
The AR thing



A UK legal AR from BCM Firearms of Italy who are linked with the Sabatti group.
Finally, the 'black rifle' has made it over to Europe (though not the UK sadly) but the Common Market now has a large number of European companies manufacturing their own AR 15 style rifles and accessories – and yes, one or two do actually make a UK-legal straight-pull version. With the America ITAR restrictions, it makes sense to at least source your accessories – like grips, hand-guards, triggers, magazines and the like before Brexit bites!


Now we've mentioned the 'assault' word, I should perhaps throw in a word about shotguns – and of course, we can enjoy semi-auto shotguns and PSG shooting – though in most cases they are linked to either police work or home defense. Many of these are offered in the style of the AR platform (above)and are definitely worth a look.
But it's not all assault rifles…….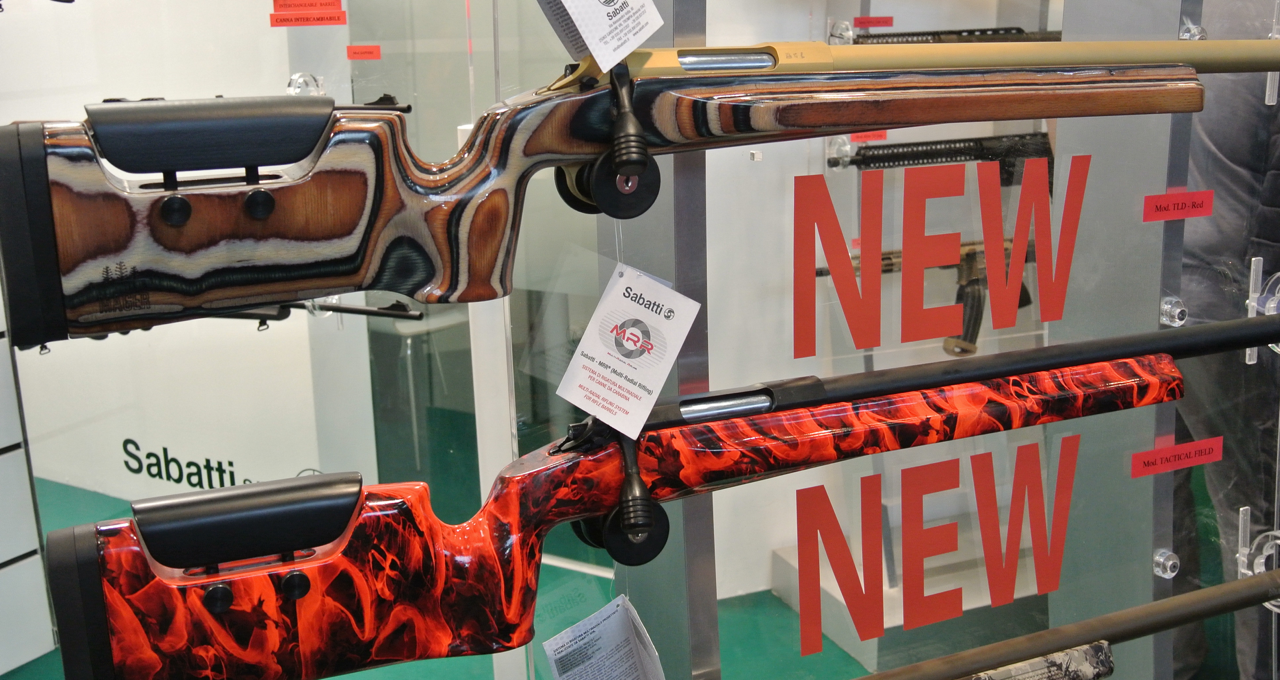 However, it's very difficult to enter the competition rifle market at a high level – if you're paying thousands you may as well go full custom and get exactly what you want.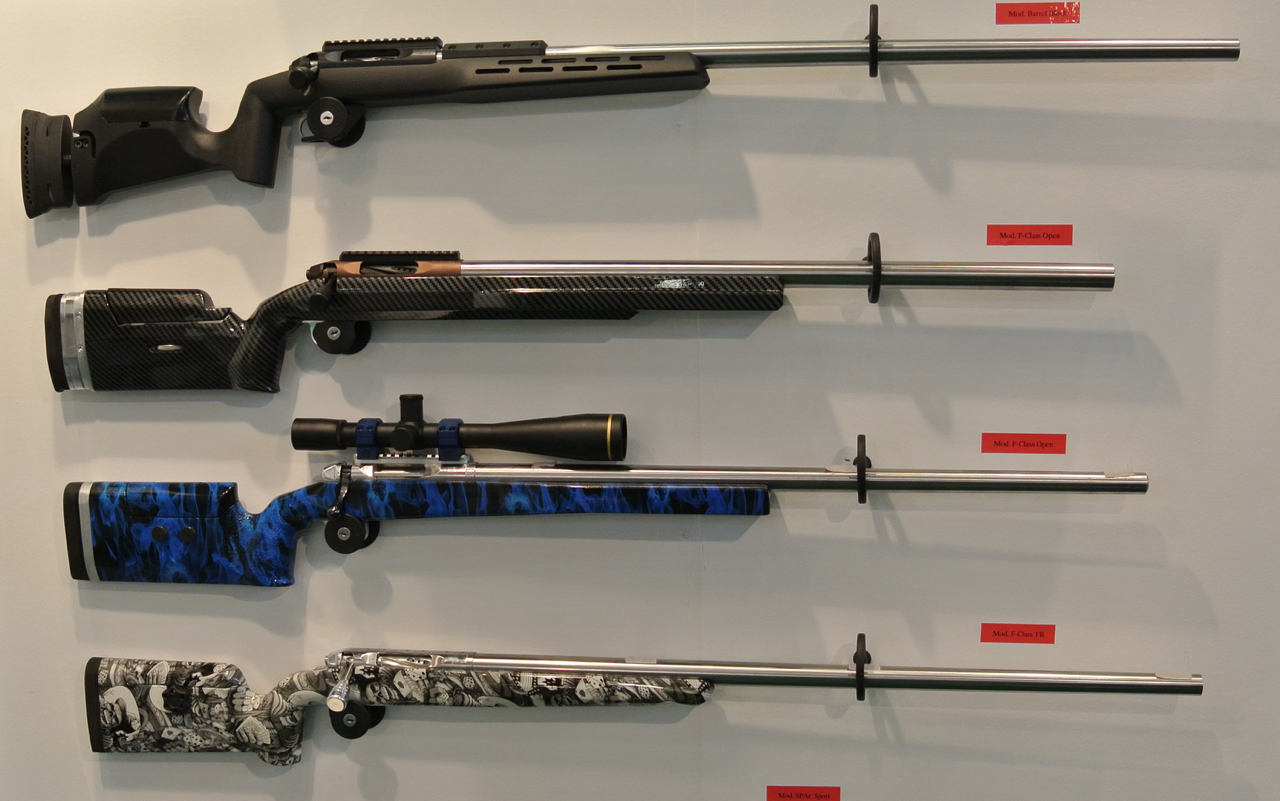 What else?
OK, that's 1000 words on probably 2% of the IWA Show. There's masses of other stuff there – like all the ammunition, bullet, powder and brass manufacturers, reloading stuff and the like. Sierra were pushing their new range of high BC match bullets but no samples? There's a whole hall devoted to knives and another devoted to clothing and all aspects of outdoor life and survival. Survival? I saw one or two useful things that a few motorists on the snow-bound M62 would have killed for a few weeks ago!
More induction annealers
One thing I'll definitely be taking a closer look at – a new electric induction case annealer from Italy. "Is it as good as the AMP?" "Better!" says the man on the stand and he proceeded to explain why. OK, he would say that but at around half the price of an AMP it's got to be worth a closer look. Check out www.shooting-tech.com
The last word….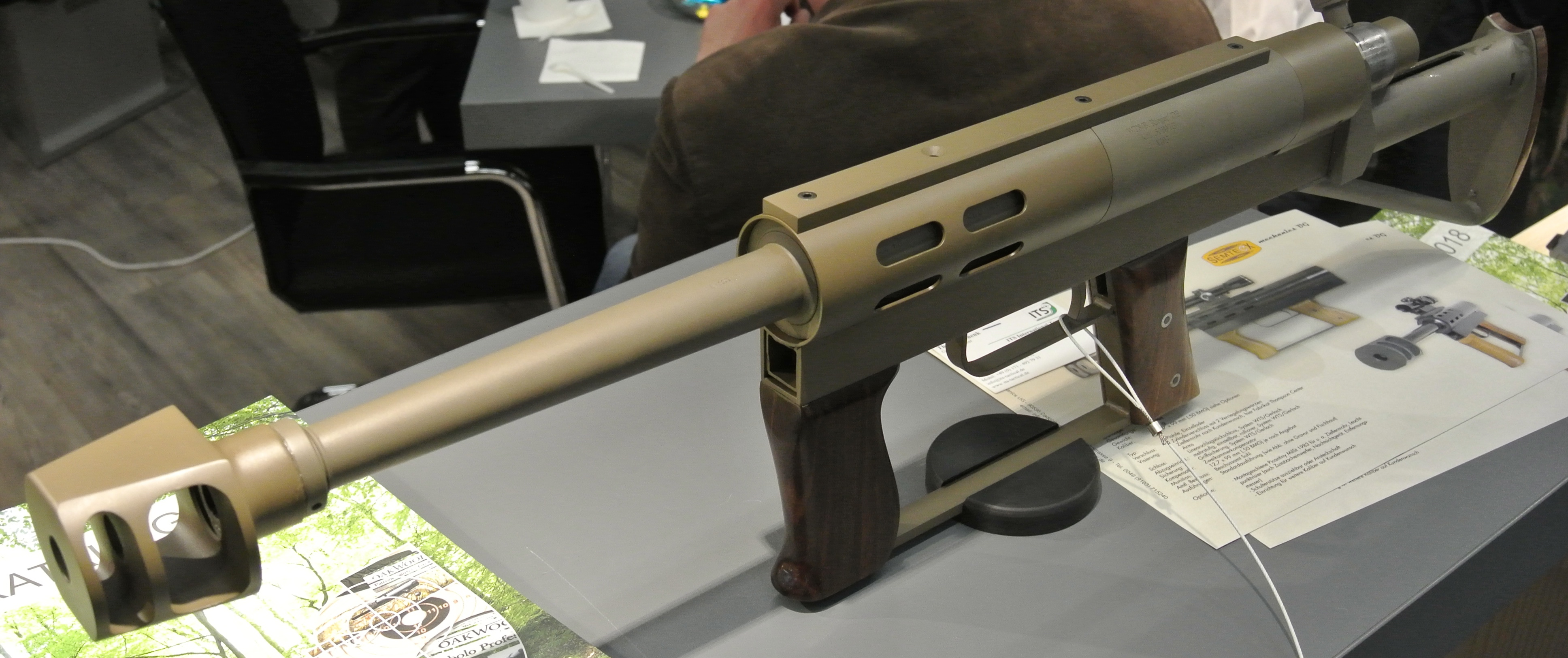 I could go on but I'll leave you with this. You see everything at IWA – remember the double 1911 pistol from Arsenal Firearms that's now in production? Here's one to top it – a 50BMG pistol. And, it's UK legal ….. www.semtecx.de