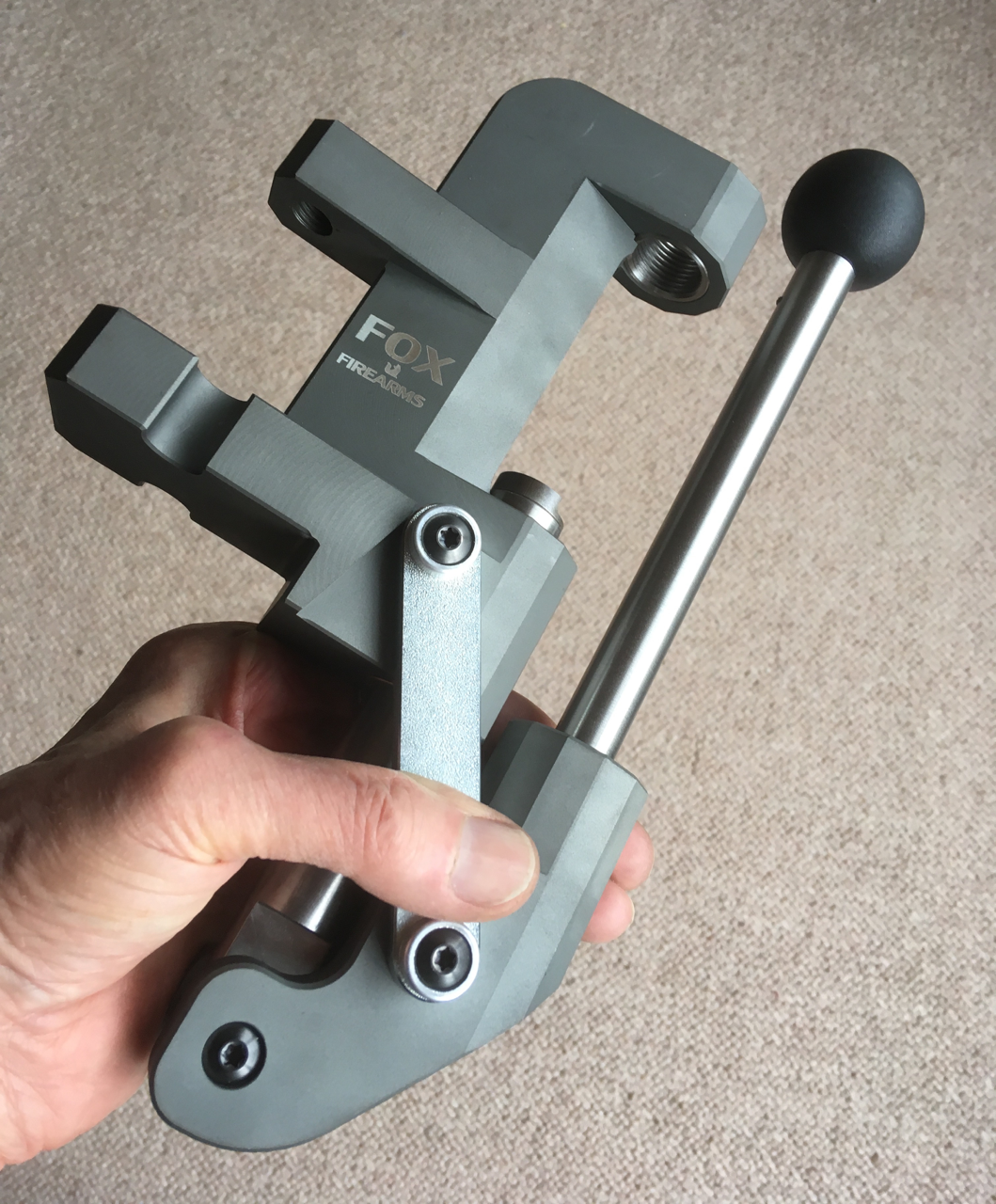 A few years ago, small portable presses like this one were strictly the preserve of short-range benchrest shooters who have – for reasons I won't go into here – always reloaded on the firing-point between matches.
But, this is the way benchrest shooters extract the maximum possible accuracy from their ammunition and recently, other disciplines – like F Class, whose participants are also seeking maximum accuracy – have begun to copy benchrest loading techniques when testing and working up loads on range.
My home club Diggle is particularly well equipped in this respect, having a dedicated 100 yard benchrest range, under cover, with power and eight concrete benches and plenty of timber benches offering stacks of room to reload and clean.
So, if I'm working up a load for say my 6PPC benchgun, I'll take along a small arbor-press, hand seating-die, scales and my light-weight Harrel press for case re-sizing. Today however, I have one of EVO Engineering's (Tier One) latest products – their brand-new portable press.
This little press is hot off the CNC machine and, if you want one, you'll have to go to Fox Firearms, who've snapped-up the first batch and kindly supplied the one I'm using here. Price is a tad under £200 – similar to the American Harrel. So why would you choose a new EVO press over a tried & tested Harrel – except of course to support a British company.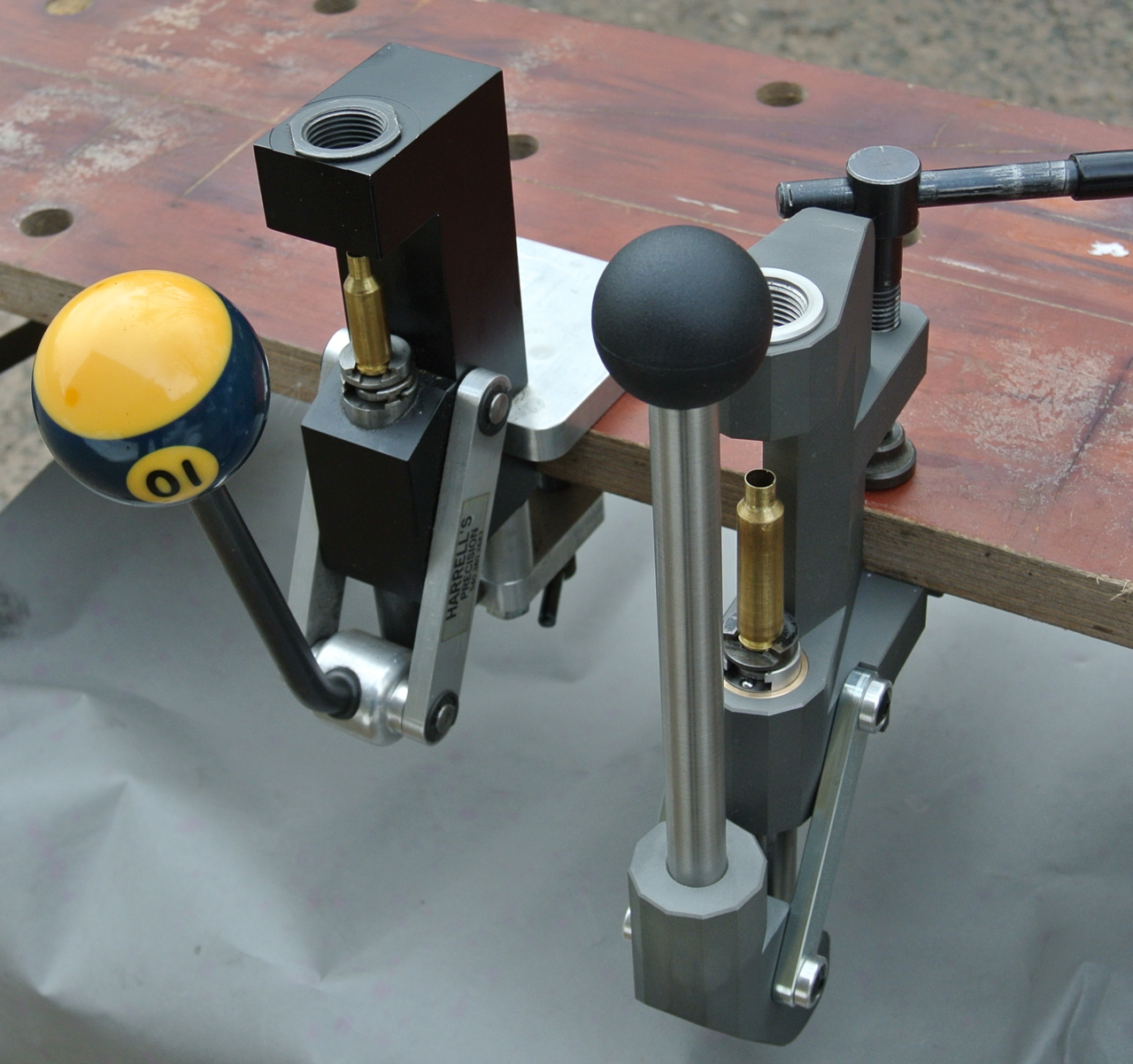 There is absolutely nothing wrong with the Harrel (left in the photo above) but EVO have obviously taken a good look at it and made one or two useful improvements: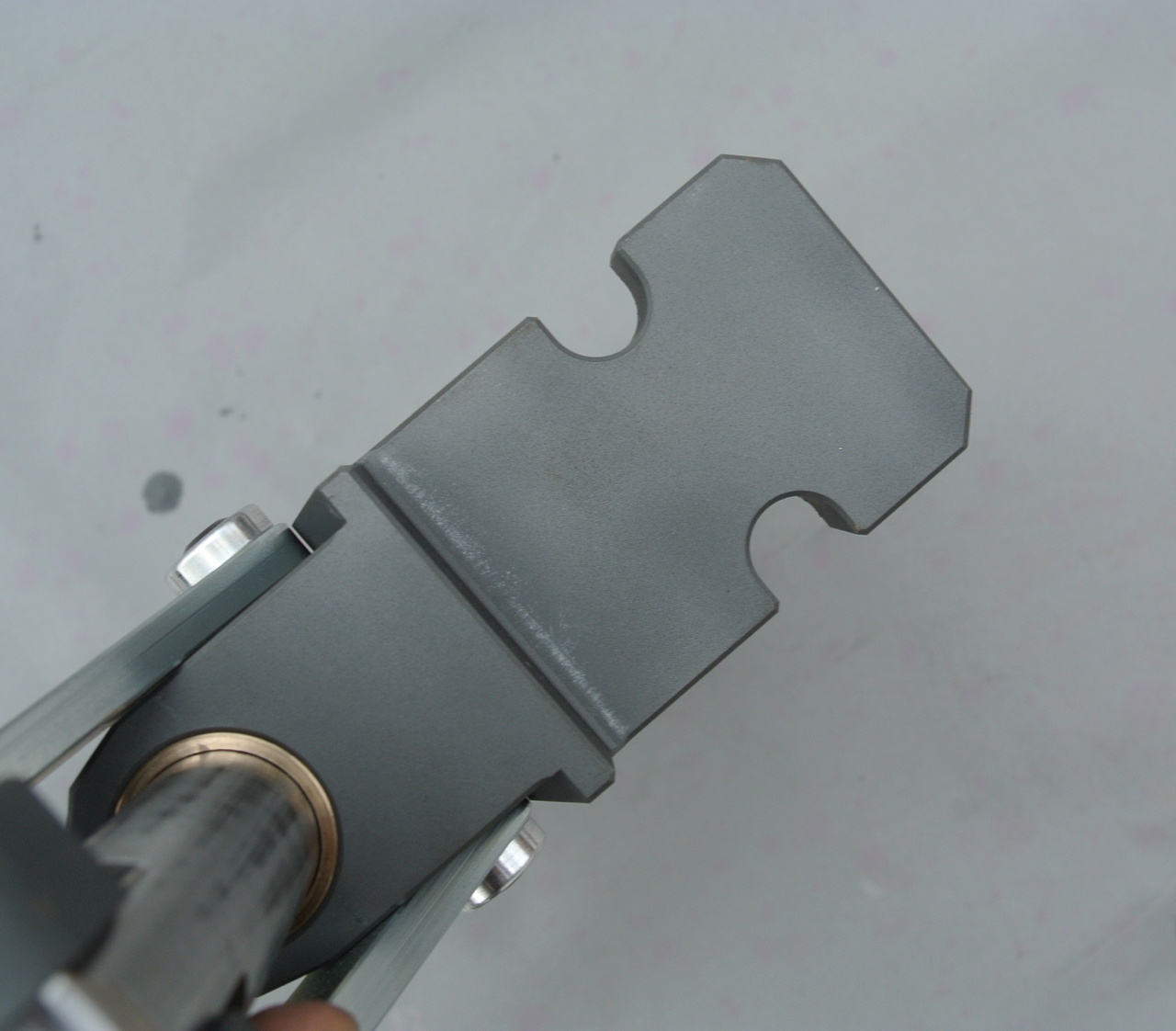 1. The mounting system (where it clamps onto the bench) is now an integral part of the press-body rather than a separate screw-on affair as with the Harrel and, it also offers two mounting options – like the Harrel, it can be clamped to a bench-top with a thumb-screw or there is provision to permanently bolt it in place.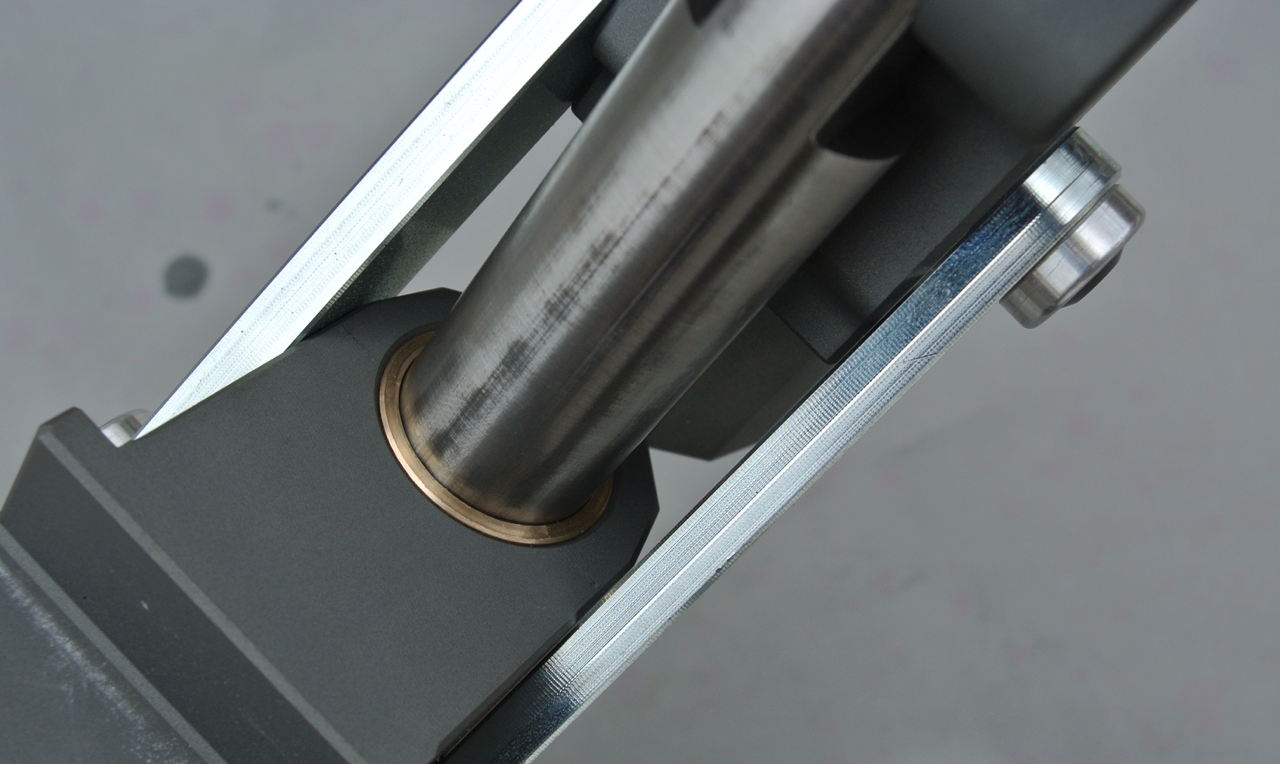 2. The EVO ram runs in a phosphor-bronze bush rather than the CNC machined
aluminium press-body.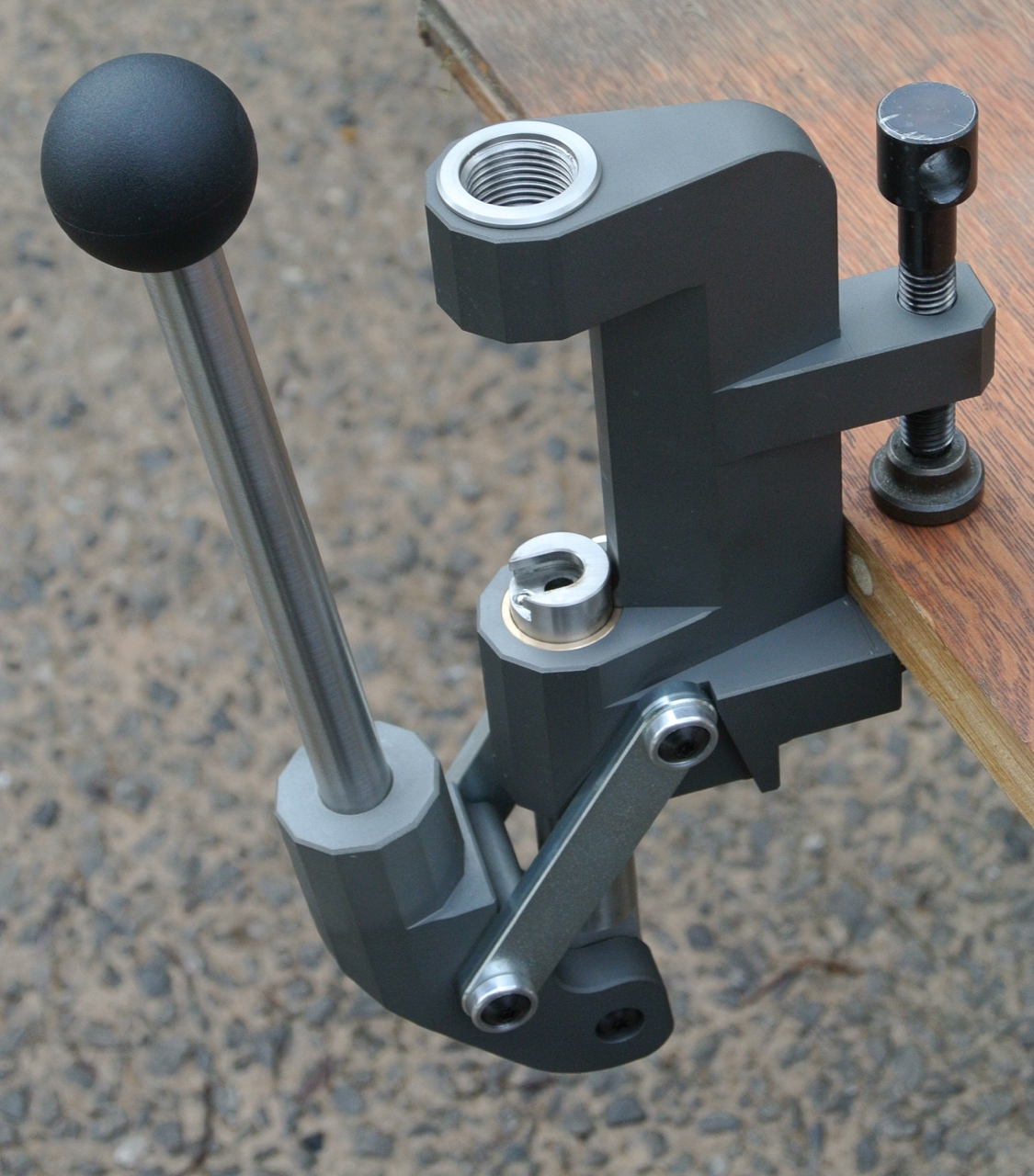 3. The 'arms' which control the ram are steel rather than aluminium and, like the Harrel, there is a steel bush for the die.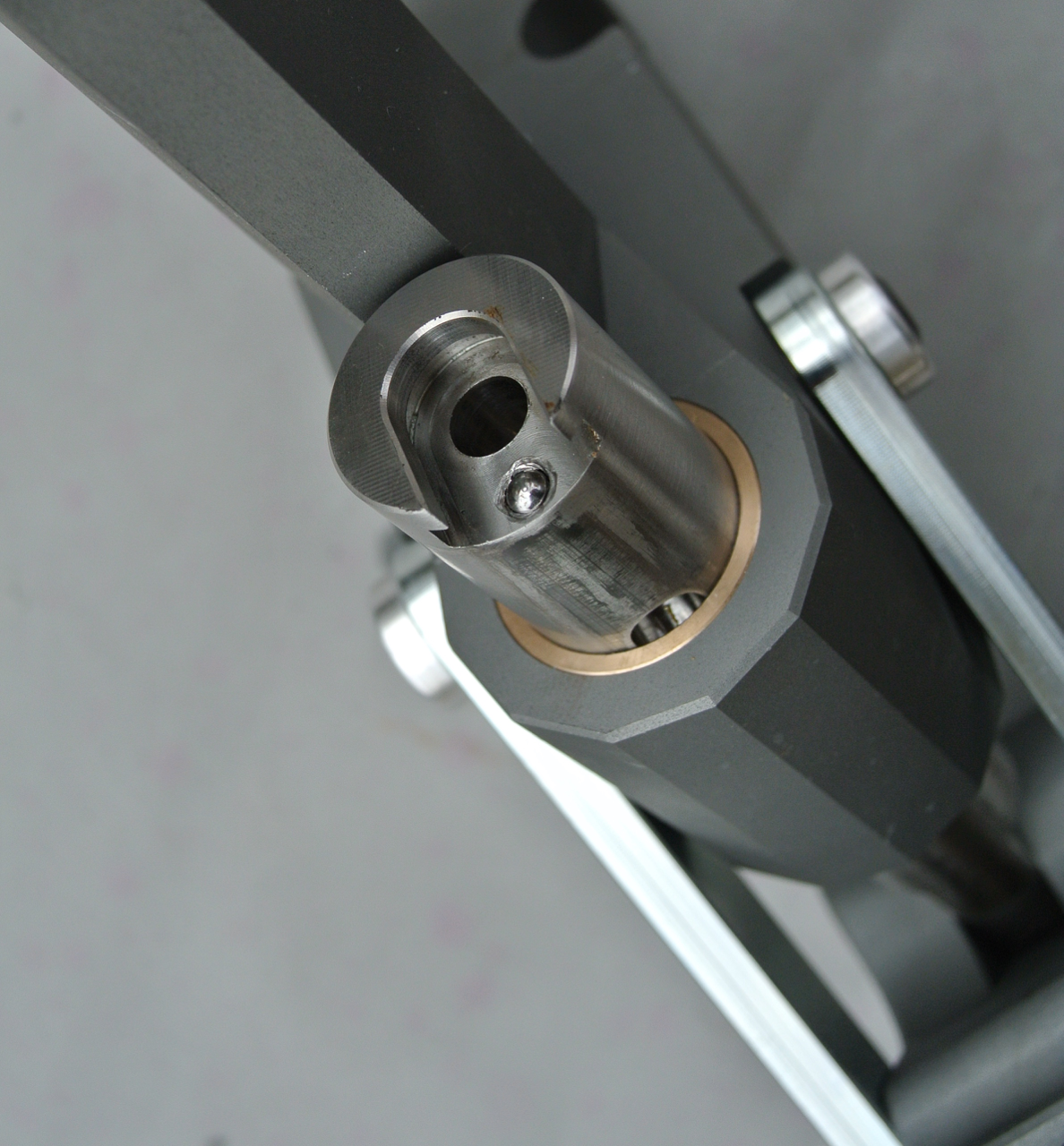 4. Finally, there is a really neat little spring-loaded ball-bearing to retain the shell-
holder.
In other words, EVO have made the press a little more durable. Having said that, I've had my Harrel for over 20 years and it's served me well, so no problem with the design and construction but, it's always possible to build a better mousetrap………………
So, I won't be slinging my Harrel away any time soon but, if I didn't have a portable press then I'd obviously go for the new EVO.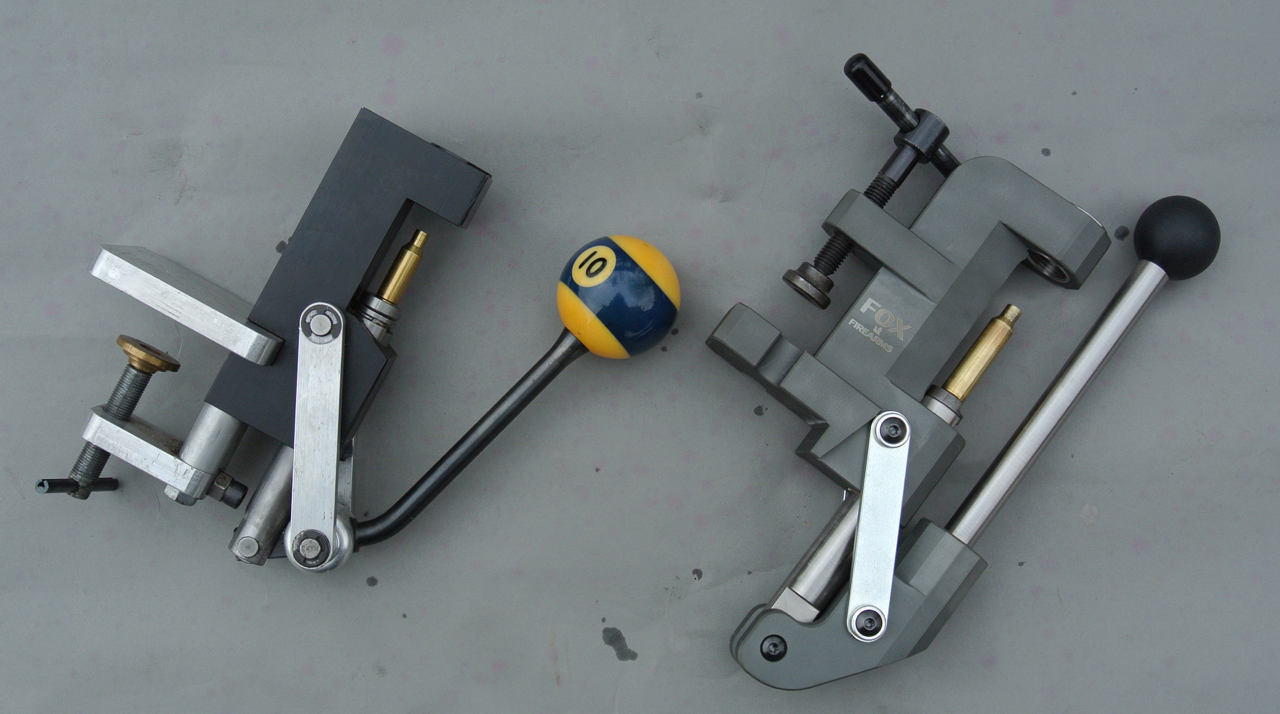 The Harrel has always been available in three sizes – a really small one specifically for the benchresters' 6PPC cartridge (left, above) a medium one for 308 and a larger version which will take a 2.9 inch Magnum case.
The EVO is a 'one size fits all' and it will do a 308 or larger case (that's a 284 in the photo) but please, don't think of using your little benchrest press for all your re-sizing – stick to a Rockchucker or what have you for your general reloading and keep the EVO for on-range reloading or as a secondary bench press. Fox Firearms are based at Diggle Ranges – email irvingfox1234@aol.com