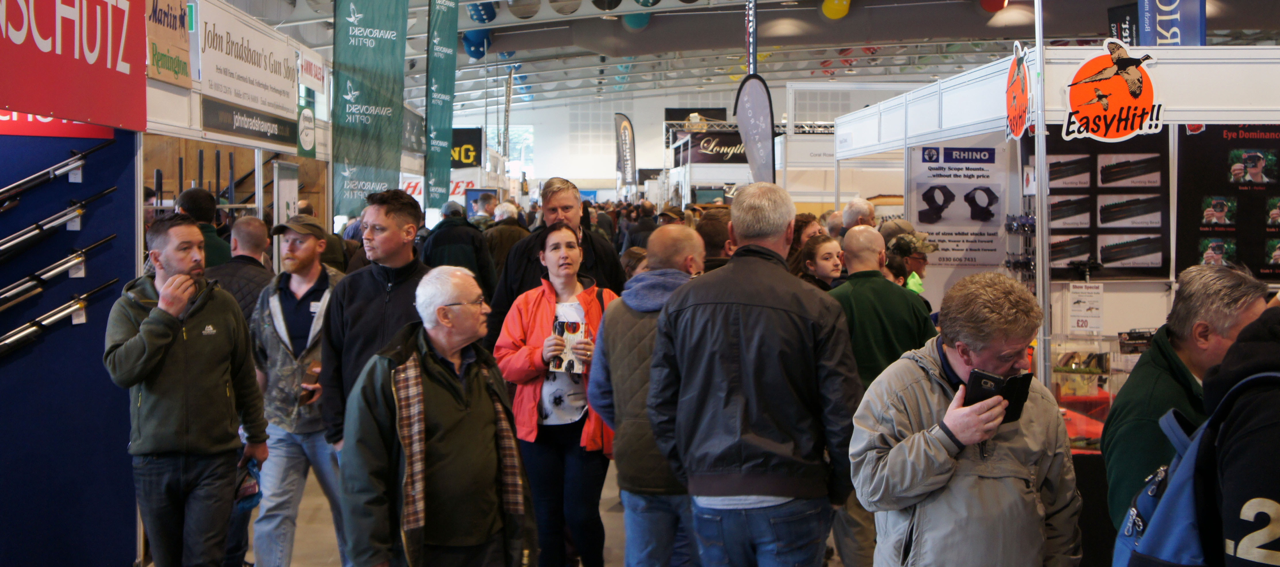 Last year's inaugural Show was sufficiently successful to encourage organiser Richard Stokoe to run another.  Not only that, there was the promise of the new £12 million exhibition hall, replacing last year's tent.
Well, the new Hall 1 certainly didn't disappoint and it was linked to the existing Hall 2 by the restaurant, making for one very spaceous venue.
Stand-holders were warned that those who had bought 'early bird' tickets on-line would be let in half an hour early at 8.00am and, when I arrived a little after 7.30am there must've been a couple of hundred eager souls already pressed against the gate!
By 9.30am it was crowded and it stayed like that until early afternoon and traders must have had a very good day.  Thankfully, Sunday was a little more calm and I managed to have an hour away from the Target Shooter stand and have a walk around myself.
It's good when the major manufacturers support our shows so thanks to the likes of Blaser, Sauer, Mauser, Minox, BSA, Gamo, Hawke, Vortex, Ruag, Bergara, Anschutz, Swarovski, Zeiss, Leupold, Daystate, Eley etc. for taking stand space.  Good to see importers Viking also present.
Clubs and governing bodies also fared well with the UKPSA, BASC, CPSA, MLAGB, BDS, NSRA etc. in attendance but no NRA?  Surely our national governing body could find a couple of volunteers…….
Also in attendance again were the North Yorkshire and West Yorkshire Firearms Licensing departments, offering advice and variations to Show attendees.
Of course, any Show must cover a vast spectrum and Harrogate was no exception.  As a dedicated target shooter there was little to excite me personally but my two Show 'scoops' would be PGS Precision Engineering and CSW.  Both companies are offering an 'off the shelf' semi-custom rifle for a competitive price.  You choose the barrel, chambering and accessories – like trigger moderator/brake and CSW will put it together using the superb Apex action (from John Carr) and the modular CNC aluminium stock from Dolphin Gun Co. painted either silver, black, green or flat dark earth.  You may want an F Class rifle or a tactical rig or what have you – it's your choice.
PGS are offering a similar deal but you can choose the stock – the ones on show had the KRG and Accuracy International stocks and the customer's choice of custom action – the Surgeon and Lawton actions being used on the display rifles.  PGS also do in-house Cerakoting so the choice of colour is yours.  Everyone wants a custom gun but no one wants to wait two years so yes – you can have it now!
Apart from the two permanent halls, the extensive parklands that make up the North Yorkshire Showground also had lots to entertain the visitor and although it stayed fine the whole weekend, it was bitterly cold.  I did have a walk round most of the outdoor stuff and, once again, the airgun Field Target competition provided great entertainment for the competitor and spectator.
There was plenty of clay shooting taking place involving comps and coaching plus demos from the MLAGB.  There was also plenty of 'have a go' stuff – which probably provided many kids with their first opportunity to experience shooting, plus the British Shooting Target Sprint – a new discipline for youngsters – a sort of Biathalon on the grass with air-rifles which demands fitness and shooting ability – a great event which will hopefully grow.
If you went, I'm sure you were well entertained.  There was plenty for everyone and excellent value for a tenner.  My highlight was provided by a couple of soldiers – both who'd served in the recent Middle East conflicts – who gave us a complete run-down of the 50cal Browning machine gun and the Landrover it's mounted on. Respect guys.
Here are a few pics to finish off.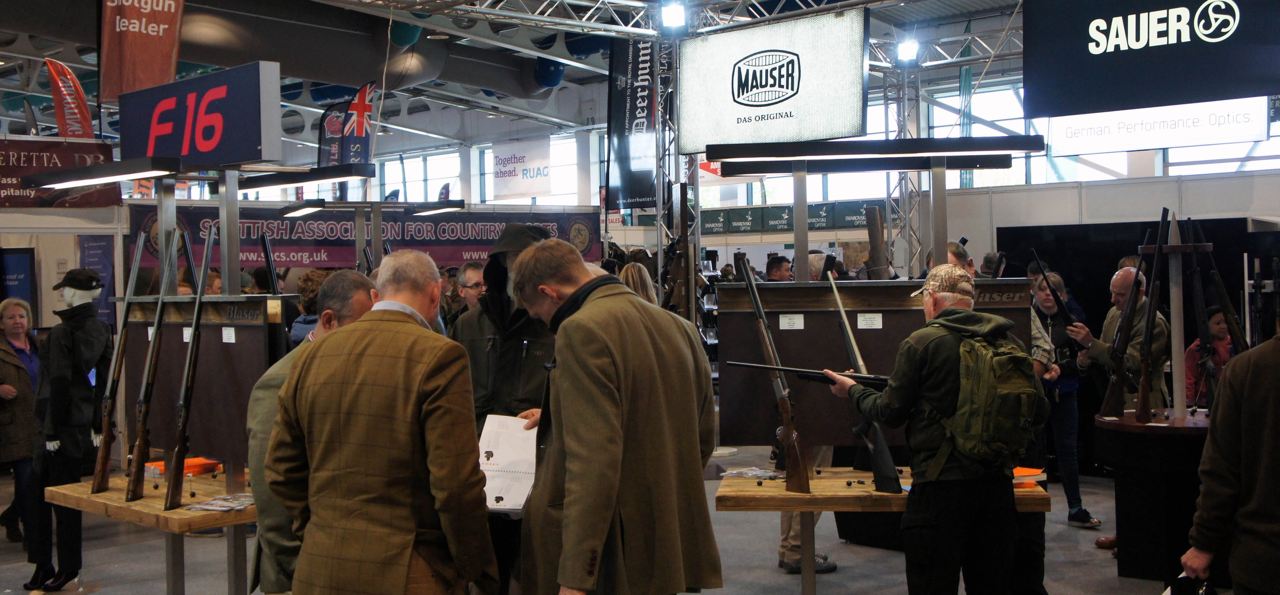 Good to see those big names in attendance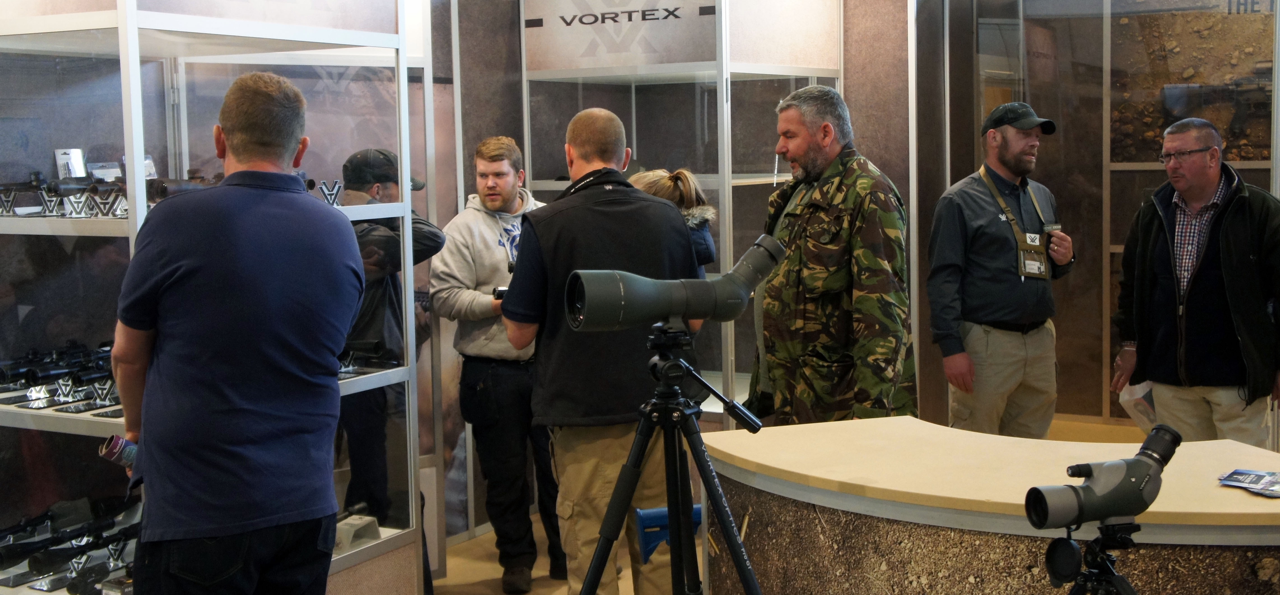 The Vortex brand is gaining in popularity with both F Classers and tactical shooters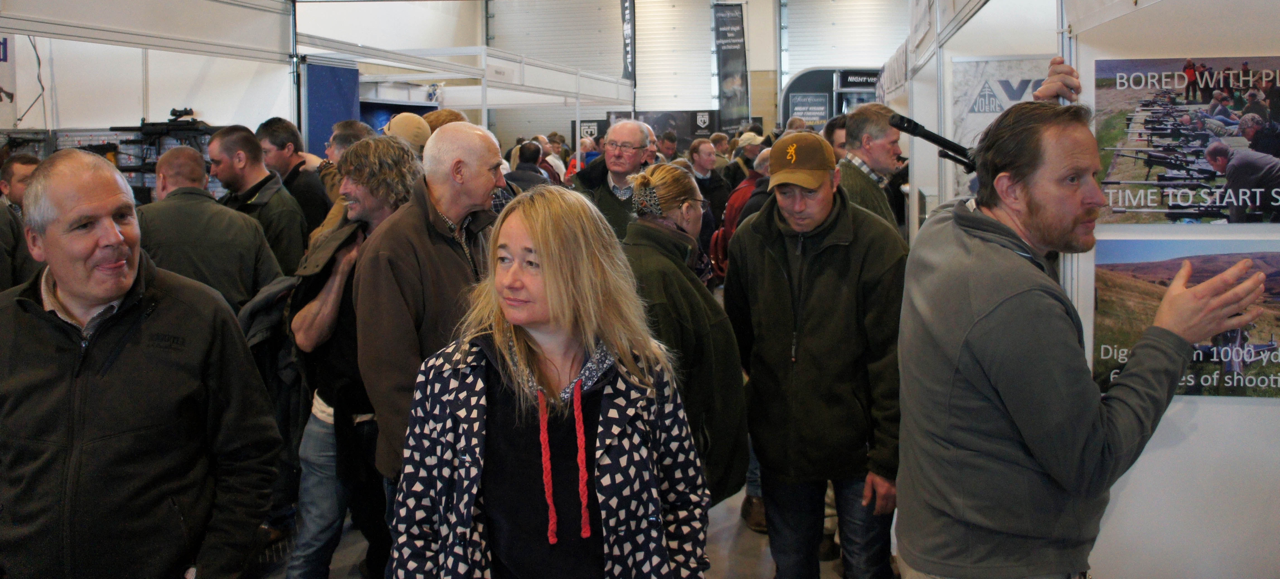 Yes, it really was this crowded on the Saturday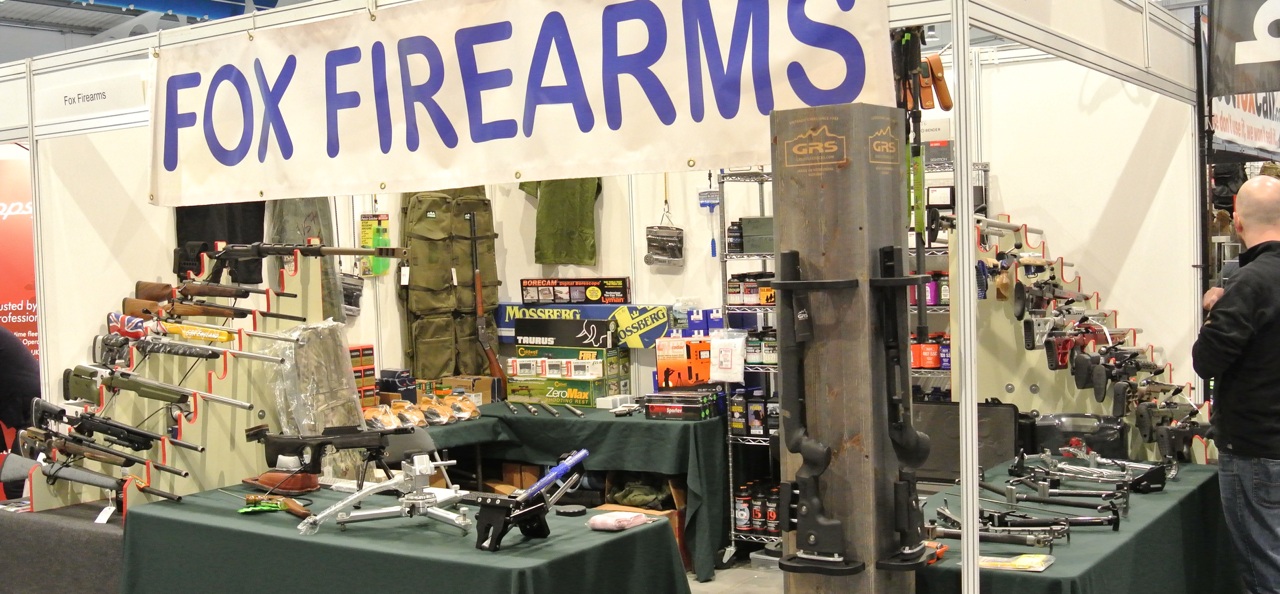 There were plenty of 'shop' stands where visitors could stock up on components, guns and accessories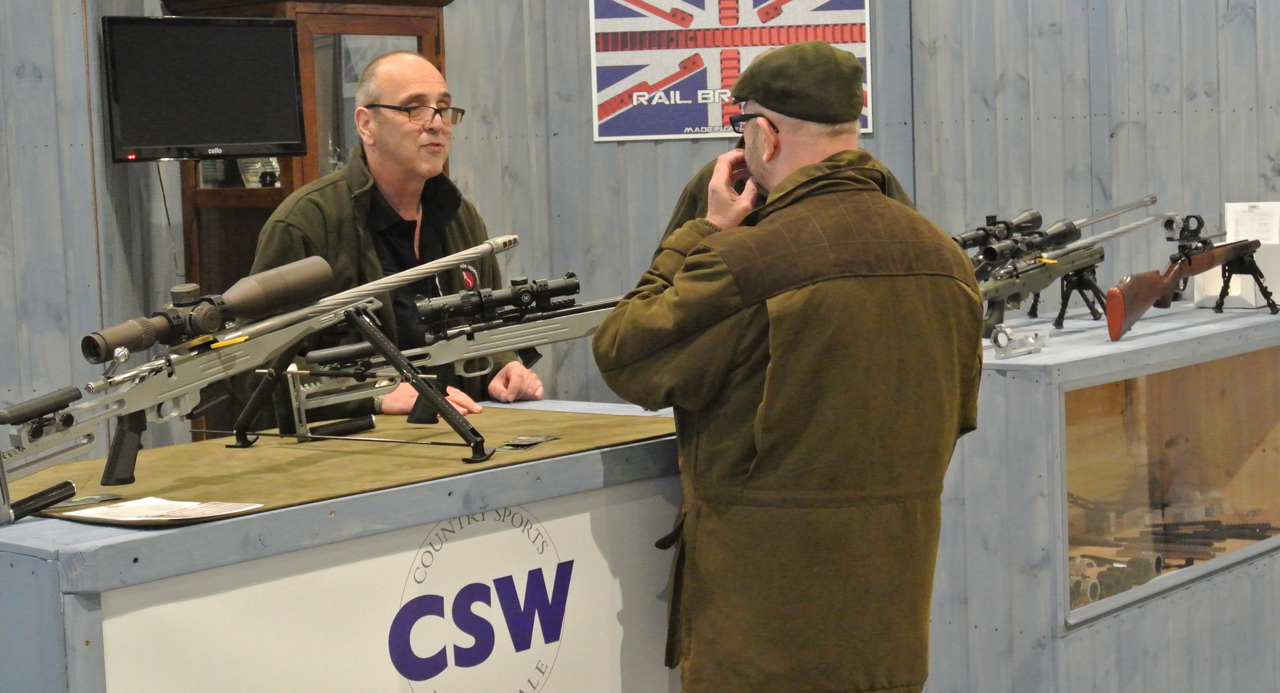 Here's John Carr, producer of the superb Apex action, now offered as a package deal with a Dolphin stock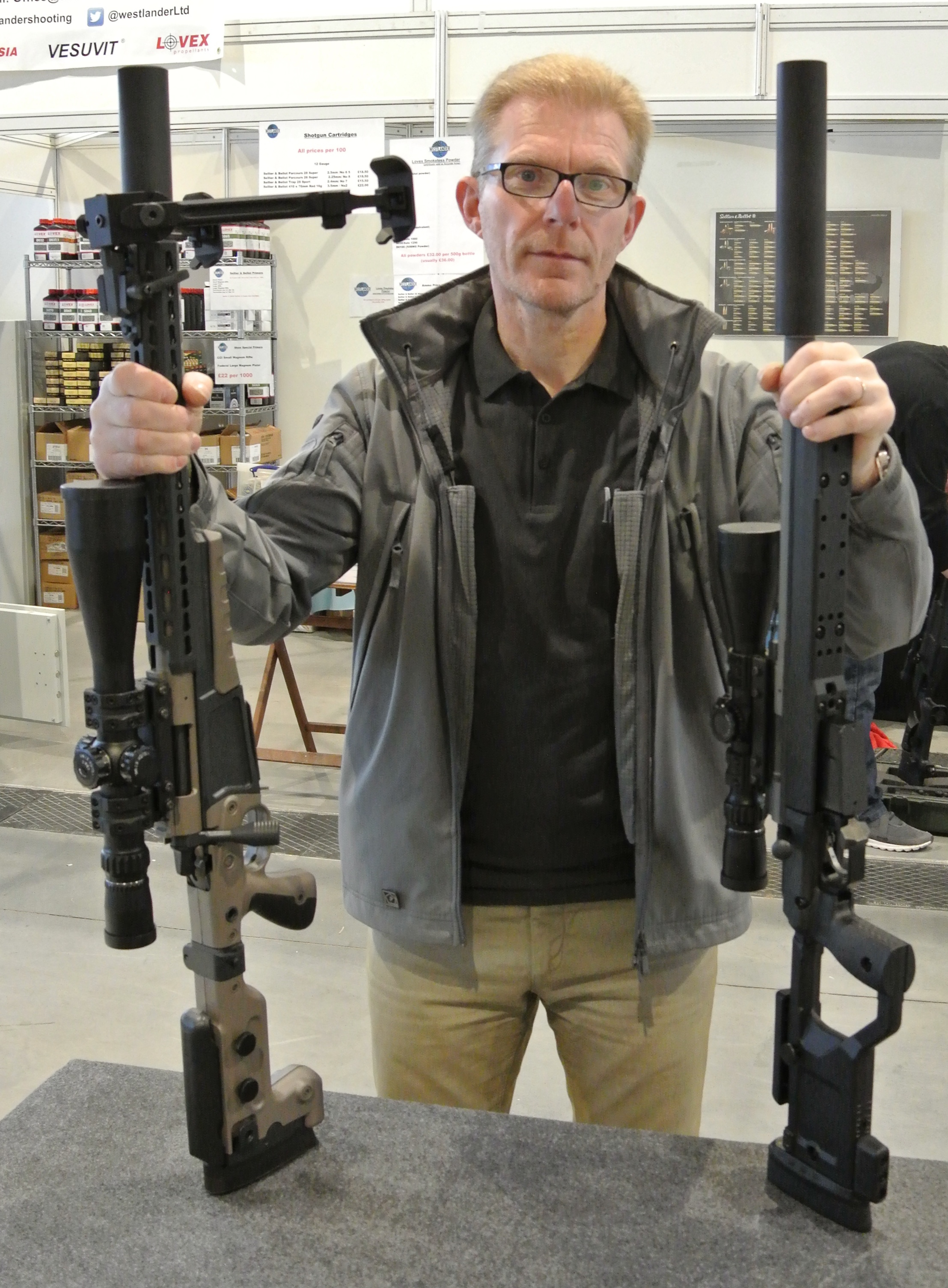 This is Pete Walker of PGS Precision Engineering with two of their custom offerings – again, you chose the bits, PGS build it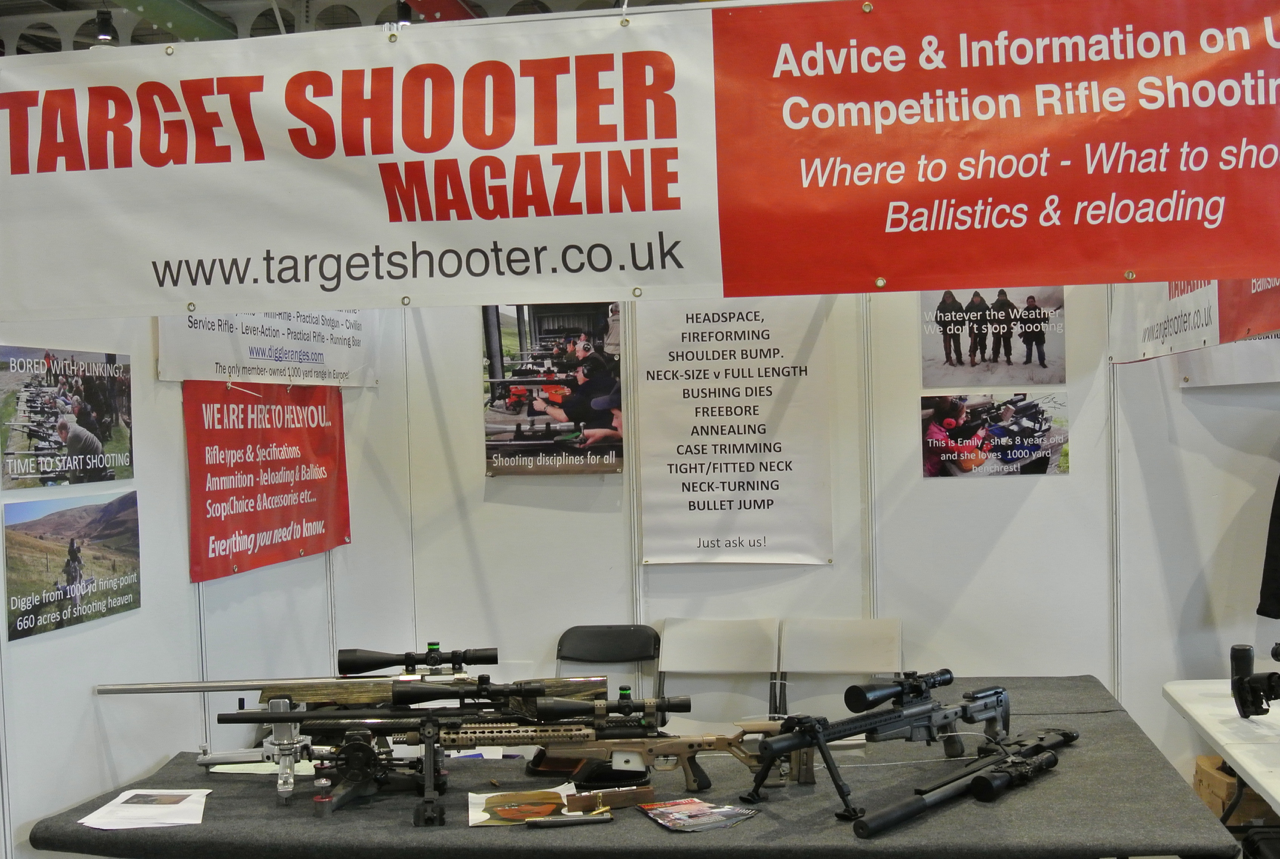 Finally, the Target Shooter stand.  Thanks to all who stopped by for a chat – you kept us busy the whole weekend.  See you next year.