The heart of any rifle is the action. If you are serious about your shooting and want to be competitive, it's pointless trying to save a few bob trying to accurise and re-barrel a Remmy – or what have you. Barrels wear out, stocks go out of fashion but a good action will stay with you for life.
Look along the firing-line at any big shoot and custom actions are the choice of most competitors – check out the Barnards, BATs, Nesikas, Stolles etc. All great actions – what a shame they aren't all British! But I'm not simply talking about a 'Made in Britain' tag – ordering an action from overseas with the current ITAR regulations often means a significant delay and on-costs or, at the very least, a compromise to get something in reasonable time.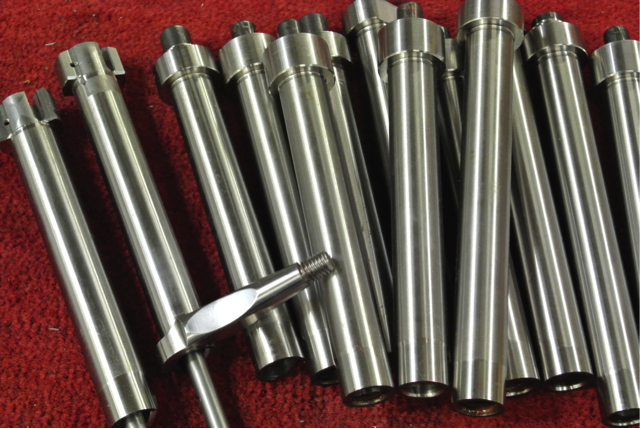 So what if we could buy a British-made action that met the spec. of any American action and was the equal in fit and finish and of course price – wouldn't we all want one? Wouldn't we at least be prepared to consider one?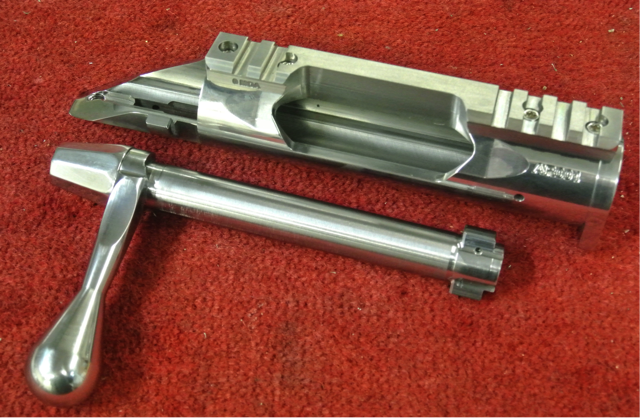 Resolution Precision has quietly built up a reputation for producing some of the finest custom actions on the planet – maybe too quietly. Owner John Carr runs an impressive workshop stuffed with CNC machines from his remote farm location in south Yorkshire and he is turning out some very impressive kit.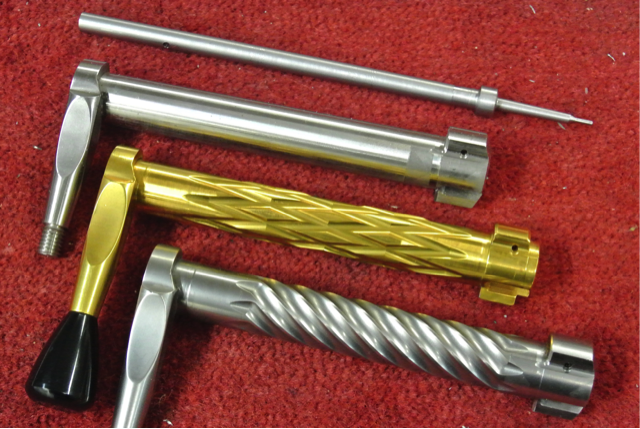 John's stainless-steel actions – there are several configurations – are based on the tried and tested two-lug bolt and cover most shooting applications from repeater-tactical to solid-bottom benchrest. He does of course offer the ubiquitous 'Remington clone' but other configurations – to suit virtually any build – are available.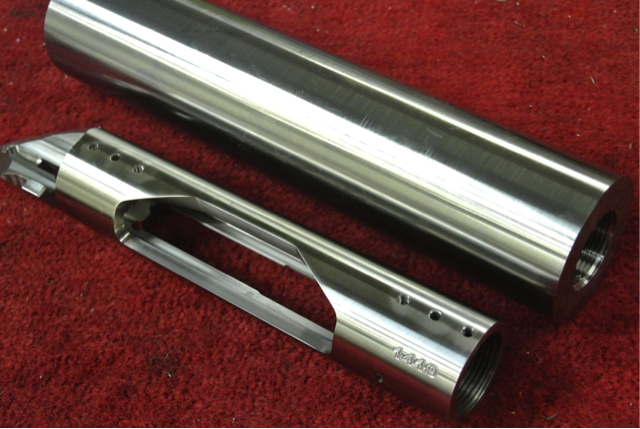 Everything is made by John – in house and, in addition to actions, he is able to offer a wide range of accessories including Pic rails, muzzle-brakes, replacement bolt-knobs and the like including rails for non-American rifles like CZ, Howa and Tikka.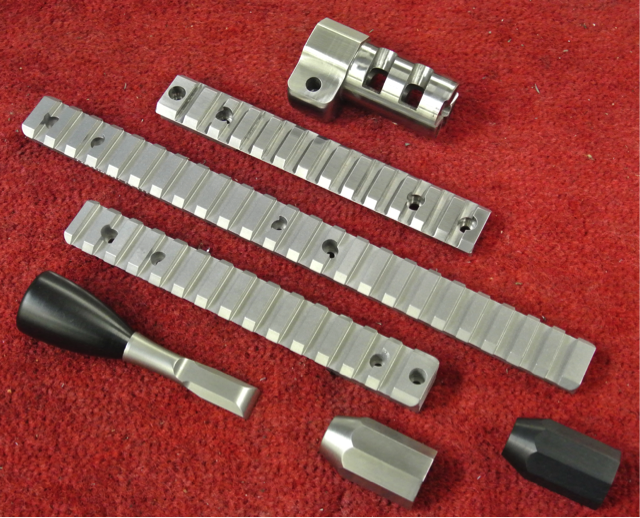 Lots and lots of accessories are available – shrouds, bolt-handles, bolt-knobs, Pic rails and muzzle-brakes
John's rails come in stainless – or aluminum if weight is an issue and rails manufactured to fit his own actions are pinned as well as screwed. I think John is the only one offering this.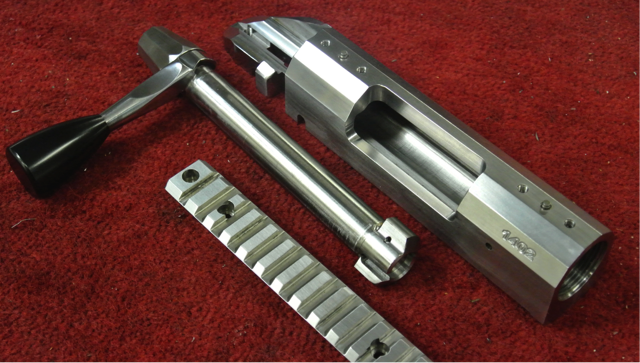 This chunky little beauty would make a great benchrest rifle – flat-bottomed action with built-in recoil-lug
There is no doubt that John's actions are the equal of anything coming out of the USA and I've already seen many fine rifles built around these actions but, honestly, we should be seeing a lot more on the firing-line! Incidentally, John's actions are designed to work with the Remington-style trigger, which of course means you can use Jewel, Kelbly or what have you.
Stop press – On my way around the workshop, I happened to glance at a computer screen displaying John's latest action. It's still at the design stage so hopefully I'm not letting the cat out of the bag! Basically, it's of similar proportion to a Remmy but with an octagonal body and sporting an integral Pic rail (with taper) and a built-in recoil-lug for easy barrel-swaps. Very similar to a BAT VR but with longer tenon and, with that octagonal body, it will look the 'dogs'. Just might be my next action.