I said in part 1 that we have six production designs that cover the majority of UK centrefire sporting and target shooting applications. By case capacity (small to large), they are: 6.5 Grendel, 6.5X47mm Lapua, 6.5mm Hornady Creedmoor, .260 Remington, 6.5X55mm Swede / SKAN, and 6.5-284 Norma (Table 1). There are others in the calibre of course, but they are either out and out sporting numbers or obsolete military designs.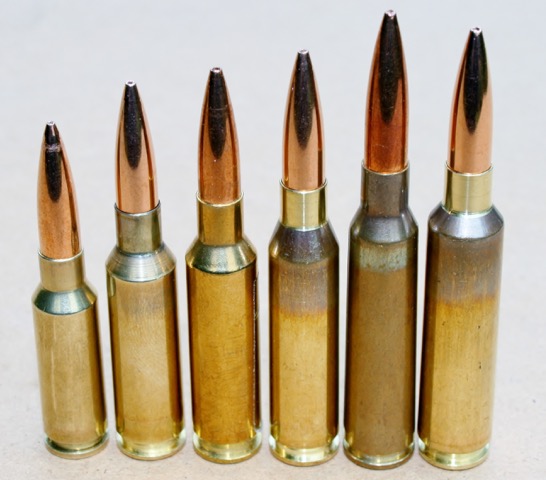 Mighty Mouse
Let's start with the baby of this sextet, the Grendel. That's a strange Old Norse sounding name, so it's maybe something to do with Scandinavian links to the cartridge? Actually no, its heritage is the American outfit Alexander Arms, and I assume the name comes from its being a stablemate of AA's proprietary .50 Beowulf cartridge. (Grendel was the demon-villain in the Anglo Saxon epic poem 'Beowulf', defeated by the eponymous hero.) As with some other small specialist cartridges, the Grendel story starts with the Soviet 7.62X39mm M43 and its 1950s' .220 Russian derivative as adopted by Finnish company SAKO, later picked up and worked over by noted American benchrest competitors Dr. Lou Palmisano and Ferris Pindell in the early 1970s. That's right, it started out as an experimental 6.5PPC some 40 years ago. It apparently impressed Messrs Palminsano and Pindell, but the availability of suitable high quality lightweight bullets ensured that the .22PPC was used first in short-range BR followed later by the 6mm version – and there's been no reason to change the formula since! A decade on, Lou Palmisano worked with William B. Davis on a 6.5mm variant for US team use in the 1986 300-metre ISSF World Championships – it's also said to have performed exceptionally well, but the team decided to stick with its existing 6mm. That appeared to be the end of the road for this version, at least so far as the PPC's progenitors were concerned.
Millennial Developments
Another 10 years on, now in the 1990s, and Texas rifle competitor Arne Brennan saw the 6.5PPC's potential in AR-15s for US XTC High-Power competition and single-shot long range match shooting, putting in a huge amount of private work, whilst unknown to him Alexander Arms simultaneously explored modified forms for military ARs as the Millennium approached. (Brennan and Alexander eventually met in 2002 and compared notes.) Anyway, Bill Alexander's take on the concept became the sole remaining competitor to the 6.8mm SPC in the US Army SOCOM search for improved terminal ballistics performance from rounds fired in short-barrel carbines. The 6.8 won this contest and was awarded qualified acceptance as a US military round also sometime around 2002 (since rescinded).The primary shared objective was to increase the M4 platform's lethality at normal ranges, 'issues' about the 5.56mm M855's effectiveness having arisen in Iraq and Afghanistan. The 6.5mm cartridge also offered much improved long-range performance over the 5.56 in the squad machinegun role – in fact, outperformed 7.62X51mm M180 ball at extreme ranges. Whilst the US Army AMU / SOCOM in-house development team saw the 6.8 as meeting a specific (special forces) need, Alexander believed (and still does) that his 6.5mm AR compatible number provides a viable across the board uplift to the performance of all current 5.56mm infantry weapons through a barrel, bolt and magazine change. The soldiers apparently disagreed.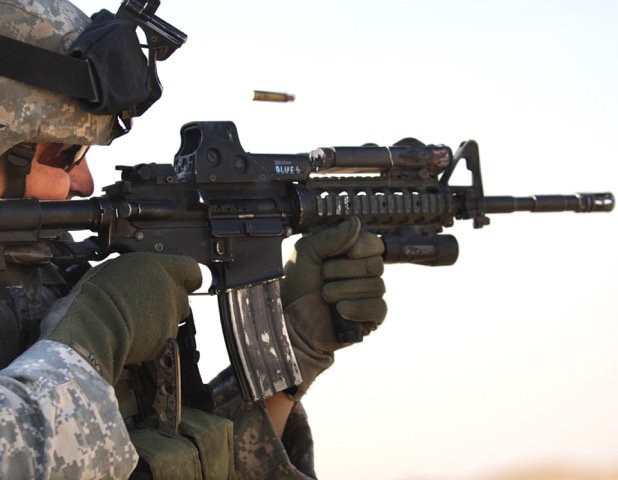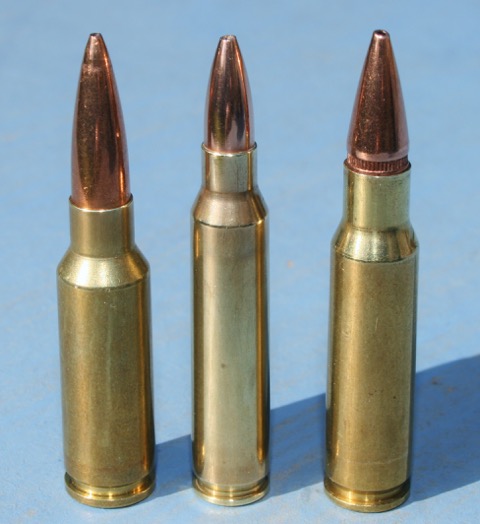 Enter Lapua
After its rejection by the US Army, Bill Alexander worked with Lapua development engineer Janne Pohjoispää to take the design a stage further for civilian use. The cartridge as finalised in its 'Grendel' form uses a modified .220 Russian case with a shorter, thicker-wall neck (to suit semi-auto operation), 30-deg angle shoulder moved forward to maximise capacity within the short (38.5mm) length. Lapua put the case into production for Alexander Arms and we got the Grendel as a proprietary cartridge initially in 2004. At some later time, the company dropped the proprietary status and with Lapua and Hornady support saw the cartridge obtain CIP and SAAMI listings, the design now available to any manufacturer willing to meet their specifications. As part of this process, Hornady collaborated closely with Alexander during 2009/10 to develop a factory round loaded with a new 123gn A-Max bullet. Alexander Arms, Barnaul, Wolf, and Prvi Partizan (PPU) also provide ammunition; Hornady, Lapua and PPU cases are available to the British handloader and several companies list dies so it's a straightforward handloading option.
Good Performer
Despite its small case, COAL of 2.255" to suit AR-15 compatible magazines, charges around 30gn weight, and being loaded to just under 50,000 psi in factory ammunition, the Grendel is a creditable performer. Hornady claims an MV of 2,350 fps from a 16-inch barrel rifle and 2,580 fps from a 24-inch industry standard test barrel for its 123gn factory round. In the US, it's overwhelmingly seen as an AR-15 number and has proven reasonably popular in match applications on this platform giving light recoil and great accuracy from 107-130gn bullets, with supersonic 1000 yard match ballistics from 123/130gn models. As with the 223 Rem, if the barrel is suitably throated, it can be used in semi-auto / magazine operation at a short COAL with lighter bullets, and as a single-loaded over magazine length round with heavier bullets for long-range deliberate fire match stages.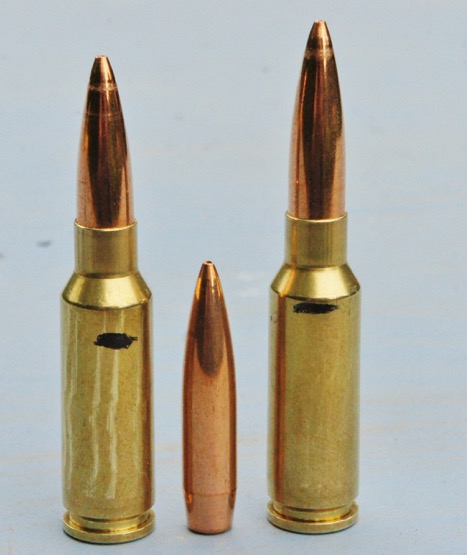 It's suitable for small and medium deer with appropriate bullets, not to mention being a good 'varminter' with lighter pills. Our Practical Rifle / SR / CSR shooters with their straight-pull ARs were briefly excited by its promised performance improvements over .223 Rem, but found that hard extraction limited the cartridge to light, modest-pressure/velocity loads which negated most of the ballistics improvements. It could make a great partner for lightweight bolt-actions for foxing and light/medium deer, but suffers two problems – the 'intermediate' 0.445" case-head diameter that may make simple rebarrelling of a shot-out .22-250 or 243 problematic in some actions, and an inability to achieve the England and Wales 1,700 ft/lb ME deerstalking requirement from super-short moderated rifles. Moreover, our next largest 6.5, the 6.5X47mm Lapua, offers another 150-200 fps MV with any bullet weight / barrel length combination, and thereby a significant ME boost making 1,700 ft/lb easily achievable whilst employing the standard 0.473" case-head diameter simplifying rifle builds.
Ignition
As with its PPC parent, (and 6mm BR / 6.5X47 Lapua) the Grendel case uses the small rifle primer, and in Lapua form at any rate sticks with that cartridge's small diameter flash-hole, nominally 1.5mm (0.059-inch) dia. Hornady brass is also small primer, but has the standard larger diameter flash-hole, nominally 2mm / 0.079". (I can't comment on the Serbian PPU brass never having examined any.) The small primer / small flash-hole combination usually gives better results in terms of groups and velocity spreads in small precision cartridges such as the PPCs, Grendel and BRs, but you must ensure your sizer or decapper die has a correct size decap-pin installed.
In Summary
Summing up the Grendel, it's a great little round if you live somewhere where you can shoot semi-auto AR type rifles, also very versatile if the local game laws allow its use on deer, but with limited application to British shooting needs. In the civilian AR-15 type rifle cartridge role, it is a member of a sizeable and growing clan – 6.8mm Rem SPC, .300 AAC Blackout, .30 RAR (Remington AR), .450 Bushmaster and others. Thanks to the wide availability of excellent quality, superbly designed 6.5mm match bullets, it has to be the first choice of those Americans looking for long-range performance on paper targets from this platform, the Grendel turning the AR-15 and suchlike into viable 1,000 yard rifles, and superior to .223 in 600 yard XTC match stages. For field and general, non-specialist use, it looks (to this outsider at any rate), that the Grendel has lost out to the 6.8SPC which offers a widely available choice of components, rifle magazines etc – cheaper than the Grendel's too – and which despite the shared background of development for US special forces over the same timeframe, benefitted by being made available to American gun owners several years earlier with major corporate (Remington and Hornady) backing whilst the Grendel was 'locked up' as a proprietary design.
Ironically, the third generation of the 6.5mm PPC takes it back to 6mm, in the form of Robert Whitley's (AR-X Enterprises LLC) 6mmAR, 6mmAR Turbo, and 6mmAR Turbo-40. The 6mmAR is a necked-down Grendel; the Turbo and Turbo-40 are 'improved' versions, the latter with the classic Ackley 40-deg shoulder angle. They have a similar case capacity to the 6mmBR, the improved versions a little more in fact, but unlike the BR can be chambered in a suitably set up AR-15 'upper'. (See Robert Whitley's website: http://www.6mmar.com)
Table 1
6.5mm Sextet Members' Features
[table id=3 /]
Notes
* Grendel COAL of 2.255" is for AR-15 magazine feed, but can run to over 2.4" for bolt-action rifles or single loaded AR-15s
Capacity = average case capacity without bullet as measured by the weight of water that completely fills a fireformed case. Figures shown are approximate and can vary depending on case make and construction.
Onwards and Upwards
Rather than carry on with the smallest cartridge (Grendel) to largest (6.5-284 Norma) progression, I'll skip the three mid-sized designs (6.5X47mm Lapua, 6.5mm Hornady Creedmoor, .260 Remington) and look at them in part 3 as they form a closely related group. Instead, let's jump to the two largest examples of the sextet, 6.5X55mm and 6.5-284 Norma. Returning to basics, the former is the oldest member of the bunch having been developed around 1891/2, is solid 'establishment' (Mauser and Swedish / Norwegian government arsenals) and of the six is the one that you're most likely to find in your local gunshop as a factory manufactured round. Ammo and Ballistics 5 by Bob Forker lists 31 factory products loaded with 9 bullet weights from 10 manufacturers. You might even find factory match rounds loaded by Norma, Lapua, PPU, or Fiocchi although the majority have expanding bullets. Actually, Forker's round-up misses some makes on both sides of the Atlantic: no fewer than five products from HSM (see below) in North America and two from Serbian company Prvi Partizan (PPU) here as imported by Yorkshire dealer Henry Krank. Conversely, 6.5-284 started life as a 'wildcat' for American long-range hunters way back in the 1960s, necking .284 Winchester brass down, and it wasn't developed into its present form and registered with an industry regulator until 2000, that being Norma Precision AB and the European CIP body.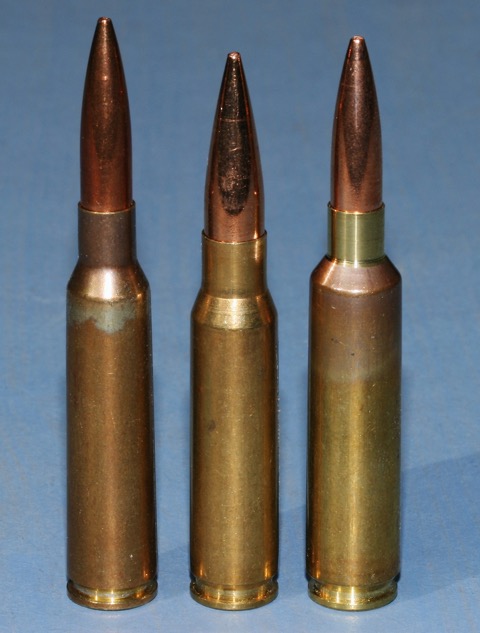 Swede or SKAN?
What's with this 'SKAN' business? There were allegedly small differences between chambers in Swedish and Norwegian versions as manufactured, although some sources deny this. In any event, the national rifle associations of Denmark, Norway and Sweden agreed common cartridge and chamber blueprints and pressure standards in 1990 registering the cartridge under the SKAN name (for the local spellings of 'Scandinavia') with the CIP. The nominal chamber MAP is 3,800 bar / 55,114 psi using the transducer measuring method. This is considerably lower than those of more modern designs such as .260 Remington or 6.5X47mm Lapua (4,150/60,191 and 4,350/63,091 in CIP respectively), but somewhat higher than the American SAAMI imposed standard of 46,000 CUP (Copper Units of Pressure using the old copper-crusher method), or approximately 51,000 psi. Note though, that the SKAN version is designed for modern rifles – regular use of cartridges that produce 55,000 psi chamber pressures isn't a great idea in the historic military rifles, even if the Swedes proofed-tested their M1894s, 1896s and 1938s at ~68,000 psi. So, we really have two cartridges here sharing common components but using different charges and pressure levels – what's still usually called the 6.5X55 Swede v the 6.5X55 SKAN.
The European adoption of a single name and set of standards also overcomes widespread confusion over names, the cartridge variously called 6.5X55mm, 6.5mm (or X55mm) Mauser, 6.5X55mm Swedish [Mauser], 6.5X55SE and a few more combinations thrown in. Many, but not all, makes of recently manufactured American die sets have adopted the 'SKAN' nomenclature, but this sometimes causes further confusion as many shooters wonder if this is a different cartridge from 'The Swede', or a modern variation thereof.
Velocities
Both of these 6.5s are potentially serious performers in handloaded form, even the 120 year old Scandinavian. Actually, their usable performance is closer than most people imagine as the 6.5X55mm is only marginally short of 'boiler room' capacity to run charges that maximise MVs from 140gn bullets, whilst the 6.5-284 has a bit too much and some popular loadings leave a fair bit of airspace twixt charge and bullet base. Both use slow burning powders: N160, the 4350s and still slower burning grades. My own favourite in both is Viht N165 with 139-142gn bullets, a cool burning product that maximises what might otherwise be a short, if fun barrel life. However, depending on preference, where you live and hence local propellant prices and availability, others tell you that the 4831s, (Hodgdon or IMR), are their first choice, … or H1000, Alliant Re22, and so on. Neither is a fussy eater in my experience, and the 6.5X55 in particular is easy to load for and very flexible. Its sole disadvantage is a tendency to suffer poor obturation in the rifle chamber with low pressure loads leading to sooted-up cases and rifle actions. This can usually be got around by playing with load combinations and just changing the primer often cures it.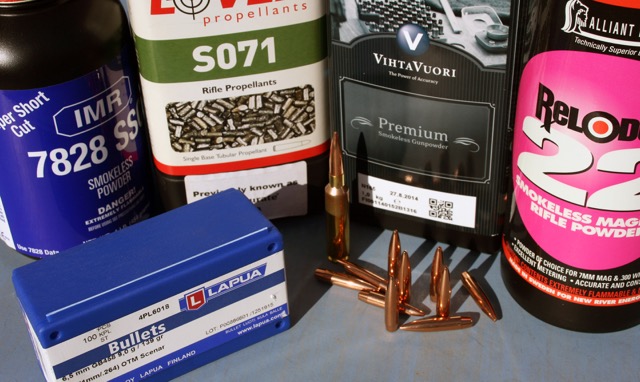 Both are pressure constrained but from opposite directions – many loading manual charge ranges for the 'Swede' are severely limited by concerns over usage in old Krag and Mauser rifles whose service loads barely exceeded 40,000 psi. As noted, CIP allows 55,000 psi MAP for the modern 6.5mm SKAN, but Lapua brass in a custom match rifle with a snug chamber will allow handloads that produce a bit more without incurring any serious risk. However, this isn't usually necessary as 2,800-2,850 fps seems to be a 'magic MV' for all the 6.5s in mid/long-range match use with 136-142gn bullets. Get a tight-grouping load that produces around 2,825 fps with a small velocity spread and it seems to perform well at any distance in any conditions. The two larger cartridges obviously have less trouble achieving this level of ballistic performance with 26-30 inch barrels than their smaller compatriots, but the mid-size trio can usually just get there too with a bit of work and crafty powder choice.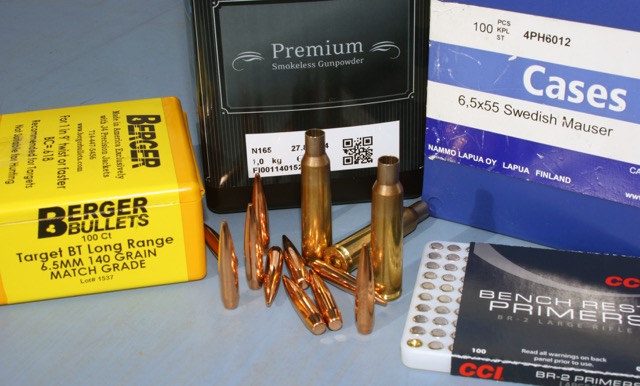 If you look at Vihtavuori's latest online 6.5X55mm loads data, www.vihtavuori.com/en/rifle-reloading-data, you'll find two separate entries in the cartridge listings: Swedish Mauser and SKAN versions, the latter with heavier loads and higher pressures for modern rifles. The former shows 47.8gn N165 as maximum for the 139gn Lapua Scenar match giving 2,733 fps from a 26½-inch barrel; the latter 50.2gn for 2,831 fps in a 29-inch barrel. As it turns out, my load development in a rebarrelled Savage 12 F-Class rifle ended up with my using 50.4gn of this powder under a 140gn Berger Target BT Long-Range (BTLR) for 2,845 fps in an inch longer barrel, exhibiting no serious pressure signs and the Lapua brass giving a long life. Try this combination in QuickLOAD though, and it's allegedly seriously over-pressure at 61,452 psi for 2,969 fps …. but the Viht factory maximum of 50.2gn and the 139 Scenar is also overstated in the model, predicted to produce 58,982 psi and 2,930 fps from a 29-inch length barrel. Play around with the QuickLOAD variables to reduce MVs to those actually recorded for the two combinations, and they both run somewhere within the 52,000-53,000 psi PMax range, right where you'd expect and at a pretty comfortable level.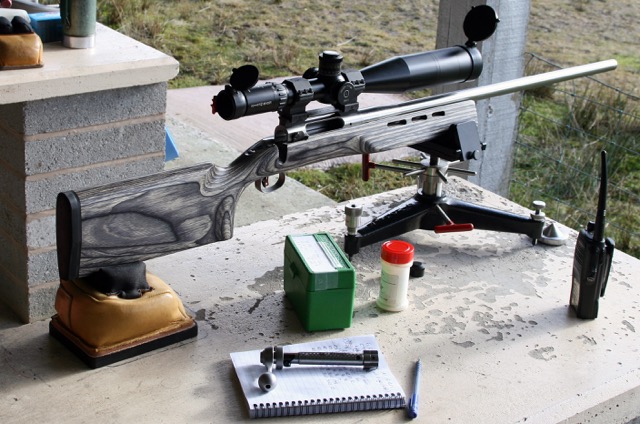 What about 'Mauser loads'? Many years back when I campaigned a really good example of an M1896 Mauser, I loaded 140gn Sierra MatchKings to magazine length, used Lapua or Portuguese FNM brass, started out with 42gn N160, worked up to 44.0gn and shot it in that form for 10 or so years never having to replace a case. The brass was neck-sized with a Lee collet die, there being so little shoulder movement at this pressure level that full-length resizing was only rarely needed. The rifle (a former service-match model with the Soderin aperture rearsight) shot ludicrously well with this combination out to 600 yards giving me scores that matched or even bettered those from my well-used 7.62 TR rifle. When I sold it, I advised its new owner to try this load, and when I met him years later, he told me it had worked for him too and he'd never seen a need to change it. Viht's max load is 46.7gn for N160 and this bullet, so I was well inside it, but note that its maxima for the 139gn Lapua Scenar are way down by comparison, some 5.5gn lower with N160 for a reason I cannot fathom. (QuickLOAD calculates less than 1,000 psi difference between the pair with 44.0gn N160 and both in the 42-43,000 psi area.)
In low pressure 'Swedish Mauser' type loads, 6.5X55mm barrels likely last 'forever', but well-stuffed SKAN level handloads for modern factory or custom rifles with pressures running in the mid 50 thousands of psi, will see a barrel accuracy life somewhere between that of the 6.5-284's 1,200 rounds and the 2,000-2,500 of a 260 Rem / 6.5 Creedmoor. So, if you pay £750 for a match quality rebarrelling job and get 1,750 rounds out of it, just remember that the 'barrel life cost' comes to £0.43 per round, as much as a good quality bullet.
Hot Stuff!
The larger 6.5-284 can run at over 3,100 fps with 140s from a 30-inch barrel within CIP pressures, but the heat produced soon ruins the barrel and pressures expand case-heads / primer pockets in a few firings. Most target users therefore forgo some speed for longevity, but even so, barrels are usually toast somewhere between 1,000 and 1,300 rounds with actual life depending on barrel steel qualities, powder choice, and firing rate. With this cartridge having around 8 or 9gn more water capacity than the 6.5X55 SKAN and a pressure ceiling that's over 4,000 psi higher (4,100 bar / 59,465 psi) it has no problems taking MVs up a step into the next 'accuracy node' that usually runs around 2,950-3,000 fps in 30-inch barrels, a sensible level for this design. 6.5X55mm will also just produce such (2,900 fps plus) velocities in a 30-inch barrel with some powders, but loads that produce MVs 100 fps lower are more sensible. So, if you're thinking of a custom long-range target rifle for whatever purpose, both cartridges are strong contenders. They offer the same choice of high-grade and high-BC match bullets; top quality, strong Norma and Lapua brass; share propellants. The same makes of loading dies are available at the same prices – well, maybe a little more for 6.5-284 with some makes, their being in Redding's 'Series B' compared to the 6.5X55's 'Series A' classification. Another thing they have in common is length as in COALs at over three inches and needing long actions for sporting / magazine feed use – but in single-shot match shooting, many shorter actions such as the Savage 12 PTA suffice even if the unloading of a live round may require bolt withdrawal. They both offer excellent precision and long-range performance. The differences are in crude terms: 5 or 6gn of powder per round; 100 fps MV (200 if you don't care about 6.5-284 barrel life); 500-750 rounds barrel life. Actually, the 6.5X55mm case doesn't have that great a capacity advantage over the noticeably shorter .308 Win design and hence its .260 Rem offspring – ~58gn water v 55. However, with its much longer COAL, bullets are seated less deeply, and so the older longer design does get enough additional capacity to move achievable MVs up a notch, or at any rate hit that desirable 2,850 fps level more easily.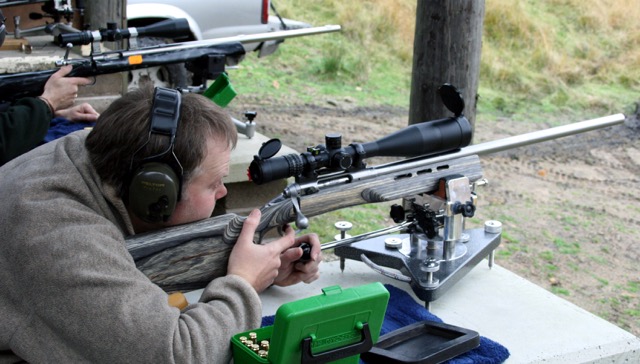 The Odd Couple
Both have unusual design features. Whilst the 6.5X55mm looks pretty like contemporary Mauser designs – rimless, noticeable body taper and a 25-deg shoulder angle, its case-head / rim diameter is slightly larger than the 0.473" norm – only around 10 thou', but enough to see the occasional standard rifle bolt face need opening out marginally. My Savage Model 12 PTA actions accept these cases so no issue here. The fat 6.5-284 case has a 0.473" rim, so standard bolts are fine but the lower case-body is wider at around 0.500" – a 'rebated rim' case design. With little body taper and a 35-deg shoulder, this was a very advanced design when introduced in its parent .284 Winchester form in 1963. Despite being a mere 10th of an inch longer than the .308 Win's case and those of its 6, 6.5, and 7mm offspring, the 284 case offers a 20% capacity increase and is a proven strong number. 6.5X55 and 6.5-284 cases are available as very high grade robust products from Norma and Lapua, the latter widely available and more often seen on the ranges.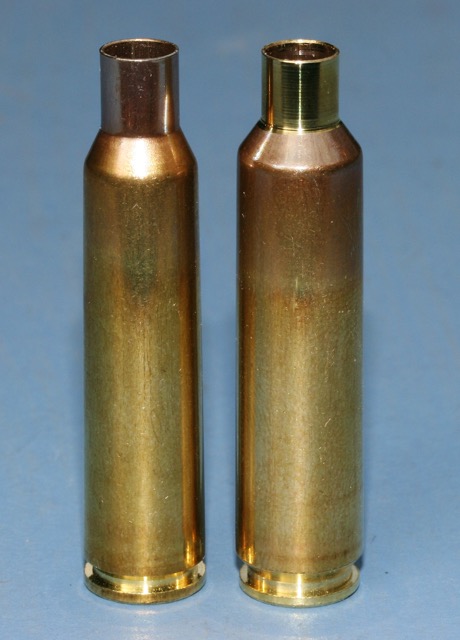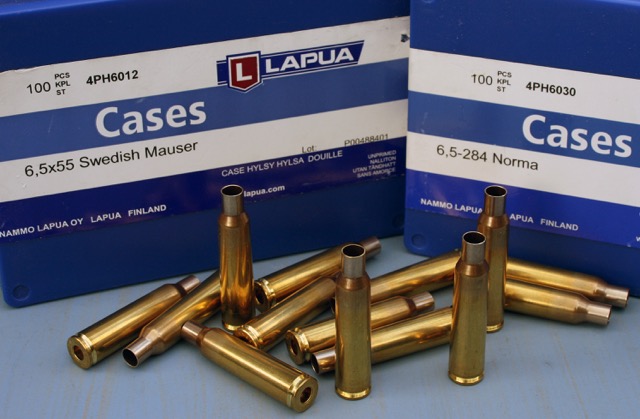 Bullet Weights
This will become a big issue in Part 3 when I'll look at the small / mid-size trio as there are differing views on their ideal bullet weights, many (myself included) believing 107-130gn projectiles are optimal, especially the new breed of very high ballistic performance 123s. This is only partly about 'boiler room capacity' as these relatively small cartridges will propel 136-142gn match projectiles at surprisingly high MVs, more about their having 2.8-inch or thereabouts COALs to suit short actions and magazines in rifles geared to the .308 Win / 7.62 Nato. 6.5mm bullets are l-o-n-g for their weights. Berger's quartet of 140gn match bullets straddle the 1.4-inch OAL figure, 1.425" for the latest model, the Target Hybrid. They're all longer than the same company's famous 185gn 0.308" LR BT 'Juggernaut'.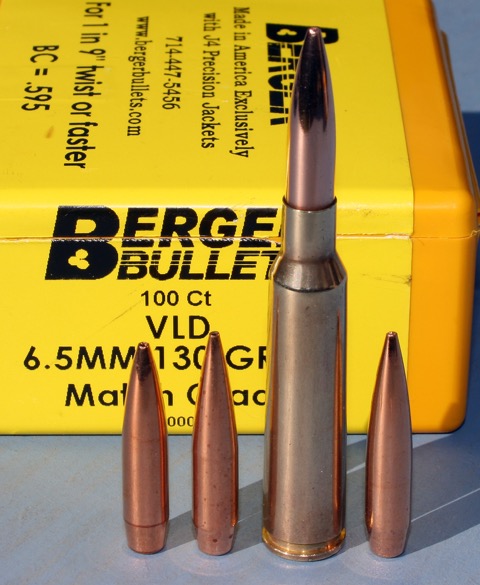 Bullet length isn't an issue in 6.5X55mm or 6.5-284 Norma with their much longer COALs allowing bullets to be seated at the optimal position in the case-neck. (Note I stress 'Norma' as there are shorter variants around). So, I and imagine most people, simply think '140gn' when loading this pair, '140' covering the group that includes 139, 140 and 142gn models, now joined by the new 136gn Lapua Scenar L. Maybe one of the few 130s around might be considered too. However, actual optimal pairings are sometimes counter-intuitive in this business, so let's take my 6.5X55 SKAN match load which gives the Berger 140gn BTLR 2,845 fps. That's 2,516 ft/lb in energy terms and we can use that to identify equivalent velocities from 123 and 130gn bullets, that is loadings which produce identical energy levels but at higher BCs. This gives us 3,035 fps for 123gn bullets and 2,952 fps for 130s. The 140gn BTLR has a Bryan Litz calculated G7 form factor value of 0.946 (ie it produces 4.4% less drag than the G7 reference projectile); the nearest equivalents in the other weights are the 123gn Lapua Scenar (0.950) and 130gn Berger VLD (0.944). The G7 BCs for the trio are: 123gn Scenar 0.265; 130gn VLD 0.282; 140gn LR BT 0.303. So, let's see how they perform in purely external ballistic terms over 1,000 yards using Berger Bullets Ballistic program at our equivalent velocities.
Table 2 Different Bullet Weight Performance
[table id=4 /]

Notes 
Form factors and BCs from Bryan Litz's Ballistic Performance of Rifle Bullets 1st edition published by Applied Ballistics LLC, 2014.
V0, V600, V1,000 are muzzle velocity, retained velocity at 600, and 1,000 yards respectively.
D600, D1,000 are bullet drift in inches in a 10 mph 90-deg crosswind at 600 and 1,000 yards respectively.
Ballistic calculations performed by Berger Bullets Ballistic Calculator © available for online use on the company's website. (www.bergerbullets.com)
As is usually the case, bullets with similar efficiency levels and at equivalent speeds, see heavier examples perform better in purely ballistics terms at long ranges. However, there is nothing between any of them at 600 yards, and it's only at 1,000 yards that the 130 and 140gn bullets produce a significant reduction in wind drift. Even there, the 130 and 140gn models have near identical performance, so if the lighter bullet shoots even marginally tighter groups, and/or has a lower MV extreme spread / SD, that'd be the one to use. Conversely, the 123gn bullet has a flatter trajectory especially at shorter ranges, and coupled to reduced recoil, may well be the best choice for short/mid-range tactical competition shooters.
Incidentally, if you fancy really long-range shooting on Bisley's or the Blair Atholl Glen Tilt ranges' 1,200 yard stages, or knocking faraway plates over on some remote Welsh hillside, my 6.5X55 140gn Berger BTLR load at 2,845 fps MV sees bullets stay above transonic speeds out to 1,150 yards, and remain supersonic until 1,375 yards in standard ballistic conditions (59-deg F; 29.92 inches mercury pressure).
Factory v Handload
The 6.5X55mm is rightly popular as a medium game sporting number (and in Scandinavia large game too such as elk, bear, and moose using 156gn bullets), the 6.5-284 less so here although it is an impressive performer with the tougher 140gn bullets or 156s. Both are startlingly effective in the long-range varmint role with light bullet handloads. The former is well catered for by mainstream ammunition manufacturers (albeit with many decidedly anaemic US loadings), the latter barely at all for a period while the great American ammunition and components drought saw many manufacturers drop their less popular lines. Sweden's Norma Precision has just announced it is producing the cartridge again, the company listing a 120gn 'Jakmatch' FMJ practice round and a 156gn Oryx bulleted heavy game version on its website. Nosler's website only lists the cartridge in its very highly priced Custom Handloaded Ammunition range, but cheaper Trophy Grade products from that company are available from Midway USA. Researching manufacturers of the 6.5s for this feature threw up an American company that was new to me – HSM of Stevensville, Montana. The letters stand for Hunting Shack Munitions and this is an intermediate size company that has been loading (and in some cases reloading with once-fired military brass) a wide range of cartridges since 1968, originally for law enforcement agencies, police departments, military special forces but now as a major supplier to the huge American Cabela's gunshop chain and online supplier Midway USA. HSM loads three of our sextet: .260 Rem, 6.5X55, and 6.5-284 including 142gn Sierra MK bulleted products for the competition shooter in all three, but I've never heard of this make being available here. While factory 6.5-284 is available (for at least $50 per 20-round carton, and in some versions, 50% more) in the USA, I doubt if you'd find any at all in the UK, even the reintroduced Norma stuff a special order job with nobody keeping it on the shelf. So, if you do fancy the 6.5-284, think handloading which is a much better, cheaper option anyway. If you have to use factory ammunition (and this applies to most corporate users whose employers won't allow handloads on health & safety grounds, and for deerstalkers on Forestry Commission permissions), forget the '284' and go for the widely available 6.5X55mm. (A shooting acquaintance whose former work department bought a custom 6.5mm stalking rifle told me some years ago they ended up with 6.5-284 through a muddle with the rifle builder. The rifle then sat unused for the best part of a year waiting on factory Norma ammo being ordered and supplied.)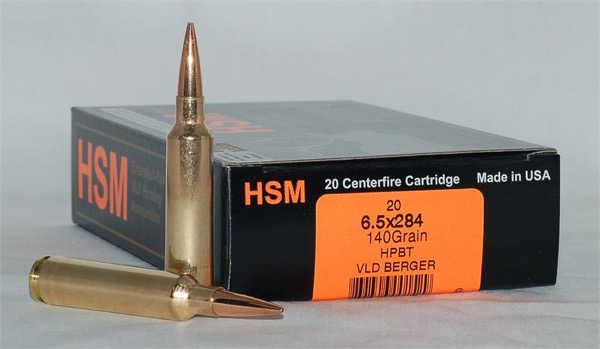 Mentioning handloading the 6.5-284 reminds me that there is an 'issue' here in that there can be significant discrepancies in loads data between sources. For-instance, there is a 3.5gn difference between Hodgdon and Nosler data for H4831 and 120gn TTSXs, Hodgdon using the lower maximum charge weight. This is a throwback to the 6.5-284 starting life as an American hunting 'wildcat' before that country's long-range sling shooters reinvented it as a match number. As with many wildcats, barrel throating was variable and many users wanted the round to suit short action lengths. Hodgdon's data are based on a 2.78-inch COAL round, whilst the reworked / CIP standardised Norma version is listed as 82mm / 3.228" and the chamber freebore will suit this cartridge length. That 0.44-inch difference in COALs and freebores is vast as far as bullet seating depths and hence pressures go. Short 6.5-284 versions are often referred to as 6.5-284 Winchester, sometimes plain 6.5-284 or 6.5mm-284 no-names, as opposed to the long Norma model.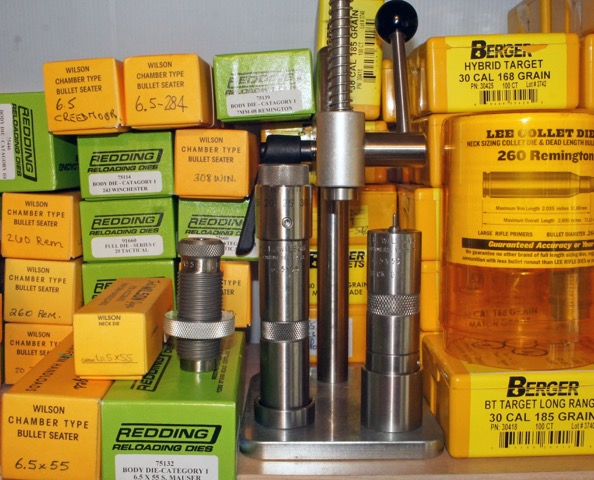 So, whilst the 6.5X55mm is an all-rounder covering historic military rifle shooting through a variety of sporting applications to long-range match shooting, the 6.5-284 is as a rule a target round. It may have been pushed out of top level F-Class by the 'sevens', but still sees considerable use in benchrest competition and club level 'F'. Both cartridges are perfectly capable of 1,000 yard shooting, and in fact regularly vie for the smallest 1,000 groups and aggregates in 1,000 yard UKBRA competitions in the 'Factory' class, Alan Seagrave and his Tikka T3 Varmint in 6.5X55mm battling against several 6.5-284 Savage 12 F-Class owners, often coming out on top despite the Tikka's shorter barrel.
Table 3: the versatile 6.5X55mm Swede / SKAN
[table id=5 /]
Notes
est = estimated velocity (QuickLOAD).
Historic rifle loads should be kept below 45,000 psi in Mausers in good condition, less in Krag rifles.
The Viht N165 'match load' has proven safe in the author's rifle, but marginally exceeds Vihtavuori's maximum charge for the similar 139gn Lapua Scenar match bullet. In any event, loads at this ('SKAN') level should only be used in strong modern rifles and good loading practices including starting at a 6-10% lower starting charge weight should be used and charges worked up in small steps. (Lapua case, CCI-BR2 primer, bullet seated 20 thou' off the rifling lands, standard SKAN chamber.)