Many things contribute to a successful shoot but the mat is probably pretty low down on most shooters' list of essentials. This is certainly true of new shooters – who have already spent most of their 'hard earned' on a rifle and scope and are happy to lie on anything that keeps them off the wet grass!
I bought my first proper shooting mat when I took up Target Rifle a quarter of a century ago. Shooting off the elbows requires a mat with a good degree of firm but soft padding. The elbows support you and your rifle so the dimpled finish on the front panel of the TR mat, when combined with a similar elbow pad on my shooting jacket, provided an effective non-slip, comfortable support.
With the advent of F Class around 2005 things changed. Suddenly my mat was too 'bouncy' to properly support a back-bag. Coming from benchrest – where a solid back bag is essential – I did what many early F Class shooters did and resorted to a simple groundsheet to keep me off the wet grass. Lack of padding wasn't such a problem – until you got on a stony or gravel firing-point!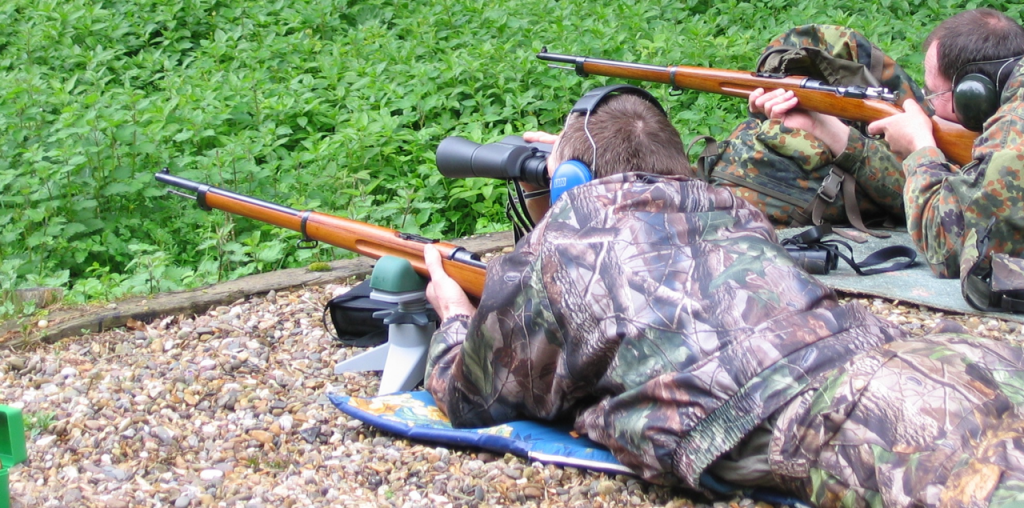 John Dean of Aimfield Sports was our savior. He had already given us the superb AIM rifle drag-bag – now he came up with a new design of mat. John's new mat had less padding – but enough to cope with stony firing-points and, it was a good bit wider than we were used to. No more hanging off the mat and ending up with a wet knee!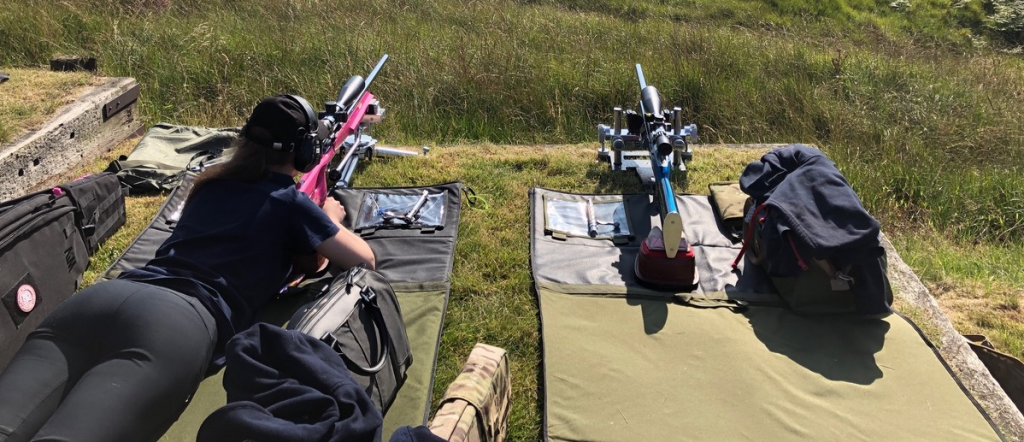 John's mat also had a non-slip panel at the front plus two transparent pockets to keep scorecards and the like dry. The underside of the mat had a totally waterproof layer and folded and packed into its own carry bag – which could be looped over the AIM drag-bag when carried like a rucksack. Stitching – as with the drag bags – was top-notch and a choice of colour was offered. No wonder these mats sold like the proverbial hot cakes!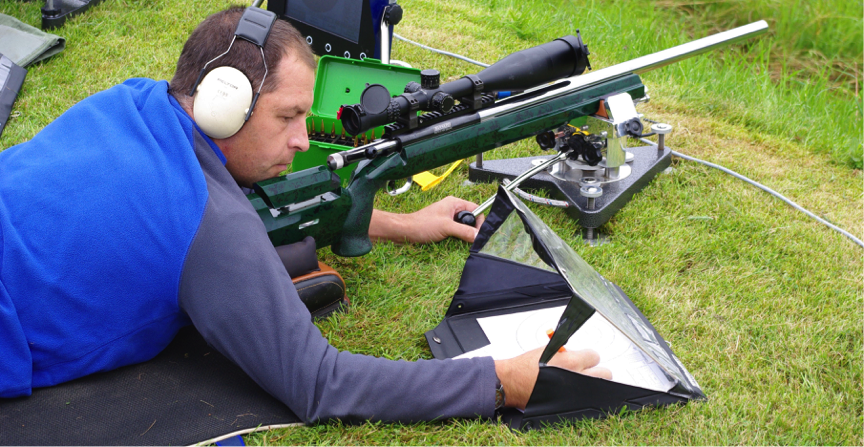 However, I've noticed lately, as F Class shooters become ever more competitive, the back bag issue is still there. I've seen AIM mats with holes cut in them to allow the back bag to rest on the grass! I've seen shooters pull the mat to the rear – so that the rear bag rests on grass rather than the mat. The result is wet elbows but if it picks up a few more points……..
OK – we all agree – a thinner mat – when used on grass firing-points – could be a desirable thing. Fortunately, one of our leading F Class shooters has done something about it. Stuart Anselm is a former GB FTR Team Captain, European F Class Champion, and winner of the GBF Class Association FTR League. Stuart is also an accomplished gunsmith and rifle builder and partner in GS Precision – an off-shoot of Gary Costello's March Scopes UK operation.
I picked up my mat from Stuart just in time for the Europeans at Bisley. I was also debuting my Lenzi back bag and the last thing I wanted was a bouncy rear bag. Fortunately, Stuart had taken a few mats to Bisley so I was soon set up on Stickledown on my new mat.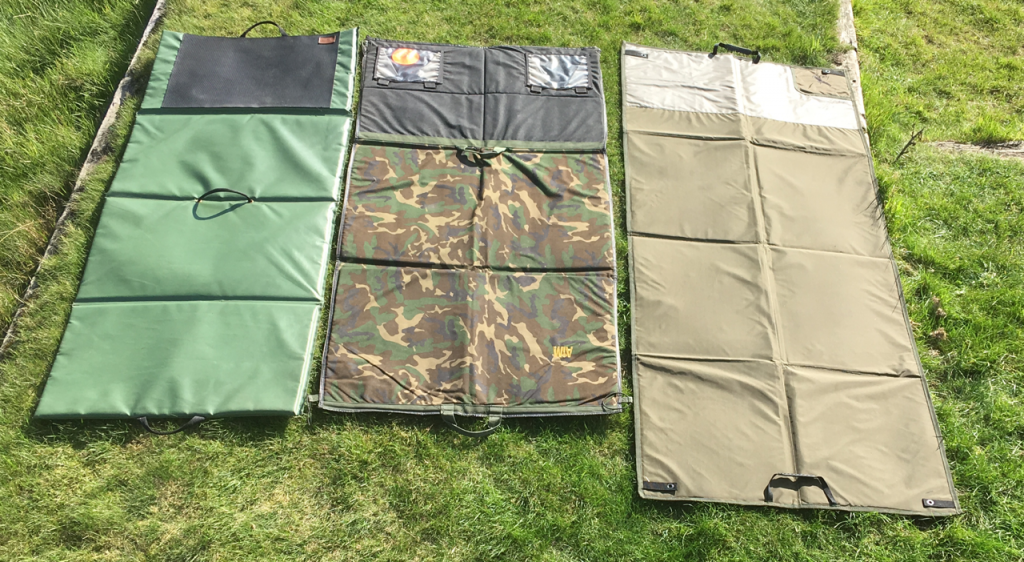 My shooting partner was using an AIM mat (as were most of the home shooters) and the first thing I noticed, as I removed my new mat from its zip-up case, was the length – it was considerably longer than the AIM. I hadn't expected that – a useful bonus. Width-wise, it was pretty much the same as the AIM and, like the AIM, it comes with corner 'tabs' so it can be staked-down with tent-pegs if it's windy.
As expected, the thinner mat has got to be an advantage on a grassy firing-point and in no way was comfort sacrificed. Like the AIM, the GS mat has a waterproof underside and folds up neatly to fit the carry bag – which also comes with a shoulder-strap – useful when your hands are full with rifle, rest, back-bag etc. The zip-up carry-bag will also take your Weatherwriter and the like. When packed away in its bag it takes up barely half the space of an AIM, which may or may not be important to you but, less has got to be more when our vehicles are loaded to the gunnels with kit!
At the moment, the GS mat is only available in one colour but, it is a rather pleasing khaki-green, which will also suit the tactical guys.  Overall, it appears to be very well made with neat stitching and fittings.  At £105 the price is competitive with the opposition and well worth a look for any F Class shooter or anyone looking for a new mat. Contact Stuart at info@gsprecision.org.uk