Few target rifle competitions call for a detachable magazine but a lot of shooters like a tactical-style rifle with a detachable mag. system.  Mags can be useful in certain competitions – like the McQueen or tactical shoots but personally, if I don't have to use a mag. I won't – I've seen too many miss-feeds ruin too many shoots!
My latest tactical rifle, a BAT VR action in a McMillan A5 stock, features Third Eye Tactical bottom-metal and utilizes the excellent AI magazine system but, I still single-feed when I can.
To give me a 100% reliable single-feed option  – just chuck 'em in and close the bolt – I spent a pleasant hour on the milling machine whittling a block of nylon into the rough shape of an AI magazine, so imagine my face when I saw this beautifully machined block of aluminium sitting at the side of someone's rifle!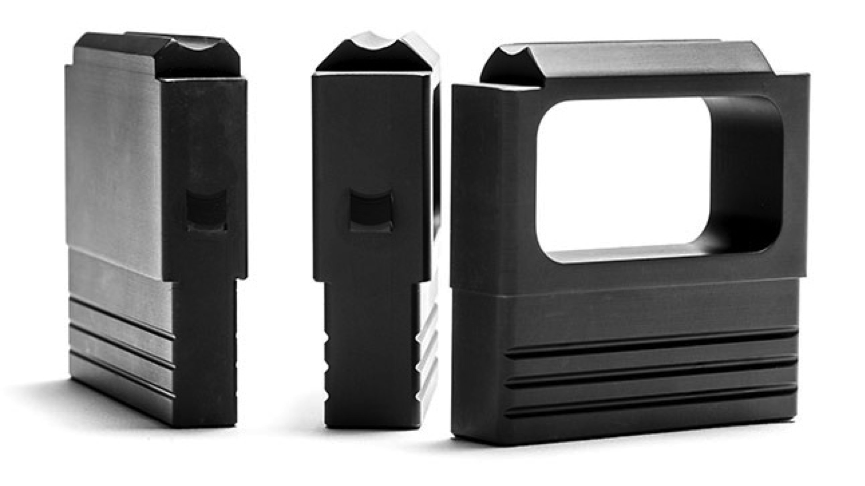 What a brilliant idea and surely a 'must have' for anyone using the AI magazine system.  It comes in short and long versions priced at £47 and £50 respectively.  Contact TS advertiser Dolphin Gun Company www.dolphinguncompany.co.uk   Their site is well worth a visit and, in addition to gun-builds, they have some very useful accessories for target shooters.