Turn back the clock half a century – George Farquharson is happily shooting a modified military rifle with iron sights and sling. He hasn't even dreamt of F Class……..
Benchrest however is beginning to gather momentum. Accuracy seekers are demanding the ultimate in precision engineering. They will go to their favorite gunsmith and, if they're very lucky, procure one of the new custom actions from Hart or Shilen.
In the last 50 years, what's changed? Benchrest is still with us but F Class has emerged as a world discipline and, to some extent, brought new challenges to our accuracy rifle builders. But, whilst the rest of the planet has revelled in the speed and precision of CNC machining, we still love to place our faith in the gunsmith and his trusty old lathe!
But, of course, there is a reason for this. CNC equipment is expensive and geared towards the rapid multiple production of precision parts, whereas the custom gunsmith is dedicated to the 'one-off' build.
Also, even with a limited run, CNC does not readily lend itself to chambering our cut or button-rifled barrels. Good as our barrels are, they are not CNC good. Each barrel demands loving care at the hands of our chosen gunsmith – if it is to perform to and beyond our expectations.
But what if? What if the whole process could be made CNC compliant and produce a rifle which would equal – or even exceed – the accepted standard. And do it every time, time after time! Cost could be reduced and also waiting times.
Good as our custom barrels are, it would mean that every one would need to be scrupulously checked – for uniformity of the bore, the lands, the grooves – for straightness, consistency of diameter and concentricity. This could be achieved, using some pretty sophisticated measuring equipment – but outside the realms of the custom gunsmith.
Even then, how could the barrel be easily accommodated in a CNC five-axis machining center to ensure a set-up for the best possible chamber and threading? Remember, bores are rarely concentric to the outside diameter and seldom straight, so the set-up would need to ensure that any deviation would be in the vertical plane when the barrel is screwed in the action and the chamber-section would need to be exactly aligned.
These are of course the issues faced every day by the custom gunsmith but currently, there are few CNC machines which could easily accommodate this requirement. But yes, there are a few………
Let me introduce you to Victrix, an Italian engineering company with an impressive multi-million euro factory crammed with the very latest in CNC machinery and a state of the art measuring laboratory. They already have a well established background in the firearms manufacturing industry, at both military and sporting level. Never heard of Victrix? You soon will, for Victrix have chosen the prestigious 2016 IWA Show (Hall 9 – 423) to launch their new range of high-end rifles.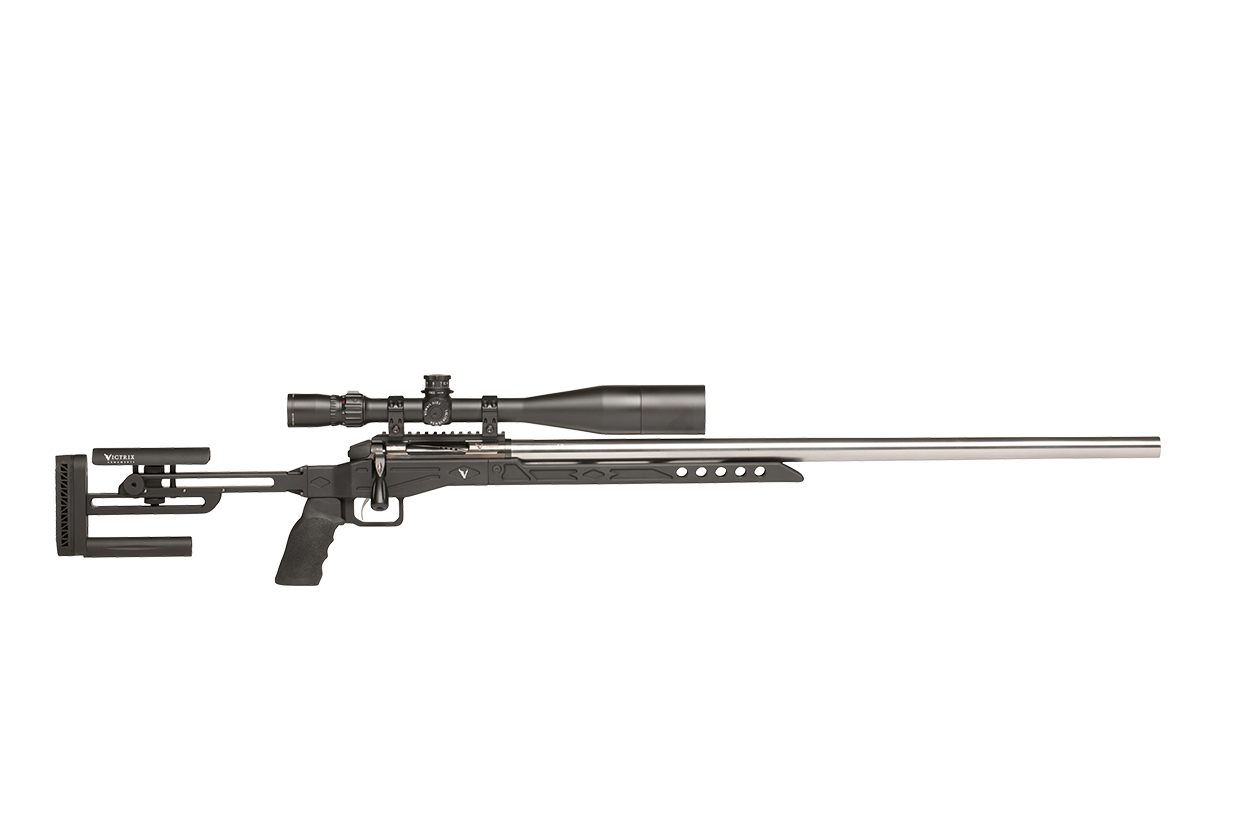 Whilst Victrix initially developed a range of tactical/military firearms – some of which will also be of interest to the sport shooter – they have now turned their attention to the F Class discipline. By working with those competing at the highest level of F Class competition, Victrix have developed a range of 'off the shelf' rifles that are competition-ready – right out of the box.
Victrix have already perfected a way of accurately assessing barrels to adapt them to CNC working and have created their own range of actions. These actions employ some interesting ideas. The bolt is three-lug with a 60 degree lift and 105/105/150 degree lug-geometry. Testing verified that this arrangement provided a greater resistance to flexing in the locked position over the more traditional 120/120/120 geometry. This geometry also aids the pick-up and feeding of rounds from a magazine when used in a tactical configuration. Incidentally, Victrix have chosen American barrel-maker Benchmark as their exclusive barrel supplier.
The action and bolt are machined from 17.4PH stainless steel and then hardened (body 48 Rockwell, bolt 45 Rockwell) and PVD (physical vapour deposition) coated with chromium nitride and nobium – for wear-resistance and smooth operation.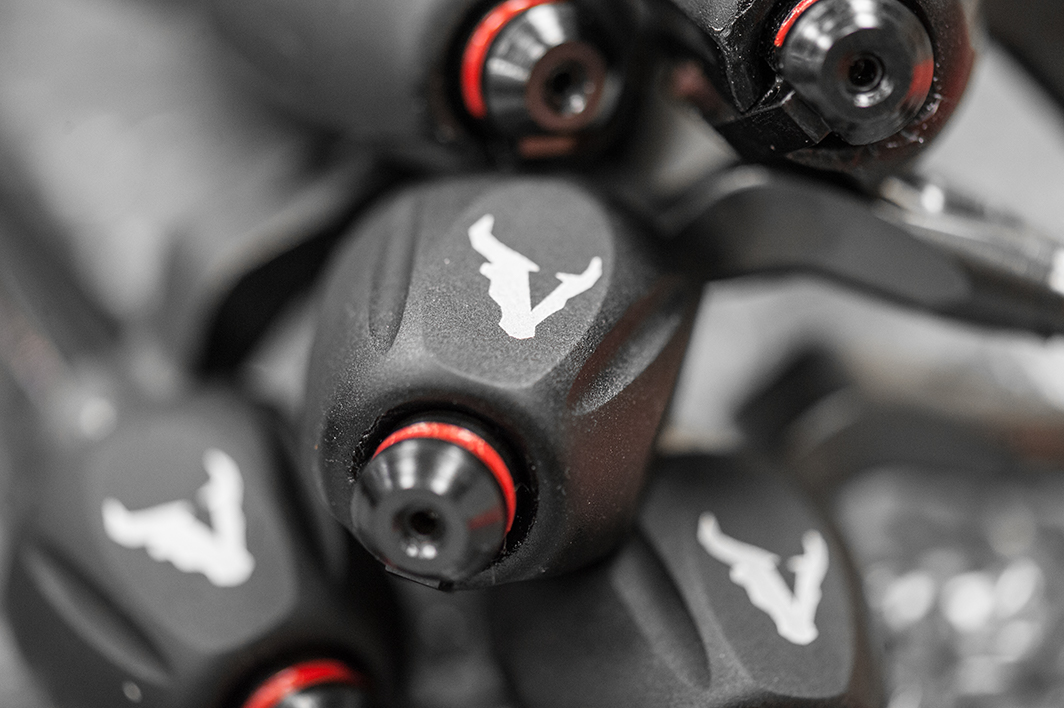 Tenon thread is M27x1.5 and of course, tolerances are 'benchrest' standard. Picatinny rails are screwed and pinned to the action.
Finally, Victrix have even developed their own trigger – a four-lever target trigger with an adjustment range of 1 – 2.5 ounces (30 – 70 grams). Another trigger is used for their tactical rifles.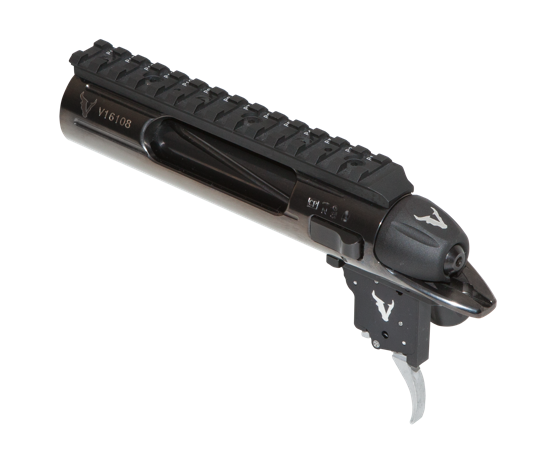 Victrix have certainly done their homework and offer rifles for both Open and FTR classes. Their stocks are of wood, wood-laminate, aluminium and carbon-fibre. They are of a no-nonsense straight-forward design, specifically for shooting a rested rifle. But then again Giuseppe Valtorta, CEO of Victrix Armaments, has already won Gold with his FTR rifle at the 2015 European F Class Championships.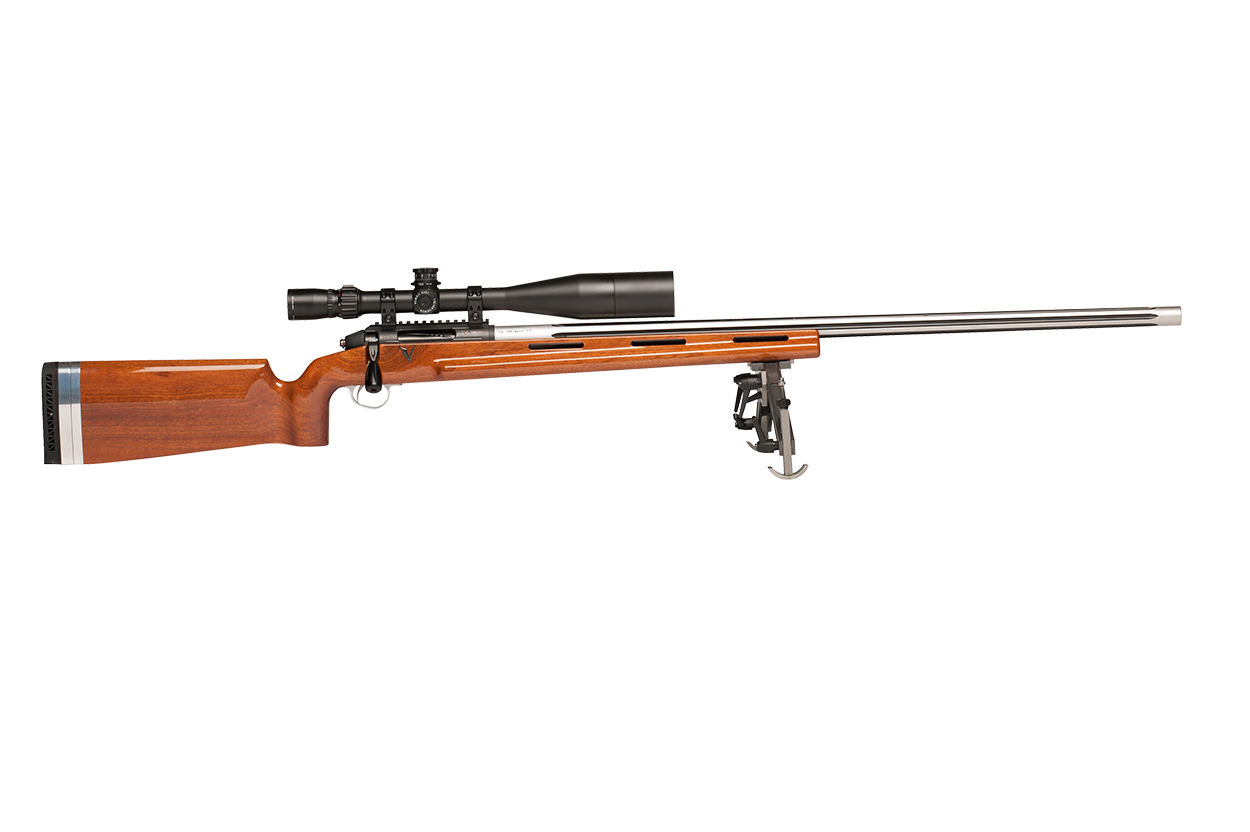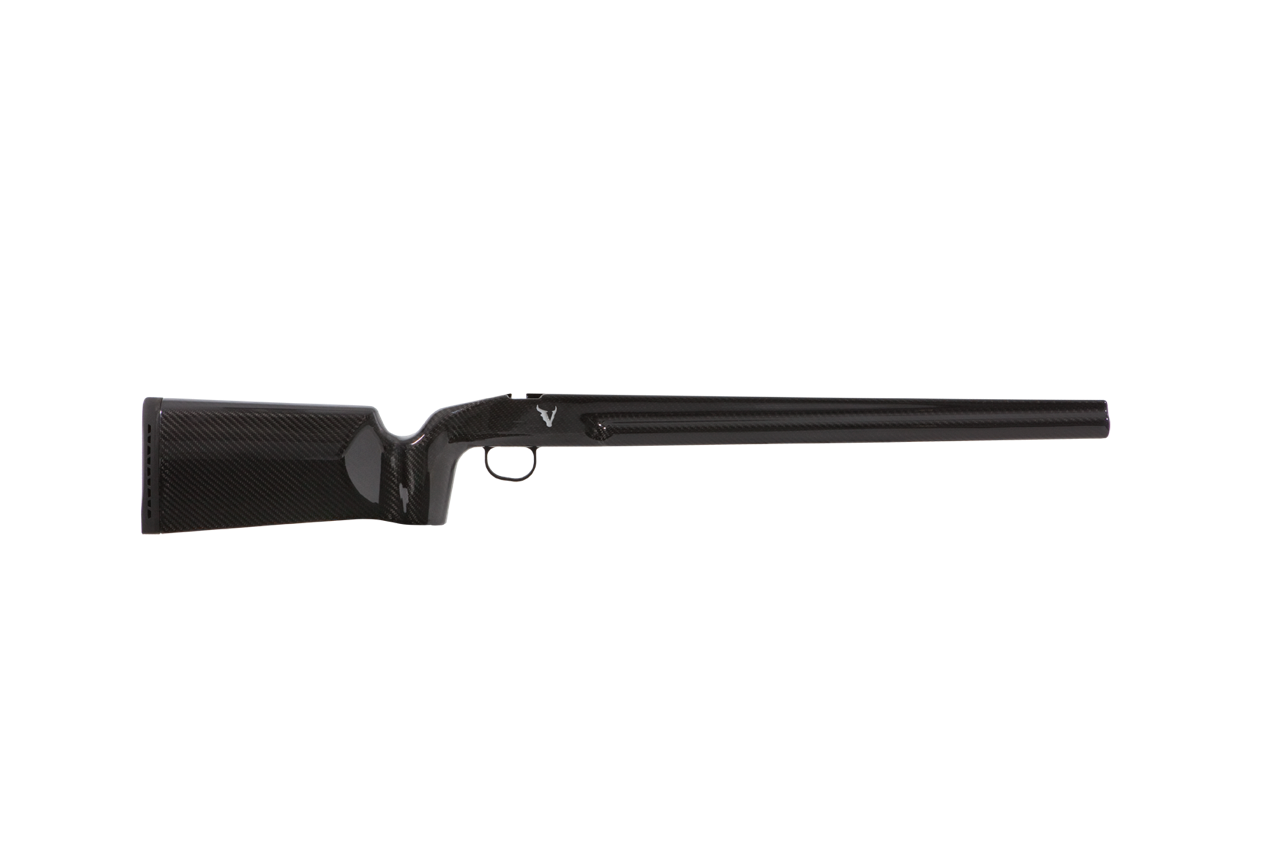 Whilst we are focusing on their F Class rifles, we shouldn't forget the Victrix tactical range. Although designed with military and police use in mind, they will I'm sure appeal to those of us who enjoy shooting this type of rifle. There is no compromise on quality or accuracy so, expect the same build standard but with stocks CNC'd from 7075 mil-spec. aluminium with a hard anodised coating. Their own dedicated three-lever tactical trigger is adjustable over an 8 – 21 ounce range (250 – 600gm.)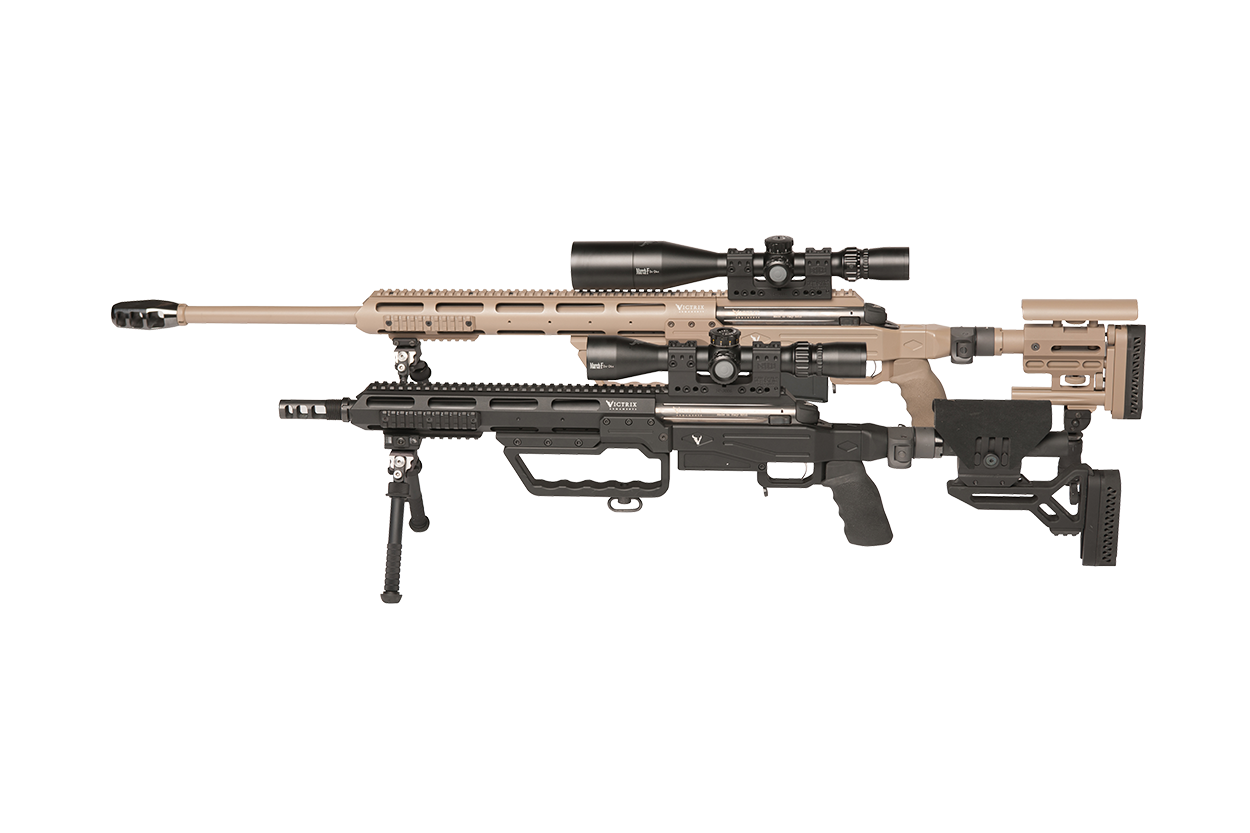 Victrix have chosen March Scopes UK (IWA Hall 3A – 110) as their business partner in launching their new F Class rifles – a wise choice, for March Scopes UK proprietor Gary Costello is a former World F Class Champion and continues to shoot with the Great Britain Team and will be well known to many F Class competitors.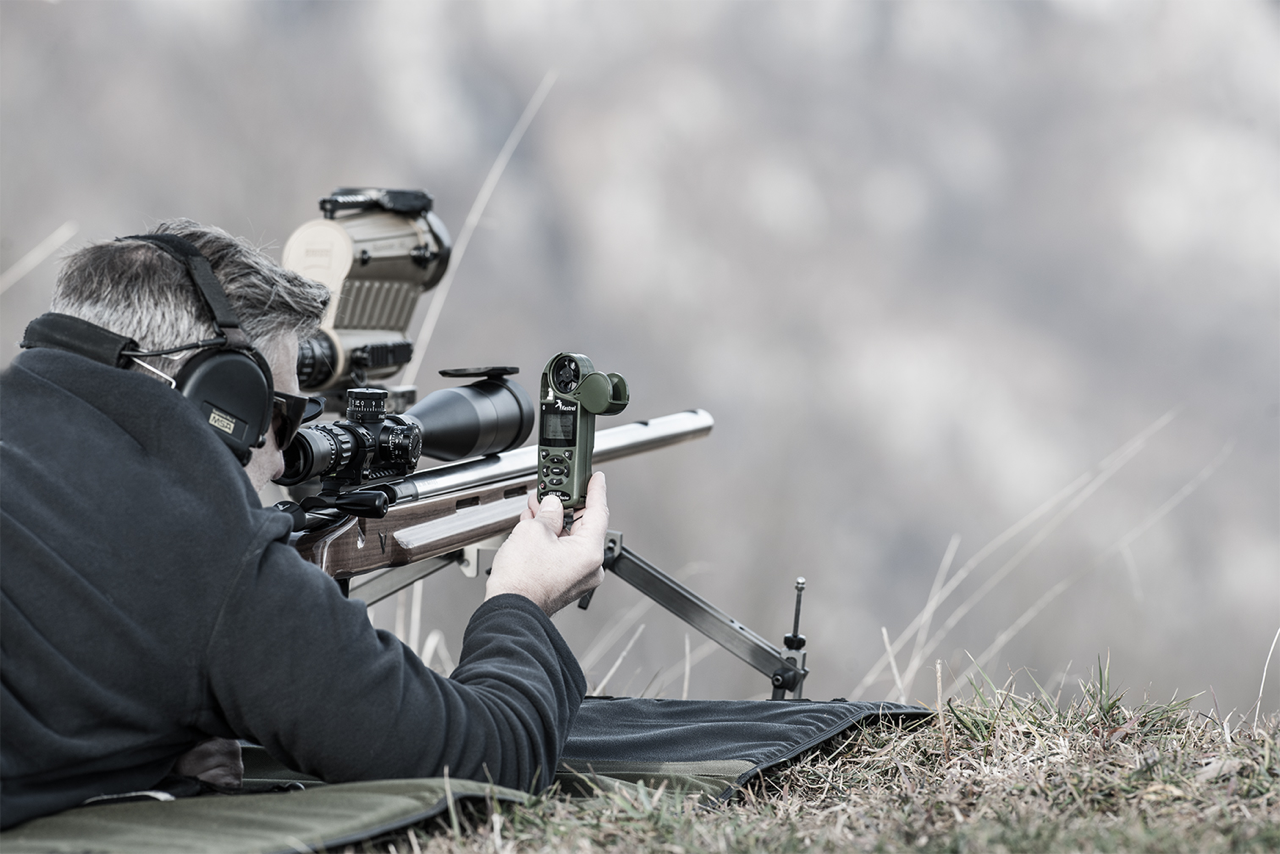 We look forward to taking a closer look at the Victrix F Class rifles and hope to be bringing readers an in-depth range report in the not too distant future. Check out the Victrix website at www.victrixarmaments.com