I'm sure that Tier One need no introduction to serious shooters. Over the last few years they have offered a wide range of shooting products built to the highest of standards, thanks to the extensive CNC equipped manufacturing facility in Heckmondwyke, West Yorkshire. Check out their website at https://tier-one.eu
Their scope rings are undoubtedly amongst the best available and they offer an extensive range to suit any application and similarly with their moderators, scope-rails, bottom-metal and muzzle brakes but today, we have their latest offering, a tactical bi-pod.
In case you haven't noticed, things have moved on in the world of bi-pods – from when the Harris was king. Now, most F Class competitors and tactical shooters will now demand something a little better, in terms of both function and engineering. Tier One already have a couple of excellent FTR bi-pods but, in the tactical category, the Atlas has tended to set the benchmark. The Atlas is beautifully made and comes with all the right features demanded by the serious shooter/competitor. If Tier One want to break into this market, then clearly it needs to be at least as good as the Atlas, so let's find out.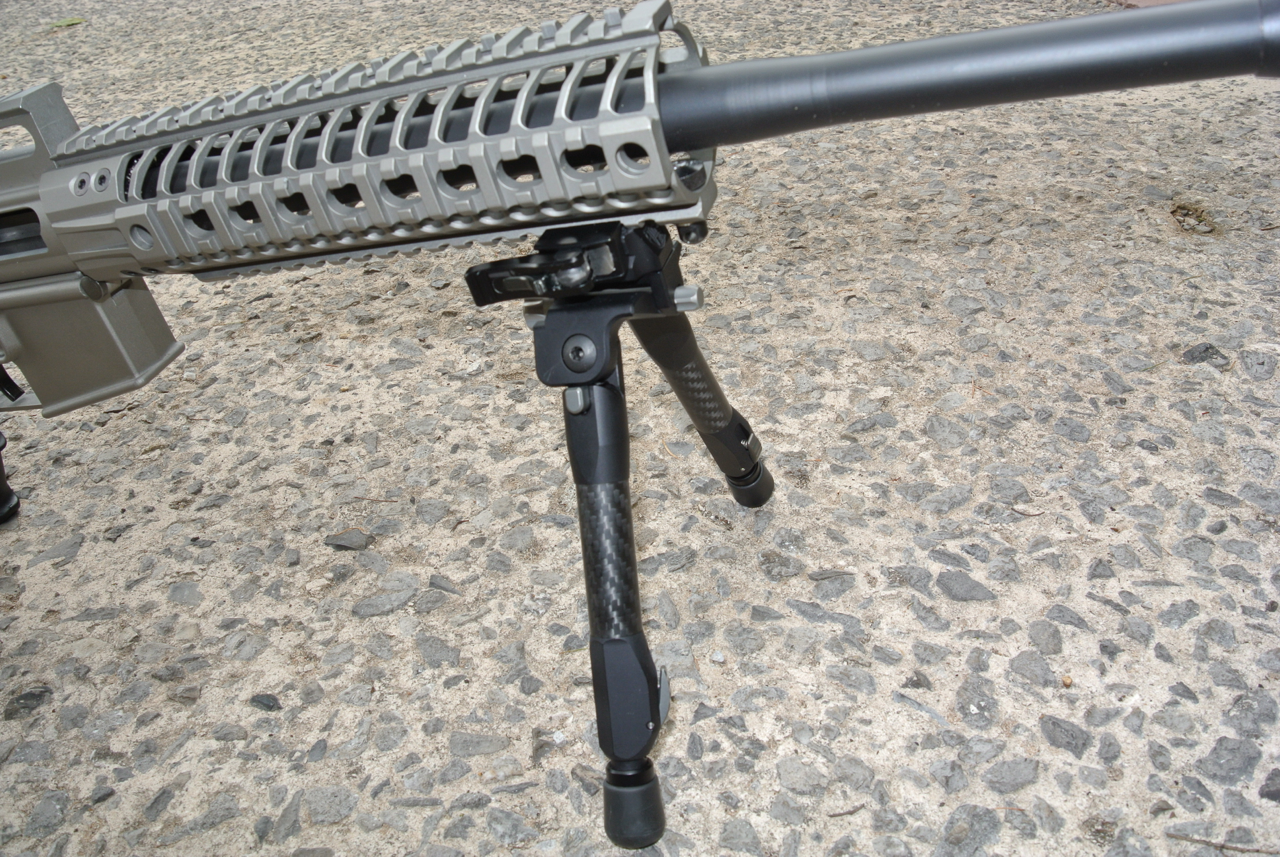 As you would expect, the Tier One bi-pod comes with a fixing to mount to an underslung Pic-rail. This is now a standard fixture on most tactical-style rifles with a tubular handguard but if you don't have one, it's not too difficult to fit a small length of Pic-rail to almost any riflestock. The actual securing clamp is very similar to the Atlas clamping system – why re-invent the wheel? The locking lever can be adjusted for 'tightness' on the Pic-rail and it cannot be released accidentally, thanks to a small locking-catch which must be depressed to slacken off the locking-lever. This system provides a very secure but quick-release clamping system.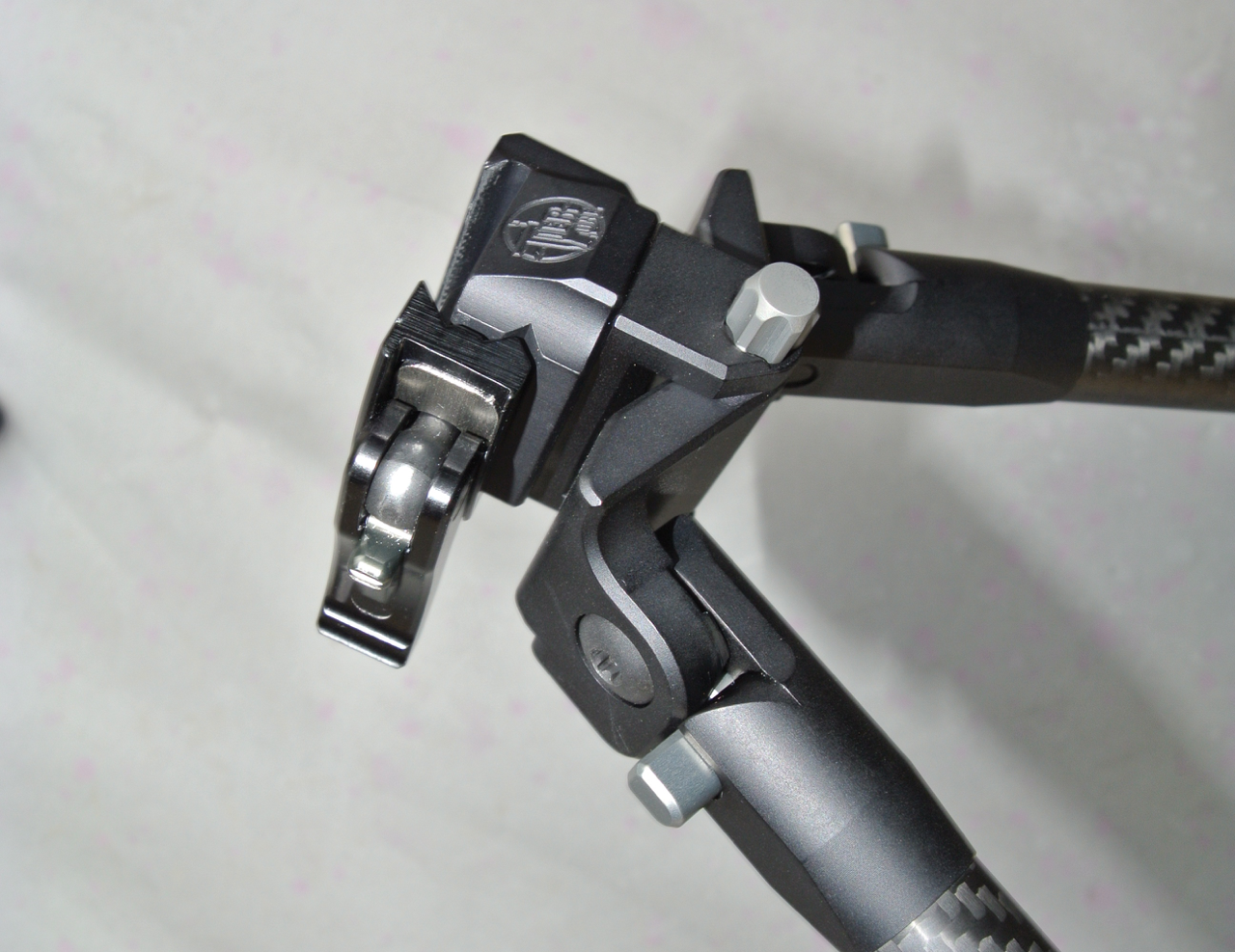 The actual mounting system does all you could want – allowing the rifle to swing from side to side through about 40 degrees and also to cant. Obviously you wouldn't want to shoot with the rifle canted but this feature allows the shooter to keep the crosshairs horizontal on uneven ground when making the shot. The cant facility can be tightened to resist the rifle 'torquing' when fired.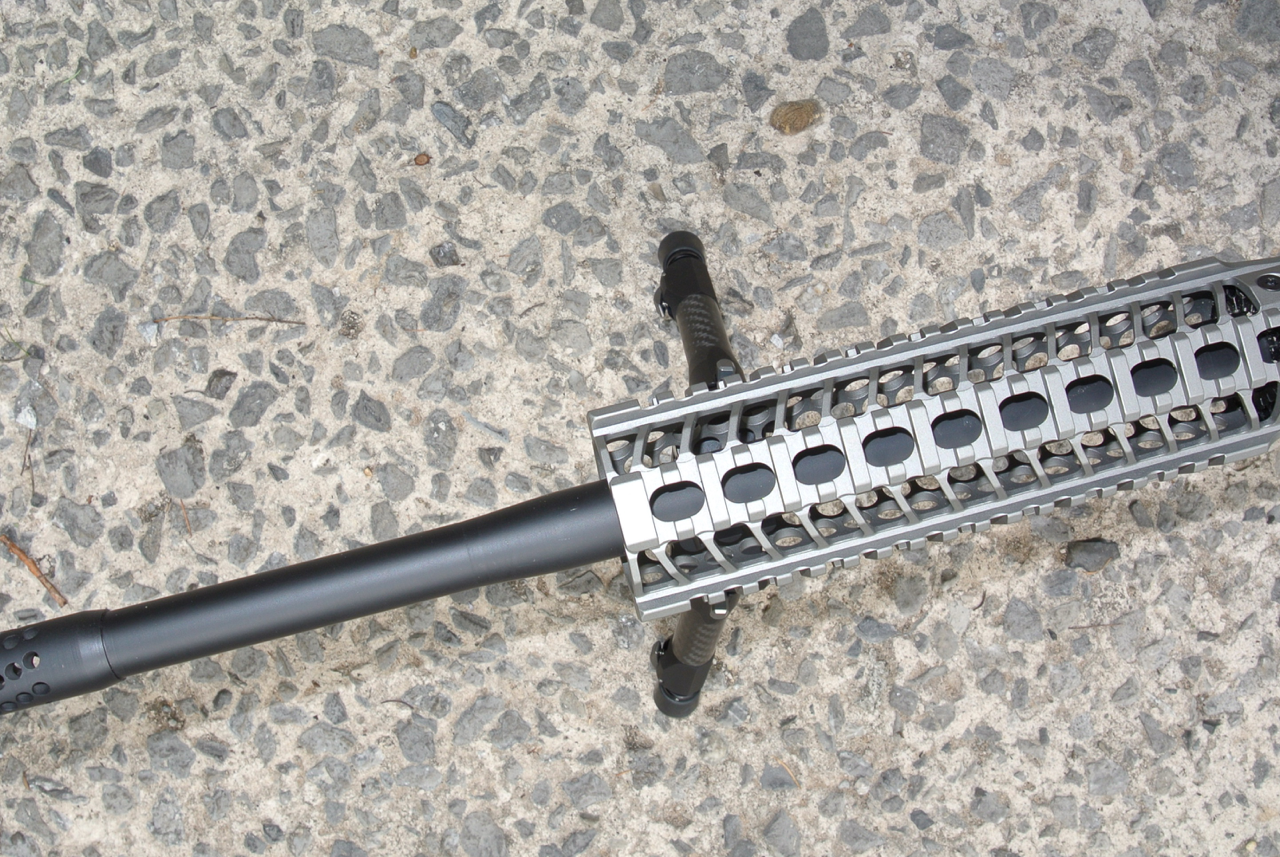 The legs are adjustable for length of course but, two basic leg-lengths are offered and, if you are a little uncertain as to which one to order, another 'foot' is available giving you an extra two-inches of leg-length. Whilst on the subject of feet, the bi-pod comes as standard with rubber feet but, included in the kit is a set of spiked feet and a set of skids – or skis if you prefer. Swapping feet is quick and easy and simply involves pressing a small button (with a bullet tip) and removing/replacing the foot.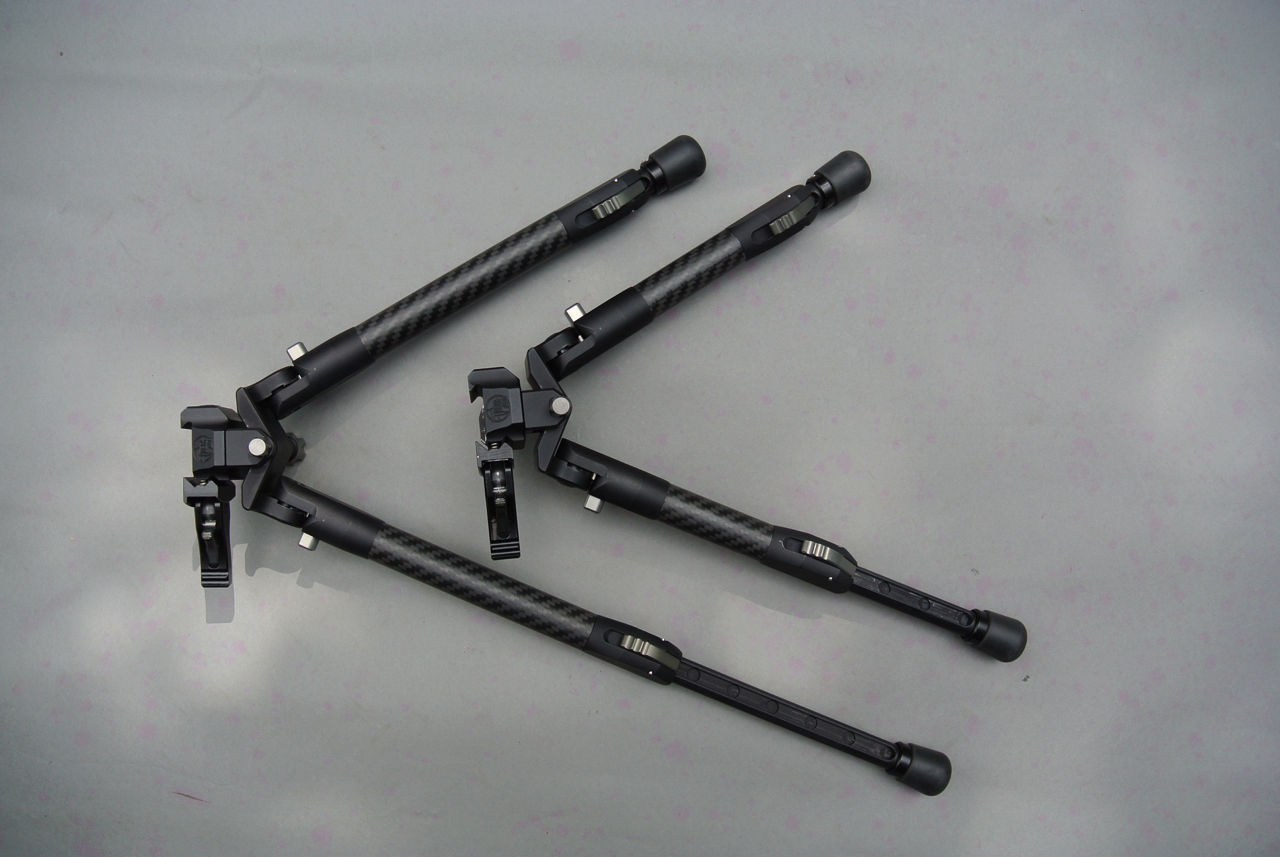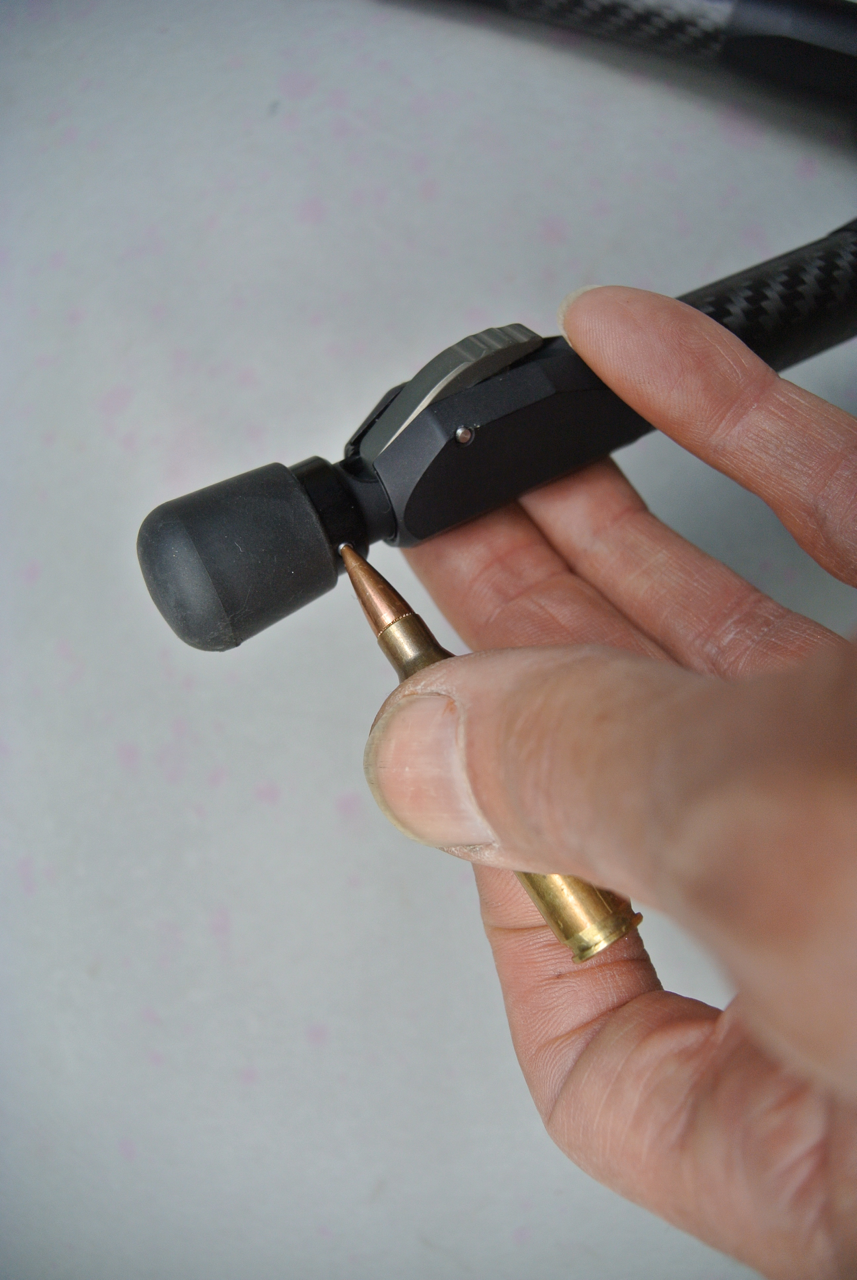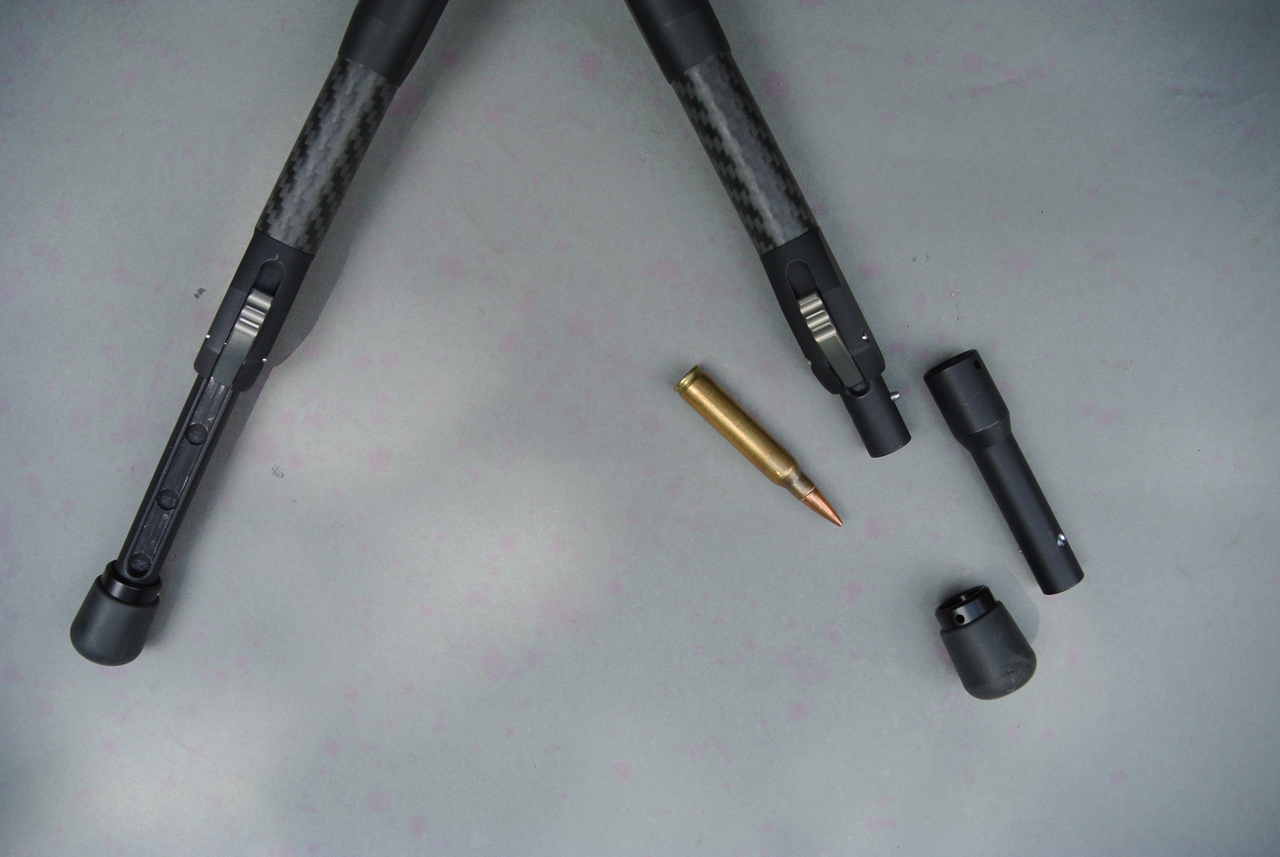 The carbon-fibre legs adjust for length by depressing a simple catch near the base of the leg. This offers an extra 2.5 inches of height with locking notches every 0.75 inches. On the longer legged bi-pod a further 2 inches are available (i.e 4.5 inches in total). The short bi-pod leg measures 6 inches and the longer option 8 inches – when retracted. The leg extension is spring-loaded so it can be accomplished one-handed from the prone position.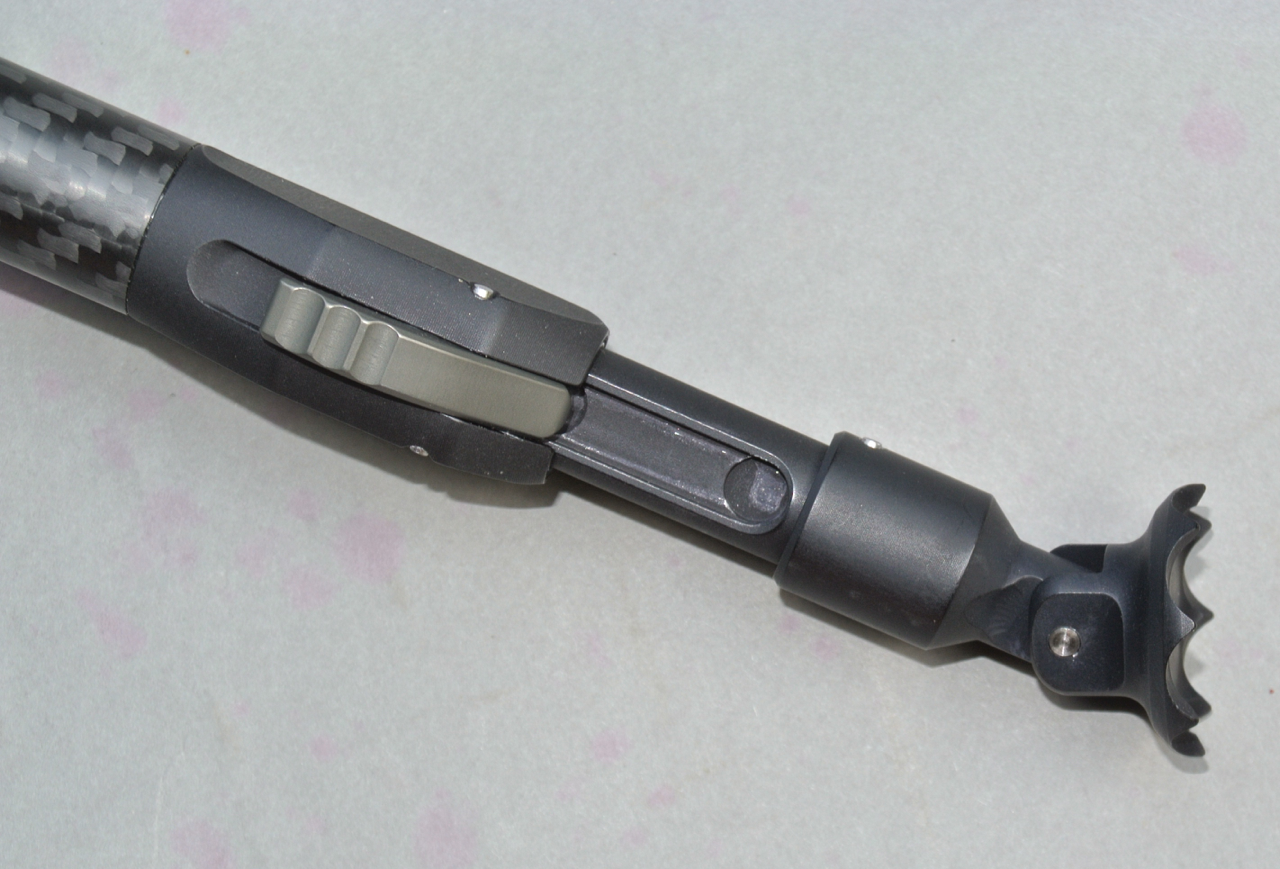 The legs are of course foldable – by depressing a small catch at the top of the leg. As the legs fold forwards through 90 degrees, they close up to sit parallel to the barrel. When swung down into 'operational mode' they will only lock in one position – vertical.
The bi-pod metalwork is matt black anodised and the legs are black carbon-fibre, giving a suitable tactical look which would enhance any rifle. The small bi-pod weighs in at 338 grams and its larger brother at 380 grams. For those of you
who prefer ounces, that would be around 12 ounces and 13.75 ounces.
The whole assembly, including the three sets of extra feet, is contained in a small zipped case, which is offered in sand or tactical green in colour with a RRP of £249.58p. My bipods came from Fox Firearms via their Diggle shop – www.foxfirearms.com