It's some time since we featured ELR in Target Shooter – thanks to Covid! I'm pleased to see that it has recovered and is alive and well in Europe, thanks in no small part to the efforts of Rod Formosa who has found a great venue in Sicily. This report represents the third running of this event and long may it continue. We are grateful to Rod for allowing us access to his own website www.rifletalks.com where you will find lots of match photographs and videos. The match was also quite unique in that Rod was able to arrange a live Match commentary streamed around the world which was accessed by over 40,000 ELR enthusiasts.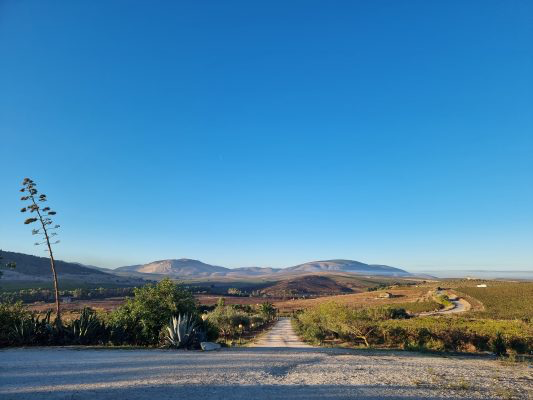 The beautiful Sicilian hills were once again the backdrop of this 3rd Edition of Extreme Shot Italia which saw numerous European shooters traveling to southern Italy between 4-8th October. Many shooters arrived a few days before to make a short holiday in this lovely region which happens to be highly touristic surrounded by a beautiful coastline that spans thousands of miles. Sicily is the largest island in the Mediterranean and enjoys a very active sport shooting scene, no surprise then that we've chosen this location for our ELR competition for 3 years in a row!
Getting here.
Driving down the southern coast is an amazing trip on a largely straight highway – unless you take the winding roads along the coastline. Many of our friends and competitors took the ferry from northern Italy which takes about a day, berthing in Palermo the next day. Then it's a short drive of about 40 minutes to Trapani. The coastline is breathtaking with hills and high cliffs rising out of the blue seas. Others had their firearms shipped from armouries in Northern Italy to Sicily so they could travel to Sicily low cost for about €50 per trip plus car hire and accommodation.

We stayed in a traditional Agriturismo, a very traditional way to stay in these quaint Sicilian ground floor properties in the middle of the countryside. It reminded me of the Alamo waking up to see the beautiful hills in the distance. There are numerous options to choose from for all budgets generally ranging from €70 to €200 per night for the upper market stays. Villas are also available for rent if you want a little bit more luxury.
Documentation
Europe has a firearm passport that is common to all EU members. Only this document and an invite is required to be able to travel across the EU borders. For other 3rd country participants, it is not a problem, if you are interested to come over, we can send you the required documentation and you may also come to this match next year.
We had a nice mix of nationalities showing up at Extreme Shot Italia III, which shows the interest in ELR is spanning across various parts of Europe as well. Hurrah!
We also had a wide age range of competitors from those in their 30s to those in their 60s. This is a very inclusive sport which also included women participating – Giulia Trevisan from Kahles was shooting her Ritter Stark rifle in 338LM.
The Competition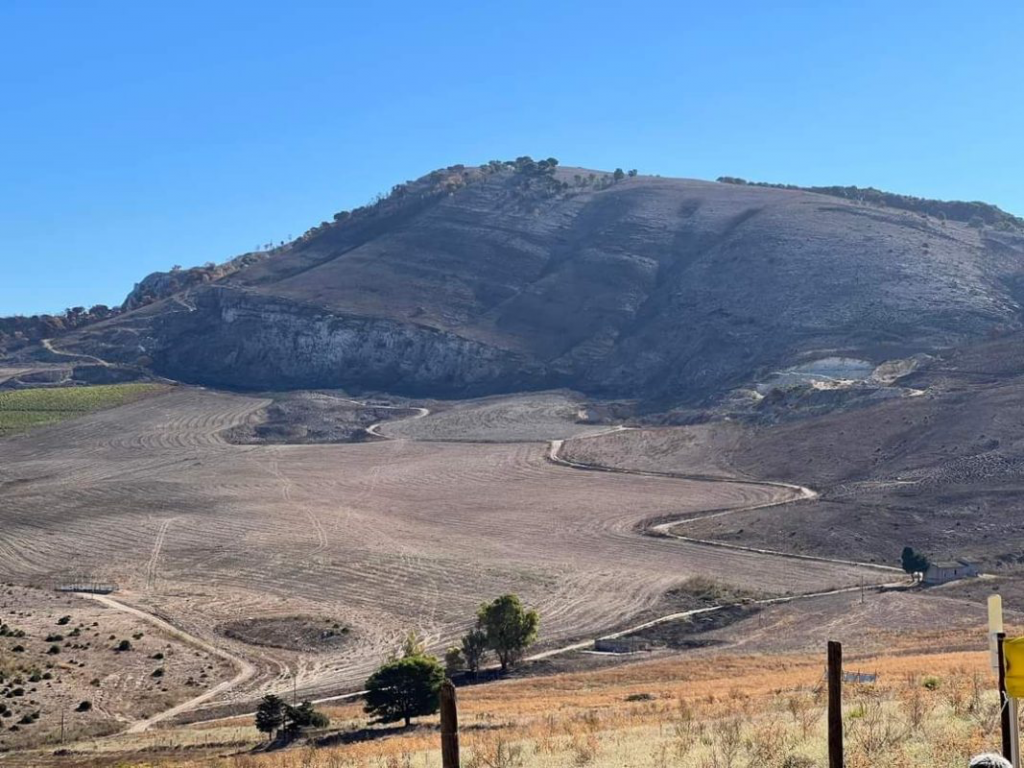 We start with a 'cold bore' target at just over 500m, followed by Target 1 at 680m. How many do you think connected with their first plate even with their 338s?
Only 14% of shooters connected with the cold bore target which was some 15cm x 10cm.
For the 680m Target1 the hit statistics were 41% hit on the first shot, followed by 55% on shot 2 and 62% on shot 3.
Target 2 was deep in the valley at 815m. At a 4° angle and on the open side of the valley, it presents a challenging target.
Shot 1 41% hit rate
Shot 2 59% hit rate
Shot 3 38% hit rate – Don't take things for granted!
Target 3 at 1200m was probably one of the hardest targets at about 40x40cm or 15″x15″.
It lies at the crossroads and bang in the middle of the valley. Challenging winds and small targets make this a really challenging shot. But what a kick when you touch it more than once!
Still we saw a few manage 2 or3 hits on this diminutive target.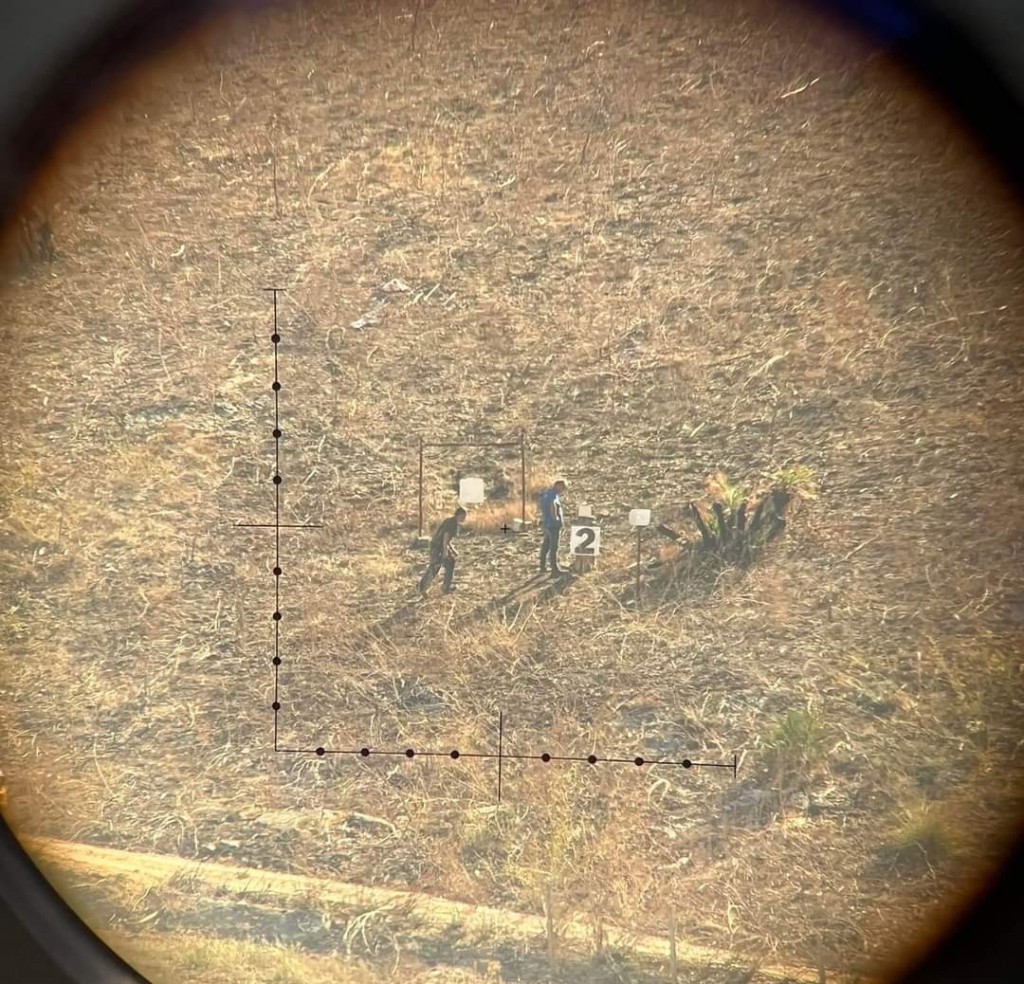 Only 10% connected on first shot while 14% on 2nd shot and 24% on 3rd shot. That left many empty handed but it gave them an idea of what the wind was doing going in to Target 4…
Target 4 concluded day 1 of competition at 1307m. At 60x70cm it started to push the envelope but also reward those that impacted it with higher number of points. (distance x3, x2, x1 = points at this stage)
Shot 1 – 14%
Shot 2 – 38%
Shot 3 – 52%
4 shooters hit this target 2/3 times.
Fabio Manganelli
Rosario Iacono
Bill Tatham
Rod Formosa
Target 5,6,7 presented the competitors with 5 shots at 1400, 1500 and 1640m. This was massive in terms of points and kept competitors on the edge not knowing how it will turn out. Those few that managed multiple hits on the 1 mile targets really ran ahead of the others all of a sudden.
HIT STATS 1407m
Shot 1 – 3% hit ratio
Shot 2 – 14%
Shot 3 – 31%
Shot 4 – 21%
Shot 5 – 34%
HIT STATS 1507m
Shot 1 – 10% hit ratio
Shot 2 – 31%
Shot 3 – 34%
Shot 4 – 28%
Shot 5 – 24%
HIT STATS 1640m – the one mile plate.
Remember these are for 29 teams under timed conditions of 12mins.
Shot 1 – 14%
Shot 2 – 31%
Shot 3 – 41%
Shot 4 – 34%
Shot 5 – 48%
The one mile plate is 70x80cm. It saw some very close hits as well as some shooters who managed 3 or 4 hits at this distance out of 5 shots under competition conditions. The trick was that if you 'captured' a wind condition, you ran with it – as fast as possible.
Oh man if they did that! David Rey from France, Steve Giannone, Bill Tatham and Rosario Iacono were such examples. This plate would then be engaged at 2000m again making the challenge even more intriguing.
HIT STATS 2000m FINALS
Shot 1 – 0%
Shot 2 – 20% (2 shooters)
Shot 3 – 10% (1 shooter)
Shot 4 – 30% (3 shooters)
Shot 5 – 20% (2 shooters)
Reigning Caliber at 2KM
Interestingly, the two shooters that hit the 2km plate twice were shooting a 33XC – Bill Tatham and Godfrey Pisani as spotter and Oliver Saliba and Tony Zammit as spotter.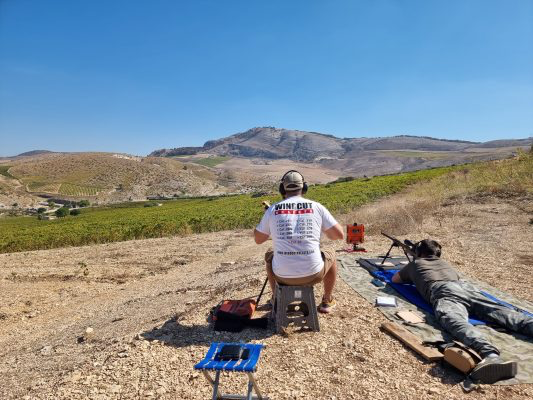 The other shooters that impacted the 2000m target were shooting 338Lapua Mag. – David Rey, Saro Iacono and David Marcore shooting Windcut Bullets.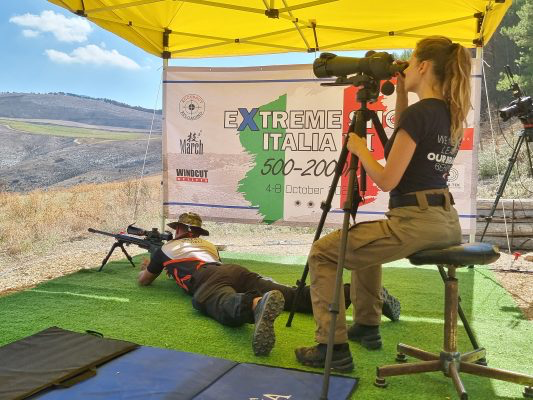 Dope cards and plotting at Extreme Shot Italia III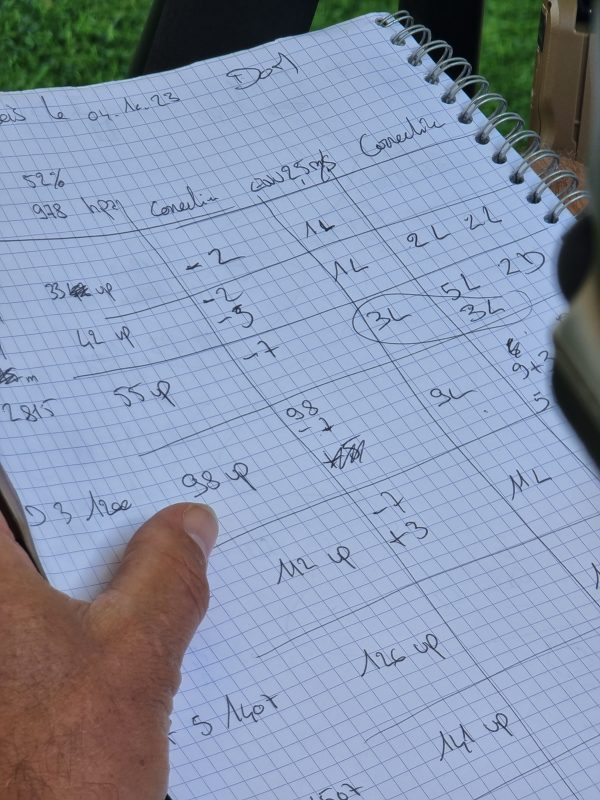 Accurate note taking was the order of the day, simpler than an F Class plot sheet but the principles remain the same so, if you can plot, you will feel at ease here.
Live Commentary
We thank the participation of numerous commentators that participated at Extreme Shot Italia III to provide an informative and educational background to this match. Among these were Ales from Kahles, Fabrizzio Giuggia, Nicola Salvador from Armeria Regina, Rod Formosa from rifletalks.com, Bill Tatham from UK, Jay Dvorsky who connected live from Texas with us, Fabio Manganelli and Sario Iacono. They all provided this very interested running commentary.
Conclusions
This is the wrap up of a fantastic 5 days spent in the Sicilian hills championing ELR shooting in Europe. With over 35 Teams signed up, it was sure to be a good show. We would like to thank our sponsors who enabled the LIVE STREAM of this match to our global audience hitting over 40,000 views over the 3 day weekend.
By far the most popular calibre remains the 338 with its various cartridge configurations including 33XC showing up at Extreme Shot Italia III. In fact, Bill won with his 33XC followed by two other shooters in 338 Lapua Magnum.
Other calibres that keep showing up are the 300PRC – which won the match last year, driven by Fabrizio Giuggia. The 33XC was shot by at least 3 competitors, the 300Norma Magnum used by at least 2 competitors, with a mix of other long-range calibers such as the 300Win Mag, 7mmRem and 300WSM giving a really good show out to 1500meters. Bring what you have and shoot, that is the most important thing.
Gege La Barbera did really well with his 300WSM on the 1500meter target. Gege can be seen below with his 300WSM that had just come back from the European F Class Championships at Bisley UK! He used his F Open gun on a bipod. Numerous rifles of a semi custom nature showed up on the firing line mainly with custom barrels on factory rifles like Sako TRG42/M10, RPA Rangemaster, Accuracy international AX, Ritter Stark, Barrett MRAD, VOERE x4 and similar rifles all sporting custom barrels of 30-33″ in length and faster twist rates to shoot heavier bullets and help transition into the transonic range.
Finally…..
Here's yer man Rod Formosa who, with the help of 'ASD Tirodinamico Casal Monaco' in Sicily, made the whole thing happen. Running any shooting competition requires a lot of hard work and Rod is most grateful for all the help he received. This is an international event hosting competitors from 14 countries and held in a a country which is not Rod's home country – he's from Malta. Not only did Rod run the event he also competed, finishing a creditable 9th out of 35 teams.