It's fair to say that all the shooting shows have taken a beating over the last two years and we have to feel it for the organisers who risk a great deal of money to put on a show which will hopefully break even and better still, make a profit. Without these risk-takers being prepared to gamble their own money, where would we be?
The Northern Shooting Show at the Harrogate showground has long been my favourite – and not because it's just an hour away! The Harrogate Show has one great advantage – outdoor space – which really comes into its own when we are blessed with fine weather and this year was no exception.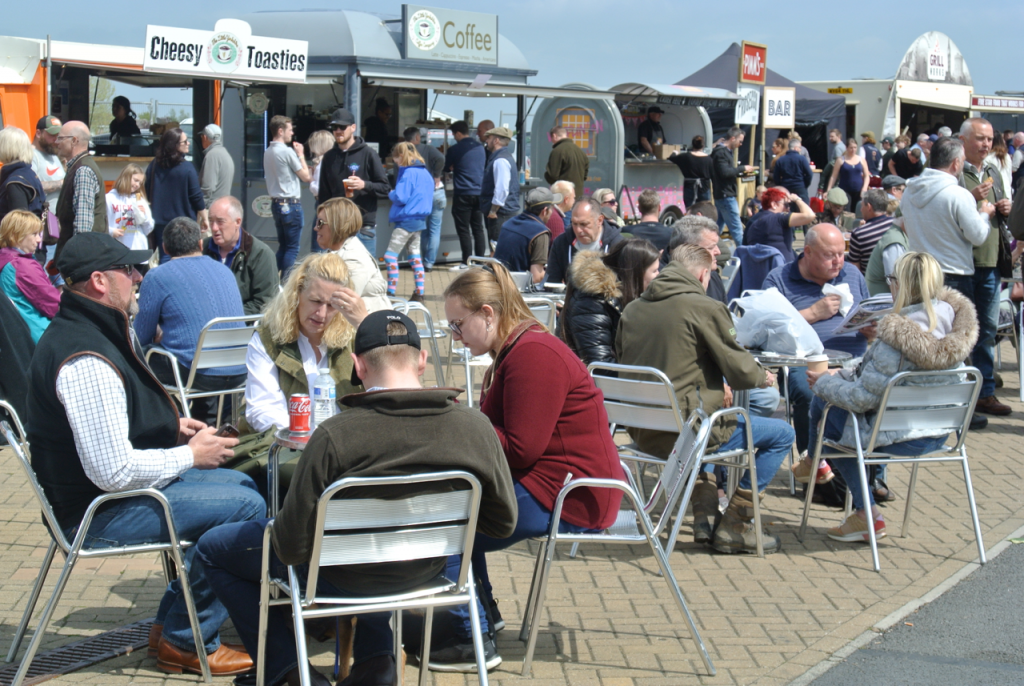 Also, the Show utilises proper purpose-built exhibition halls with good toilet and restaurant facilities which all adds to the enjoyment. Not to mention acres of extensive free parking.
This year was the first time in the last 10 years that Target Shooter didn't have a stand – though in all fairness we were offered one – but this meant that for once I had plenty of time to do the Show properly rather than rushing round in an hour or so.
When I arrived at 9.30am the Show was already busy and before I'd walked more than a few steps I'd already bumped into an old shooting buddy – which for me is one of the reasons I do love these Shows. My first port of call was the FCSA (50 cal Club) to enquire about the Eskdalemuir fiasco which seems never ending. The local authority are making the FCSA and the other Eskdalemuir range operated by Marc Gardner (who I spoke to later in the day) apply for planning permission. This is not only time wasting but crushingly expensive for those involved and money is needed. Both these ranges offer oustanding shooting facilities and it is essential that they survive and continue to provide British shooters with a unique long range shooting opportunity.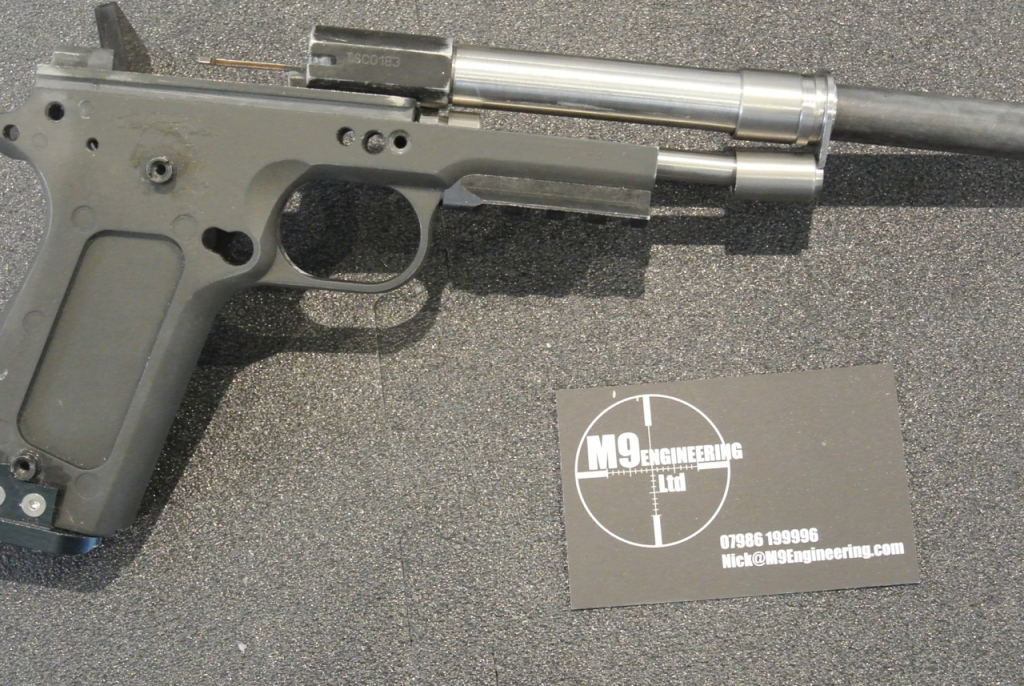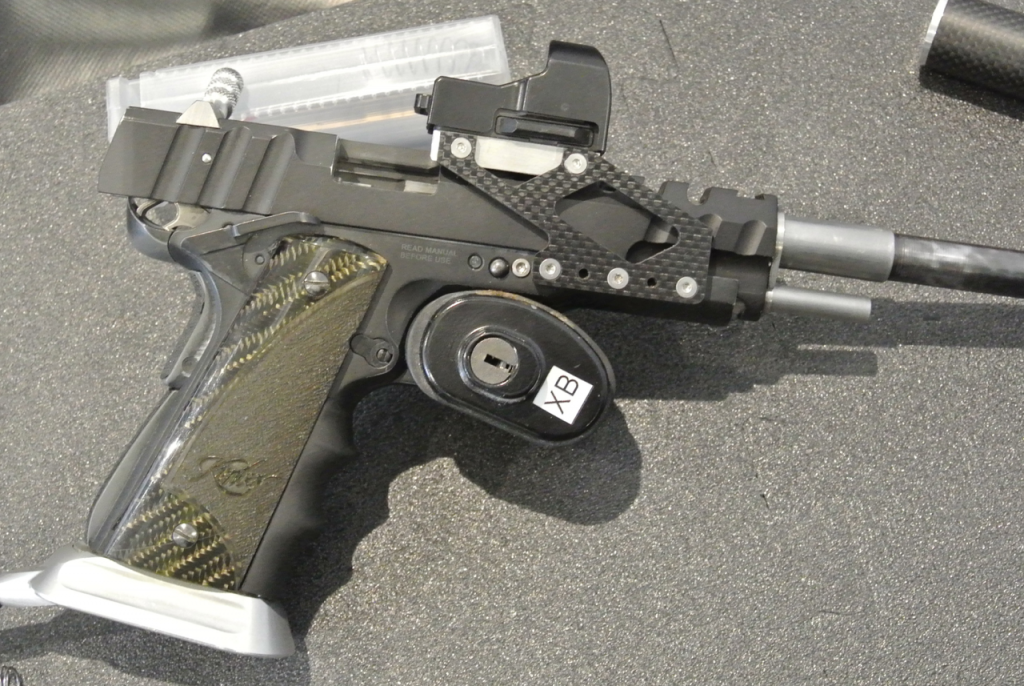 My next port of call renewed my acquaintance with another old face who was manning the M9 Engineering stand. These guys are offering upgrades to the GSG 1911 style 22 pistols which I know are immensely popular. I had one of the first ones offered by the Tunnel Range many years ago and I remeber getting a new tighter front barrel bushing which did imroved accuracy though not perhaps to 'target' level. The M9 guys take this much further and If you shoot a 1911 you need to drop Nick and email on nick@M9engineering.com to see what upgrades are available.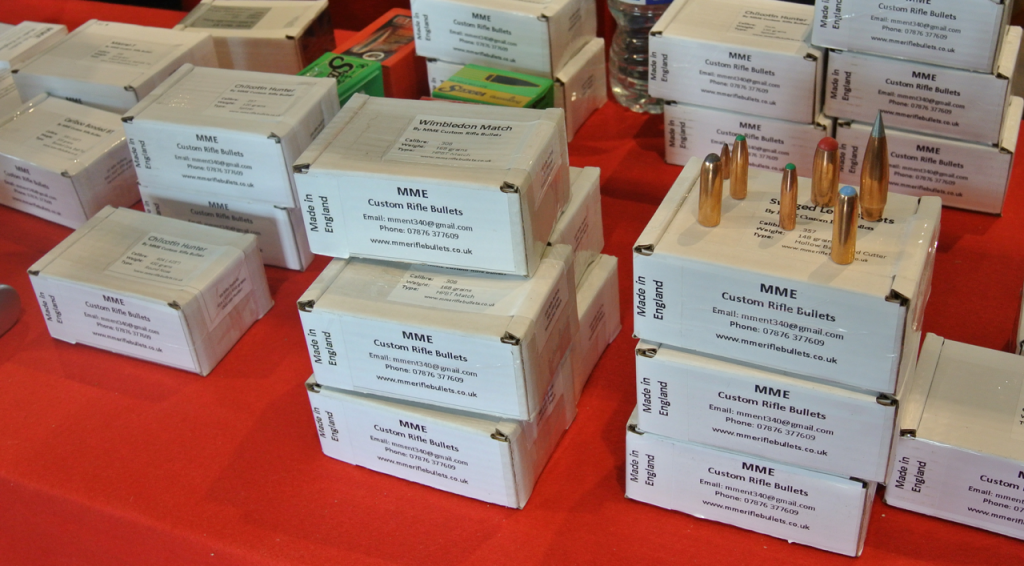 Just around the corner was MME Custom Rifle bullets. Now, if you are a serious target shooter – F Class, Benchrest and the like – you will have noticed that supplies of your favourite 'yellow box' projectiles are rather thin on the ground and even the blue box variety are not much better. MME are Liverpool based and are turning out what looks like some very impressive bullets. Of course what they look like and what they shoot like is another matter, so we need to get testing these (and I believe one of our top F Class shooters already is) it could be the answer to a lot of supply issues – if they work.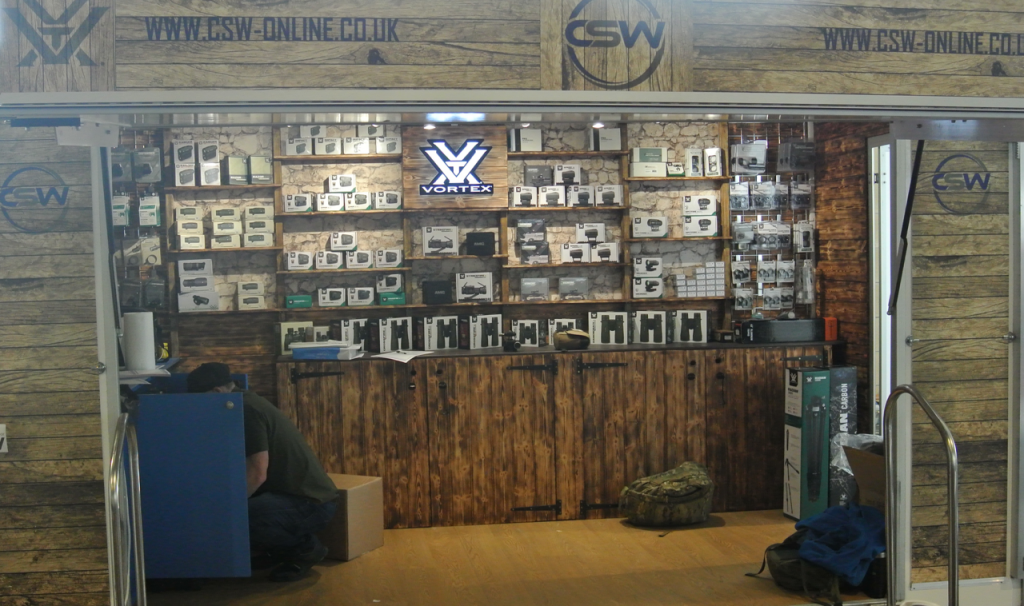 Vortex had once again put a lot of effort into their display which is great to see and it's a pity a few other manufacturers didn't do the same particularly as the international shooting shows like IWA and the Shot Show have stood down during the pandemic saving a lot of money. You'd think manufacturers would be keen to exhibit their products at every opportunity. And this was a good opportunity. If firms like Blaser and Vortex could make the effort……….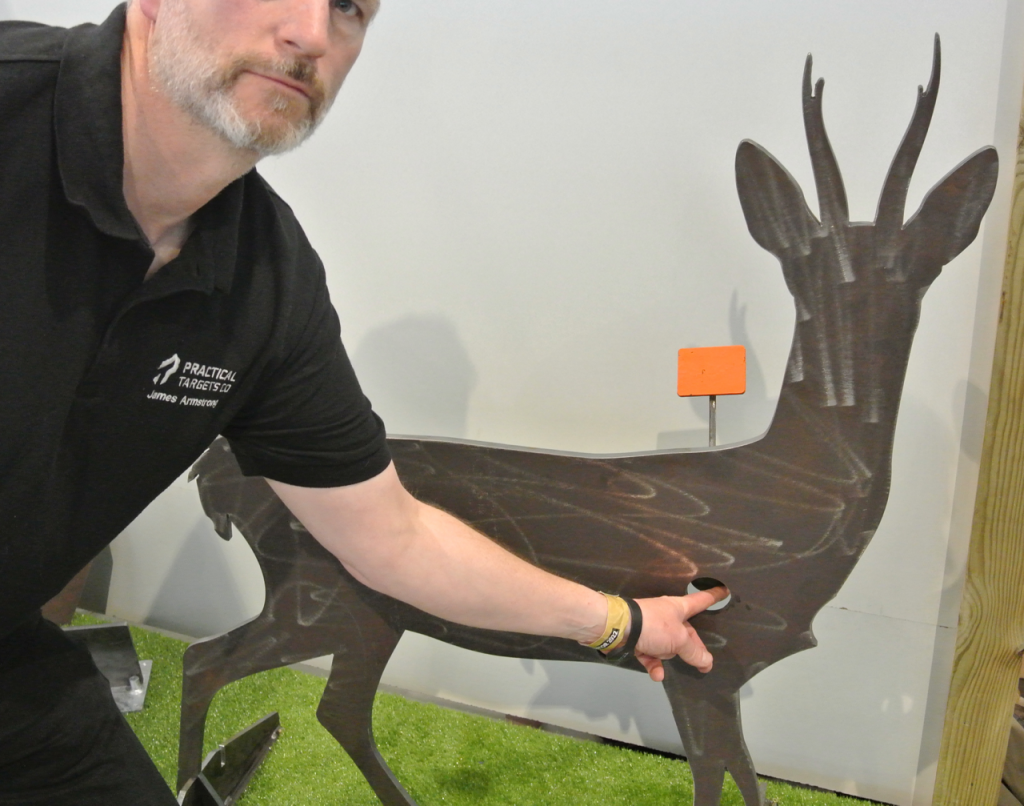 But what of the major importers? It's almost on Viking's doorstep but no show. Similarly with Edgar Bros. So well done to Highland Outdoors who for me had one of the most interesting stands, exhibiting Tier One rings and bi-pods, Trigger Tech triggers, MDT stocks – including the latest super-light carbon fibre tactical and, new to me, the New Zealand Hardy rifles. These rifles really are worth a second look – carbon fibre stocks, custom quality actions and carbon wrapped barrels. Awesome and so light!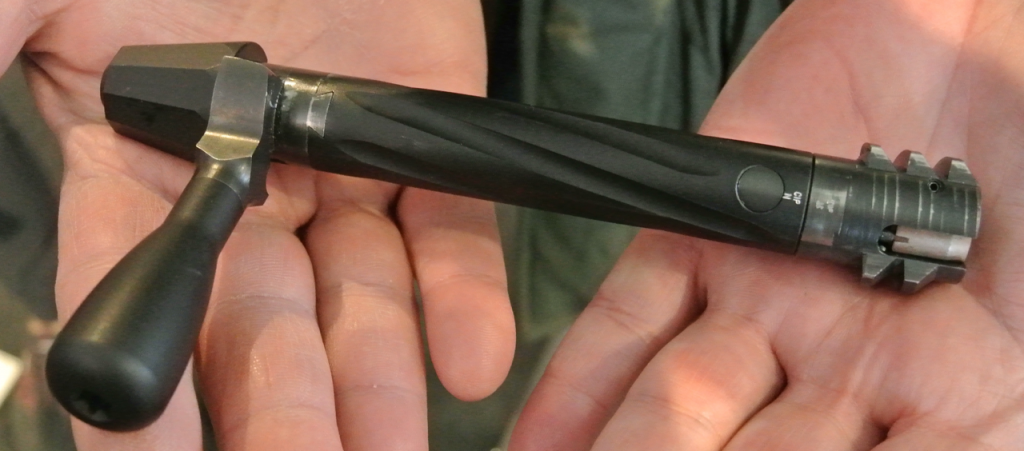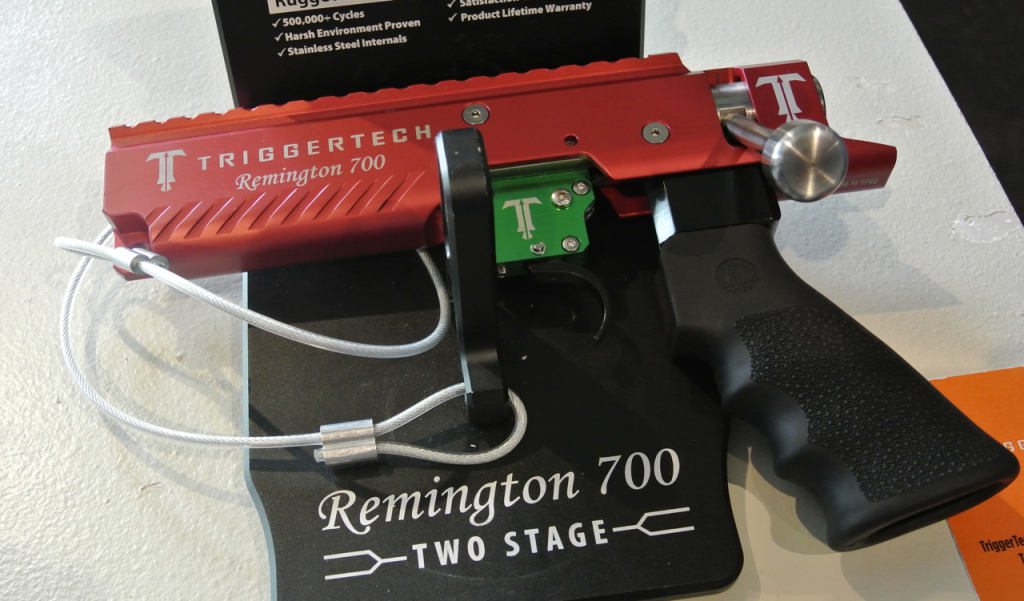 Once again there was a Constabulary Corner and it was nice to see my own Police Force – Greater Manchester – joining the Yorkshire Constabularies and offering a very useful service, as well as answering shooters queries. It's great to maintain that face to face link.
What about our national associations? The NSRA were there but no NRA – really? Obviously BASC had a large presence plus UKPSA, CPSA, NTSA but no UKBR22 or Gallery Rifle. The usual club stands were in attendance – you've go to admire these guys – giving their time and money just to provide a bit of entertainment for visitors. The FCSA and North Cote Butts are always there and generate plenty of interest.
It's a thankless task manning association and club stands and some stand holders actually sleep on their stand to avoid theft! Well done to those who made the effort – we get what we deserve – more you put in more you get out – hopefully!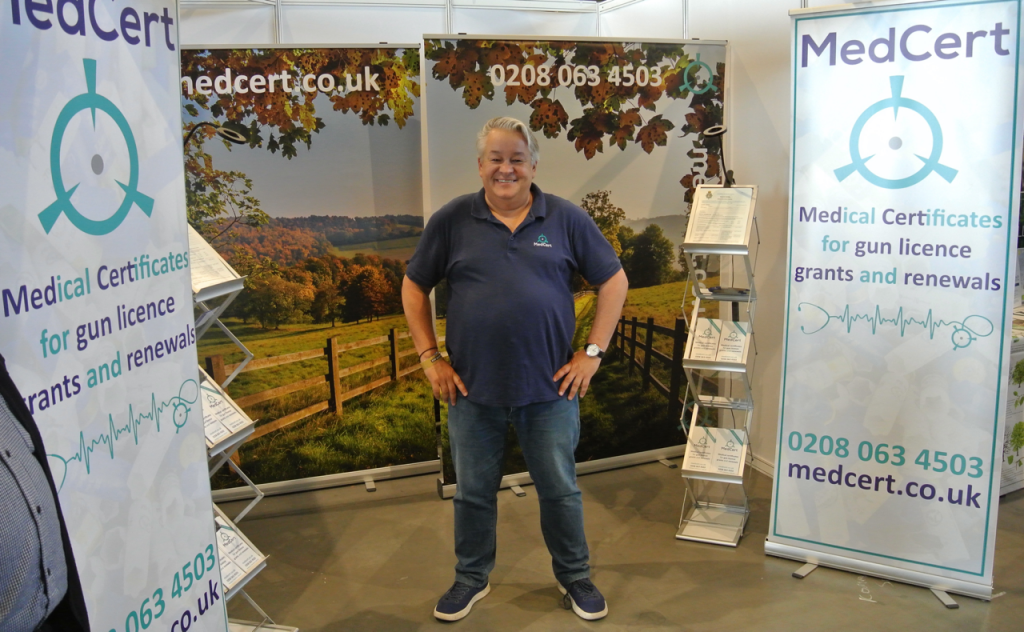 One stand I didn't expect to see there was Medcert. From an unknown to most of us a couple of years ago, Medcert is now playing a major role in helping shooters to jump through some of the more sensitive hoops when we apply for or renew our FACs. The Medcert guy was well busy – keep it up we need you!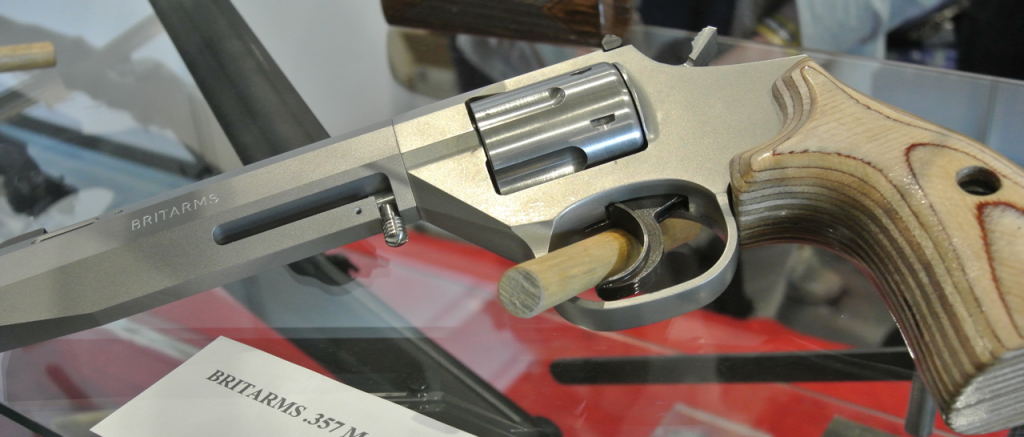 A couple of years ago, I bought one of Alan Westlake's Alfa revolvers and great fun it is too. As always there is a queue to speak to Alan but I did at least see that he now has his own revolver 'frame' – as an alternative to the Alpha. It's eye-wateringly expensive and at my own club the level of m/l pistol competition doesn't justify the price. Having said that it's only the same price as a custom FTR rifle……………
Thanks to TV programmes like Forged in Fire the interest in custom knives is growing year on year and this year some of the equipment- like belt grinders, blade blanks, handle material etc was on offer in a nice little custom knife corner. Our UK knife rules are a bit restrictive but hopefully the interest in this fascinating hobby will grow.
Of course, all Shows survive thanks to a significant number of stands who have nothing to do with shooting. But, I'm pleased to say that I enjoyed a fabulous pork & caramelised red onion pie from one, the odd free sip of gin and two half-price scotch eggs at the end of the day. It was fun watching the dogs and ferrets and having a first look at the Ineos Grenadier – a redesigned version of the old Land Rover Defender – superb.
There was a massive range of food on offer from venison kebabs to fish n chips and everything in between and it was great to see shooters, families, dogs etc enjoying a bit of sun and food. There were various things to try – air-rifle of course but also axe throwing, paintball, archery, clays, bell target, airsoft etc.
This is a perfect venue for a shooting show and if you are travelling a distance and have to stay over, Harrogate is a lovely town with a range of accommodation to suit everyone.