If it wasn't for an indoor range, I probably wouldn't be shooting today. I would regularly drive past the former Pennine Shooting Centre (nothing to do with Pennine Shooting Sports Association & Diggle Ranges) on my way to my nearest M62 motorway junction.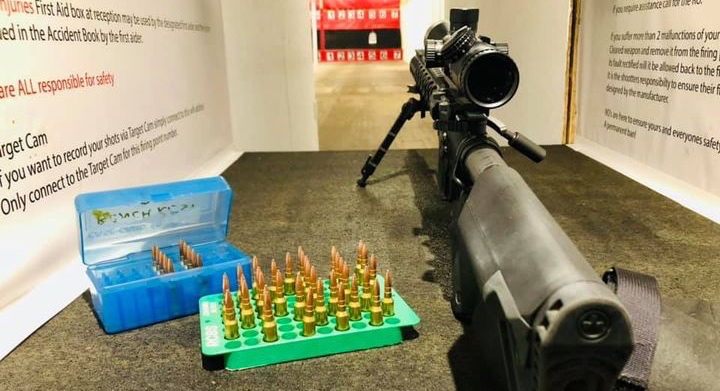 One day I plucked up the courage to go in. I was greeted by the friendly proprietor, relieved of a tenner, given a box of fifty 357 reloads, a Smith & Wesson 686 revolver and ushered off into the range! Wow, I'd never even seen a real gun before but a few minutes later I was down range banging off those nice mild reloads with a massive grin on my face! A few months later and I had my own 686 – happy days!
Although I'm now hooked on long-range fullbore rifle shooting I'd probably still be enjoying my pistol shooting – if it weren't for the 1998 pistol ban. However, new shooters and would-be shooters in the 20 to 30 age group will have little or no knowledge of that and can thus enjoy what is still available and, if you think about it – quite a lot!
At the Heavy Metal Shooting Centre you can enjoy a wide variety of firearms. Most indoor ranges are limited to 25 yards (or metres) but here we have a full 50m range and it's certified for fullbore rifle. Your next question might be (as mine was) up to what calibre?
Well, here's the interesting thing – the limit is not based on muzzle energy but rather the noise signature! We are in an old cotton mill, shared with other businesses and it's slap bang in the middle of a dense residential area, so obviously noise is a factor. But, put simply, you can shoot an un-moderated 30-06 and anything less – so your 303, 308, 6.5 Creedmoor, 6BR, 223 etc and a host of other popular rifle rounds will be fine. The walls are of course lined with steel plate and the floor is the original wooden mill floor – laid on the brick-vaulted ceiling of the floor below. The roof is similarly constructed from vaulted brick and makes for a very secure 'containment' structure.
Although I can see that this facility might be useful to the fullbore rifle shooter – for zeroing a new scope, chronoing or even running-in a new barrel, (non-members can book an hour for a very reasonable £10) I would imagine most members will be aficionados of pistol calibre lever-guns, long-barrel pistols and of course the 22 rimfire and its many derivatives – which is a good time to mention the proprietor – Wayne Titterton.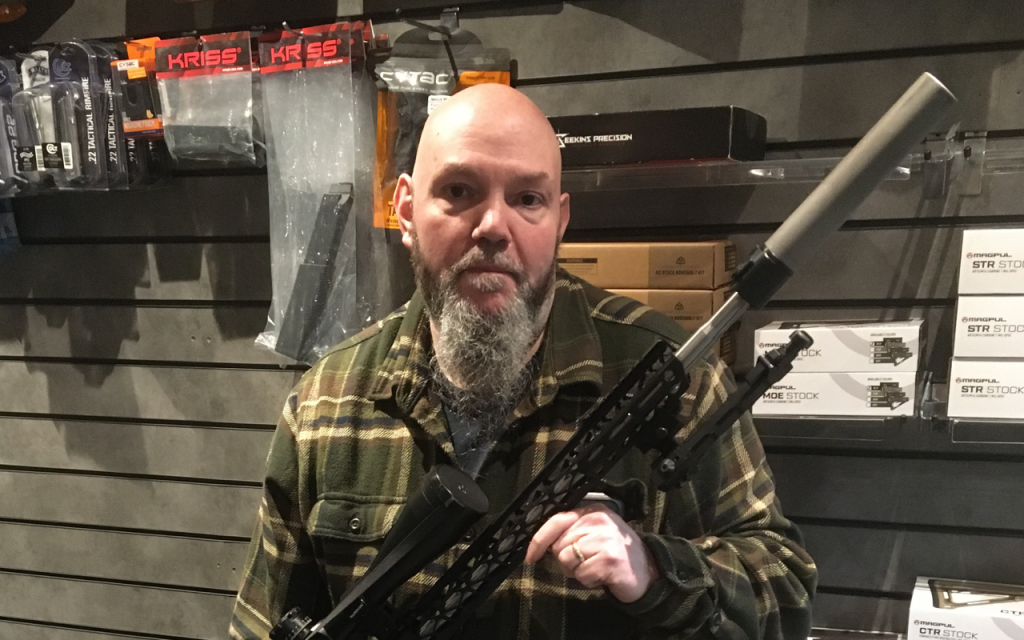 If you are a fan of the AR15 rifle, be it in semi-auto rimfire guise or as a straight-pull 223 centrefire, I'm sure you will have come across Wayne, a prolific builder of these rifles through his company North West Custom Parts.

These rifles have been Wayne's 'bread and butter' for the last decade or more and his range shop certainly reflects this, with a vast array of uppers, lowers, barrels, butt-stocks, handguards, magazines, triggers etc which come in an endless array of Cerakote colours.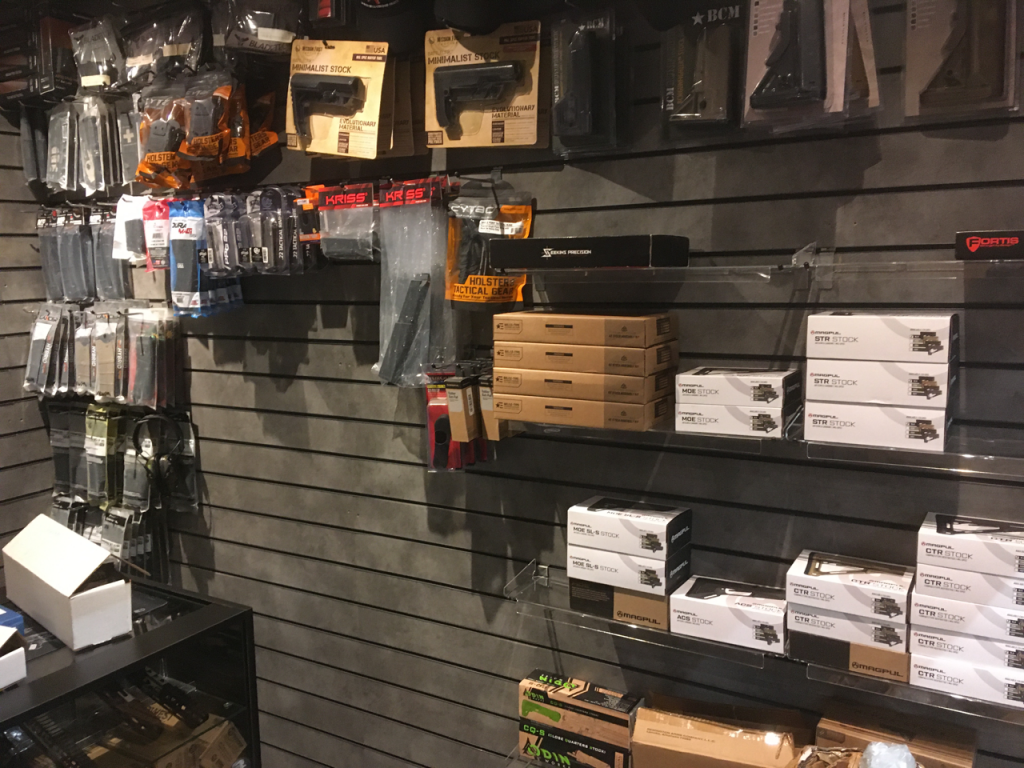 Wayne is also a keen shooter – particularly Mini Rifle and fully intends to get a full programme of club events and competitions organised for members, plus firearm maintenance, cleaning and ammunition reloading.
But, let's get back to the range. The vast concrete mill yard offers acres of safe parking and, as the range is a couple of floors up, you get to tread the well-worn stone steps, following the ghosts of a generation of cotton workers who kept this mill and a couple of hundred like it, churning out cotton fabric in Oldham in the first half of the 20 century. Amazingly the mill is in surprisingly good condition and is currently undergoing a complete restoration by its enthusiastic owner. As Wayne is keen to encourage those less able to enjoy shooting, there is a large lift available – which would easily accommodate half a dozen wheelchairs, so no problem with disabled access.
Wayne and his business partner Charlie Hayes actually started work on the range pre-Covid, working non stop to get the facility open but then……………..
At least they now had the time to do everything properly and secure all the necessary approvals and licenses. And they have done it properly.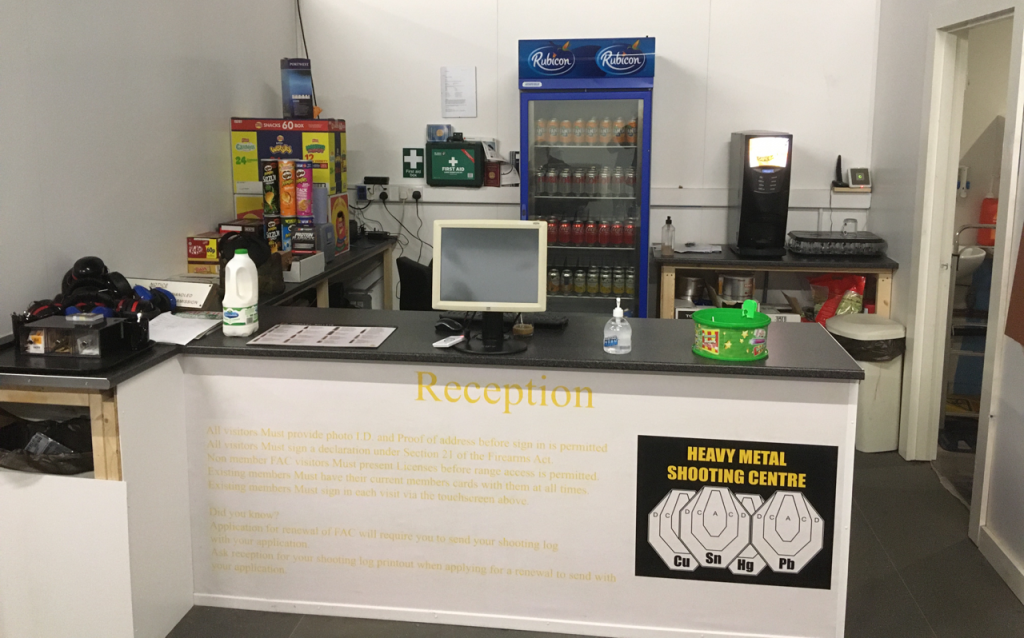 When you enter, via a secure steel door, there is a large recreation area and café bar. A computerised sign-in screen offers an easy registration with a chipped membership card. This means that a record of members' visits is recorded and stored – very useful as this information is often required by the police when asking for variations and renewals.
Hot and cold drinks and snacks are available and there is plenty of room to sit and chill. In addition to the shop, there is also a reloading room (which is currently being fitted out) plus of course modern toilet facilities – which are disabled friendly. There is also a well-stocked armoury, built to s5 standard – useful if a member needed to store firearms whilst on holiday or WHY.

The 50 metre range has 10 firing points – six standing with a bench and four which are reserved for the less able – who may require to shoot sitting or from a wheelchair. The benches are separated by screens – to contain blast and noise from fellow shooters. The floor below the benches is padded should prone shooting be your wish.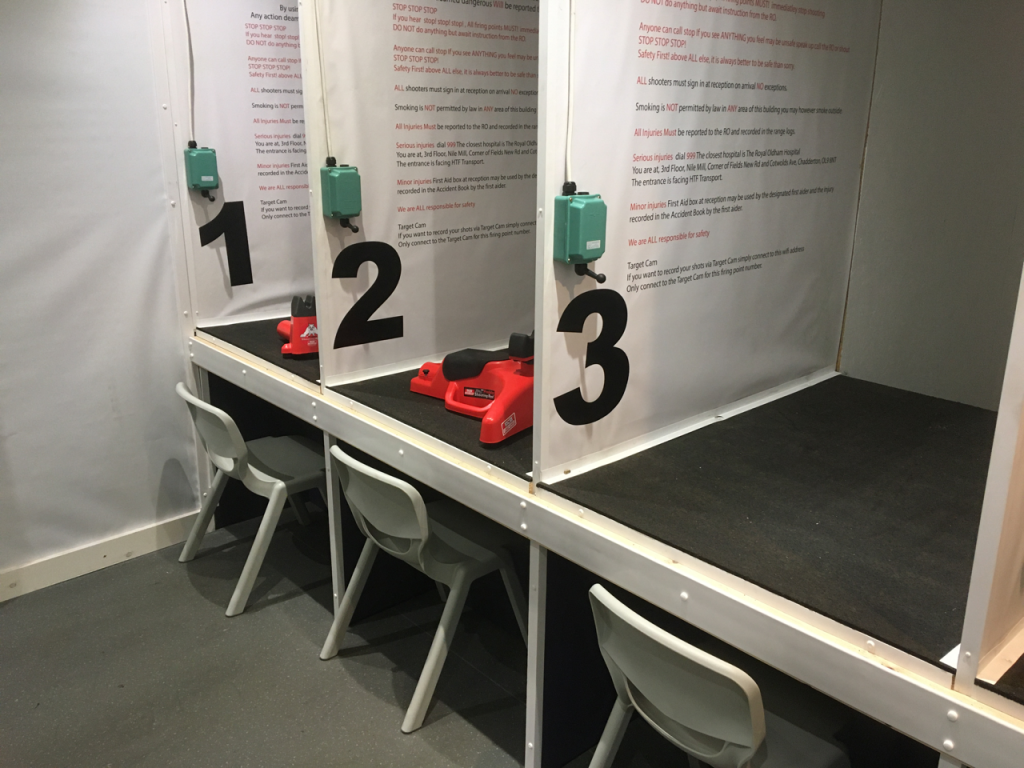 Wayne has also splashed out on a push-button target-retrieval system and a further nice touch – each target is monitored by a small camera which will transmit a screen-shot of your target back to your smart phone as you shoot – impressive! I also had a stroll down to the bullet-catcher, which is made from rubber crumb – very effective even with fullbore rifle loads.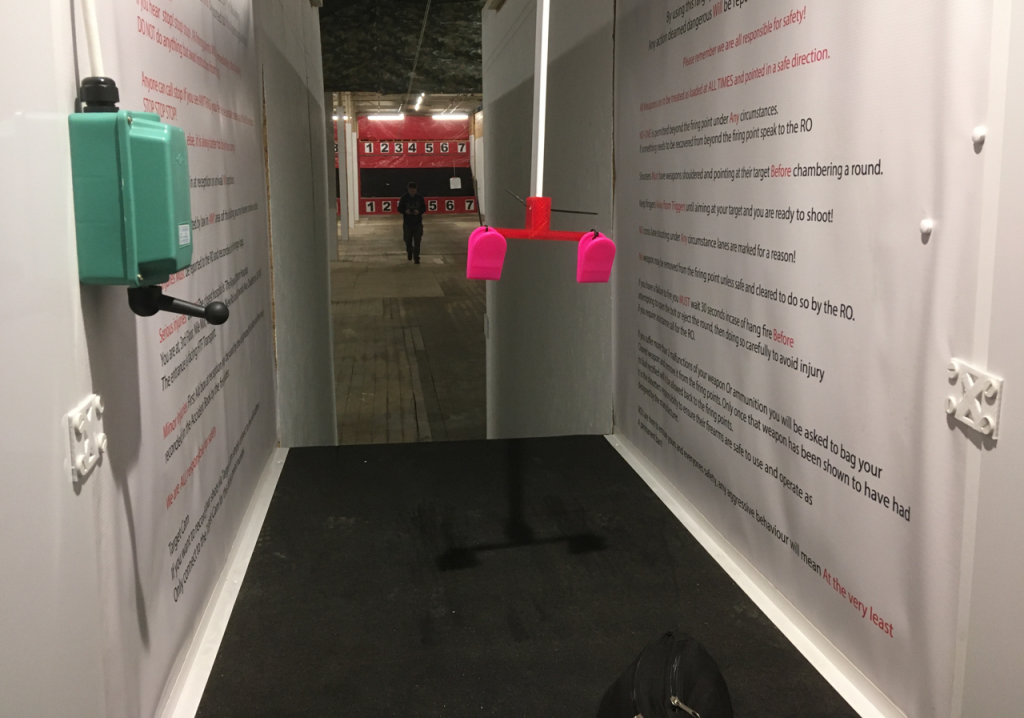 Membership is of course open (details of various categories on website or email membership@heavymetalsc.co.uk ) and Wayne offers a generous discount to armed or ex armed forces and serving front-line emergency service operatives. First-time shooters are welcome (just bring a photo ID and proof of your address). If you are an airgun shooter – bring it along. Experienced Range Officers are on hand to assist with safety and gun-handling to ensure everyone has a safe and enjoyable experience – which is exactly what got me into shooting 30 odd years ago!
For more information check out www.heavymetalsc.co.uk