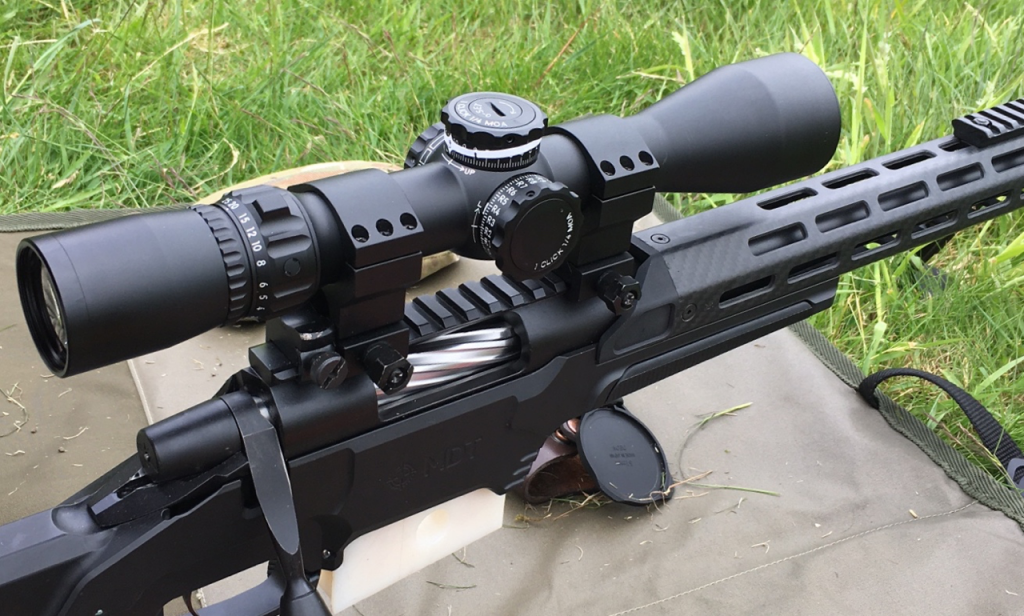 We all like good scopes yes? By 'good' I mean high-end optics with accurate adjustment and faultless build quality. Yet, we don't all buy the same scope, so what influences our choice? Over my shooting life I've had just about every popular scope – Nightforce, March, Nikon, Schmidt & Bender, Vortex, Leupold, Sightron, Weaver, Kahles, Zeiss and one or two unmentionables! All served me well at the time – so how do we choose?
Several things must be taken into consideration – not least price, though to some extent this should not be the deciding factor. So, for the moment, let's ignore the cost and look at the other features that influence our choice.
First or Second Focal Plane
So, are you a target shooter – i.e you always shoot at known distances on a formal range and, if so, a second focal plane (SFP) scope is probably your best choice. If you shoot at unknown distances 'in the field' then there are advantages with a first focal plane (FFP) scope. Equipped with a suitable reticle, you can gauge distance and your 'aim-off' allowance will be the same – no matter what the magnification. This is a problem with variable SFP scopes that come with range-finding reticles (like the mildot) – they only work as range-finders at one magnification – which is usually not the maximum………
The Reticle
Again this depends on use. The target shooter will often be shooting on a high-contrast target in white or black or a combination of high contrast colours. The target shooter usually has time to consider his shot and carefully place the reticle, so a fine, simple (crosshair) reticle will help here. You may also like the stadia-type crosshairs – which allow you to better judge aim-off – I have these on my two Vortex 15-60 but honestly, although I aim off all the time in F Class, I've never used the hash marks – I simply use the target rings. If hunting – against a natural background, the fine reticle may be difficult to see so, a heavier 'duplex' style reticle will help. For the FFP user, a range-finding mildot or 'Christmas tree' ret. will be useful to take full advantage of FFP.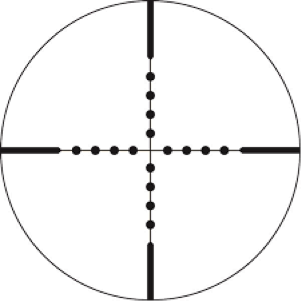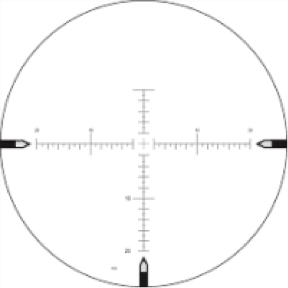 Magnification
It is often said that you can't have too much magnification with a rested rifle and to some extent this is true. For example, most 100/200 yard benchrest shooters will use at least a 40x fixed-power scope – the benchrester needs to clearly see his shot-holes and can 'half' or 'quarter' the shot-hole with an ultra-fine reticle. Contrast this with the recent ELR King of One Mile shoot in France last year where the winner was happy with a 5-25 magnification range. But of course, he wasn't shooting at 6mm shot-holes but rather a one metre-square steel plate – albeit a mile away! I have a Vortex Golden Eagle on my FTR rig but I don't think I've ever used it above 40x.
Build Quality
This is perhaps the most difficult thing to assess so, this is where we tend to rely on reputation and cost. The top scope brands didn't get their reputation through fancy advertising! Scopes that break will quickly fall out of favour with experienced shooters. Who wants to travel halfway round the world to a competition only to be let down by poor build quality? However, good build-quality doesn't mean that you can use the scope to drive in tent pegs! It means that in normal use it won't let you down.
However, some scopes are renown for their robustness and, if you intend chucking your rifle out of a helicopter, you need to know which ones will take that kind of punishment. I well remember the owner of US Optics at the Shot Show chucking his scope down the isle, bouncing it off the floor!
Image quality
Many years ago I used to write for a popular monthly shooting magazine and testing scopes was a regular requirement. In those days, European and Japanese glass was far superior to Chinese lenses and occasionally I would return a Chinese scope rather than tell the truth about the glass – which would be little better than looking through a fish-tank with some examples! Of late, even Chinese glass can be acceptable but beware – there is still 'fish-tank' glass around!
However there are various 'aberrations' that occur even with good lenses and although such aberrations would be unacceptable in high-end camera lenses, with a scope, we tend to look through the centre of the lens as opposed to the edges – where image fall-off is most obvious and 'fringing' (that blue-green border often seen when looking at a high contrast image such as a target) can be off-putting but it does not normally degrade the image sharpness. If you really want good glass, look for ED lenses. ED means 'extra-low dispersion' – referring to a type of glass that disperses light less than ordinary glass. Dispersion means breaking up light into its constituent colors – causing the aforementioned fringing.
Weight
This Is often the deciding factor with the serious competition shooter. Many competitions have a rifle weight limit. For example, the Light Varmint Class in benchrest has an all-up limit of 10.5lbs. Few LV guns will have a scope weighing more than 24 ounces – shooters preferring to put their weight allowance into the barrel. The now discontinued Leupold 36BR weighed 15.5 ounces and was used by 95% of BR shooters world-wide. However, the advent of carbon-fibre stocks saved a few ounces and popularised scopes like the fixed-power March and the new Leupold – both available with fixed 40, 45 & 50x magnification.
Similarly with F Class – or to be specific FTR – where the weight limit of 18lbs must include scope and bi-pod, most shooters will go for a variable of at least 8 – 32 power or greater. However, this means quality scopes weighing over 2lbs – like the Nightforce NSX and Schmidt & Bender – are rarely seen on FTR rigs. Nightforce produced their 15-55 Competition scope (28oz) specifically for the Class – also Leupold with their 7-42 (26oz) and the Vortex Golden Eagle 15-60 (29oz). The 10 – 60 March is also amongst the lightest at 26 oz so very desirable amongst serious 'effers.
Back-up/Guarantee
Of course, we hope we never need this but, if you do…….! I reckon that Leupold score high here – a lifetime guarantee and you don't need to be the original owner. And what's more I have used the Leupold guarantee service on more than one occasion and it is top notch. Vortex go even better by offering a similar 'no quibble' guarantee and even include accidental damage. I have two Vortex and fortunately both are working faultlessly so I haven't tested the guarantee. I also know that Schmidt & Bender offer a great after-sales back-up and I've used their reticle swap service but never made a guarantee claim. I once tried to get a Weaver repaired and I couldn't even find where to send it! That was a good few years ago – hopefully things have improved. Moral – check the scope manufacturer's guarantee!
The 2.5 – 25 March
So, let's get down to my latest purchase – the March. How did I come to choose this scope? Well, one of my favorite disciplines is the McQueen competition. It's very popular at my home club with regular monthly, year-round shoots and a hotly contested Championship. The McQueen is shot over 200/300 yards and a variable with a max. magnification of 20x is ideal.
My McQueen-specific rig was based around an Accuracy International AX folding chassis, 6.5×47 Lapua chamber, BAT VR action and a Leupold Mk4 8.5-25x scope in SFP with mildot ret. It was a good set-up but, despite its stubby 20 inch barrel, very heavy. Not that weight is a disadvantage, it was a great rifle but I just got tired of lugging 20-odd pounds of kit around Diggle's Pennine hills. Also, although the Leupold Mk4 is a well known quality tactical scope, I didn't particularly like the mildot ret. and eye-relief seemed overly critical.
The McQueen competition requires snap shooting – the target appears without warning for just three seconds at a random 'window' – in this time you must locate your target (we shoot in pairs) swing the crosshairs onto the target and release the shot. However, with the Leupold's eye-relief being quite critical, when swinging the rifle onto target, the ret would occasionally 'black out' – just as I was about to pull the trigger – aargh! Not acceptable!
I ended up ditching the AX chassis and going for an MDT ESS chassis with carbon-fibre fore-end and a slimmer 22 inch barrel. Still using the BAT VR but chambering is now 6mm Creedmoor. I've managed to shave about 6lbs off the rifle but I would really like another scope with a simple duplex crosshair. Magnification used is about 12x at 200 yards and 18x at 300 yards – to include the whole 'wall'.
The Bank of Covid
I'm aware that Covid pandemic has been a nightmare for many workers. I'm fortunate to be retired but I've missed out on a year of shooting and a few holidays. I say 'holidays' – mine tend to evolve around shooting trips in some way. But my bank account was healthier than it was a year ago so, I felt justified in buying something that I didn't actually need – a new McQueen scope! I've also built a 'lockdown' rifle that needed a scope so the Mk4 Leupold will not gather dust.
I looked at a few tactical-type scopes. Though when I say 'looked' I mean internet looked – with everything shut down. Main consideration was the reticle and the weight plus a magnification range that would cover the McQueen requirement.
I had a shortlist – I'm looking for a simple duplex type ret. and max. weight of no more than 24 oz and preferably SFP.
1. Leupold VX6 3-18 (light and compact, good duplex ret. but tiny turrets)
2. Nightforce NX8 2.5-20 (8oz heavier than the March, busy rets.)
3. Schmidt & Bender EXOS 3 – 21 (at 32 oz much too heavy but a nice duplex ret.)
4. Vortex Razor HD Gen2 3-18 (can you believe, almost 3lbs in weight plus a Christmas tree ret.)
5. March 2.5-25 (light, compact, simple duplex ret.)
It wasn't too hard to pick the March. The March optics are legendary and price-wise it was very competitive. It's the lightest and shortest scope on my short-list at only 12 inches long and at 20 ounces, the lightest of the lot. And that ret. – a simple duplex – just like all scopes used to have before someone got a bit too creative……. Of course if you prefer more lines on your ret. then March offer plenty of choice – nine to be exact. So lets have a closer look at what we have.
What's in the Box?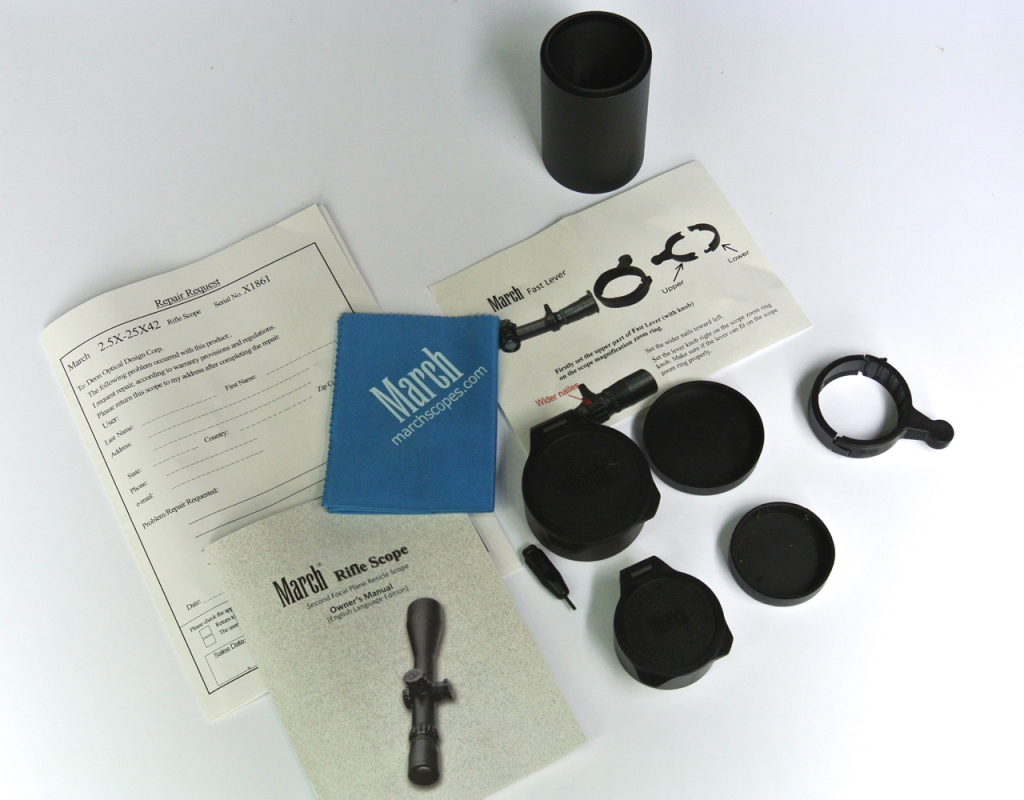 Some high-end scopes don't even come with lens caps these days. To be honest I don't like flip up caps but I do like slip-on scope caps when cleaning my rifle. The March came with both flip-up or slip-on – your choice. There's also a sun-shade (or rain-shade if you prefer!) and one of those zoom assist levers – very useful. The instruction book is in proper English – should you need it – plus an Allen key for turret adjustment and lens cleaning cloth.
Features
I wasn't particularly concerned with massive amounts of windage and elevation adjustment but I was pleasantly surprised to see that the scope has 100 MOA of each. The turrets are superb – large enough to grip with cold hands but not silly-high and very clearly incised with easy to read markings, as is the side-focus turret. The turrets are reassuringly stiff – I don't like slack turrets – which could move a click or two if snagged when sliding your rifle out of its slip.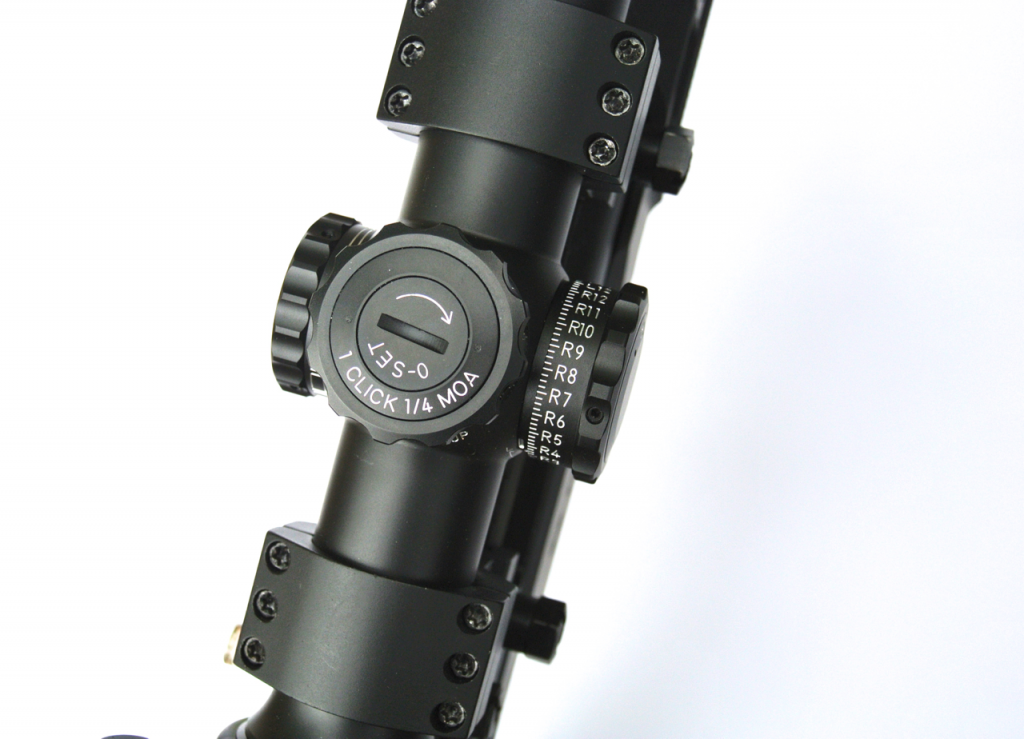 The elevation turret can be zeroed easily with a coin but at this stage I haven't bothered. With the range closed it was simply a matter of bore-sighting and then zeroing when I get chance. That's the reason for the white sticky paper round the elevation turret – my first opportunity to zero will probably be my first McQueen comp so I'll mark the paper with my 200/300 yard zeros.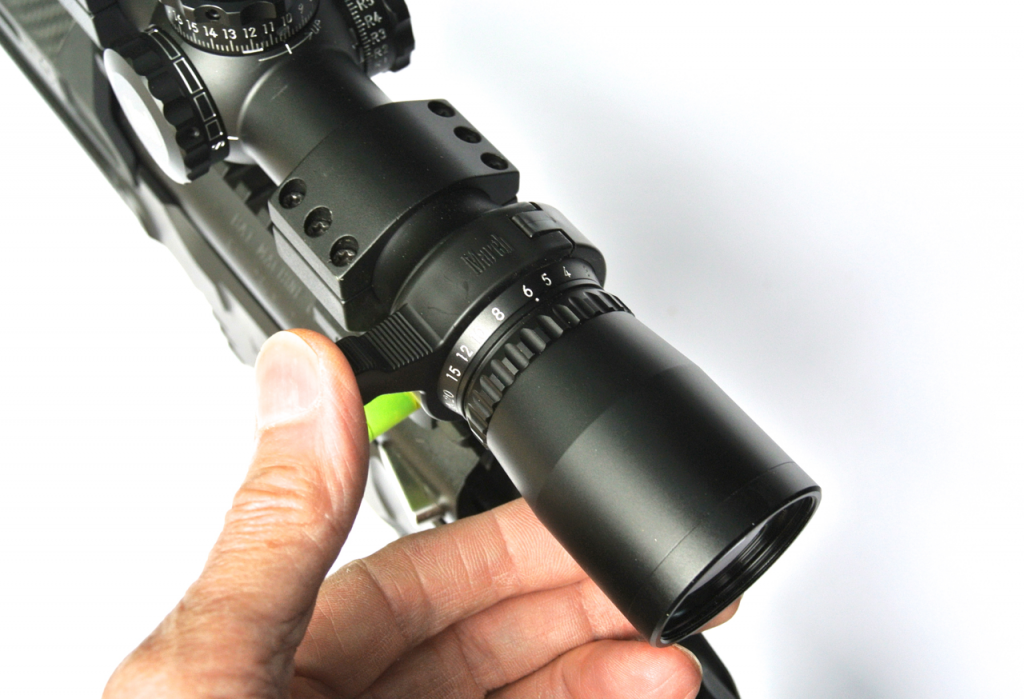 I also fitted the zoom-assist lever – a simple 'no-tools' clip-on device but very useful for McQueen where the magnification is adjusted between the two distances.
Reticle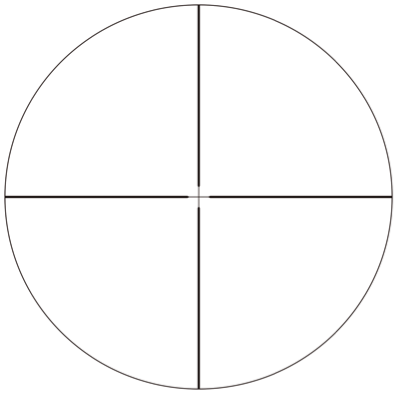 It's a duplex of course – or Di-plex as March prefer to call it. It's one of nine reticles to choose from and honestly they are all 'shootable' – I do quite like the stadia-type crosshair – useful when aiming off but in the McQueen, there's just no time for any of that – spot your target, swing the crosshair onto the nose – bang! Three seconds and the target's gone!
March Scopes UK had to special order my duplex ret – they just aren't popular these days with shooters now hooked on stadia lines, dots and Christmas trees. I must admit the duplex ret takes me by surprise every time I look through it – it looks a bit stark. If another shooter has a look, the ret is the first thing mentioned but I really like it – it does exactly what I want – nothing more. It's not hard to see why these rets were on almost every scope 30 years ago.
Guarantee
Finally, the one feature we hope we never use. March offer a ten-year guarantee and you can be assured that whilst we have Gary Costello as the March agent, customers will be treated with the respect they deserve. Gary of course is a keen shooter and World F Class Champion and he knows how important our optics are to us and you can be sure of great service should you need to use that guarantee.
First shoot
In conclusion, I'm delighted with my purchase but of course due to Covid I haven't shot it yet but our first McQueen comp. of the year is coming up at weekend and I've not even managed to get a 100 yard zero so I will be winging it a bit.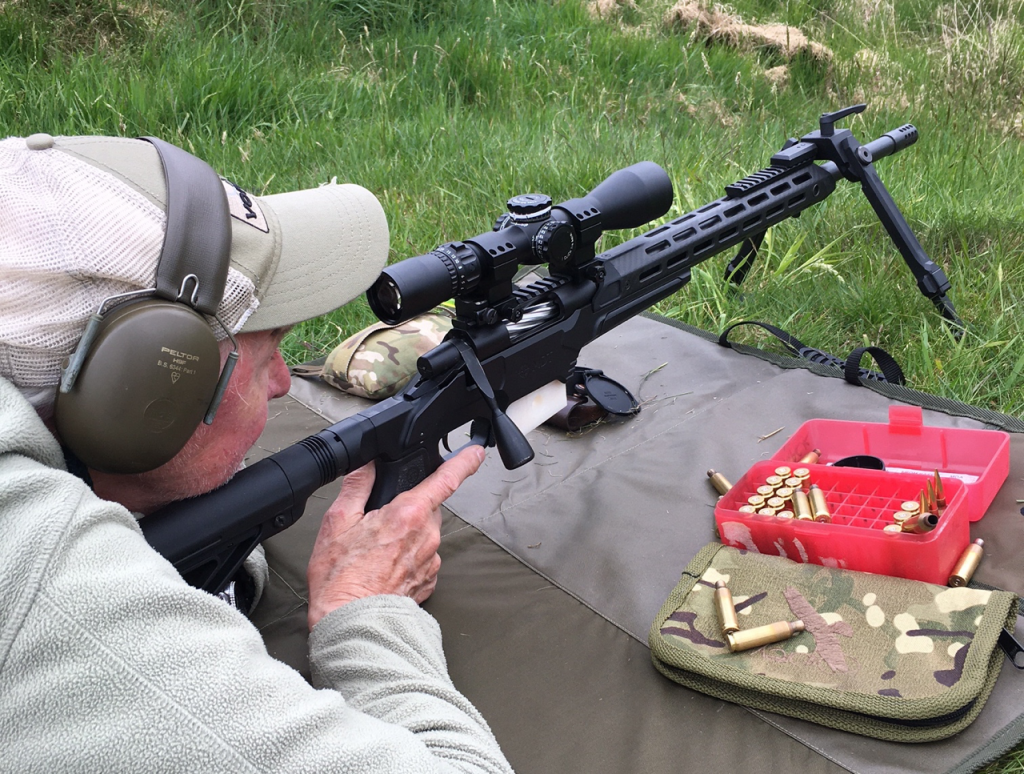 Well, it was great to be back. My scores were 'nothing to write home about' but that was in no way down to the scope – more lack of trigger-time. I loved the March. However, my 300 yard 10-shot group was sub MOA so not too shabby. I love that simple duplex ret. and this time no eye-relief blackouts so that was great.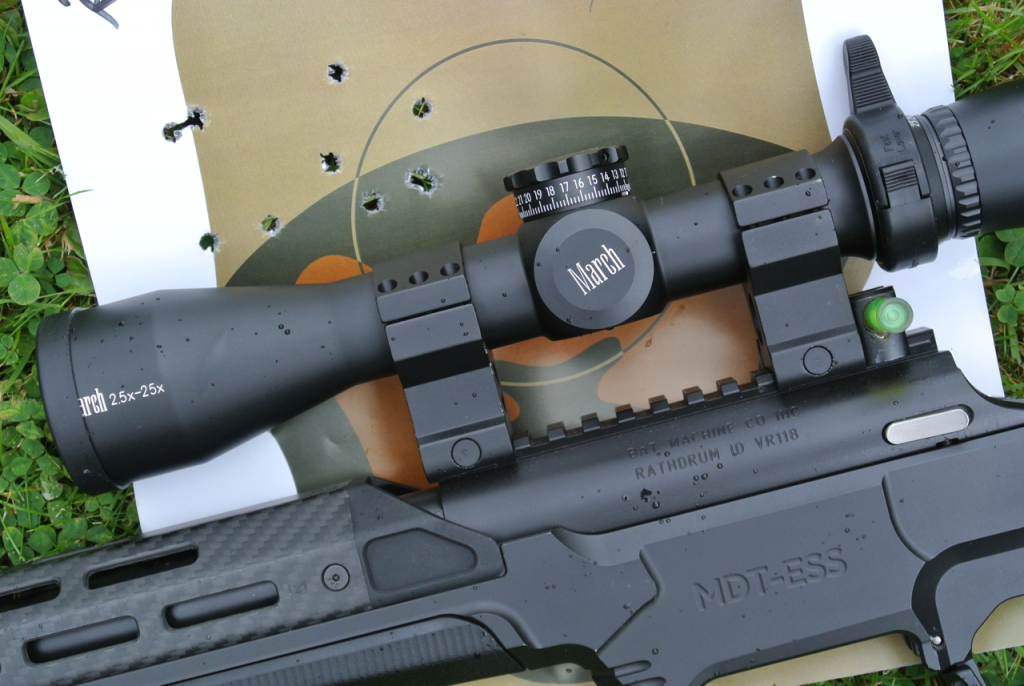 If you are interested in a March, check out the website www.marchscopes.co.uk