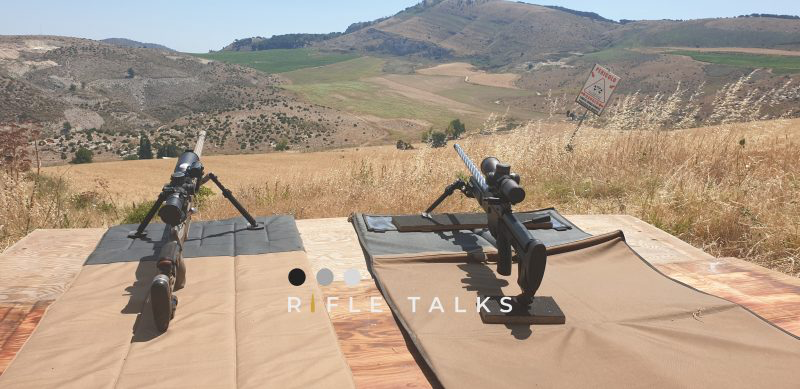 Our roving ELR shooter and Target Shooter contributor Rod Formosa is going one better than just shooting ELR – he's organising a competition! You will remember Rod's last report was from Sicily and, after making several visits he's decided to put this location on the map by hosting a shoot.
Rod has, until now, stuck to shooting so why get into actually running a shoot? Let's find out.
Vince: Hey Rod, can you tell us more about the location where Extreme Shot One Mile Italia will be held in March 2021?

Rod: We've done a few trips to this range facility in Trapani, Sicily over the last months which you have also covered. We think it's well placed to host an international ELR event. It's 1 hour to Palermo airport as well as nestled just 30min from Erice and San Vito Lo Capo, the latter known worldwide for its beautiful coastline and the restaurants peppering it- also a good visit for the rest of the family. Google it. You can even take a ferry from Genoa, Italy this way and if you enjoy driving, you're in for a spin and lovely rolling scenery.
We happened to be here when covid had already started and there was still a good vibe nothwithstanding everything the world is going through.

Vince: What about the range itself?

Rod: It's a privately owned range nestled between vineyard, olive trees and an adjacent forest on the one side and rolling down the hill towards the cliffs on the opposite side, sheltered by a large quarry face on the west. It creates interesting wind-reading that will challenge even seasoned British shooters I've met at Diggle, Bisley and other clubs. Picture it this way, it's about 3x the size of Diggle and and typically dry.

Vince: How is it different as an event from other ELR events being held?

Rod: We want shooters to shoot as much as they want to before the event. As you know I travelled alot for my shooting over the years and making sure shooters get enough bang for the miles is important, to make the trip worthwhile. Shooters will also get to shoot all the rounds during qualifiers so you're not 'out' on the first target if you miss – you get to settle in.
You can bring your big rifles (except 50BMG) with you, there's plenty of space to check your loads on gongs or paper targets even though the comp itself is limited to .338 bullet diameter.
We're working to get the trade to be present at these events in order to ensure shooters get to see and try some of the new kit coming out. It's gun-friendly – you can also shoot pistols, semi-auto rifles, carbines, basically all the good stuff that most of you guys remember in the 80s in UK. You get to enjoy great food and wine as well and we'll do our best to have some of that goodness during the event too and we'll have some shelther in case you bring the weather with you!
Finally if you don't get to shoot because of Covid, we'll refund your entry fee.

The program can be found here in all three languages EN, IT, FR