Well it's that time of the year again and we finally – after what seems like an eternity – arrive in Denver at our hotel. After a good night's sleep, the following day we head out to the Mile High Shooting Centre where all of our rifles and gear are sItting on two pallets waiting for us, after being shipped down from Accuracy International North America (Virginia).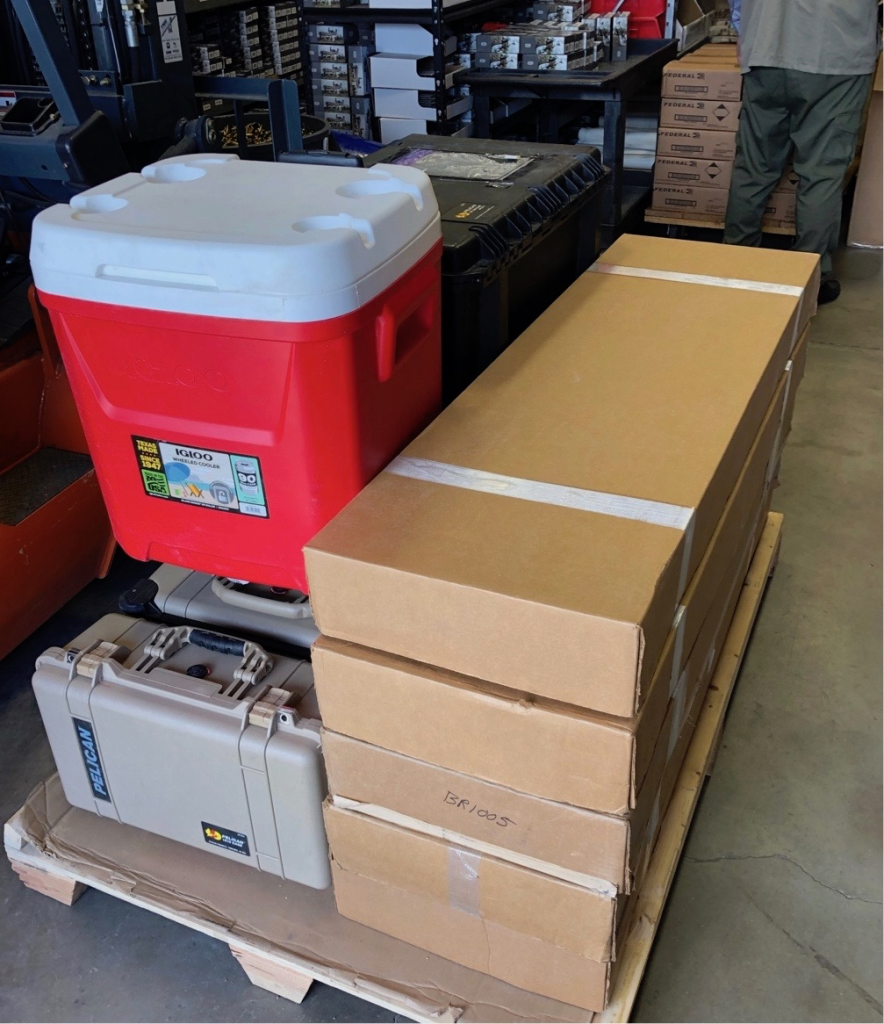 After unpacking and assembling the rifles a good clean is needed – as these are brand new Bartlien barrels and, we have a little bit of machining to do to the rear of the butt-plate assembly to enable the fitting of a flat plate. This is to match the rear rests that Dave has designed and produced for this years competition.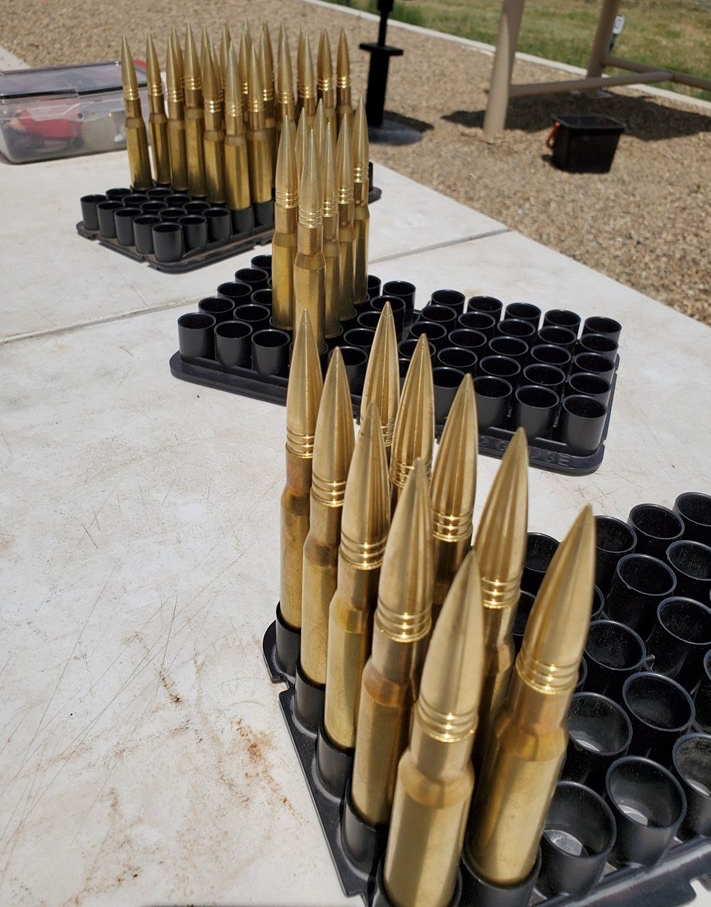 It looks like a long day as the temperature in the building was in the high eighties but it was my pleasure to see two brilliant machinists at work, Dave Walls and Brett Walls.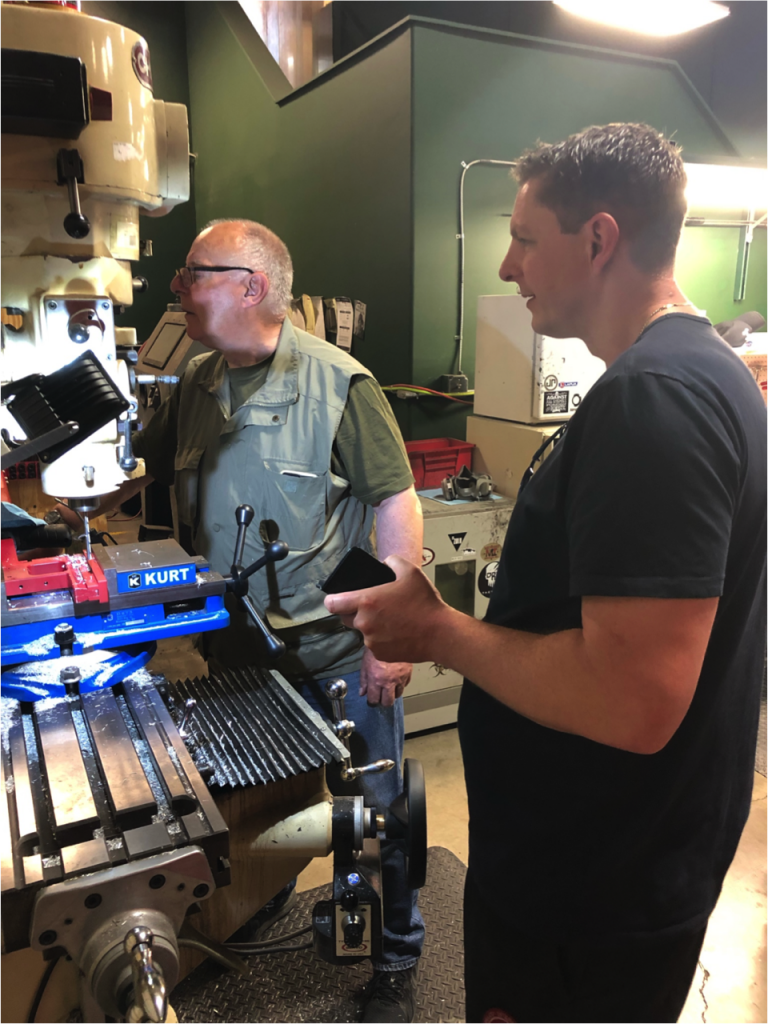 Feeling very privileged to be standing watching how easy they made it look.
One year seems to have passed in a blink of an eye – Raton we are back! Six months post back surgery and I am very nervous as to what is going to happen when I pull the trigger. To top it off, it looks like I am first up with the 32 pound Light rifle (the punisher).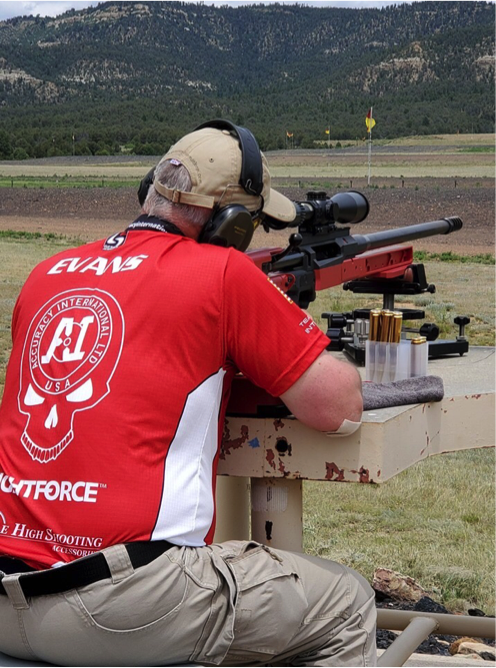 What a place this is to shoot. I'd estimate 10 to 15 mph winds, with a full wind-reversal in the relay at any time, resulting in a two to three minute change. You would not think that a 795 grain 50 calibre bullet would literally move from one side of the target board to the other!
First full day of shooting and I found myself off to one side off the bull – nice groups but just not in the black. The V bull is six-inches and the ten-ring is twelve-inches. Not an easy task using a 50 cal. rifle. Before we know it, the first day is over and everyone has had a good day with plenty of stories of 'the one that dropped out of the group' to tell.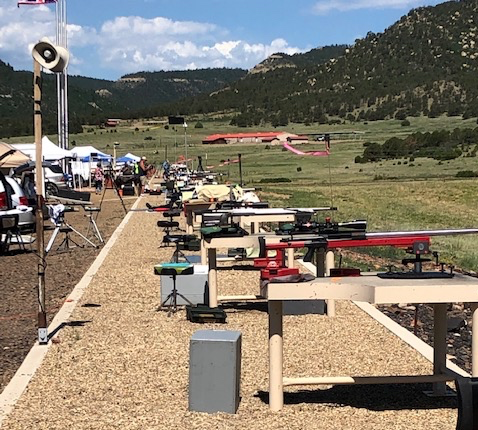 Second day and some really nice groups being put in by all four of us. The fourth team member is Scott Seigmund, head of Accuracy International North America. Scott is a very good shot and I have to thank him for all of his help during our trip.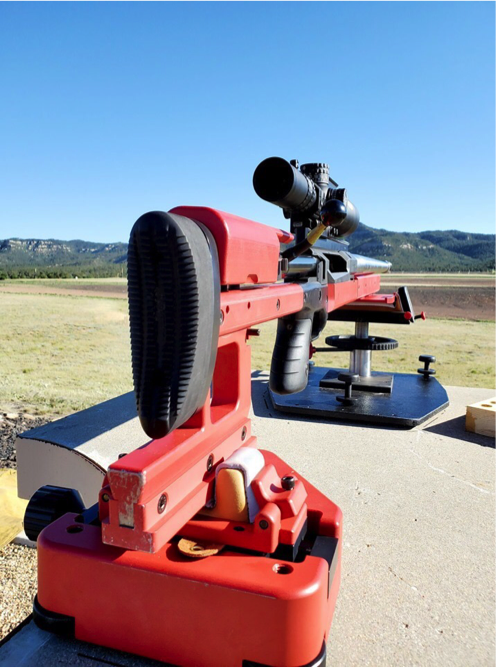 Good photo of our rear back rests and all of the work that has gone into their manufacture by Dave and his son Brett.
Day two went really well and we where all happy but feeling like we had done ten rounds with Mike Tyson! As always there is a dinner laid on before the award ceremony starts.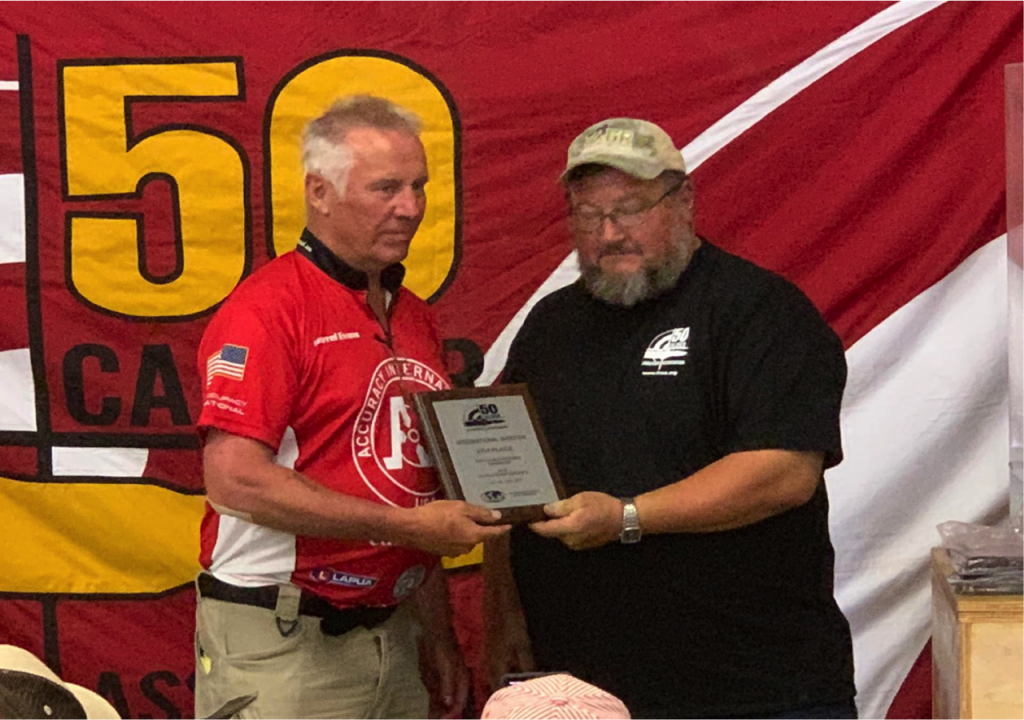 Just got back to my seat and my name was shouted for fifth place in the international shooters class, very happy to have got a result and pick up a really nice trophy.
Ady Newbury got a fourth place in the International class but, to top it off, Dave Walls got a first place in the International shooters class. Then we found out that our Accuracy International team had come fifth in the world.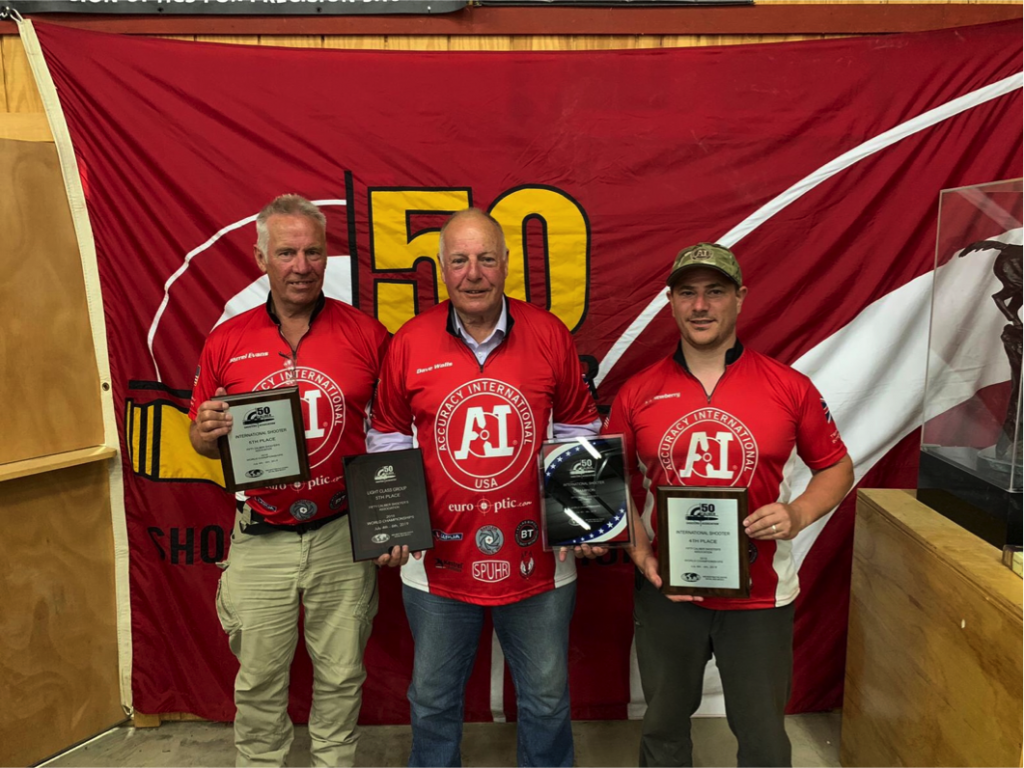 Really good photo of the three of us at the awards ceremony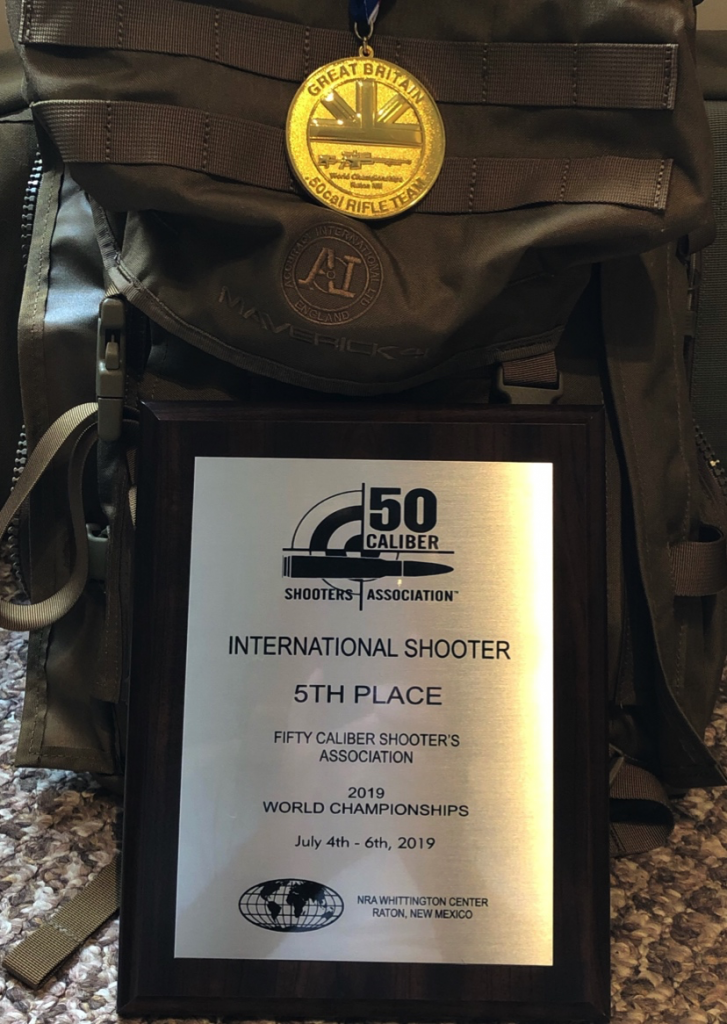 Well that's it for another year, back to the hotel for our last night in Raton. Everything is packed up, ready for the journey back to Mile High Shooting Centre in Denver for one night and then our flight home the next evening.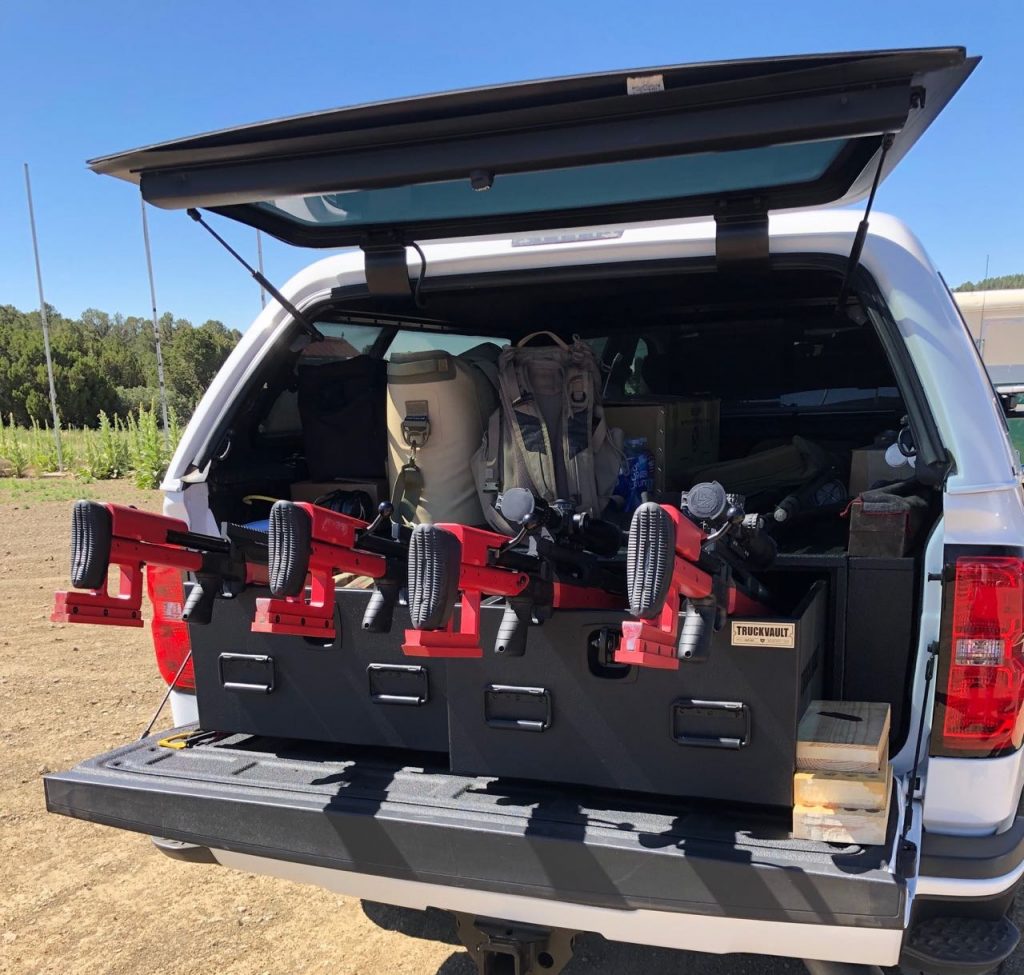 A really great event and, as always I would like to thank Accuracy International and friends old and new for all of their help – especially Dianne and Randy at Mile High, for their 250 dollar voucher that I just happened to win! Also, a big 'thank you' to Brett Walls who carried my gear all week.
Thank you all.
Darrel