BCM may well be a company you've never heard of. Neither had I – until about 10 years ago when I visited their stand at the German IWA Classics shooting show – the largest gun show outside of America.
If you've ever been to IWA, or indeed the Shot Show, you will know that there is often very little on display for the serious competition shooter and, for me, the BCM stand was an eagerly anticipated visit. Based in Italy, BCM worked with CNC way before it became popular with the gun trade and I would marvel at their beautiful stainless-steel bolt-actions and benchrest stocks CNC'd from solid aluminium billet.
Long-range benchguns with barrel-block stocks were the preserve of a few American gunsmiths but BCM already had them in production, along with other goodies for the precision rifleman. Now, they also cater for the F Class and tactical shooter and indeed, run their own F Class Team.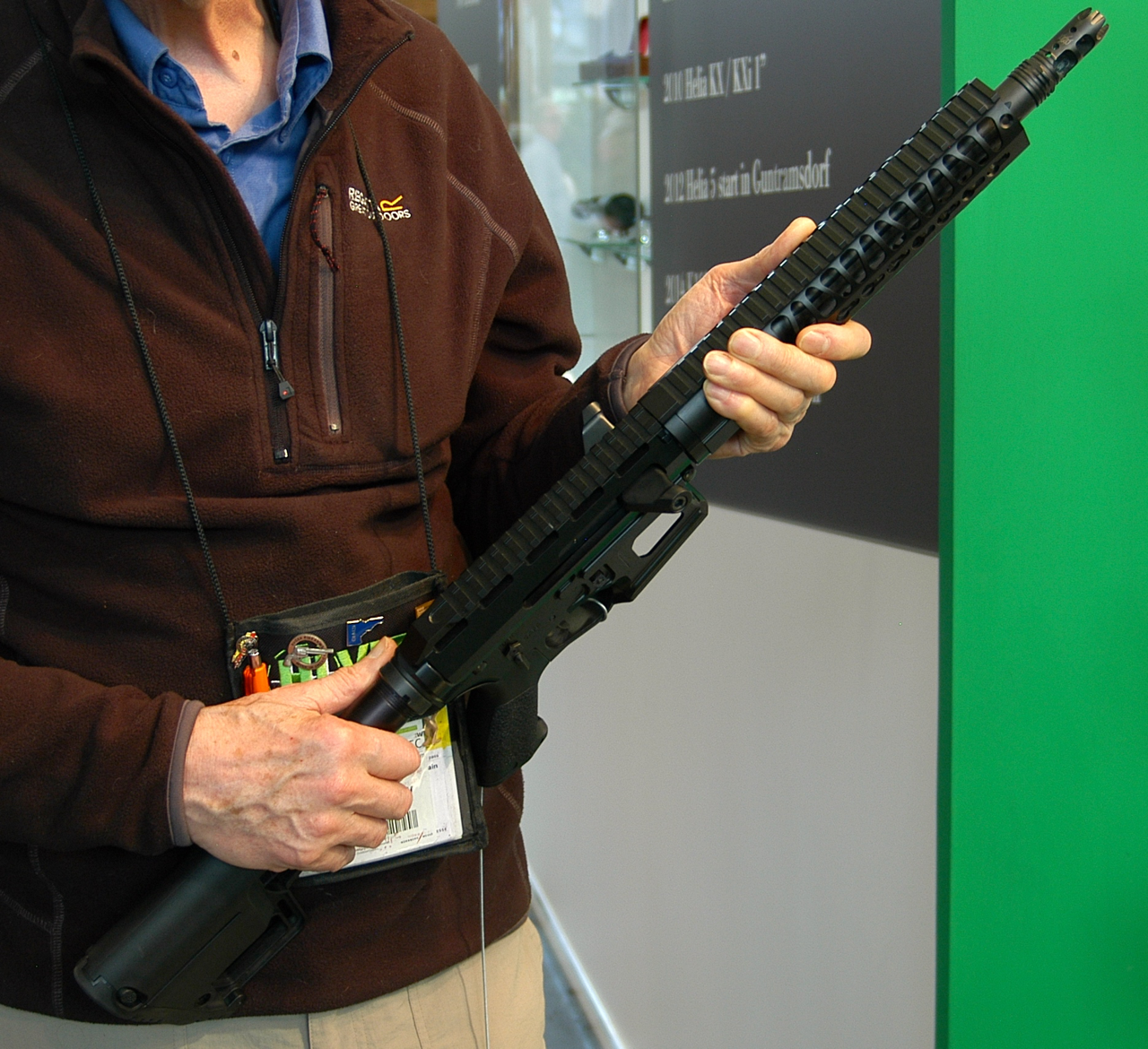 BCM also have a military arm with some interesting but unobtainable stuff on display but, a couple of years ago they were show-casing an AR15 clone built for the UK market. It looked – like all the BCM stuff – an impressive bit of kit but it has taken two years for it to land on UK shores. (Note ambidextrous cocking handles on pic above – taken at IWA in 2017)
If you've ever visited the F Class Europeans at Bisley in September you can't have failed to notice the smartly dressed BCM Team of Italian F Class shooters and, these guys can shoot! It was through a meeting at said Europeans that Fox Firearms became the BCM UK importer for their straight-pull AR (or SPAR) as BCM call it) and Brian Fox has just handed me the first of the SPARs to arrive.
First impressions? Well, I'm not perhaps the best person to review an AR but, I have built a couple, shot a few – particularly semis in the States and seen plenty at my home range, where CSR/Practical Rifle is a very popular discipline.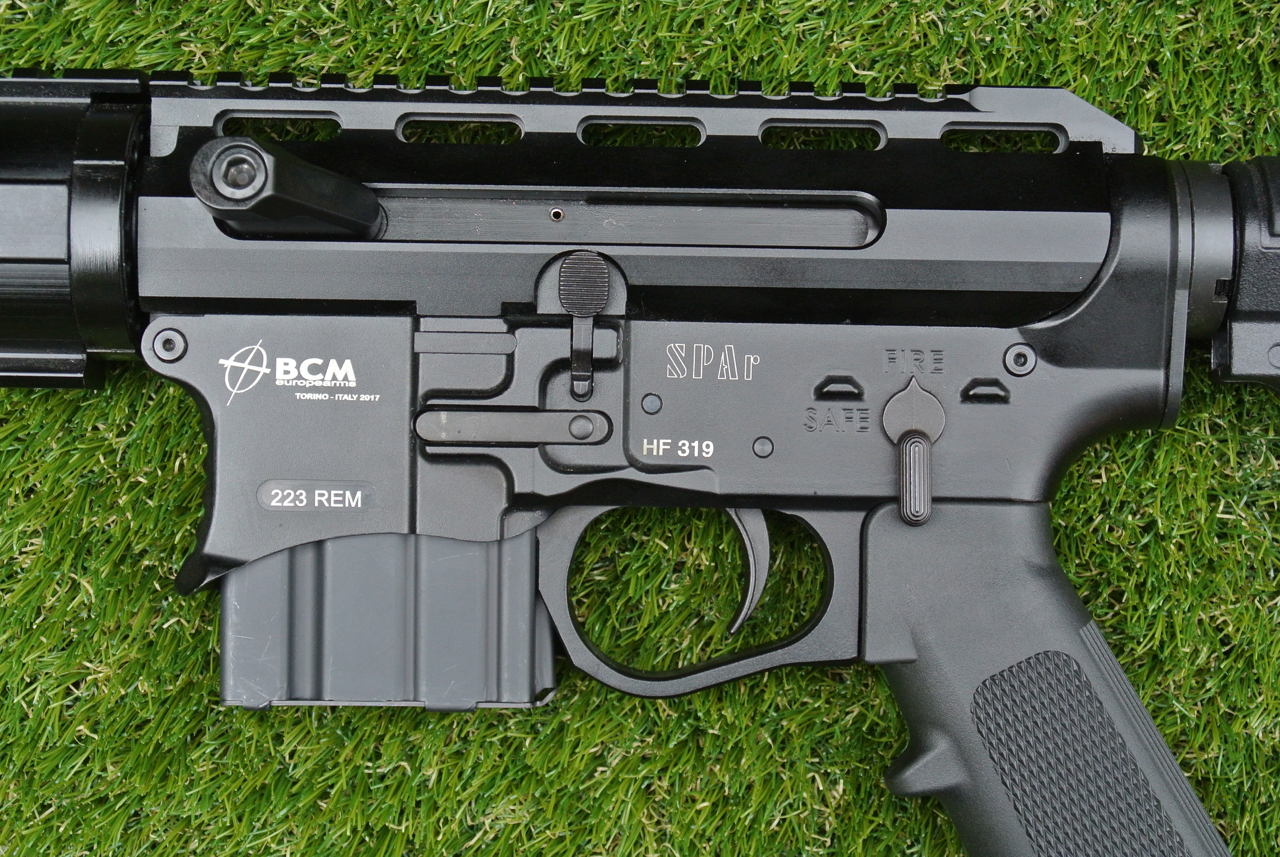 So, how does the Italian AR stack up? First off, the 'lower' – the BCM lower is wholly compatible with the traditional AR design with regard to triggers, magazines, controls etc. though the versatility of CNC machining has lead to several detail cosmetic changes but, existing AR users will be immediately familiar with the SPAR and indeed, it is also compatible with any AR 'upper'.
Of course, the BCM upper lacks the semi-auto gas system and cannot be operated as – or the bolt converted to – semi-automatic function, thus making it UK-legal.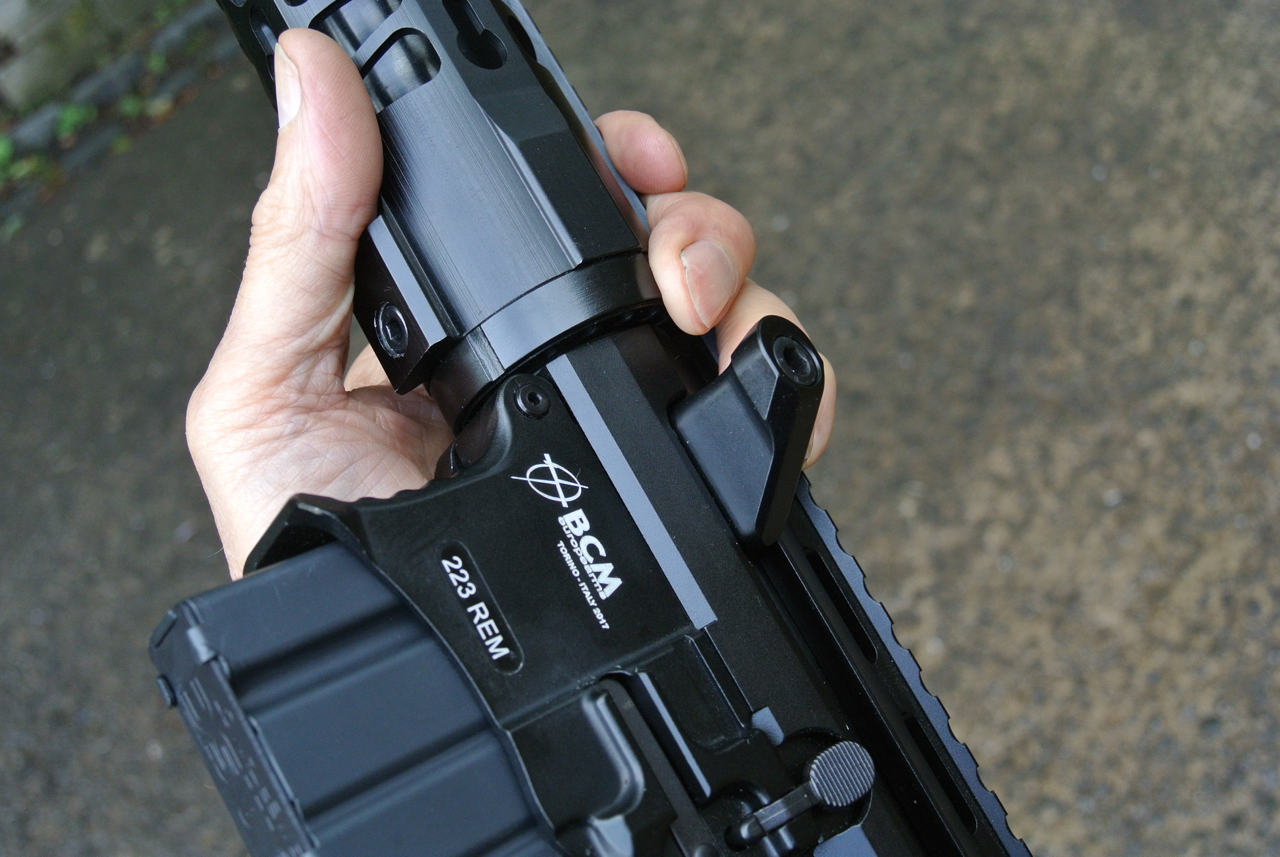 The bolt is operated with an ambidextrous handle, though the test rifle only had the cocking-lever on the left but, as you can see from the photograph below, the bolt is machined and tapped for a right-hand handle. The upper comes with a built-in Pic rail, which aligns with the one on the handguard.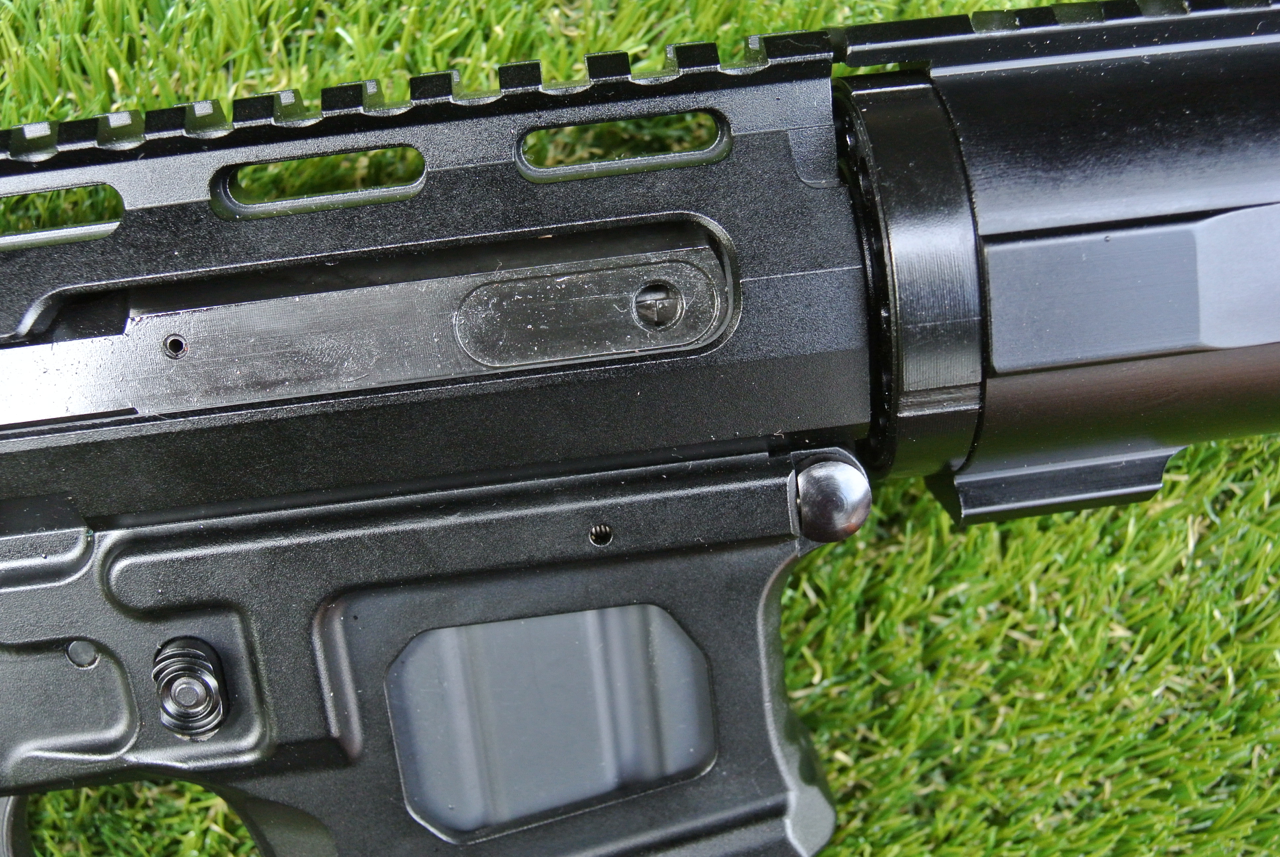 The 18 inch 223 barrel is hammer-forged and should be as tough as nails. The profile is quite heavy, tapering from 25mm (just under an inch) at the breech to 22mm at the muzzle (0.86 inches). The muzzle comes threaded for a brake/flash-hider and a thread-protector is supplied. I'm not certain if the BCM manufactured 'brake is classified as a flash-hider – which for some unknown reason is a s.5 item in the UK – and maybe this is why it is not supplied.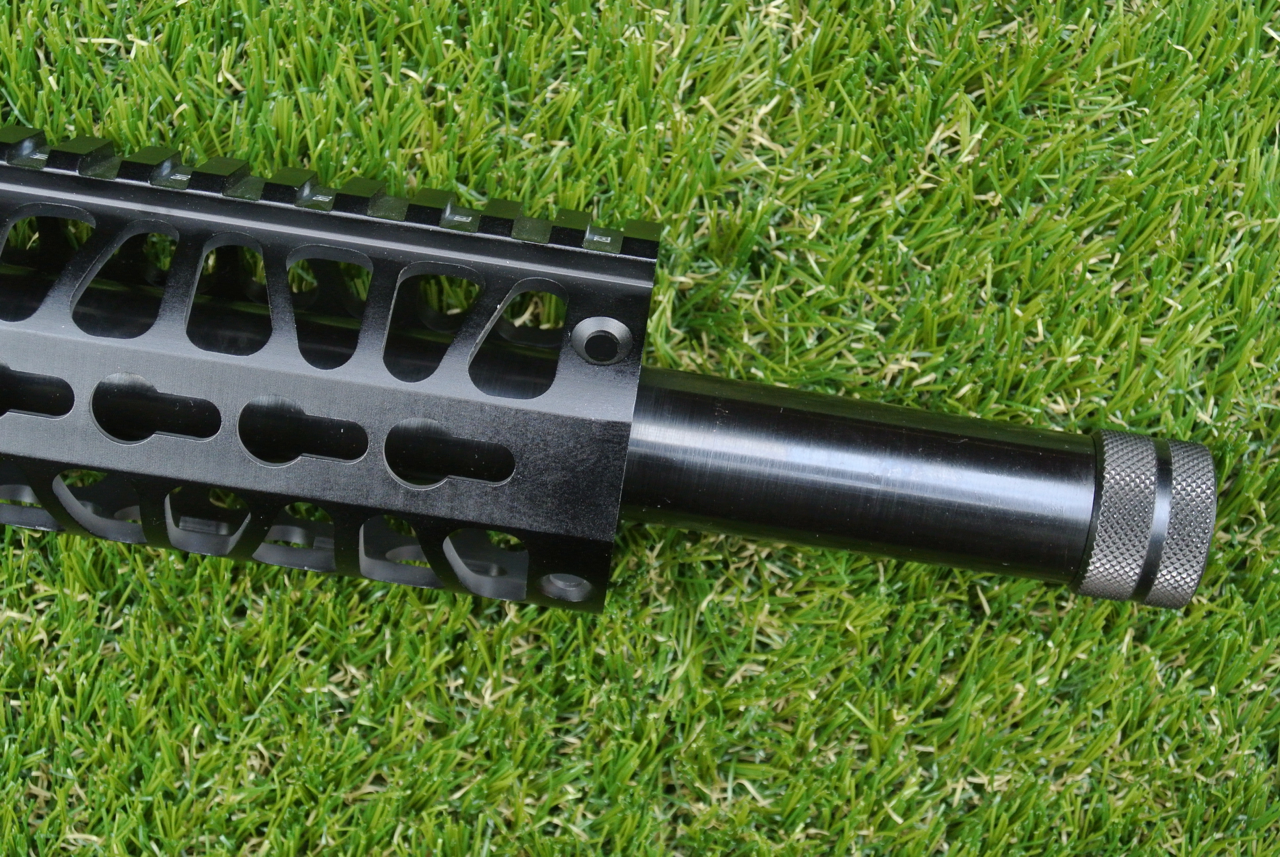 The 15 inch handguard has a full-length Pic rail along the top and standard 'key-slots' on the sides and under-side. The pistol grip is standard AR but obviously you can install your choice of grip. Similarly, the adjustable stock is bought in from other suppliers and your choice of AR butt-stock will be wholly compatible.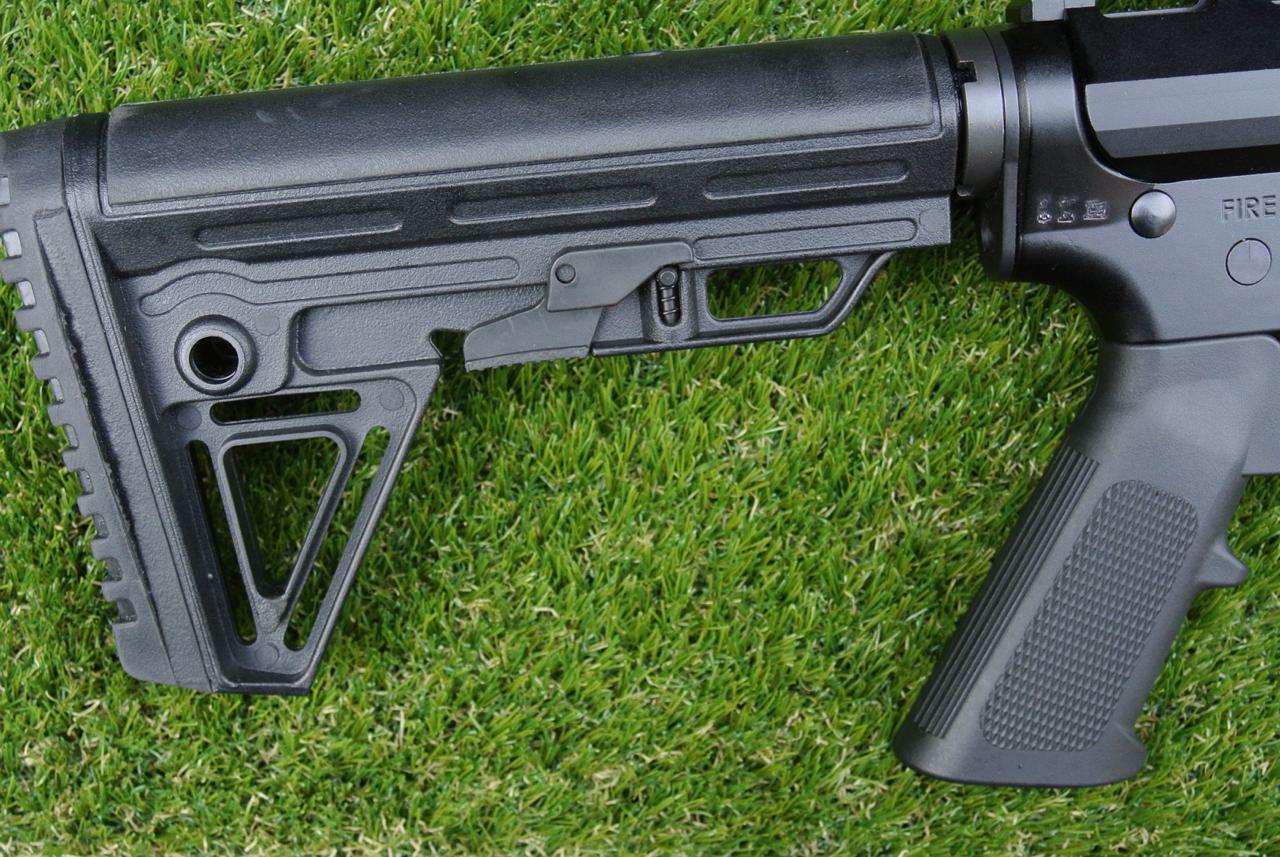 It's easy when building an AR to end up with a heavy cumbersome beast rather than the lightweight rifle that its designer intended. I worked hard to get my own AR under 7lbs and that was with a 14 inch lightweight barrel so, I was surprised to see the SPAR tip the scales at just 8lbs. Triggers are not always the AR's best point but the SPAR's trigger broke very cleanly and I would guess most AR aficionados would be happy with it.
Of course, there are dozens of options and permutations of the AR but, If you are in the market for an 'off the shelf' straight-pull AR, there are fewer choices. Southern Gun are well established in the UK, as are Lantac, Bradley Arms and Hera (from Germany) but, like most big boys' toys, it will come down to personal preference, availability and price.
At the moment, the SPAR is only available in 223 but other calibres may eventually become available. Fox are hoping to sell the basic SPAR – as seen here – for under £1400 which, looking round the internet, seems pretty competitive and it's available – now! Email irvingfox1234@aol.com or www.foxfirearmsuk.com