First up is a powder funnel
Like me, you probably use a red plastic thing that loosely fits over the case-mouth. Good value maybe but not fool-proof. Here's a neat aluminium funnel which has an adapter which enables it to fit snugly over the case-mouth, guaranteeing no spills. There are six adapters included in the set covering everything from 224 to 338.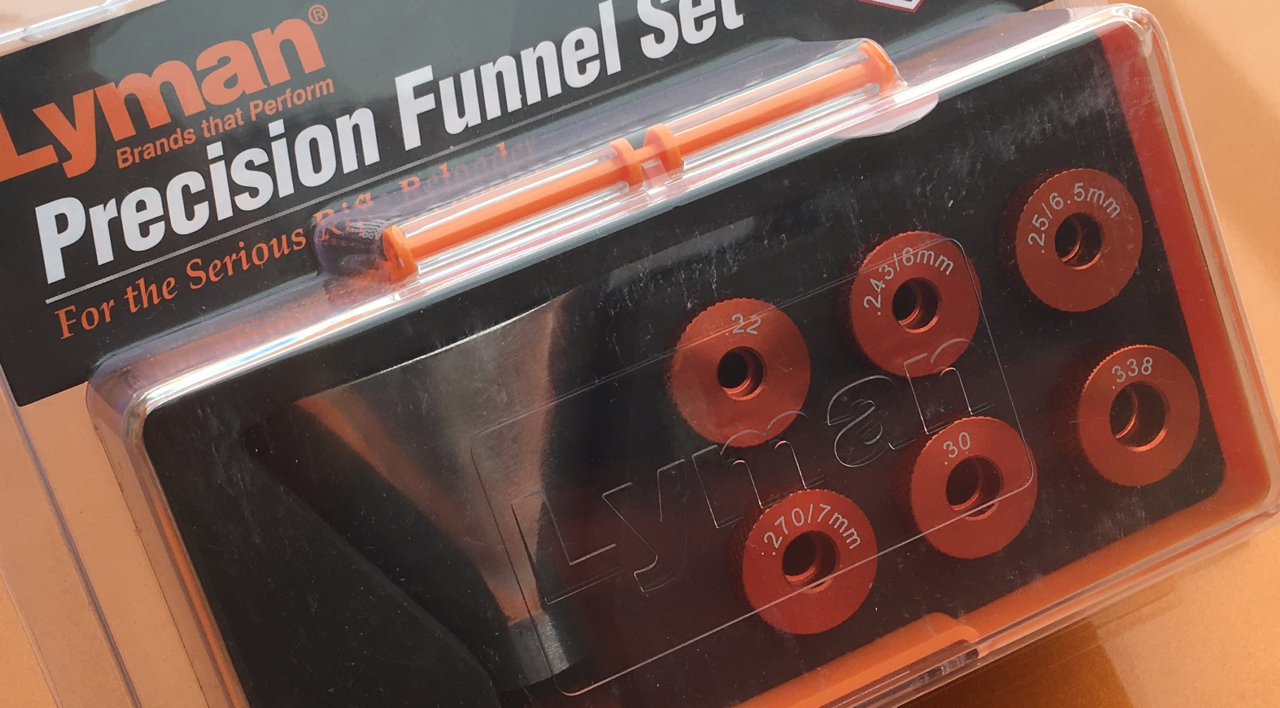 Next, we have a bag jack
What? It's a small sissor-jack with a wide flat base-plate and top and ideal to have with you if you shoot on a variety of ranges where different rear bag heights would be needed.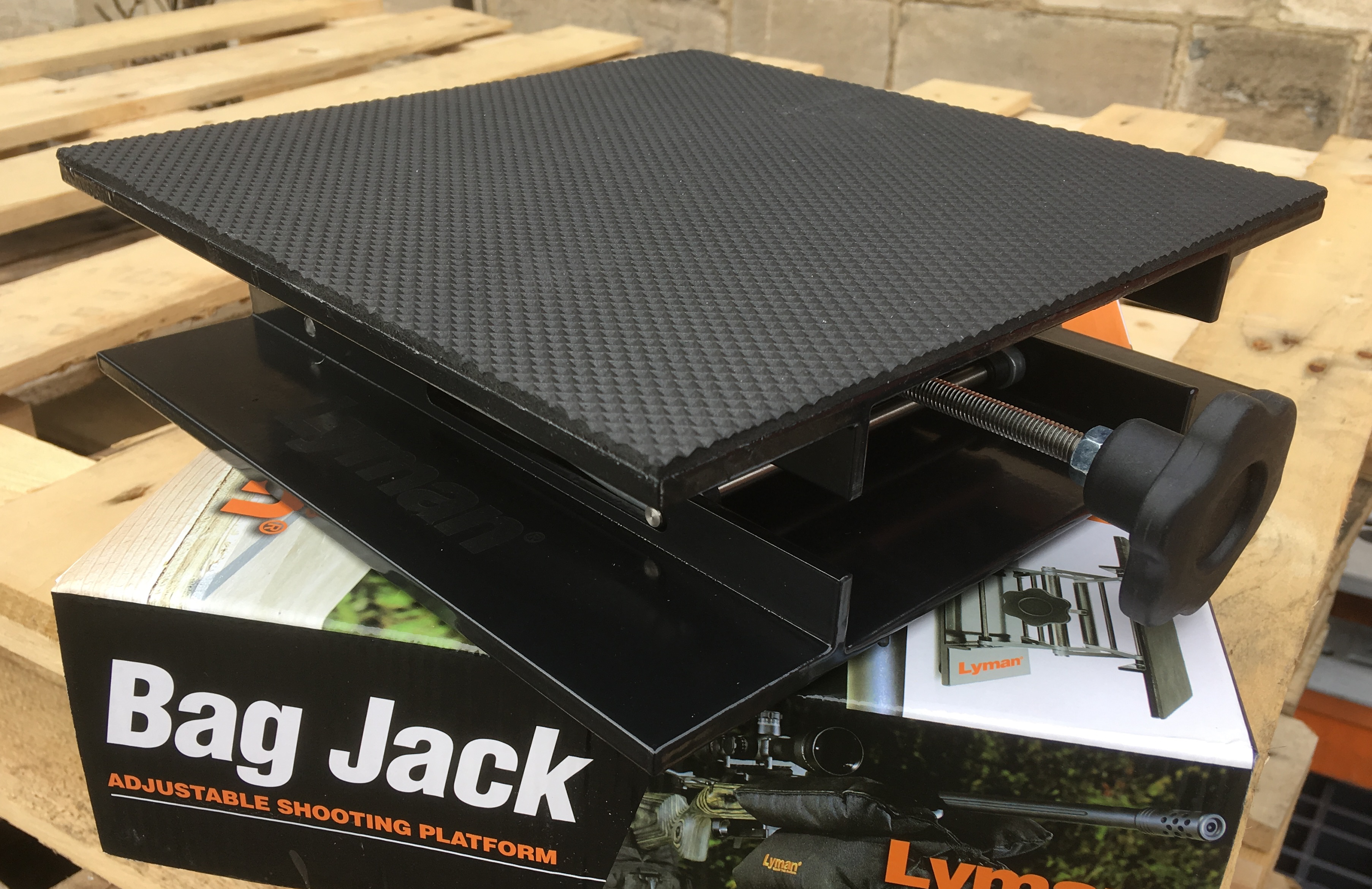 The base is about 9 inches square, so nice and stable but the top plate would be a bit on the big side for the average back-bag but it would be easy to cut it down to exactly fit the base of your rear bag. It's actually sold to partner a large front sand-bag for casual shooting but with a bit of modification it could be useful in F Class – rather than stacking blocks of wood and the like – as below!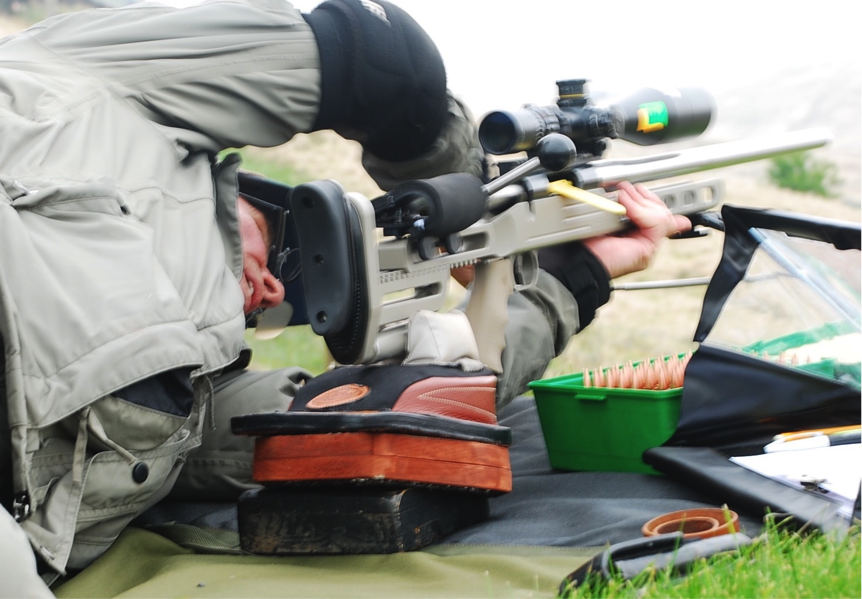 Lastly, a really neat little back-bag
I like to use a squashy back-bag for FTR and tactical stuff and this one – the Crosshair – with large bunny-ears is ideal. It's made from slippy Cordura and even comes ready filled – with plastic pellets so it isn't too heavy – at around £20 it's a snip. I'll be trying mine this Saturday at our F Class shoot.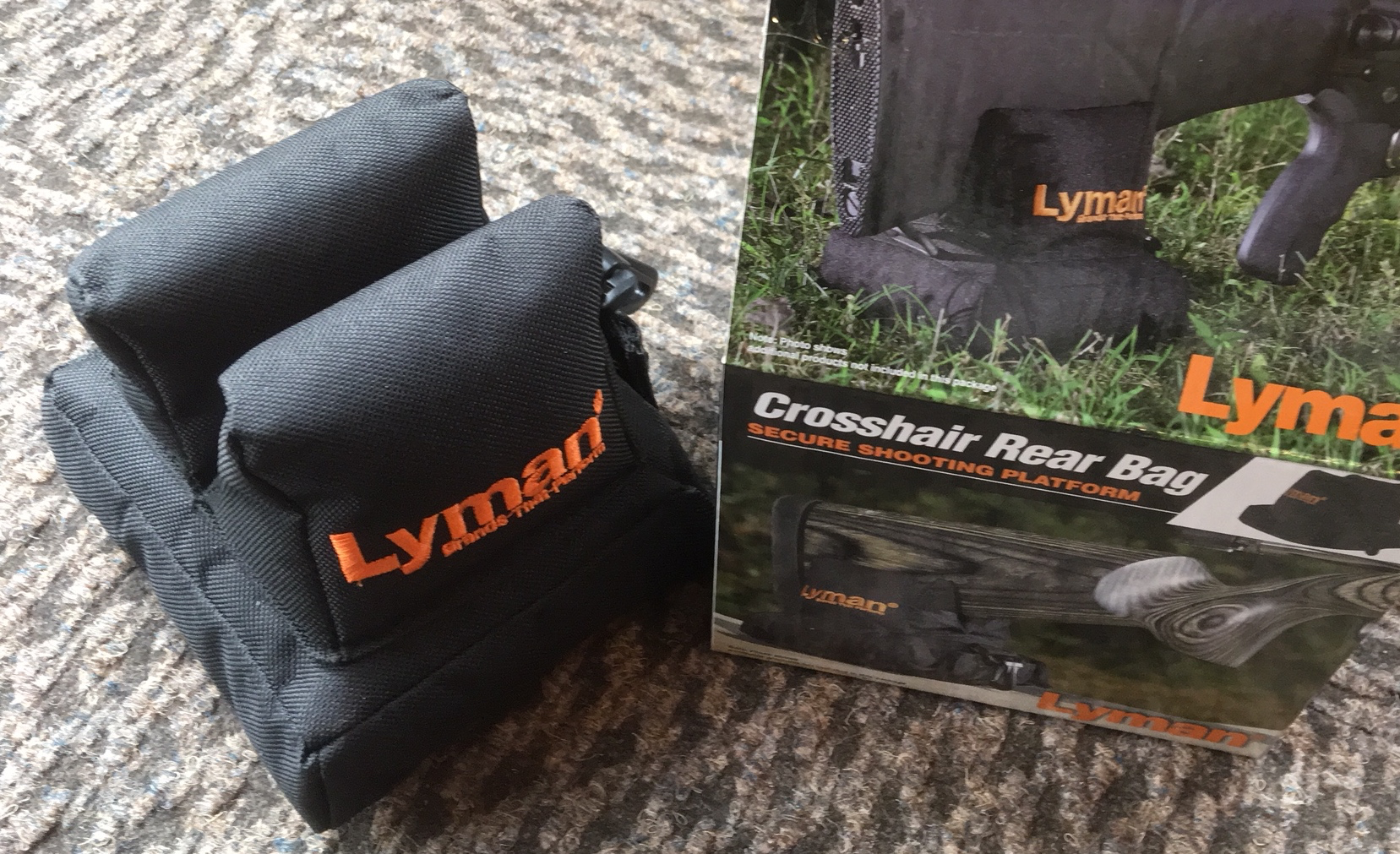 Contact Hannam's Reloading via www.hannamsreloading.com