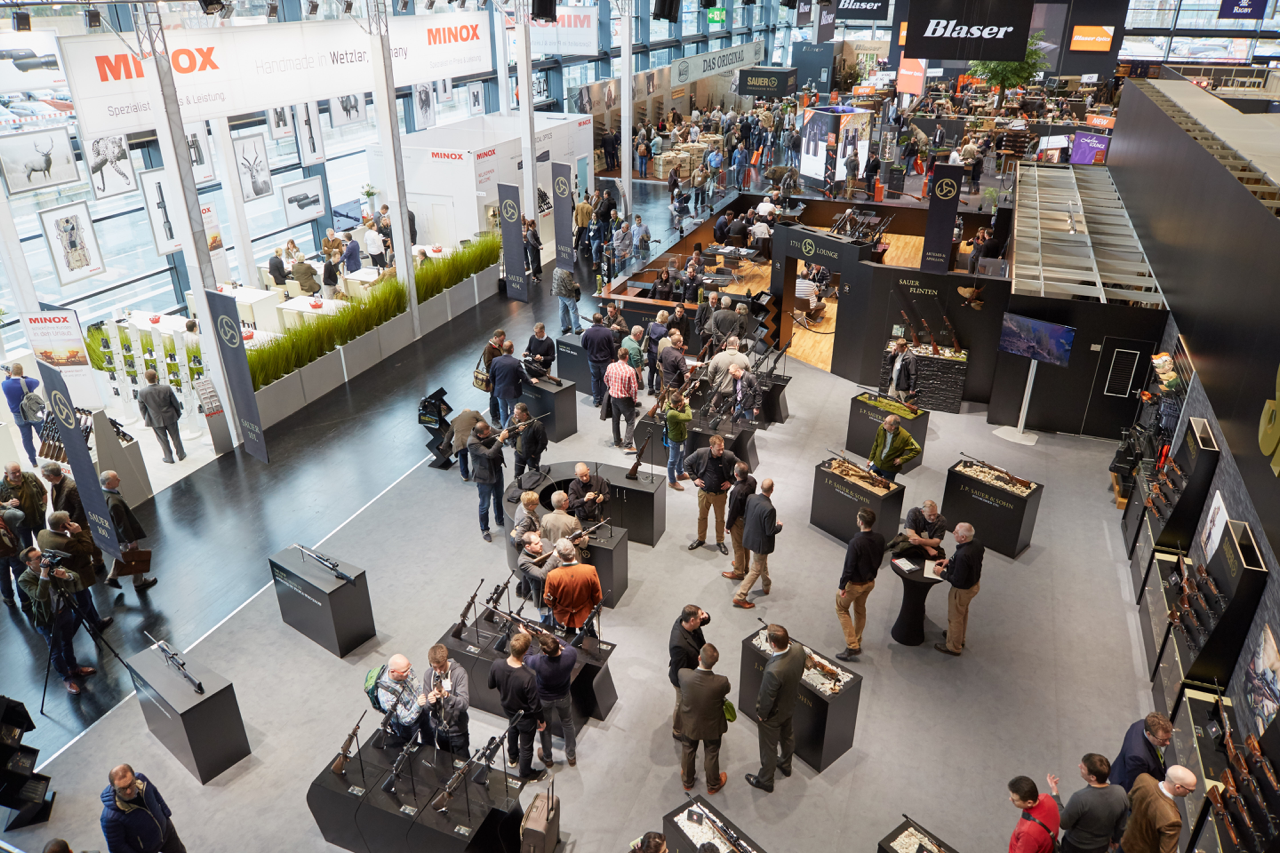 This was the 44th IWA Exhibition and, once again, it broke its own record for attendances (49,000 visitors) and exhibitor numbers (1515 from 57 countries) and is now rivaling the US Shot Show in size. The Messe Exhibition complex continues to expand with new halls, which continue to set new standards in ambiance, visitor comforts and exhibition space.
The Show opened on Friday March 3rd, for four days and new levels of security were evident this year with access via turnstiles using the barcode on your pass – for which you must first register as a valid trader, guest or press. In other words, this is not a show where the general public is admitted.
The Show is displayed over no less than ten halls. In the main, these halls are light, airy, spacious and warm. All have seating areas and food outlets – tramping round exhibitions is tiring and the need for rest areas and food is essential (Shot Show please note!). Adequate visitor parking is also provided (though not for free) and a free shuttle bus service operates to ferry visitors to the two entrances. If you stay in Nuremberg itself, then the excellent UBahn will rush you to and from the Messe for a couple of Euros, with trains every 5 minutes or so.
To see everything, careful planning is required but, as one Hall is dedicated to clothing, this is usually left until the last day – if time permits. However, most of us wear 'shooting dedicated' clothing that we don't wear at any other time, so maybe this shouldn't be over-looked and indeed my Deerhunter jacket was sourced at IWA (though not purchased – selling is strictly verboten!).
Scopes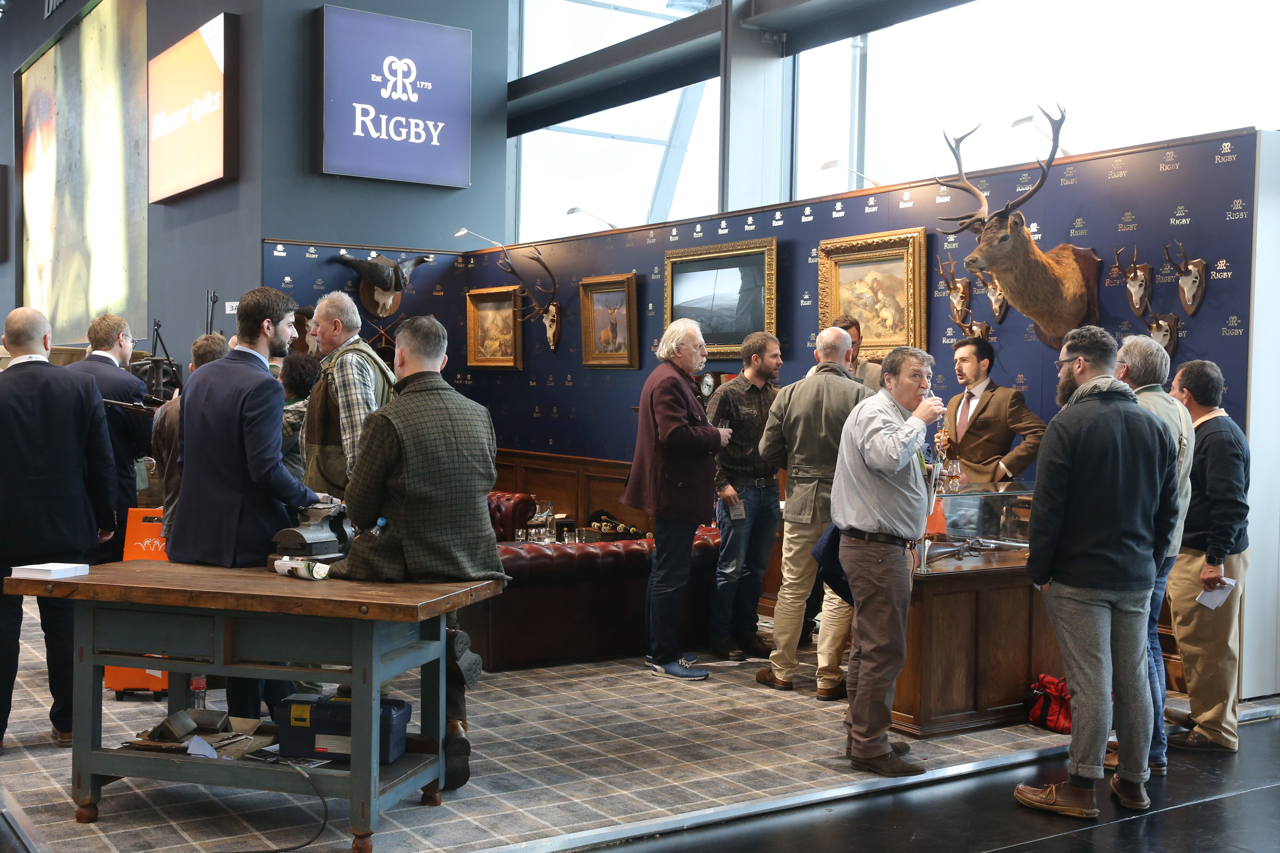 Although there is a 'British Pavillion' for UK traders, I find it somewhat depressing – once great firms like Parker Hale now reduced to selling a few cleaning rods and the like. However, in the other Halls, gunmakers Rigby had a very up-market stand and so did March Scopes UK – great to see them rubbing shoulders with Schmidt & Bender, Zeiss, Swarovski, Leica etc. And perhaps this is a good place to start, with the latest long-range March offering – The High Master – a superb 10 – 60 scope with a 34mm tube and ED glass and I predict that this scope will once again set the bar for the serious F Class shooter. Obviously you can't assess a scope like this at an exhibition but I hope Target Shooter will have one soon for a proper test.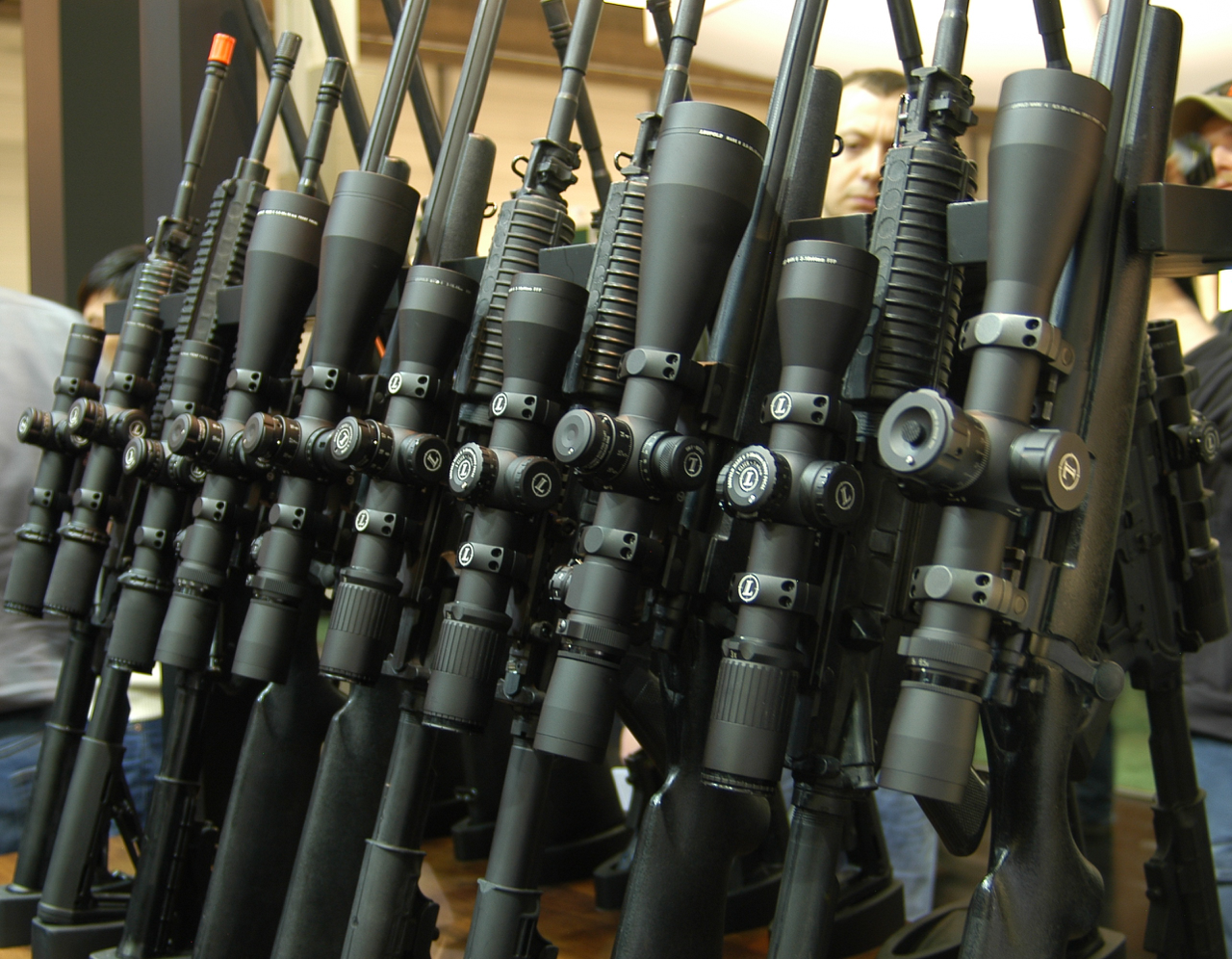 As a committed long-range shooter, I don't really get excited about any scope with less than 32x magnification and a lot of scope manufacturers seem to max out at 25 power. Leupold for example have plenty of new stuff but apart from their one 7 – 42, their zooms don't go beyond 25x. Why not? Minox were trumpeting their new scope – very nice but again only a 5 – 25. Schmidt of course have a 12 – 50 but it was almost hidden on their massive stand – except for the Field Target airgun version. It's no wonder that March are Hoovering-up the serious target shooters. Yes, I did get to handle the latest Nightforce fixed 42x benchrest scope and very promising it is too, coming in at under 21 ounces.
Tactical stuff
The advent of CNC machining is having a noticeable effect on rifles (and pistols probably but, as I'm from the nanny-state UK, I have to close my eyes to those nasty things). Almost everyone is now offering a tactical thing in a CNC machined aluminium chassis. Of course, we've had these for ages and companies like ADT, KRG, MDT etc. have been exploiting the CNC drop-in for years and offering shooters an upgrade in performance and appearance for their own barreled-action. Many of these companies sensibly offer the AR 'butt nut' which allows the choice of dozens of AR tube-butt options from the likes of Magpull and of course the AR pistol-grip.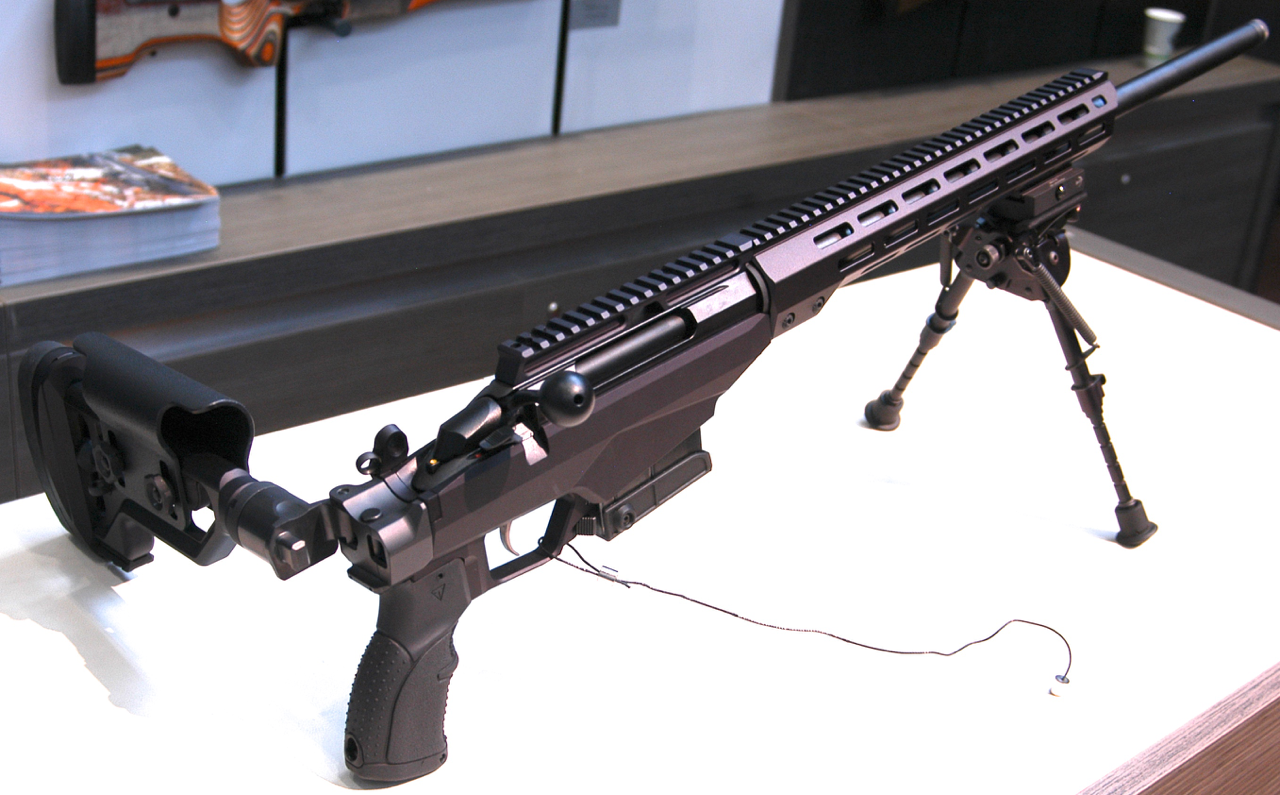 This year, Tikka decided it was time they got in on the act and staged a press seminar to launch their version – the T3x Tac A1. This one doesn't go the full AR butt route but has a very nice folding stock and, in spite of this and a 24 inch barrel, keeps the weight down to a respectable 5.1kg. Tikka has a very large following and I suspect this one will be a great seller – especially in the 6.5 Creedmoor chambering with 10-shot magazine.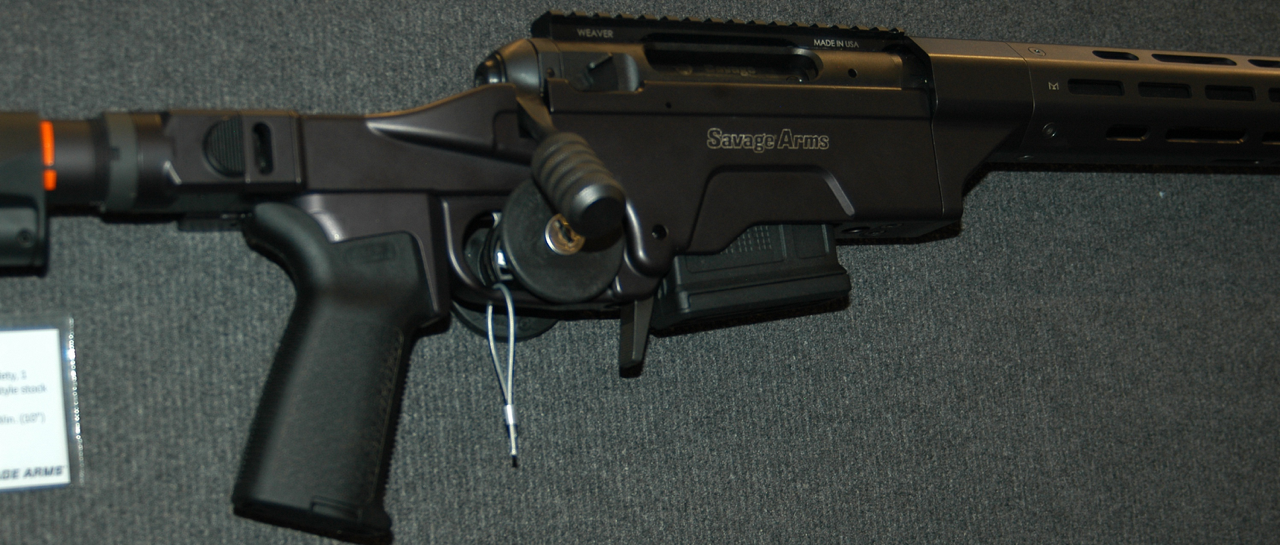 Savage also have a new offering in the form of their 110 BA Stealth, again with neat CNC chassis, AR butt and pistol grip and there is also a 'Precision' version complete with tubular handguard – to compete directly with Ruger's Precision Rifle?
Of course, firms like Unique Alpine and Accuracy International have quietly been doing this metal chassis stuff for years but now manufacturers are making it more available – i.e. cheaper.
Bergara's offering is also worth a look if you can't run to Tikka money. Their Remmy clone action is surprisingly smooth and, with their home-spun barrel, it should be the equal of any production rifle accuracy-wise.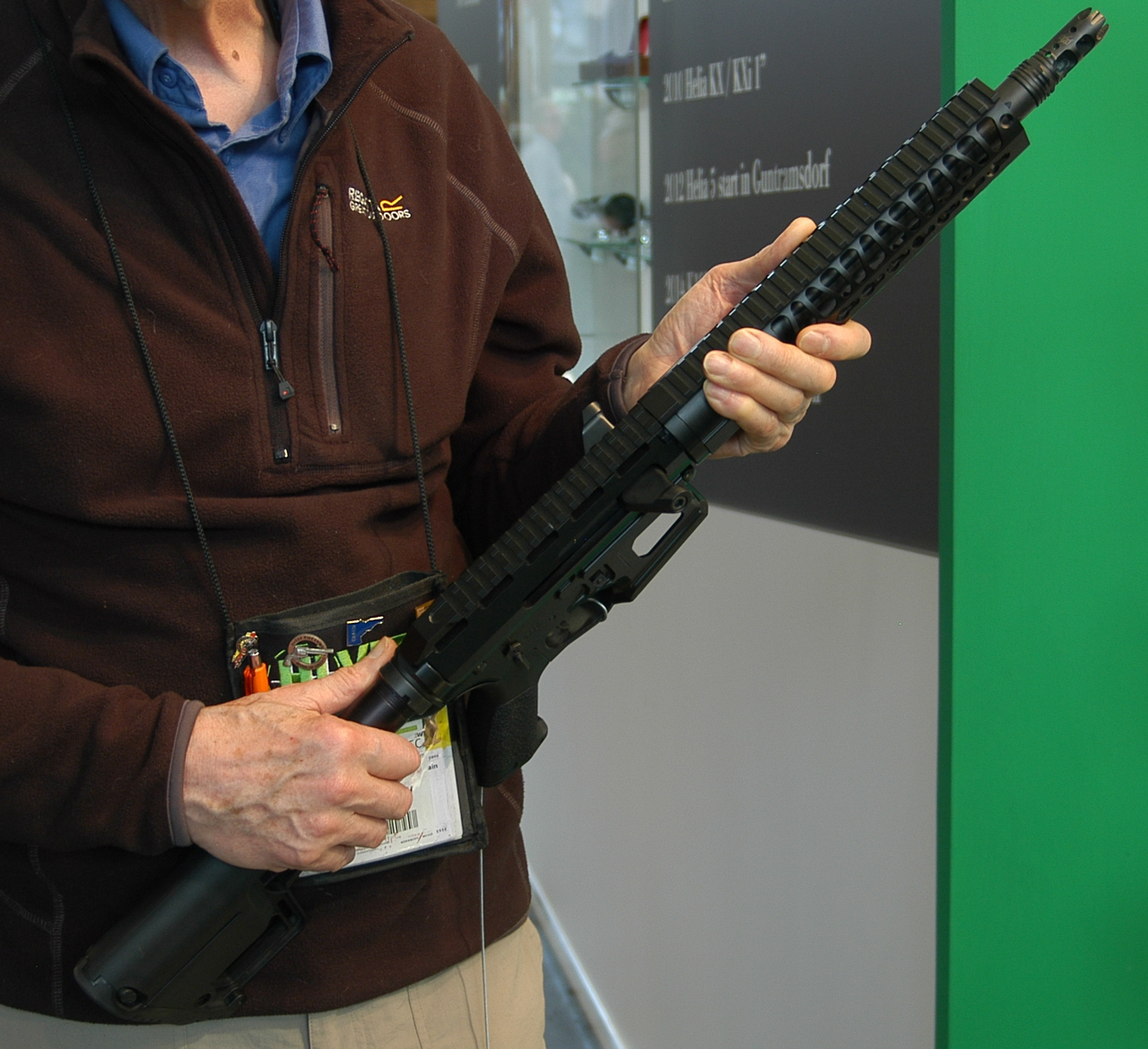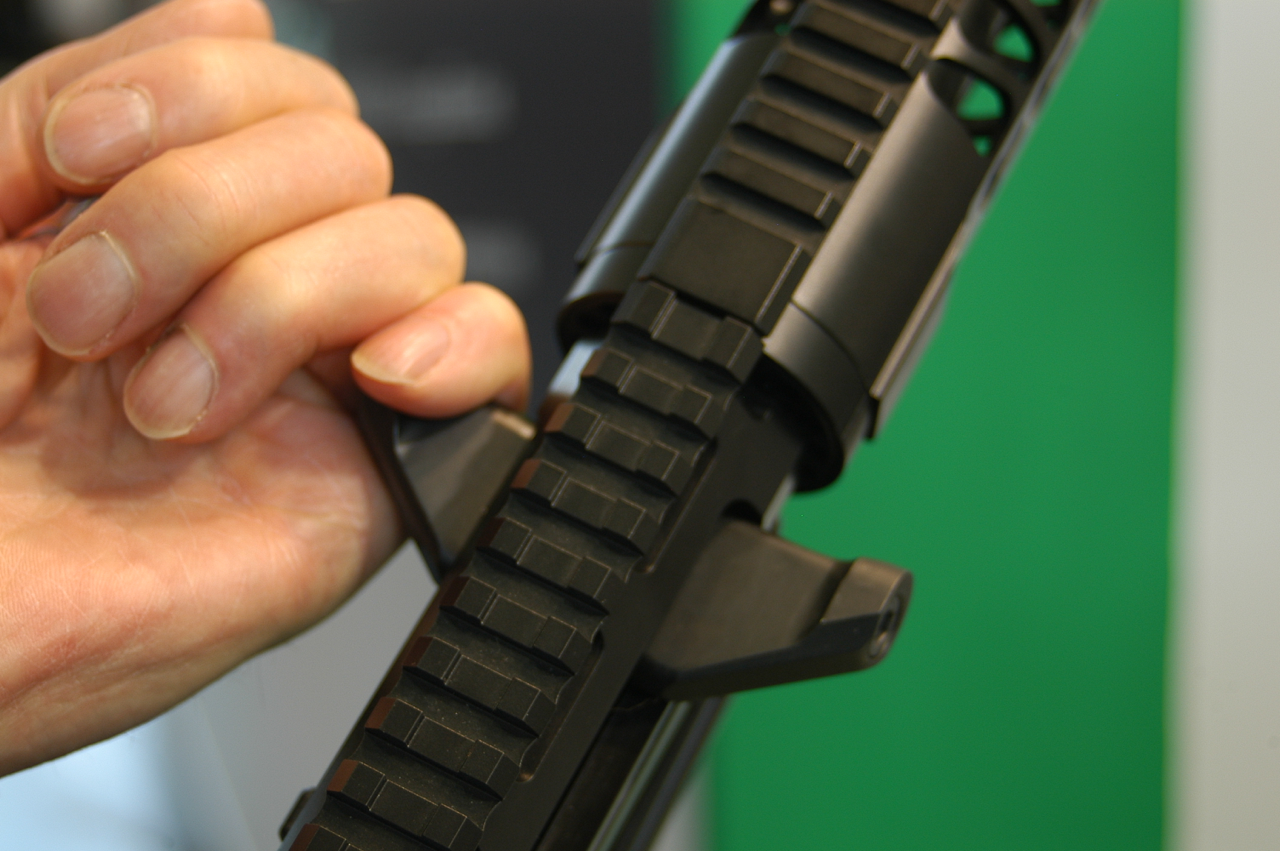 We can't leave tactical rifles without mentioning the AR15. Yes, every year, there are more and more firms offering these. Some look superb – again thanks to CNC which produces a super-crisp looking receiver – and one of the nicest I saw was also a straight-pull made especially for the UK market so, if you are on the look out for one, please have a look at the BCM website www.bcmeuropearms.it . Comparing it with my own AR, the bolt operation was really slick. I had hoped to at least look at the Savage version – semi auto of course but very well received in the US but – yes you guessed – they didn't have it on the stand!
Remington? Well they've sort of 'dropped below the radar' in the UK but they also offer a couple of really neat metal-stocked rifles in their MSR and XM series but will we ever see them? Wait and see.
Actions
At one time, a new action manufacturer was something special – now not so. All benchrest shooters will be familiar with Austria's Bix n Andy – a small but very innovative company and this year they were displaying a new version of their benchrest action – in titanium. They also make a benchrest trigger which has been very well received by the US benchrest fraternity and I have one on one of my guns – superb, a very clever design. www.bixn-andy.at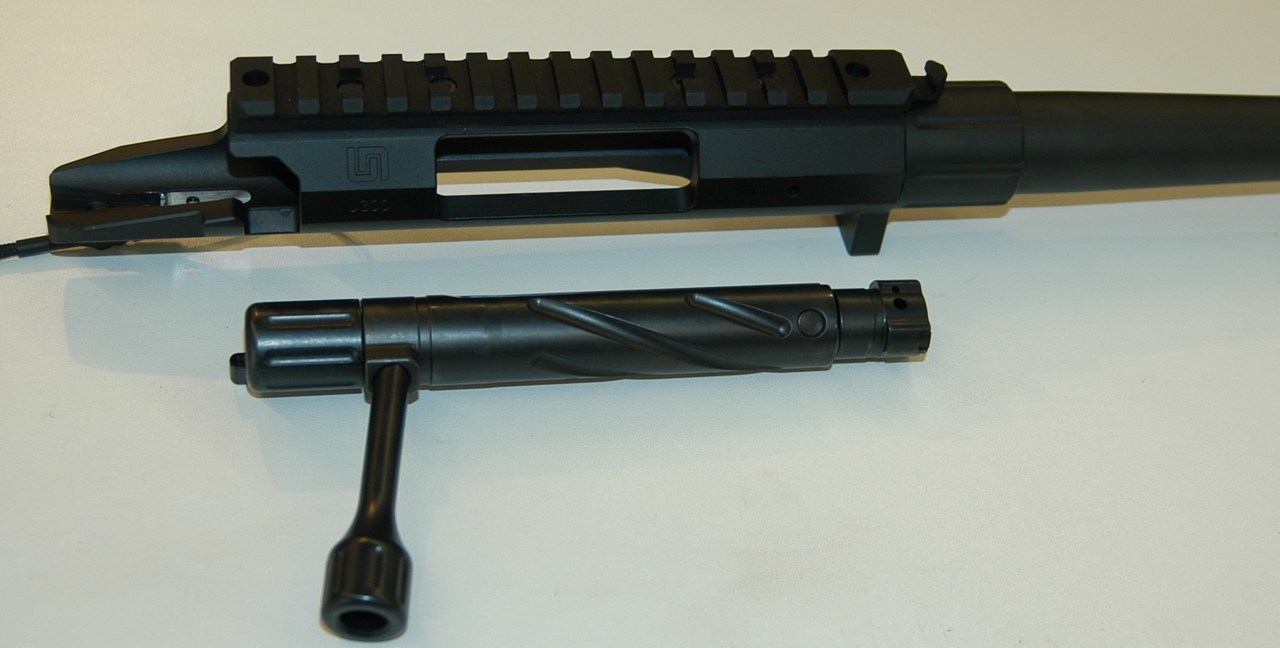 Another action which caught my eye was from a Canadian company called Ultimatum Precision. They had incorporated some really useful features into their 'Remmy footprint' action and, being Canadian, it might be more accessible without all the American ITAR nonsense. It incorporates a three-lug, floating bolt-head design which means that calibre changes are a cinch – especially with the option of a barrel-nut fixing. It comes with a hard, black finish and will be offered in the usual bolt/port configurations and, better still, I've just found out that PGS Precision www.pgsprecision.co.uk have already arranged a shipment, so go have a look at www.ultimatumprecision.com and you'll see what I mean. Then get your order in with PGS!
The Kelbly Stolle actions are not new but they now have a new European agent – Regina in Italy. This is a 'two-edge sword' as they say – we are no longer able to buy direct from the US but, in theory, dealing with a European country should be easier – and Regina are certainly keen to ship but after Brexit, who knows? Regina also carry a massive range of other stuff for the accuracy nut – check out www.armeriaregina.it
Other stuff
I have a Wilson case trimmer and it is pretty good – as good as it gets for me. OK, there are these power-driven jobbies but I prefer the precision of the Wilson. But, whilst having lunch one day, I spotted another. It works in conjunction with a normal single stage press – like a Rockchucker. The idea uses a full-length sizing die with the top machined off level with the top of a sized case.
So, put your case in the shell-holder and run it into the die to resize it, then give the handle a couple of turns and it will trim off any protruding case – neat and your case is now re-sized, de-primed and trimmed. Did a really nice job as well. E-mail keskawojtek@hotmail.de
I also went to a seminar given by the Outdoor TV Channel My Outdoor TV. You've heard of Amazon Prime and Netflix and the like and, some say this is the future of TV. In other words, you only pay for what you watch. The Outdoor Channel has over 1800 programmes for you to view covering all aspects of shooting, hunting and fishing for a fee of around $10 per month. Until now it has only been available to USA subscribers but now the UK and Europe can receive it. Tweed Media are handling things for Europe so if you wish to know more, contact Selena Barr on selena@tweed-media.com
Well, I could go on and on but they say a picture paints a thousand words so here's a few to give you the flavor of IWA 2107. WARNING pictures of real pistols……