Here's an interesting bit of kit I picked up at the Shooting Show – from the inventor. He calls it the Monkey Clamp and it's a device for those of you who shoot sitting, kneeling or even standing.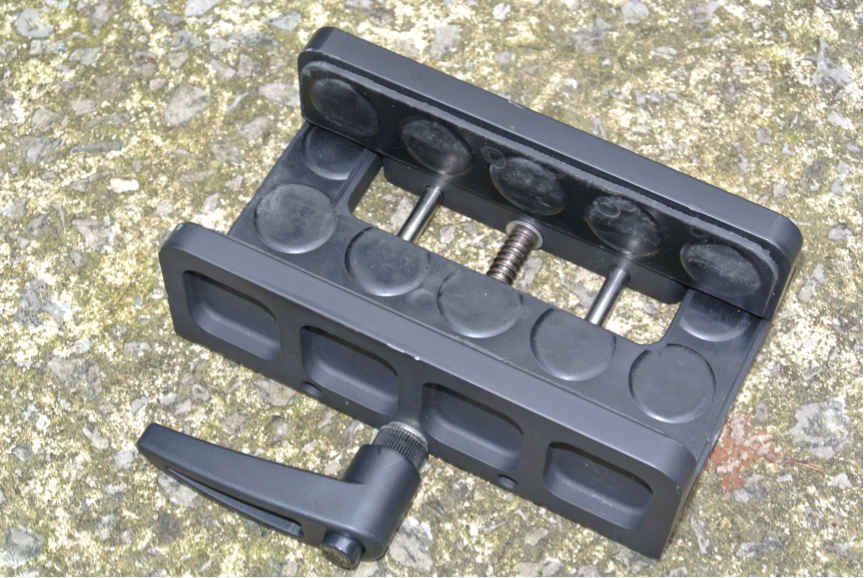 The Monkey Clamp is designed to fix to a camera-style tripod via the universal 1/4 Whitworth screw. (An additional 3/8 tapping is also offered as this is often an option on larger tripods).
My initial observations – having never used such a device – is that this is a well-made bit of kit – no plastic or folded sheet metal here, this is CNC machined from solid aluminium with stainless-steel fittings and is as well engineered as you could wish. The finish is matt black Cerakote.
The clamp is adjustable and will fit any rifle fore-end from 1.5 to three-inches – which covers just about anything. The clamp is lined with a hardish rubber so that it will provide a firm support but will not mark your rifle. Adjustment is via a single lever mounted on the side.
I must confess, I've never used a Hog Saddle but, we have a tactical competition coming up which requires shooting from various positions so it should be a great opportunity to let some of the guys try it. Here's what Rob Hunter (veteran of the Hungary World Sniper Championships) had to say:
"In short, the Monkey Clamp is really good. It has a long bearing-surface so it grips the stock and can literally hold the rifle without the shooter providing any input.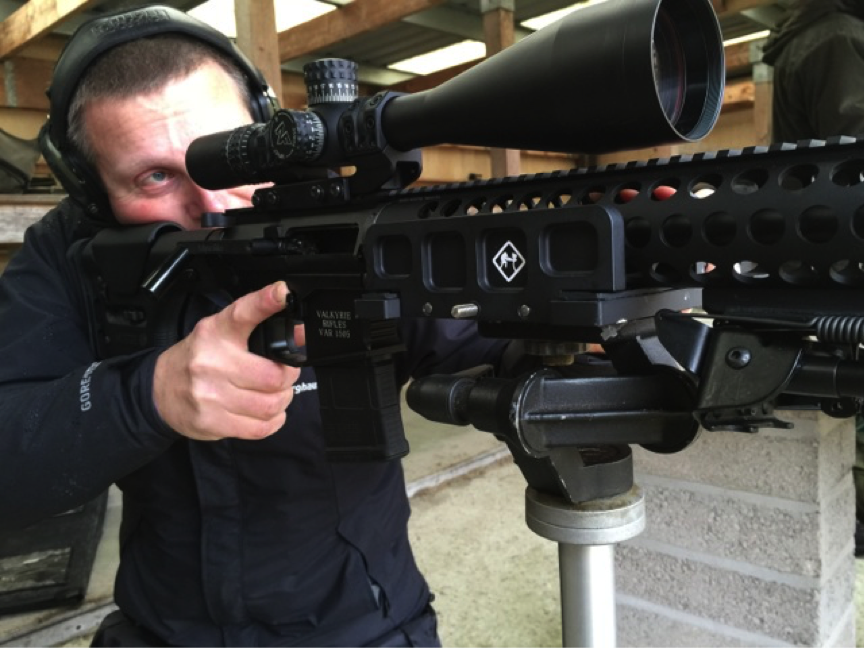 There is a little 'play' in the mount, which means that the rifle isn't fixed to one spot and fine adjustments can easily be made to acquire a target.
The saddle allows the shooter to stand, sit or kneel to shoot over obstacles that wouldn't be possible when prone.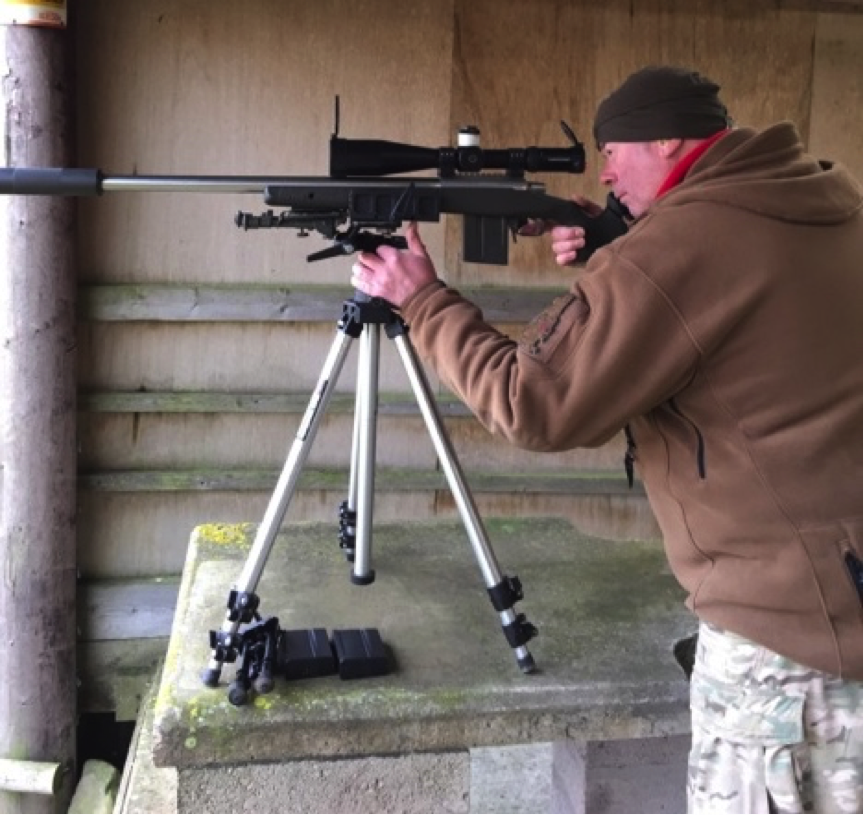 Overall, a great piece of kit. The only minus side – depending on the tripod it could be heavy to lug around and, although more stable than the usual sitting/kneeling positions, it could be restricting if you have to engage multiple targets or a mover.
Would I have one? – Yes!"
If you want one they're £185 – e-mail djm.design@btinternet.com