The Fly Shoot is very much a novelty shoot – in that with a lucky shot you may hit a fly at 500 yards and win a Fly patch.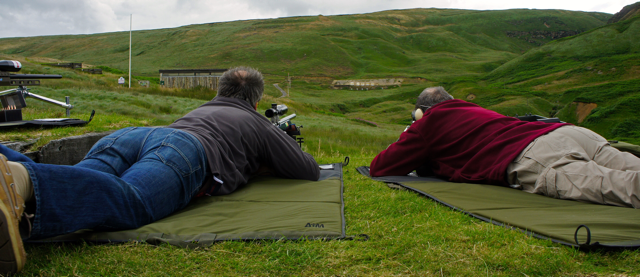 But, there's a bit more to it than just luck. The competition is a great test of group-shooting and normal score-shooting and, at 500 yards the target is very testing – less than 2 MOA in overall diameter, with a 10-ring just two-inches across – and that's where the fly resides.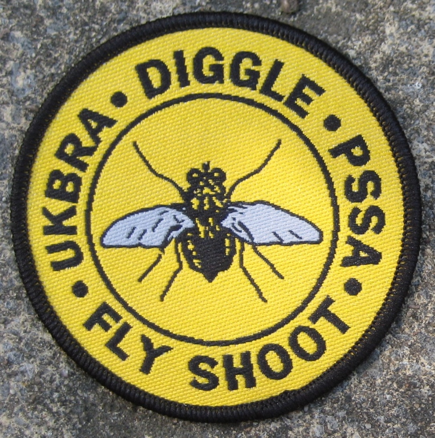 The competition is now in its 16th year at Diggle though it originated in Australia and it has always attracted shooters from across the disciplines. Over the last few years, the spread of internet forums and Facebook has introduced the Fly to a wider audience and competitor numbers grow year on year.
This year, I was ready – for 48 shooters – i.e. four relays of 12 shooters. Well, 76 of you turned up, which rather threw me! But, before panic could set in, Diggle's band of willing helpers got stuck in and I think the whole event ran quite smoothly and even the weather behaved itself for once.
Another attraction of the Fly Shoot – there are few rules – any rifle, cartridge, scope, rest etc. – no one is excluded and there is a separate class for factory rifles. There is an ample sighting-in period, as we are not attempting to catch anyone out – just to ensure everyone has a fun day's competitive shooting.
As I said before, the target is only 2 MOA across, so a one MOA pick-up or drop-off will have you off the target – and it did, with several shooters. Of course, it's a great help if you can see your shot-holes but seeing a tiny 6mm or 223 hole at 500 yards takes good, powerful optics. But, if you see your first shot-hole right on the edge of the target, do you carry on and shoot for 'group' bonus points or move your aim to get your shots nearer to the centre.
Well, yes, you should do just that – place your shots in the middle and score big points but, then again, there is always kudos in shooting small-group of the day. This year, Mike Marsh took that honour with a stunning 1.8 inch group! Mike is a great all-rounder who seems to shoot a bit of everything and he is also one of the nicest guys you'll ever shoot with.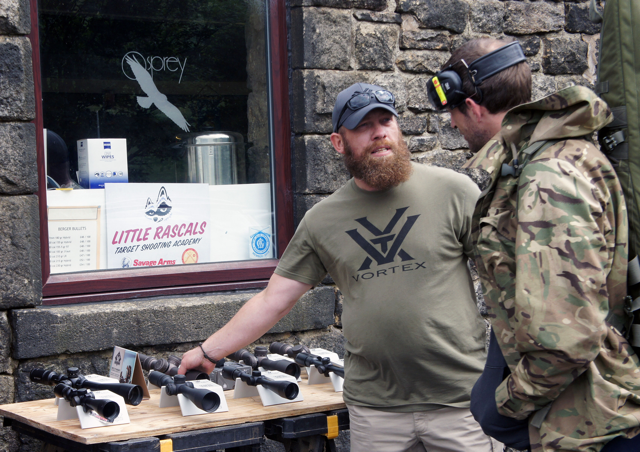 This year, we were pleased to have Vortex Optics as event sponsors and, in addition to bringing along a display of all their spotting-scopes, binoculars and riflescopes, they made sure no one went home without a free Vortex cap and they also donated a very nice pair of binoculars, which went into a draw for all competitors.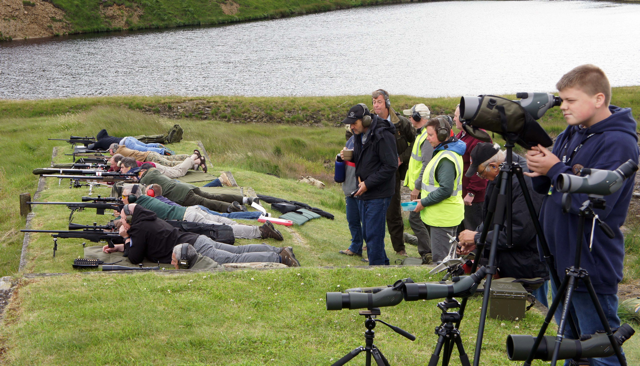 At Diggle Range, we have our Young Rascals Shooting Academy (sponsored by Edgar Bros) for 8 to 12 year olds and these youngsters are now elbowing their way into adult events with surprising results. Unfortunately, due to holidays, many were absent but eight year old Emily Lenton and ten year old Heather Anselm took part. The girls acquitted themselves amazingly well and Emily shot a stunning 2.4 inch group on her way to finishing 43rd overall.
Results
This year, we had a record 25 fly hitters so congratulations to them. Here are the winners – full results below.
Custom Class
1st        John Matthews         142 pts
2nd       Ian Dixon                   136
3rd        Mike Marsh               134
4th        Tom Reynolds                       122
5th        Rob Hunter                117
6th        Mike Weatherhead 116
Factory Class 
1st        Stuart Anselm                       155
2nd       Danny Gibson                       146
3rd        Yvonne Wilcock                      115
Small group – Custom
Mike Marsh               1.811 inches
Small Group – Factory
Stuart Anselm                       2.874 inches
Small group – Rascals
Emily Lenton             2.480 inches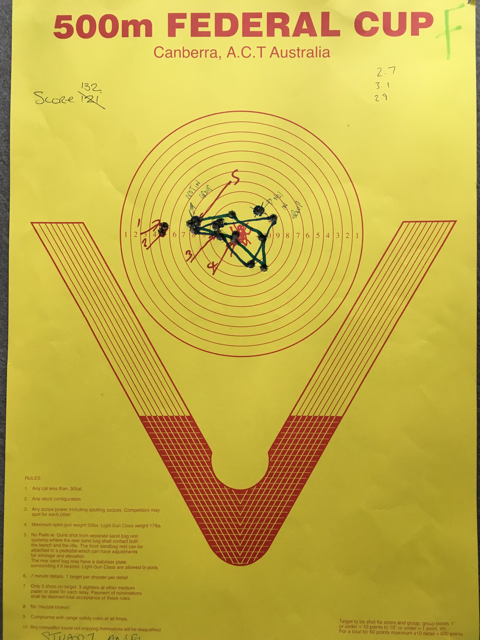 Just reading the results doesn't always tell the full story. Note that for the first time ever, an 'out of the box' factory rifle hit top-score in the Fly Shoot. But, this was no ordinary factory rifle – it came out of the Victrix Armaments factory in Italy and it shows that these rifles are available – off the shelf – ready to win!
Stuart also shot a stunning 2.874 inch group with the 308 Victrix FTR rifle – not too shabby off a bi-pod, which was incidentally the latest carbon-fibre EVO. Second-place man Danny Gibson borrowed Stuart's rifle and also used the Victrix to good effect. For the record, Yvonne Wilcock used a 6.5-284 Savage to claim third place.
Click the link below for the full scores.