Round Two of the Great Britain F Class Association's National League was completed last weekend at the picturesque range of Blair Atholl in the Cairngorms. Forty two competitors made the journey to the Highlands with no doubt some trepidation given the changing weather forecasts with anything from sun to snow being on the menu.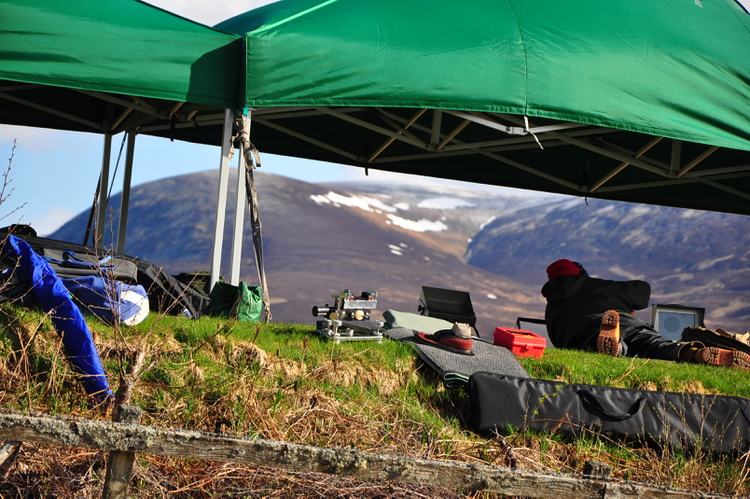 Blair Atholl is the only range of the three the GBFCA use that relies on electronic targets and it is fair to say that they do make life a lot easier. However having them does mean slight operational differences so it was with a blank backstop that all shooters had to setup first thing on Saturday morning and conduct their blow off shots to foul their barrels into the sand without any risk to the targets. With everybody happy with their rifles the targets were erected and the first match commenced with FTR being the first to find out what sort of mood Blair was in. For those of you that have never ventured to Blair Atholl the range is stunning in its beauty but isn't a range for the faint hearted, even when things all look calm and tranquil the range can bite. So it was a relieved Alan Baldry that stepped off the firing point with a winning 58.2 score followed by Simon Gambling on 57.3 and Richard Jones with 57.2 taking the bronze medal from one of our lady shooters Julie Bagnall by countback.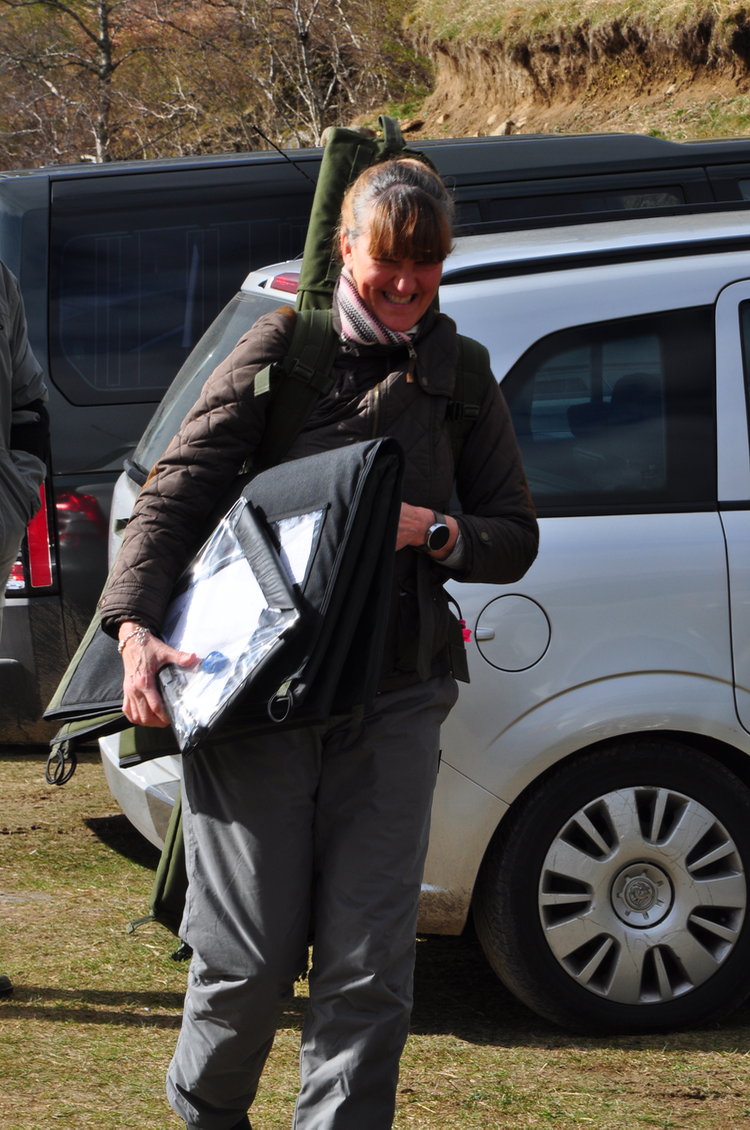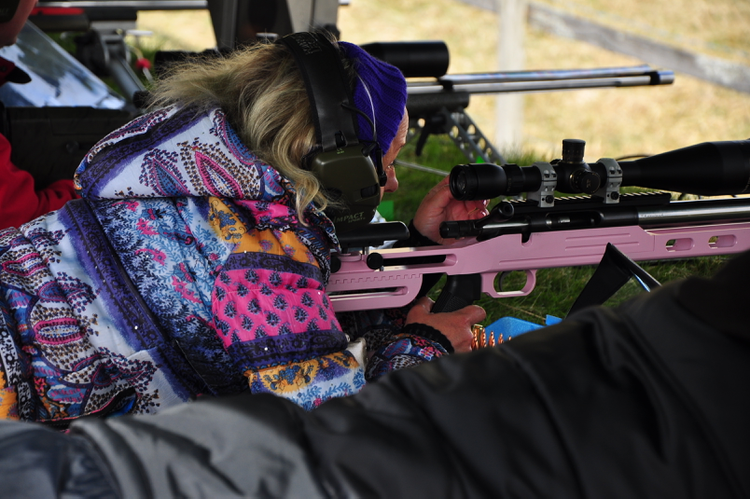 Nowadays you would expect to have to put a score in the high 60's or even low 70's to take home a medal in F TR so for no shooter in F TR to break 60 gave an indication as to how hard the range was playing and mental notes were being made to convert sighters of 4 and above. Still the sun was out and was to stay out all day keeping spirits up. The F Open shooters then stepped up to see how they would fare and it was three local lads from Scotland that took the honours with 64 points with only V bulls and countbacks to separate them. Robert Thomson nudging competition organiser Des Parr into Silver place by countback followed by Hugh Inglis in the bronze position after a countback from Irishman Mark Bannon.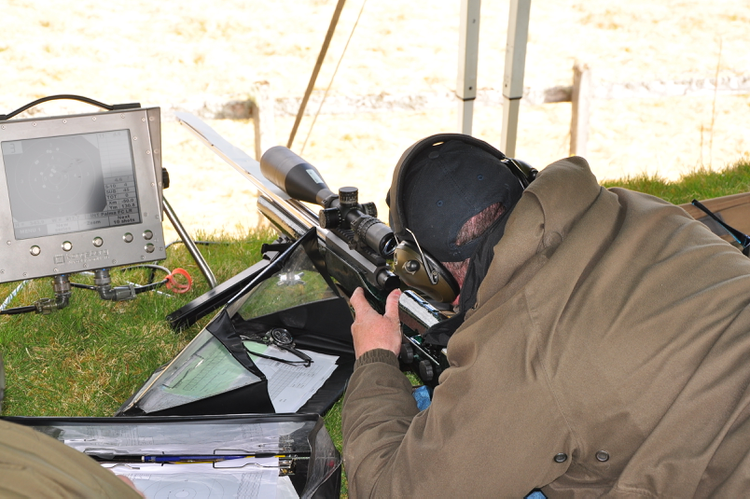 With the benchmarks set match two got underway with conditions although no calmer perhaps a bit more stable with this reflected in the scores as Steve Donaldson took the gold in FTR with 64.3 followed by Simon Gambling and Stuart Anselm on 63.3 with Simon edging Stuart out on countback. F Open scores followed suit being improved on the earlier match with Mark Bannon ending up as high scorer with 72.03 followed by Robert Thomson on 70.4 and a delighted John Howe on 69.3 taking home his first stage medal.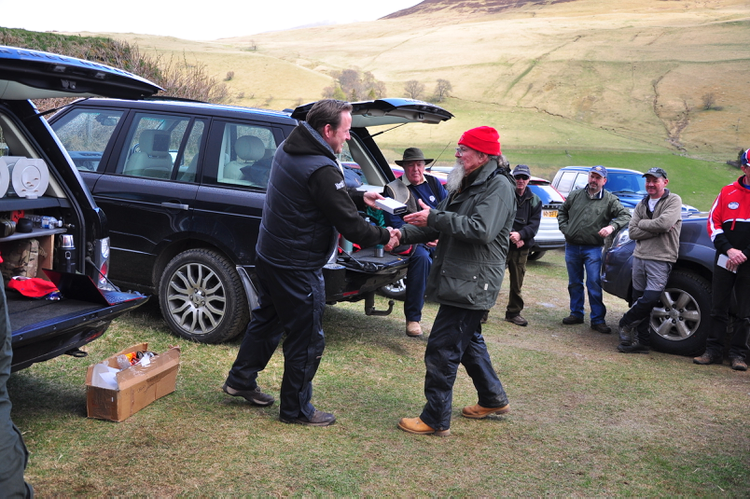 With the weather still fine the final match of the day got underway and it was the turn of Adam Bagnall to dominate F TR with 63.2 trailed by Dean Wallace on 62 and Steve Donaldson on 60.1 to leave Dean Wallace heading up the overnight leaderboard from Steve Donaldson and Stuart Anselm. Des Parr continued to press home his local advantage winning Match 3 in F Open with 69.3 above Marco Been on 67.4 and Richard Sharman on 67.2 retaining his lead overall from fellow Scot Robert Thomson and Mark Bannon.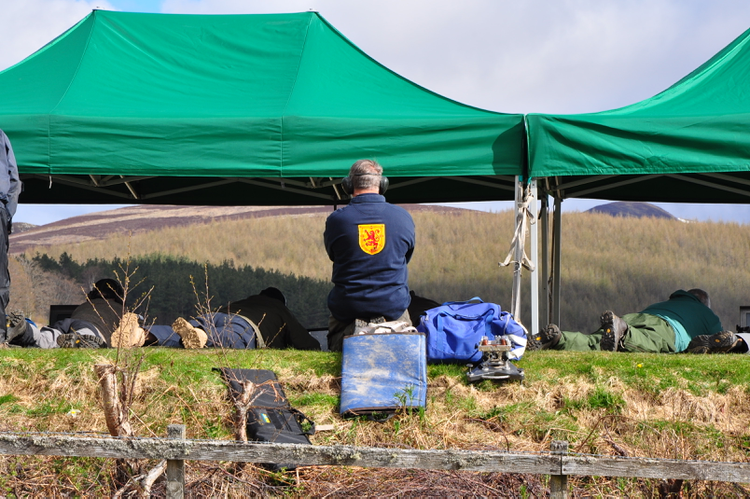 So it was a tired but dry group of shooters that retired to the hotels of nearby Pitlochry to wonder on what might have been and ponder on "if only I had…"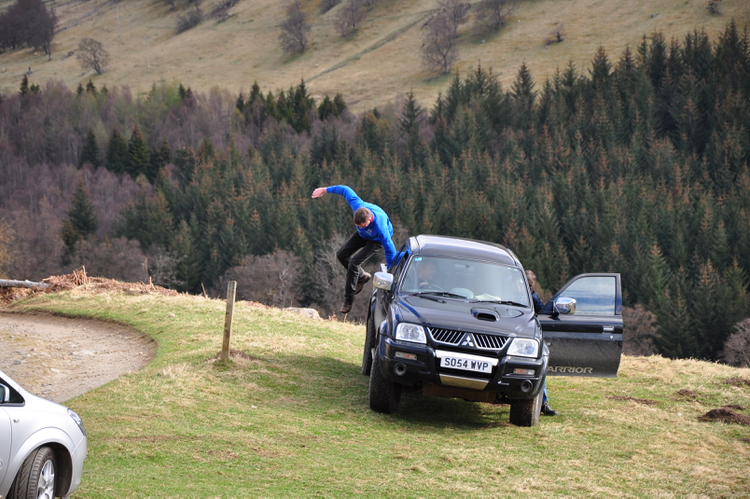 Sunday saw a bright and apparently calm start to the day, with all competitors seemingly zeroed ok the blow off procedure changed to three non convertible sighters to allow competitors to foul their clean barrels. How many wished they could have counted those three shots having scored good 5's and V's to start with a 4 or less….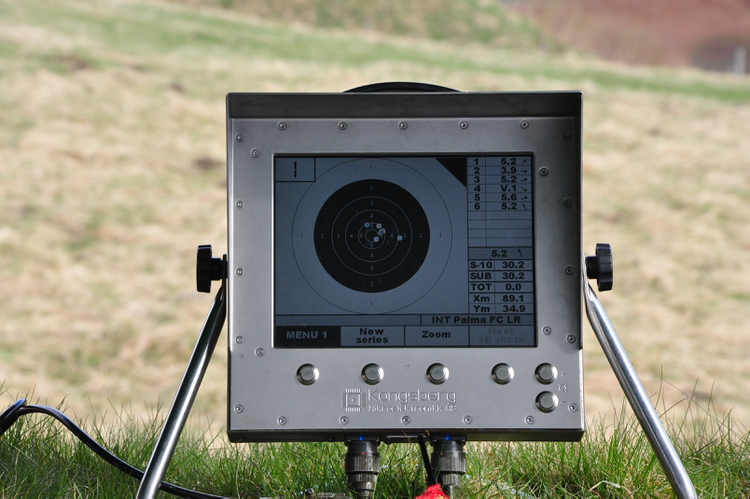 Blair's apparent calm can never be taken at face value, with mirage clearly running from right to left and the flags blowing from right to left it was with some confidence that I put 1 MOA of right wind onto the scope for my first sighter only to find myself with a non scoring hit off to the right of the target…. 2 MOA of left wind onto the rifle and my next shot found the 4 ring – Blair truly challenges you mentally and changes with alarming speed. So it was a great start to Steve Donaldson's day winning Match 4 with 71.5 a score that would have given him a silver medal in F Open. Yours truly followed with 66.2 and Adam Bagnall took third place with 61.1. Des Parr bagged another medal winning Match 4 in F Open ahead of Marco Been on 71.3 and Mik Maksimovic on 71.2.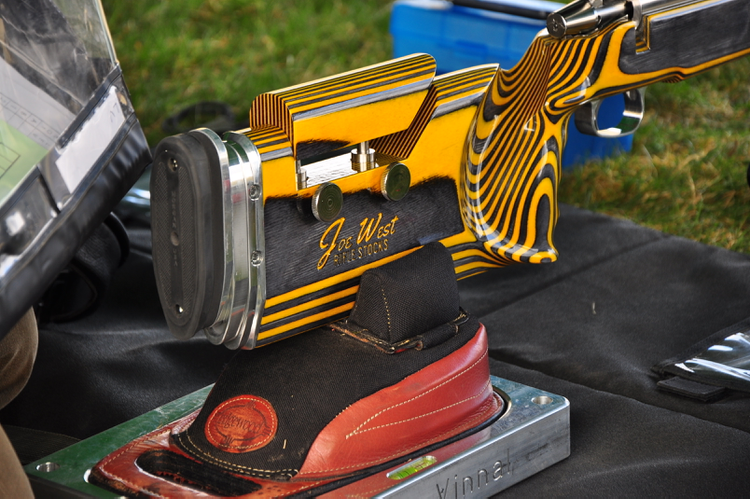 So into the final match it was Steve Donaldson's and Des Parr's to lose as both held commanding leads. However it was Jason Scrivens that took Match 5 FTR Gold with a very credible 67.5 followed by Stephen Lynch and Simon Gambling both on 64.3 with Stephen winning the countback. Match 5 in F Open saw Paul Key win Gold with 71.7, Mark Bannon take Silver with 70.4 and Gary Costello take the Bronze with 69.4.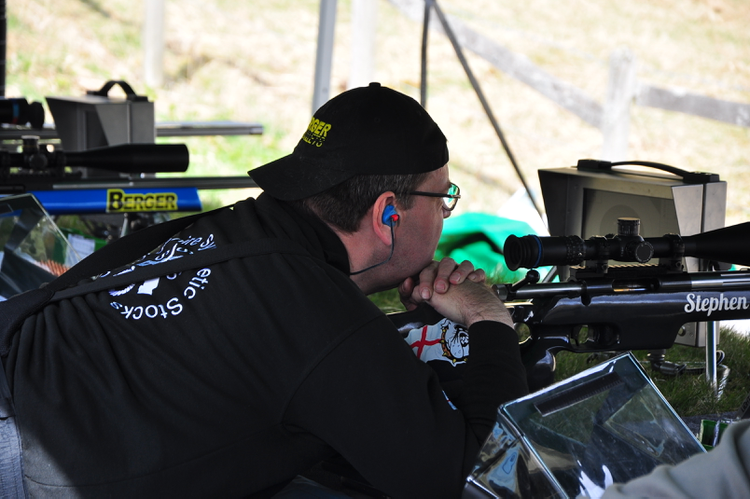 So with snow clouds looming and the odd flake trying to fall it was time for the prize-giving. Steve Donaldson with a final score of 313.12 took home the Silver Salver and 20 league points with a well deserved win in FTR with Dean Wallaceon 299.9 placing second and Adam Bagnall on 297.7 third overall. Des Parr maintained his lead to win overall on 340.20 followed by Robert Thomson on 329.12 and John Howe on 329.10.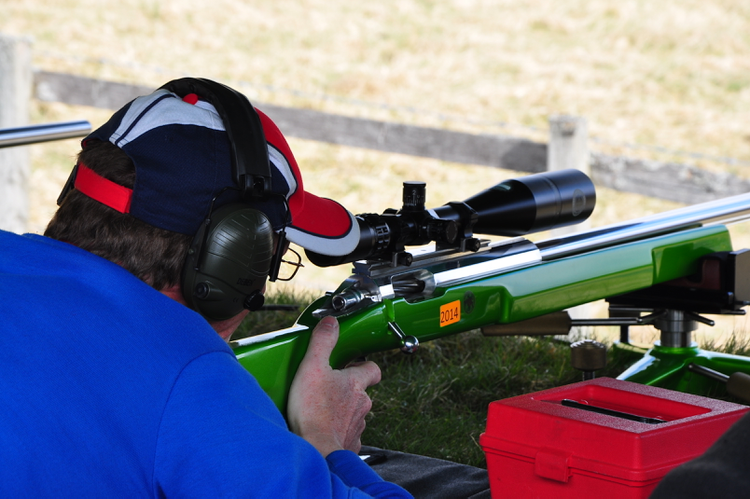 We are very lucky to have the opportunity to shoot the GB F Class league shoots here in the UK and it shows too with overseas visitors now commonplace on all the league fixtures not just the main European Championships. Competition organiser and winner Des Parr ran a superb event and the weather was kind enough to hold the rain off until the very last prize was handed out.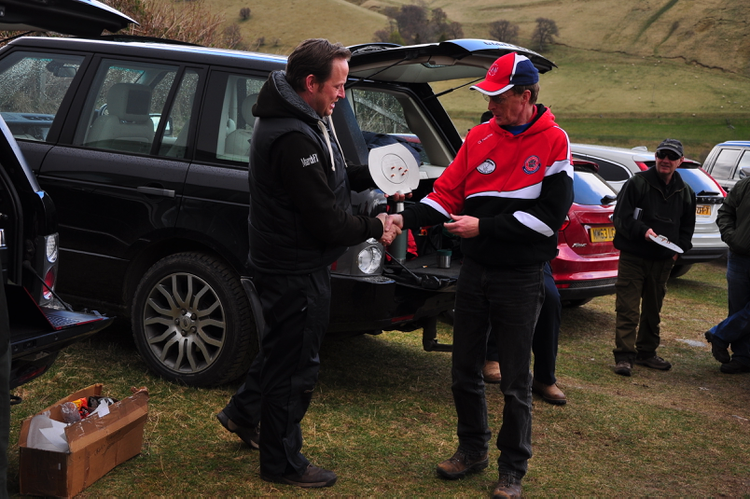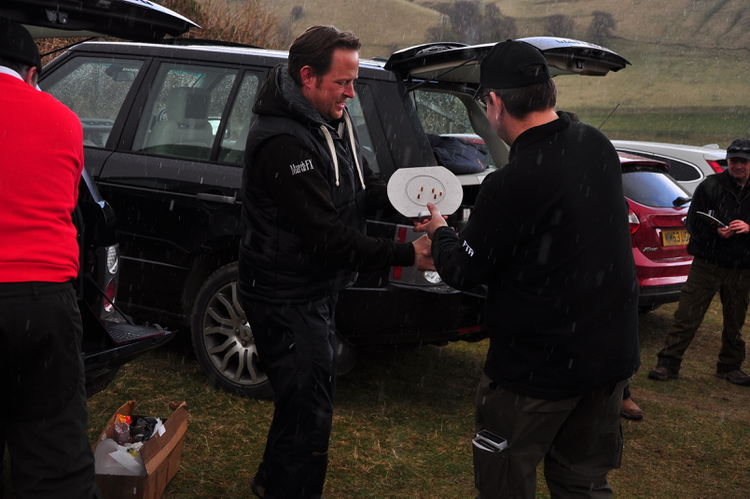 Throughout the competition we at Target Shooter posted the scores as soon as we could after each match on our Facebook page, we aim to do that at all the GBFCA events throughout the year so if you want to follow the events as they happen then like us on Facebook. The next GBFCA league match is to be held at Diggle at the end of May.