It turns out that the simple bi-pod is not so simple anymore! When I started my rifle shooting career some thirty-odd years ago, a bi-pod was a Harris. Or, if you were very discerning – and had a bit more money to spend – there was the excellent – if heavy – Parker Hale option.
To me, the Harris always looked a bit cheap and flimsy compared to my Parker Hale though to be honest, I never had a problem with one. The later ones – which allowed a bit of cant – were quite good but the rubber feet could be a bit 'bouncy' off a hard surface and of course the cost went up, encouraging the Chinese eventually produced a cheap copy – though at under £80 the genuine Harris is still good value.
Clearly, the Harris could be improved and for many years the Atlas bi-pod became the choice of the serious tactical shooter. It did everything a Harris could do and more – with the now popular Pic rail clamp and legs which could fold forwards at a 45 degree angle, affording a very stable platform. It was very well made – if a little expensive – and yes, the Chinese make a copy!
When manufacturers saw what shooters were prepared to pay for a decent bi-pod, the gloves were off and not just in China……. We are now faced with a bewildering choice of bi-pods of every configuration – see previous Target Shooter reviews.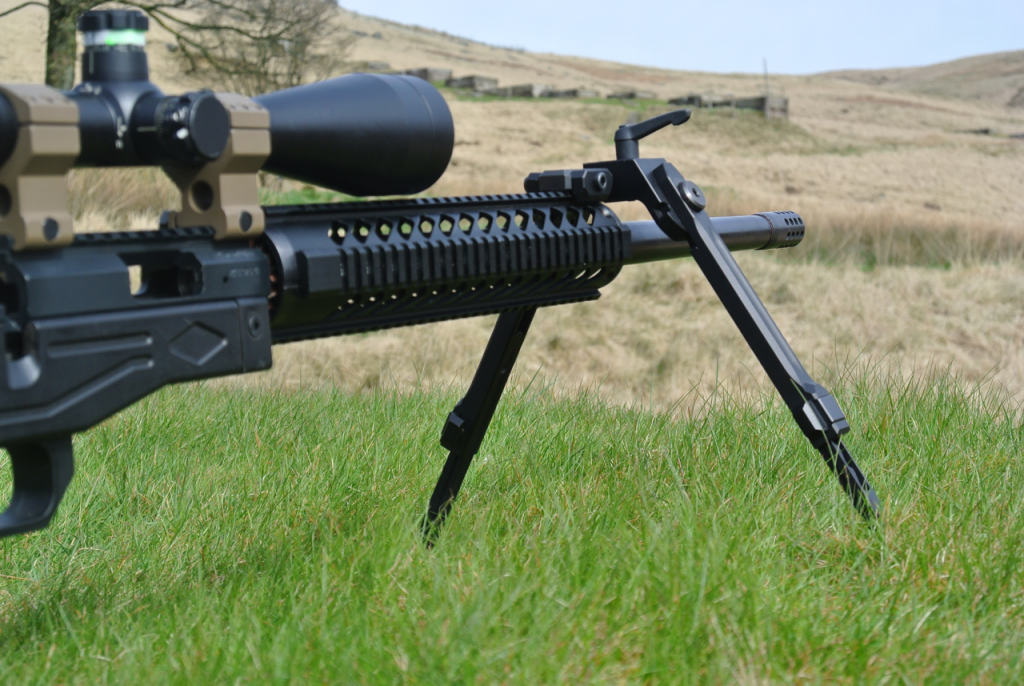 Having been through a few Harris's, a Parker Hale and an Atlas – not to mention the complex FTR style contraptions based on the Canadian Remple, I eventually discovered the German Fortmeier and this has become my favourite and the yardstick for judging other bi-pods. What do I like about the Fortmeier? Well, read my report from a few years ago. http://www.targetshooter.co.uk/?s=Phoenix+bi-pod
But let's get back to the latest Tier One offering we have. Craig – Tier One's owner, a shooter and brilliant CNC programmer has quite a few bi-pods to his credit and many FTR shooters still rely on his Remple-style bi-pod, which is now in its third or fourth evolution.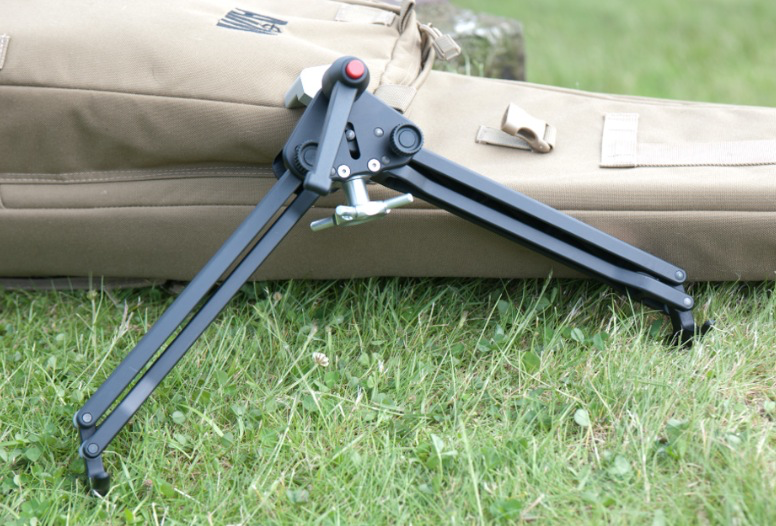 F Class has certainly driven the development of bi-pods but, those who enjoy a more tactical style of shooting are usually looking for something which is quick to remove or will quickly fold away and is adjustable for use on a variety of surfaces/firing-points. So firstly let's have a look at the Tier One.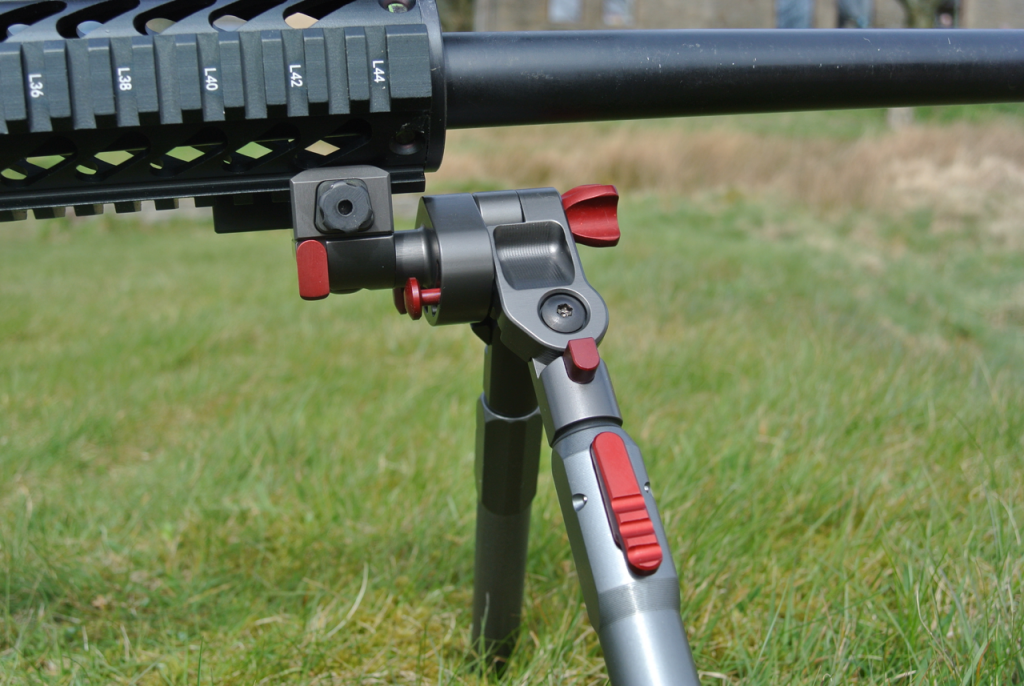 Impressions out of the box – it's quite a big thing but, thanks to clever machining and use of materials, it tips the scales at only 15 ounces. Weight is super-important in some disciplines. It's also almost too beautiful – it will surely make your rifle look a bit shabby! It's coated in a satin grey finish with deep red anodised highlights on the knobs and catches.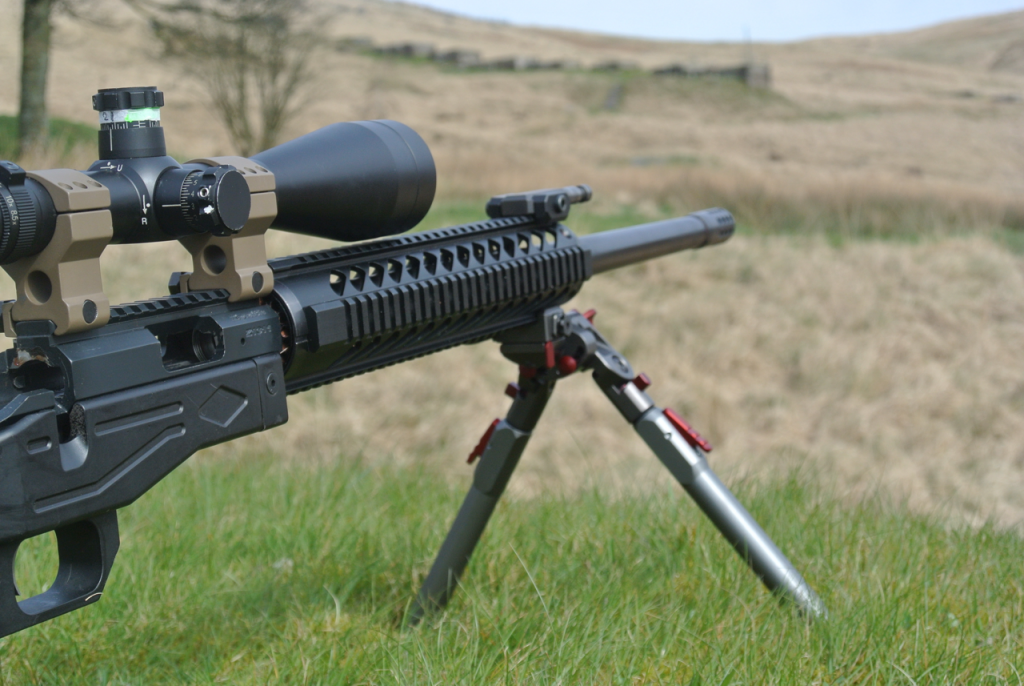 Perhaps at this stage we should mention a couple of new markets for the folding bi-pod – the ELR shooter and the PR shooter. Initially ELR used the fixed F Class style bi-pods but, new rules are moving towards a folding bi-pod which can be deployed in seconds. And of course, with cartridges starting at the 338 Lapua Magnum, a robust support with a wide stance is a must and already my Fortmeier is beginning to look a little inadequate. The PR (Precision Rifle) shooter also demands top quality rifle support, employing tripods as well as bi-pods in a variety of challenging shooting positions.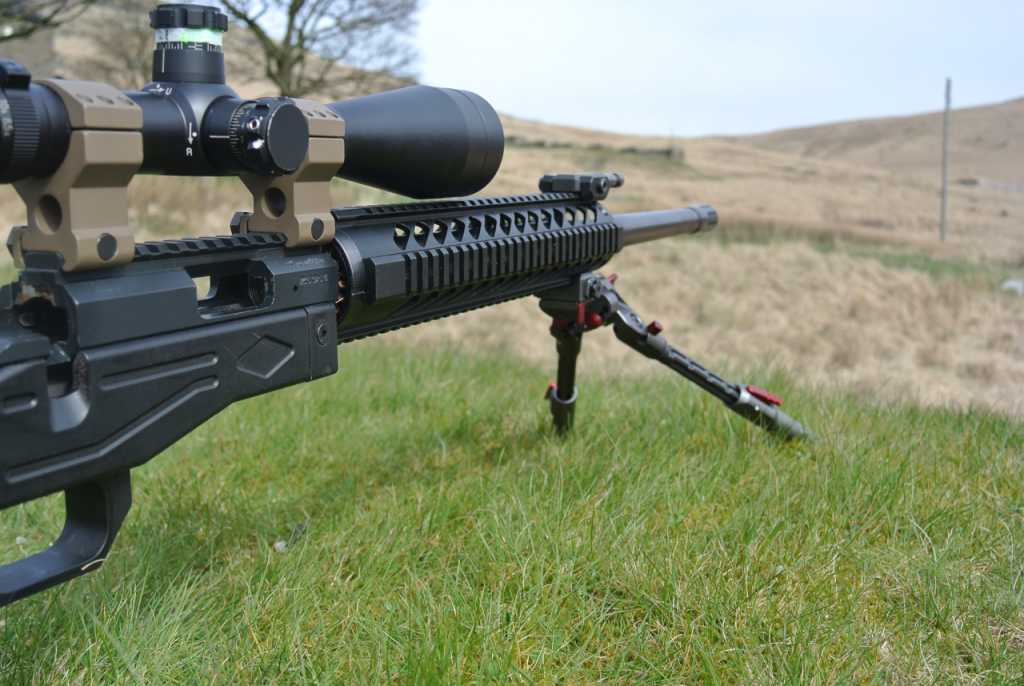 I do like the top Pic rail mounting system on my Fortmeier but we'll try the under-slung Tier One and see how we get on. And talking of mounting, the new trend of using a camera-type tri-pod is also catered for with the popular ARCA mount as an option as many PR shooters are using an ARCA 'rail' mount in addition to a Pic rail. The bi-pod locks on to the mounting rail using the now familiar EARS-style lever clamp which Tier One use on their Mono scope-mounts.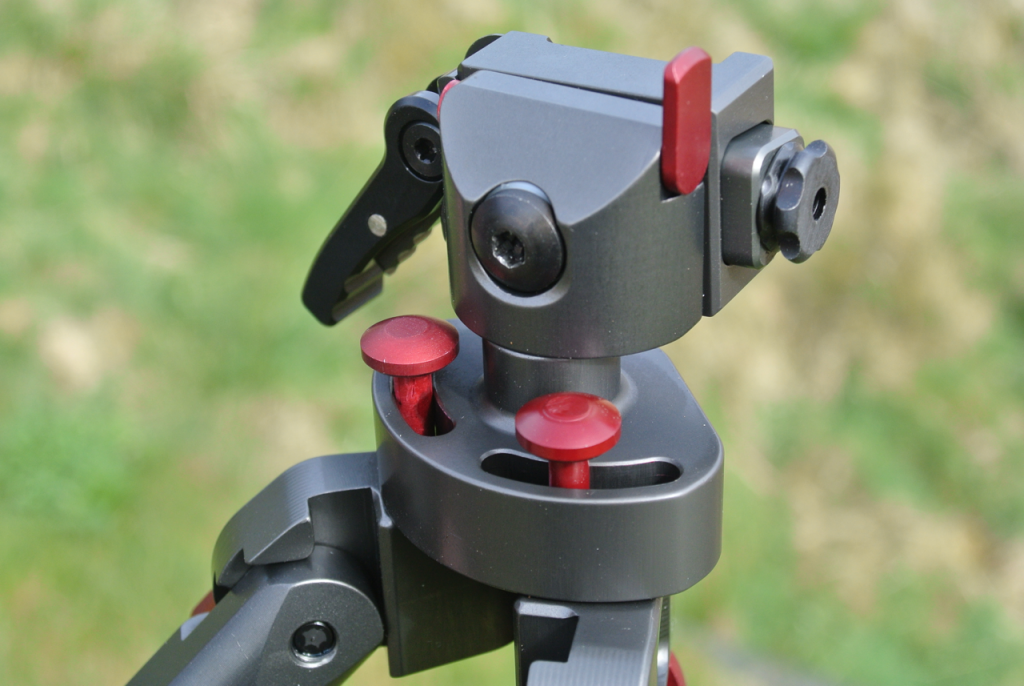 The legs have a useful range of adjustment – not just length but they also swing forwards and a choice of angles gives the option of a very wide, stable stance. The top also allows a little cant to allow the shooter to adopt a level stance – critical with ultra long-range ELR. You also have side to side traverse – a must for me if you are traversing the wall in say a McQueen shoot for example. If you try to traverse with a rigid bi-pod like the Harris you can end up twisting and 'loading' the legs.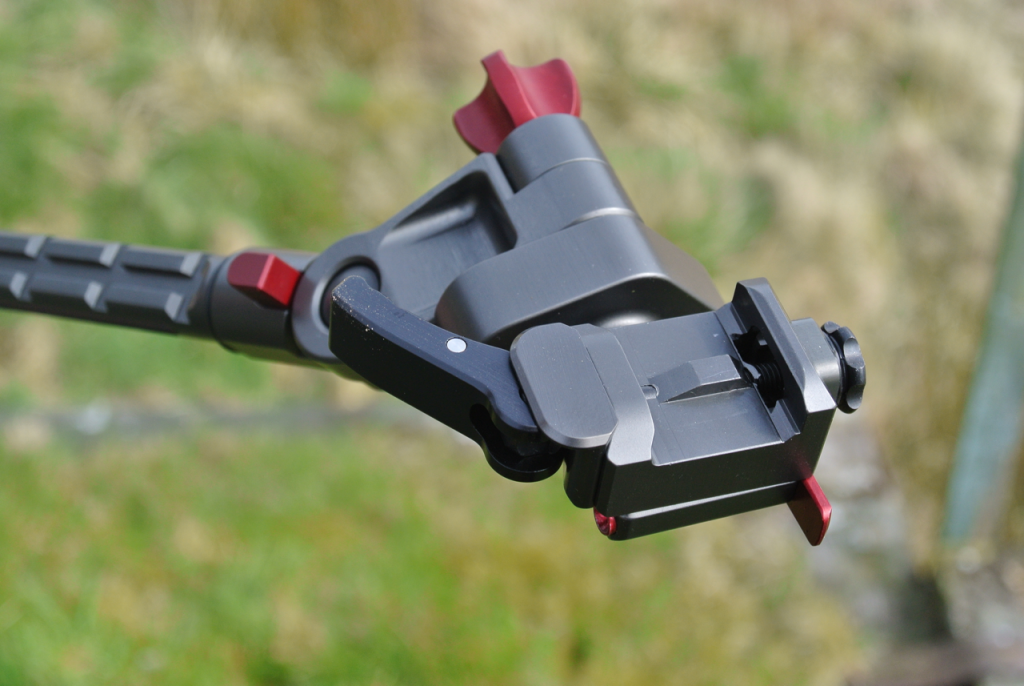 My Fortmeier has no traverse facility but the large flat foot-pads move easily on a grassy firing-point and, whilst on the subject of feet – I thought the Tier One's rubber feet could be better. It's OK when the front legs are raked forwards – the feet will drag in the grass on recoil but with the legs at right-angles to the rifle, the feet can hold in the grass. Personally, I prefer the Fortmeier feet, which slide easily on recoil.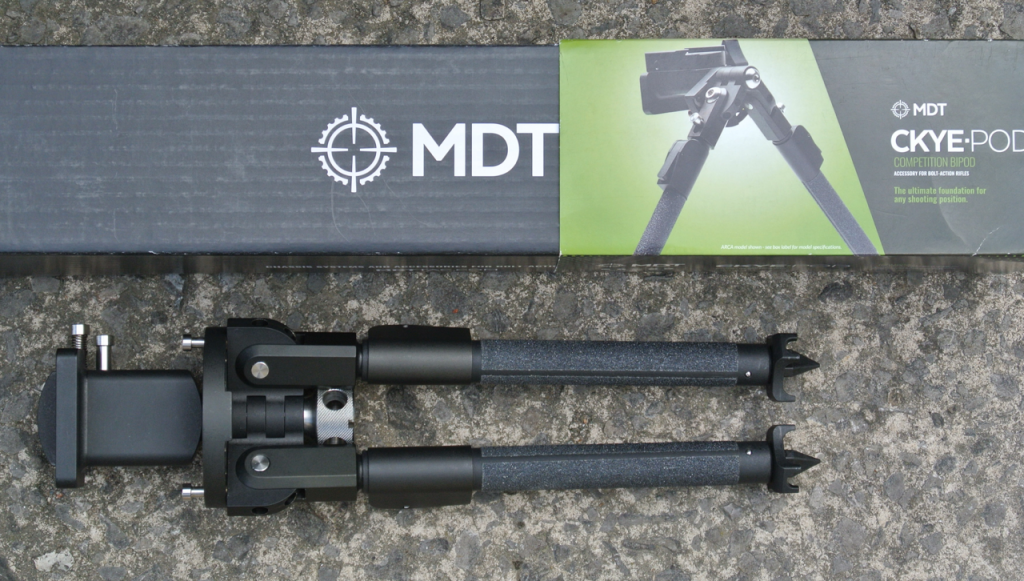 Now to the MDT CKYE-pod. If I thought the Tier One was big, the MDT by comparison is massive – 2lbs 6oz massive. That's a big old chunk of metal to hang on any rifle – particularly one which needs to be man-handled through a demanding course of fire.
Ever heard the one about a camel being a horse designed by a committee? This looks like the bi-pod equivalent. Several shooters wanted their particular requirement incorporating – and it looks as if they all got it – at the expense of weight and cost!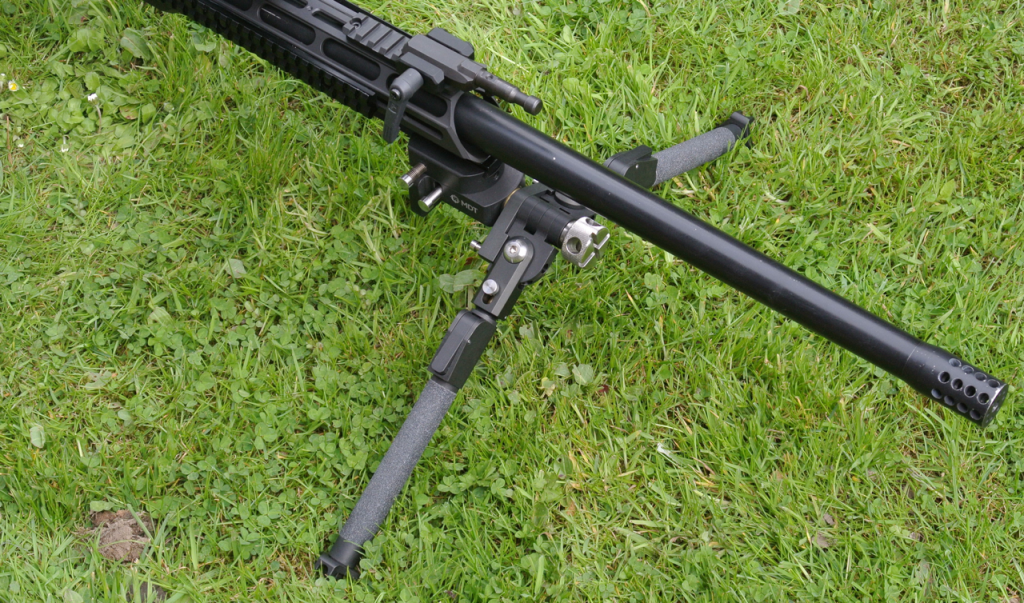 However, this does not stop the CKYE-pod from being a superb bi-pod. I would happily use it on my FTR rifle – except that it would take me way over the weight limit and similarly with my ELR gun. It's finished in anodised matt black with polished stainless steel highlights on the screws and buttons.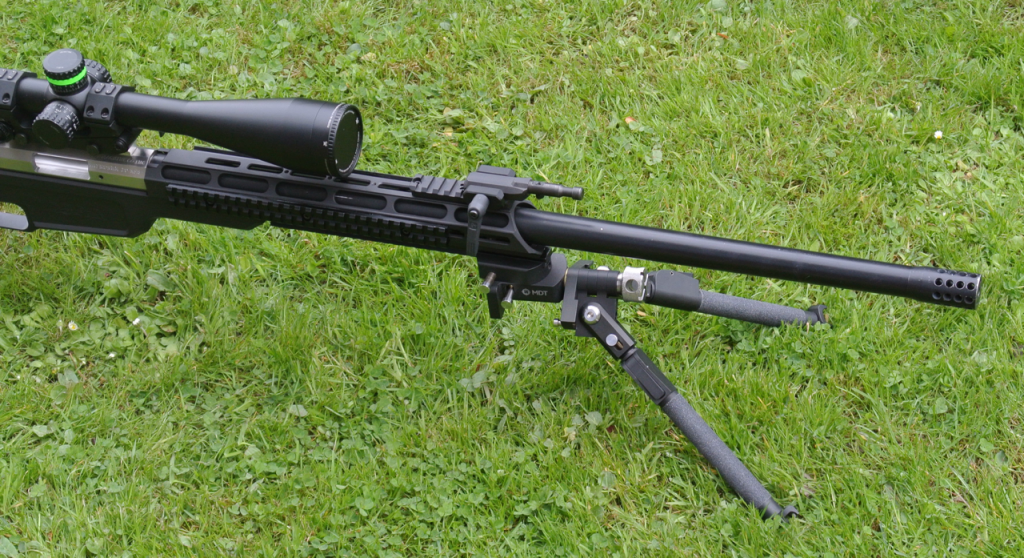 Again, ARCA or Pic rail quick-release mount options are offered. The Pic rail mount is a bit different in that it doesn't 'roll' on to the rail then tighten with a clamp lever. This one slides onto the Pic rail and is located with a spring-loaded peg. This was quite a tight fit on one of my fore-end Pic rails and I decided to use another rifle rather than get it jammed. Check before you buy!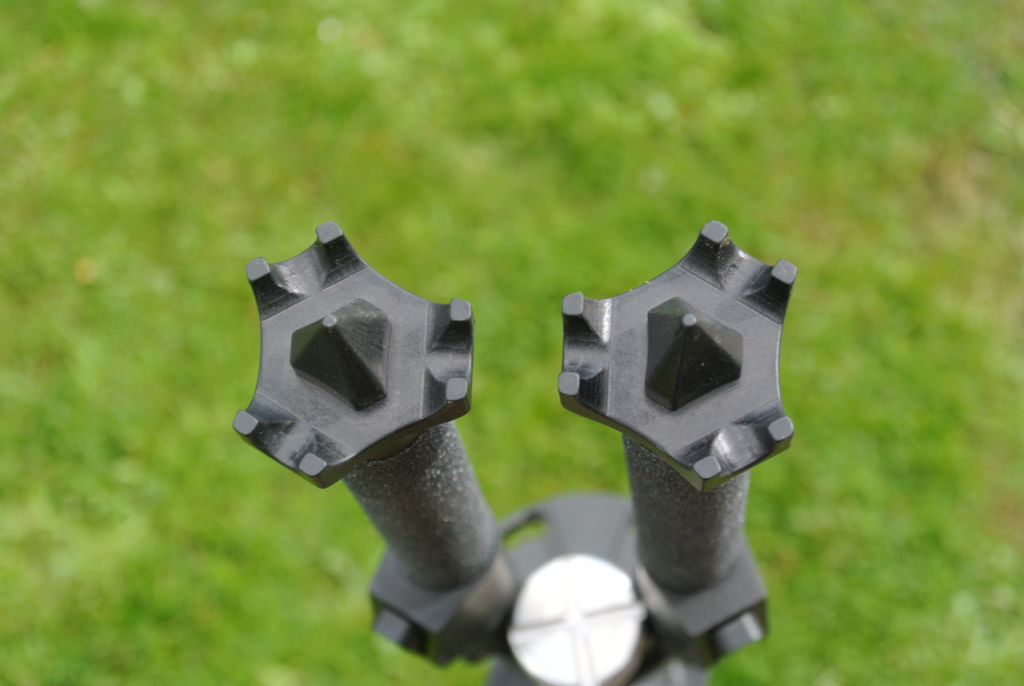 The only thing I could fault with the Tier One was the Harris style rubber feet – yes, they work on any surface but they wouldn't be my first choice. The CKYE option is a strange spiked foot, which could work on grass but not on a hard surface. With the legs extended forwards they will slide under recoil. The feet are removable by depressing a small pin and the blurb speaks of 'aftermarket options' but I'm not aware of any.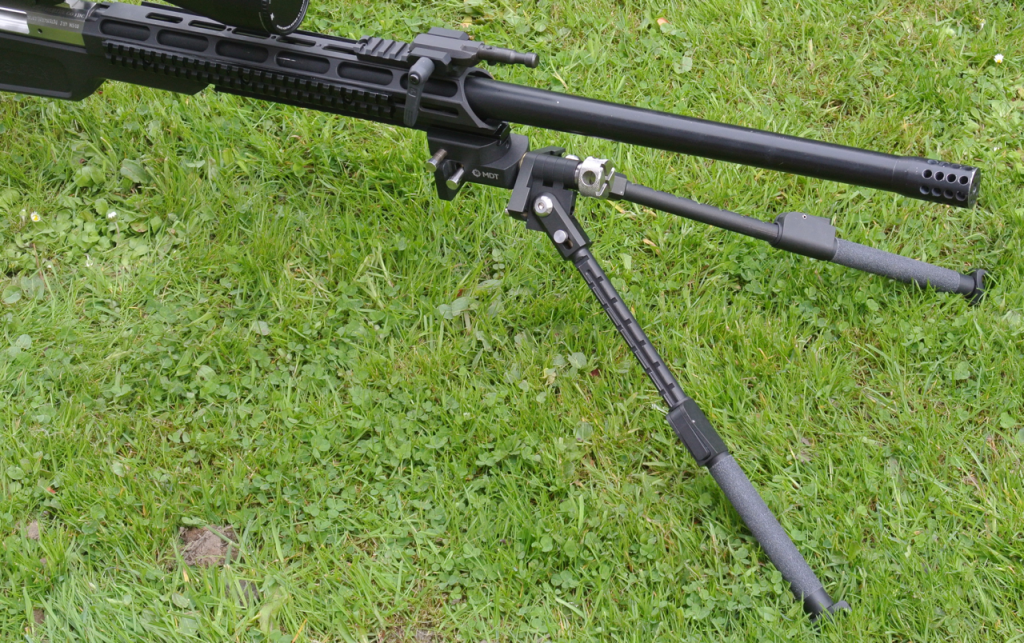 The legs extend from a collapsed 9.5 inches to 15 inches on full stretch in three-quarter inch increments. They are covered with an emery cloth-like material which would be grippable in the coldest and wettest of conditions and, like the Tier One, the legs swing forwards at 45 degrees and sideways and the side angle is adjustable. Pan and tilt is also available.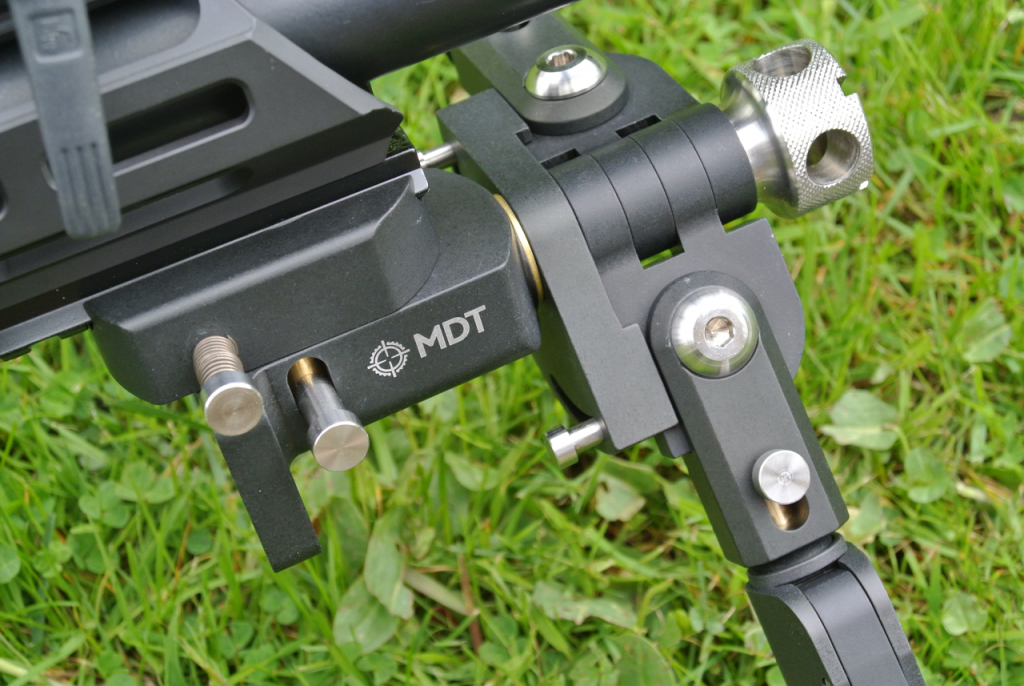 The overall standard of workmanship is – like the Tier One – exemplary. The cost is mindblowing – not considering the standard of work but rather how much shooters are prepared to pay for a bi-pod. But then again, FTR shooters can't get enough of the £500 SEB Joypod.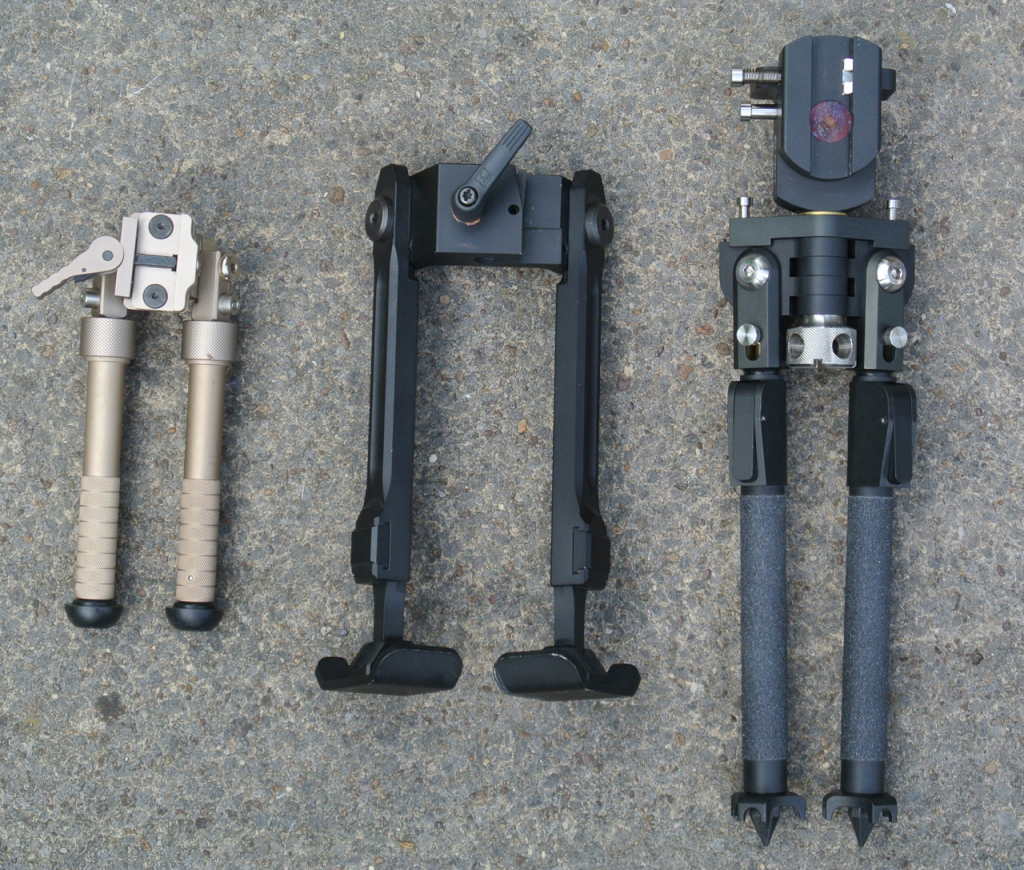 Either the Tier One or the MDT should be an upgrade from your Atlas but beware of the weight issue with the MDT CKYE. Me? I'm sticking with my Fortmeier – for now……
Thanks to Fox Firearms for the loan of the bi-pods. Check with Fox at www.foxfirearmsuk.com for latest prices.